Creating DIY floating shelves is a great way to solve storage problems with beautiful style. Floating walls shelves can be custom built to fit your exact space and finished in a color or design that will compliment any room decor. Look through these 20 shelving ideas that combine form, function and design to solve your storage issues without breaking the budget.
Floating Corner Shelves
Got an empty corner? Then you have a perfect spot for these floating corner shelves that blend into the wall and almost dissappear. Great for allowing the shelf contents to be noticeable.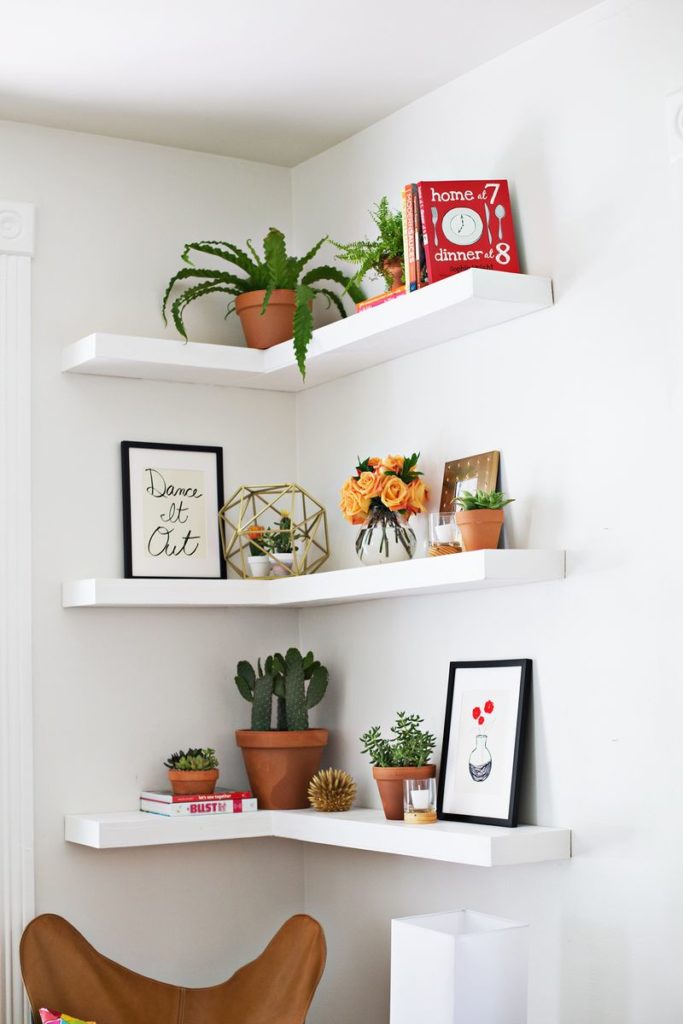 Wall Shelves
These floating shelves for walls are great for any room of the home. Sturdy enough to hold almost anything you want to place on them, attractive enough to hold valuable mementos.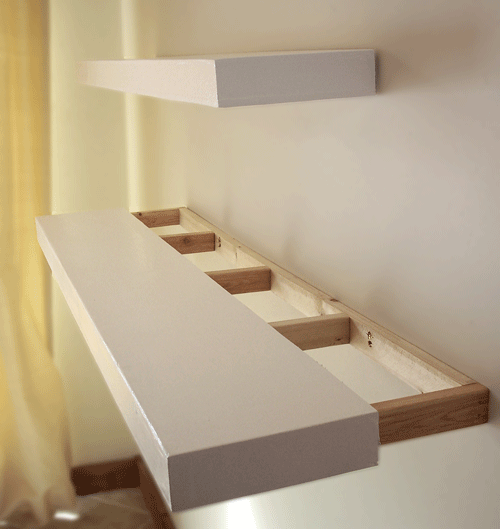 Laundry Rooms Floaters
Transform that wasted space above the washer and dryer into usable and attractive storage space with these wood floating shelves. An easy DIY project that can be customized to fit your exact wall space. You may like to see small laundry room storage ideas.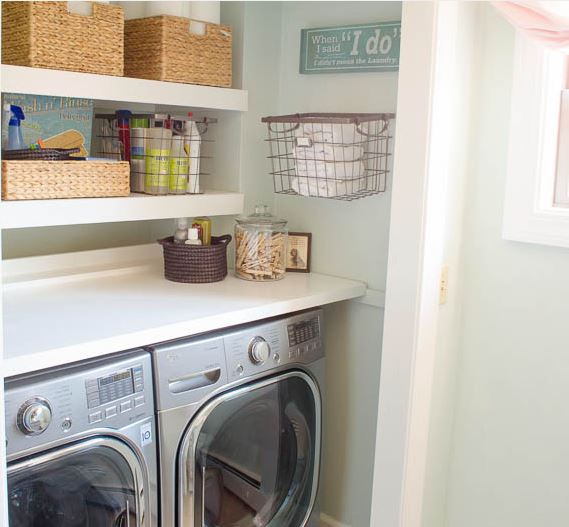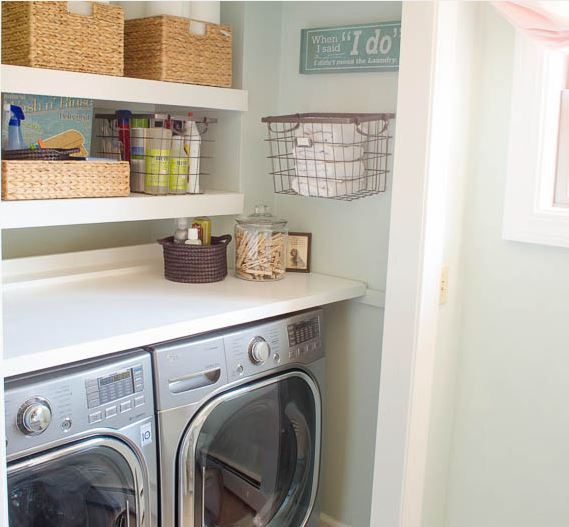 Floating Glass Shelves
Here's an idea that will please the herb gardener or houseplant enthusiast in the family – floating glass shelves in front of a sunny window. The glass shelving does not impeded the view or the sunlight streaming into the room, making it a perfect location for growing and displaying potted plants.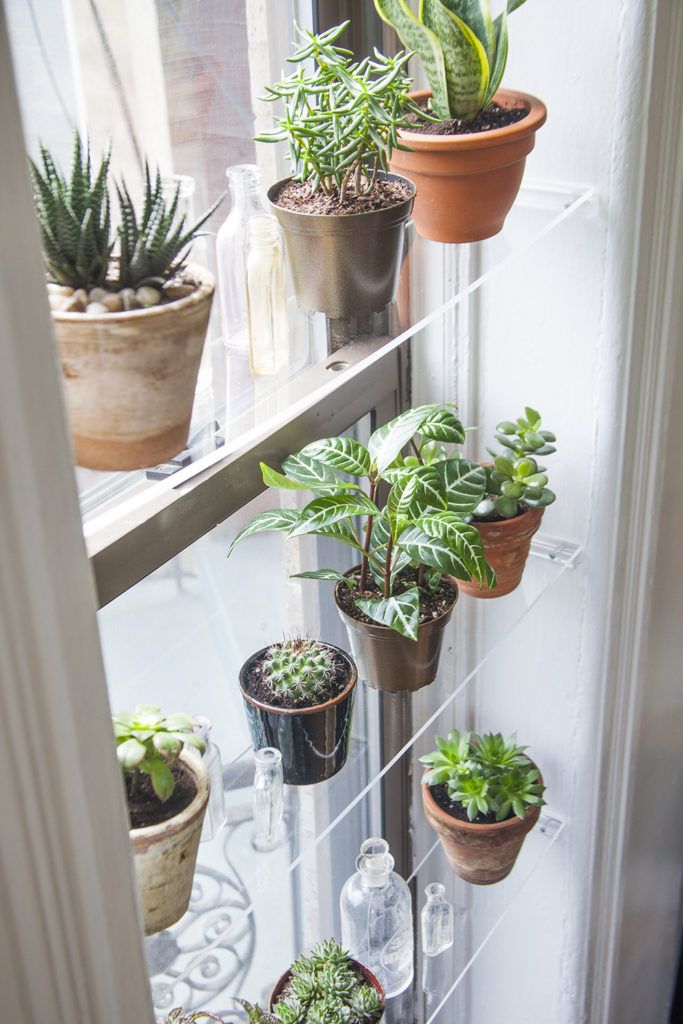 Heavy Duty Floating Shelves
Floating shelving in the kitchen allows for easy access to frequently used items, plus makes an attractive statement in the room. These heavy duty floating shelves can handle the weight of dish-ware and small appliances.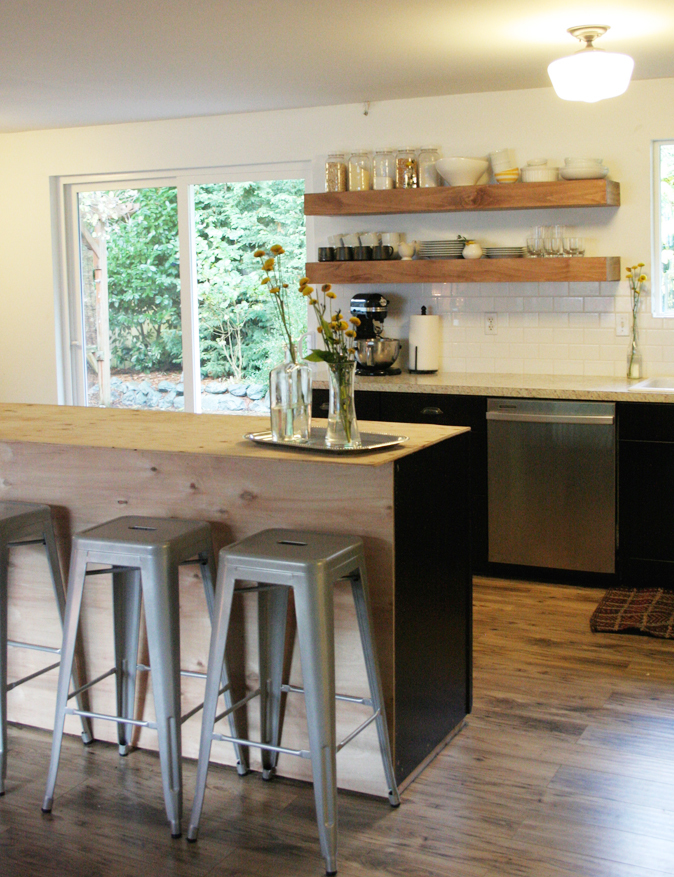 Thick and Sturdy
When there's small children in the home, they often use ordinary objects to as there own play things, shelves included. These thick and sturdy floating shelves can stand up to weight of a toddler who decides to use them as a ladder.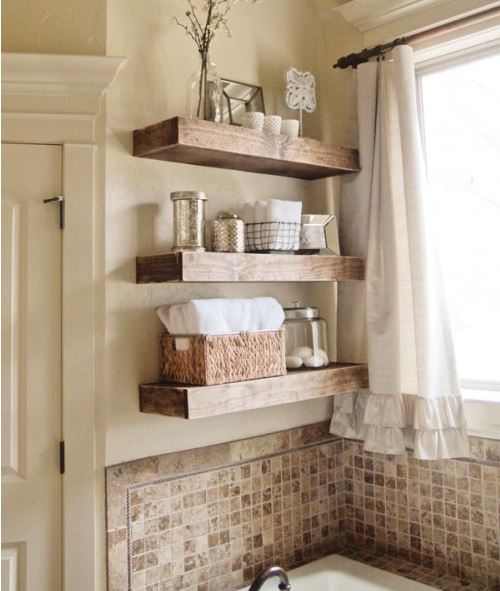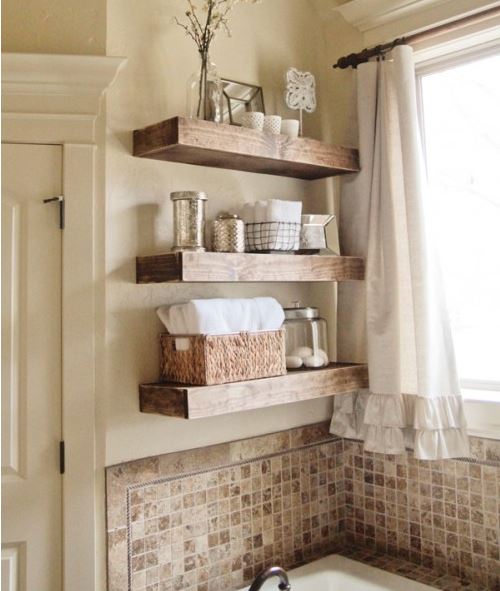 Simple Wood Shelves
Building floating shelves can't get any easier than this design. Sturdy, attractive and suitable for any room of the home. Paint in desired color or leave wood natural for a rustic and modern look.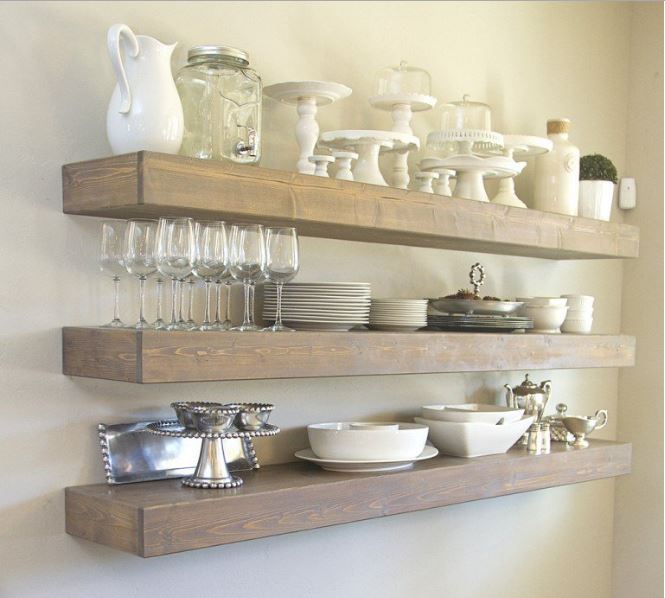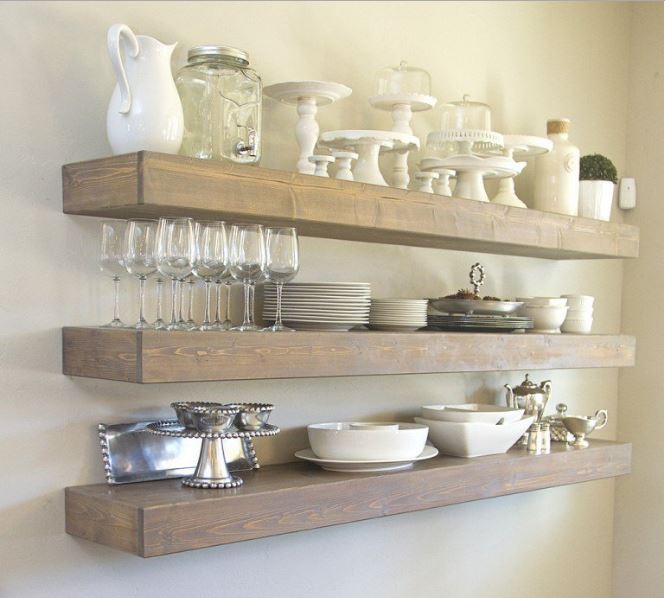 Cheap Floating Shelves
A couple of hours worth of your time and $15 bucks will get you these attractive floating shelves. Chunky wood design can be custom made to fit any space in the home.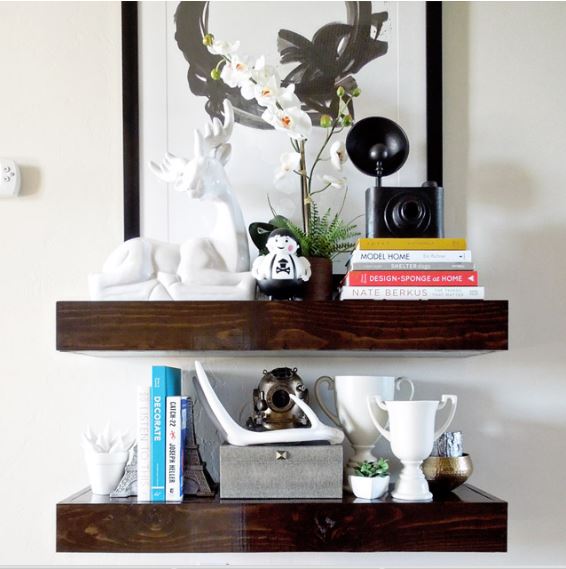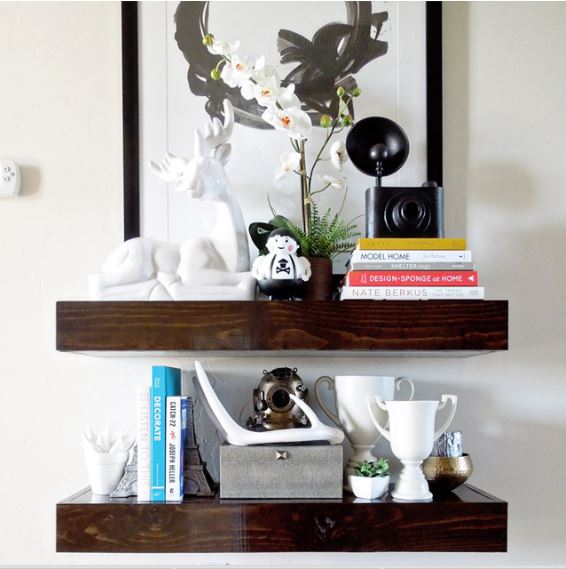 Rustic Design
Rustic meets modern in this unique design that's an easy DIY project that can be completed in just one afternoon. Use this idea to create your own rustic floating shelves to display photos and mementos.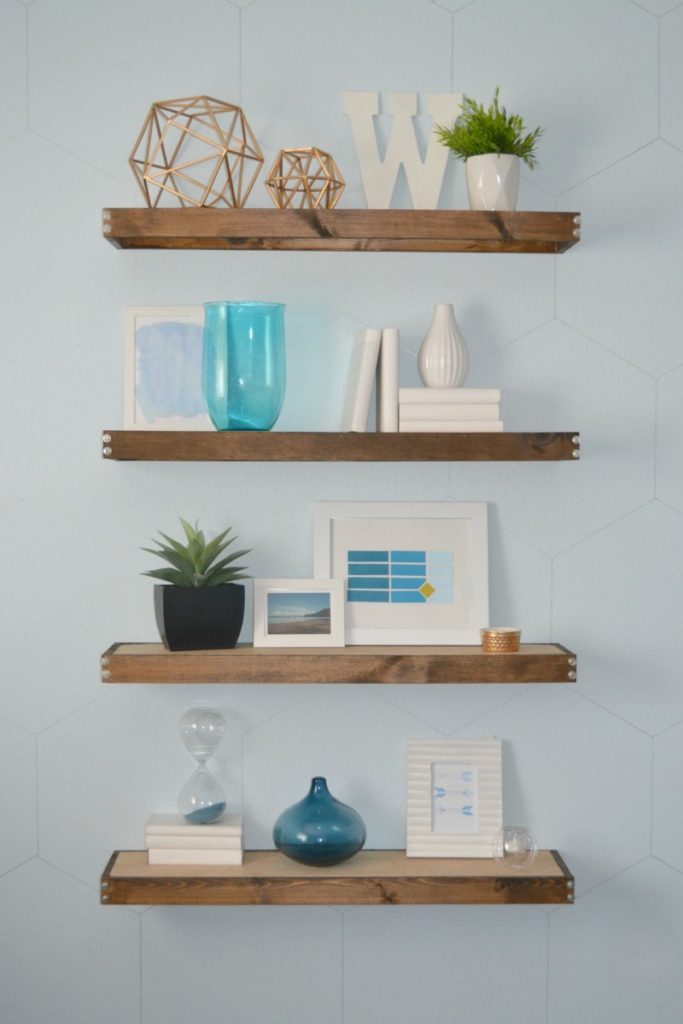 Reclaimed Wood
What a great way to re-use lumber and solve a storage problem! The reclaimed wood shelves are attractive in their own right, and with a few added personal attractions they can become the focal point of any room.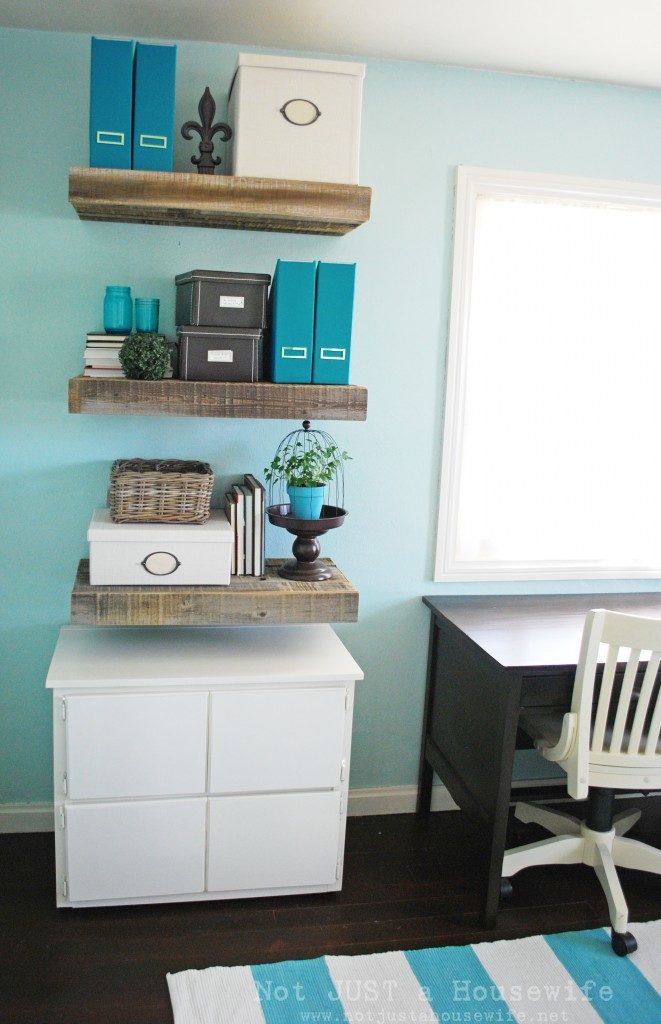 Faux Floating Shelves
These shelves are not really floating, but they give the illusion of floaters. Small L-brackets placed upside down hold these faux floating shelves up. The L-brackets can easily be hidden with decorative objects placed on the shelf.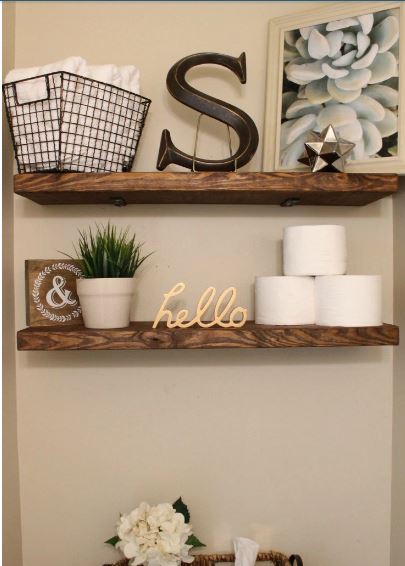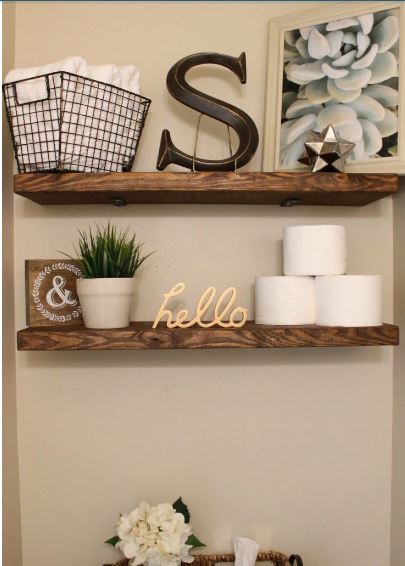 Hollow Core Door
Here's a great way to recycle a hollow core door- transform it into long floating shelves. These instructions will give you the DIY know-how to take an unused hollow core door and create much needed shelving that is attractive and functional.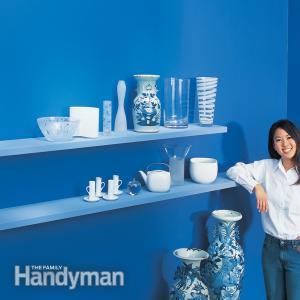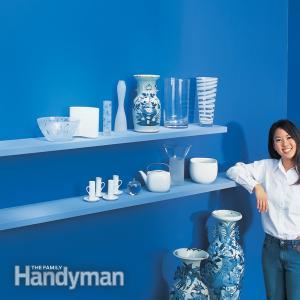 Basic Floaters
Follow these step by step instructions for building basic floating shelving that will be a welcomed addition to any room of your home.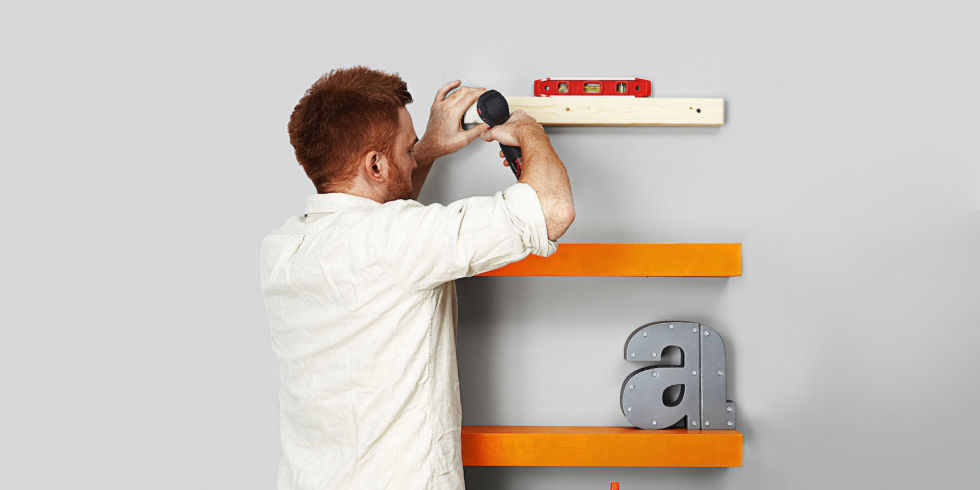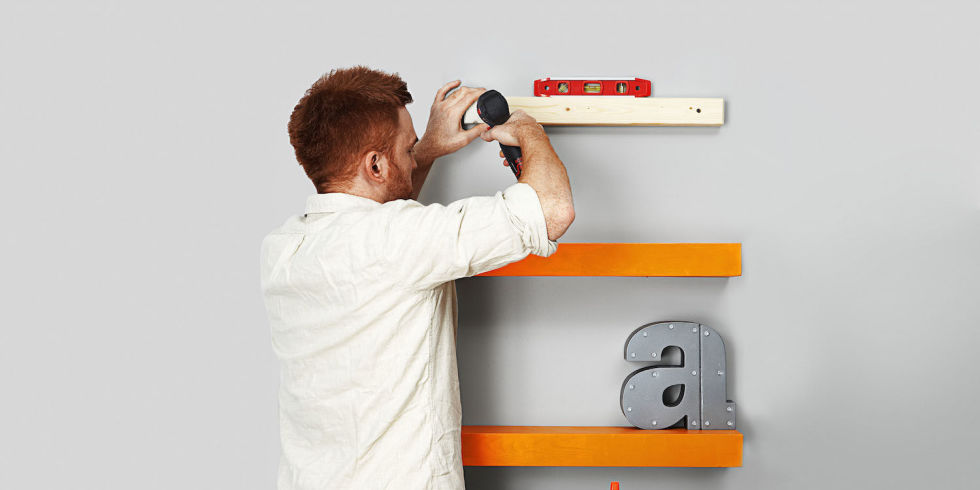 Extra Storage
Even a small space has room for floating shelves that create extra storage.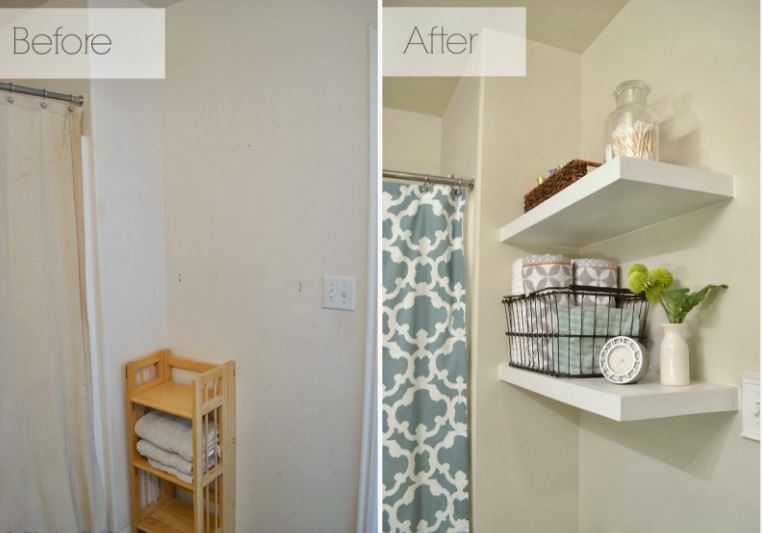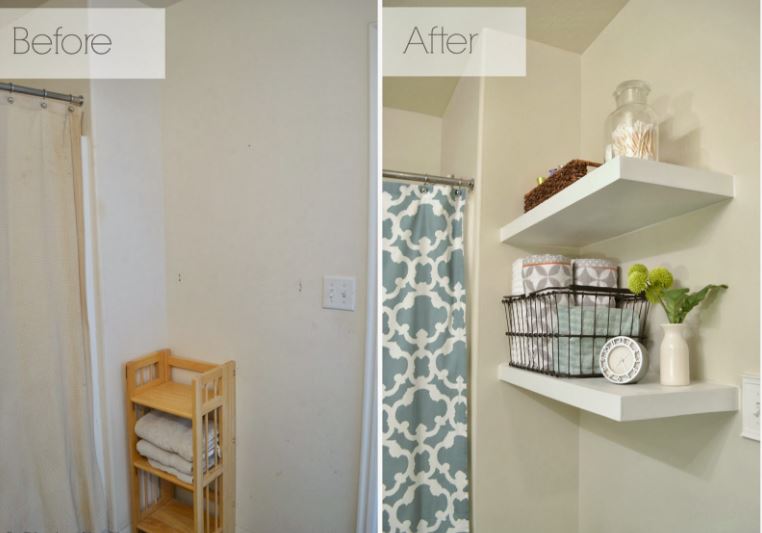 Simple Shelves
Follow these instructions to build attractive and simple floaters that even a novice DIYer can accomplish with ease.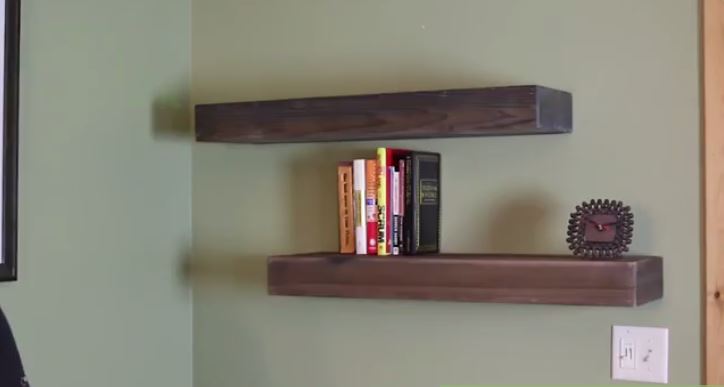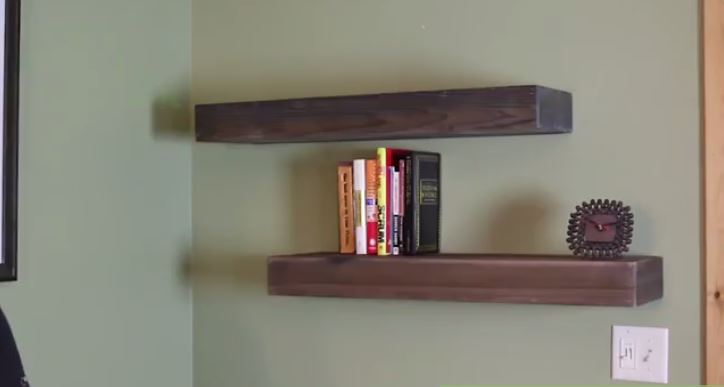 Small Solution
A great idea for getting those oft-used, yet counter-cluttering items out of the way. A small floating shelf keeps those needed items right at your fingertips while freeing up counter space for other things.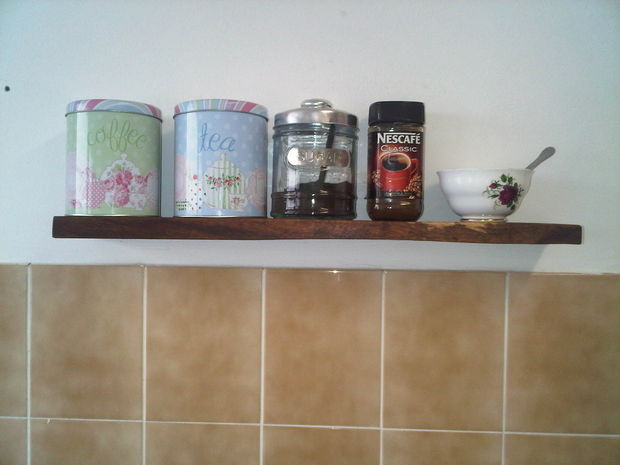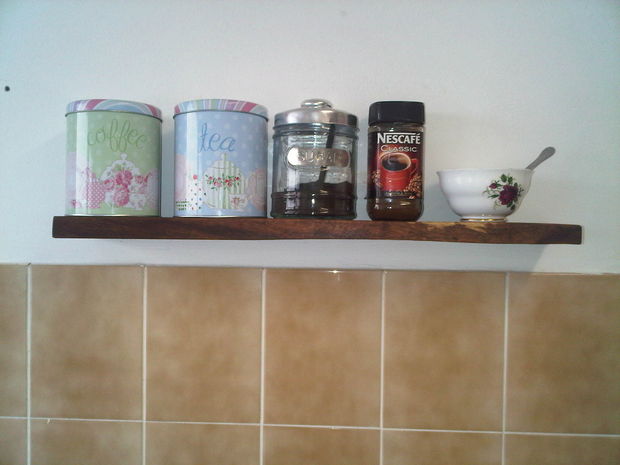 Wood Floating Shelf
Big, beefy chunks of wood seem to be floating in mid-air, but they are stable and secure and created with your own DIY know-how and a little wood.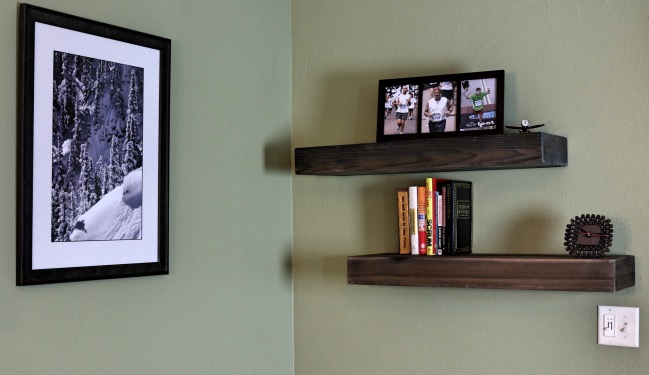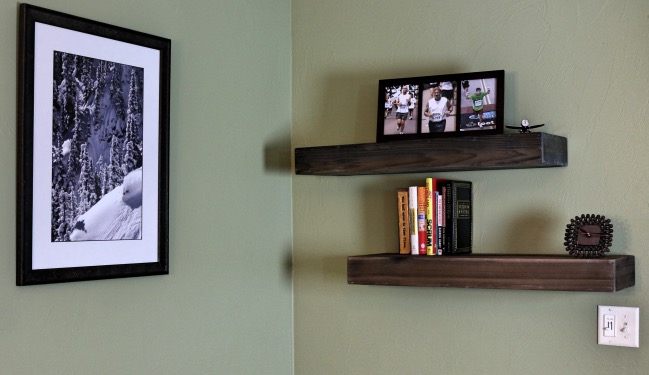 Short and Sweet
These attractive floating shelves are short and sweet, designed specifically for displaying light-weight mementos.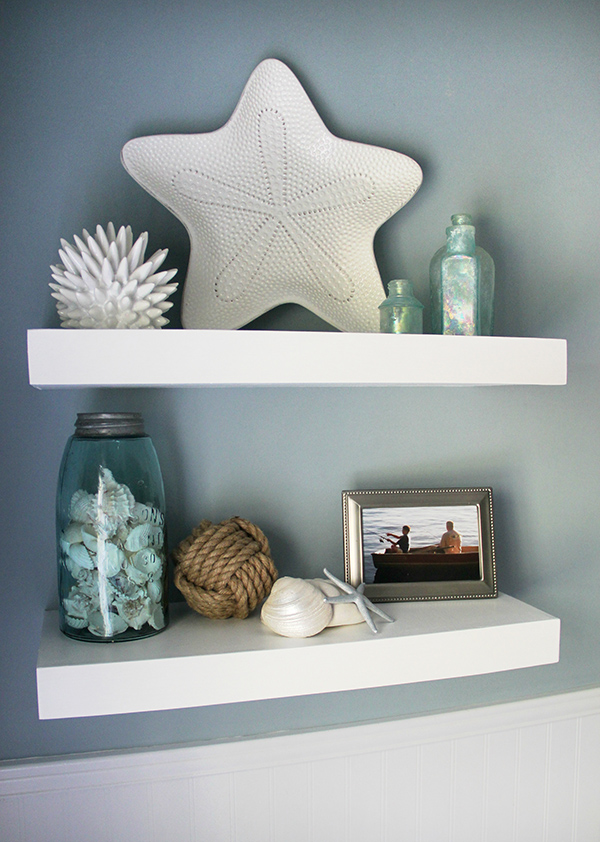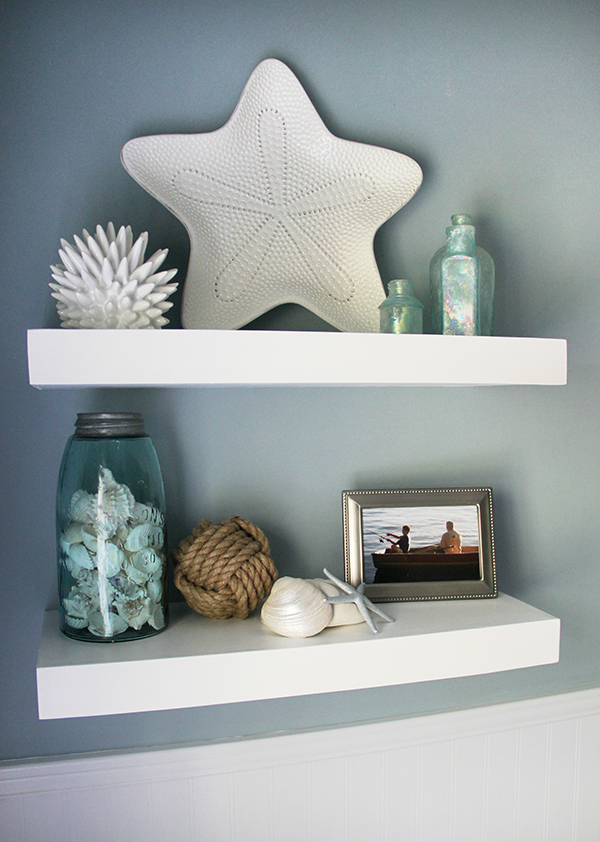 DIY Rustic Shelf
Perfect for pairing with a modern kitchen or bathroom, this DIY rustic shelf idea is quick and easy to build.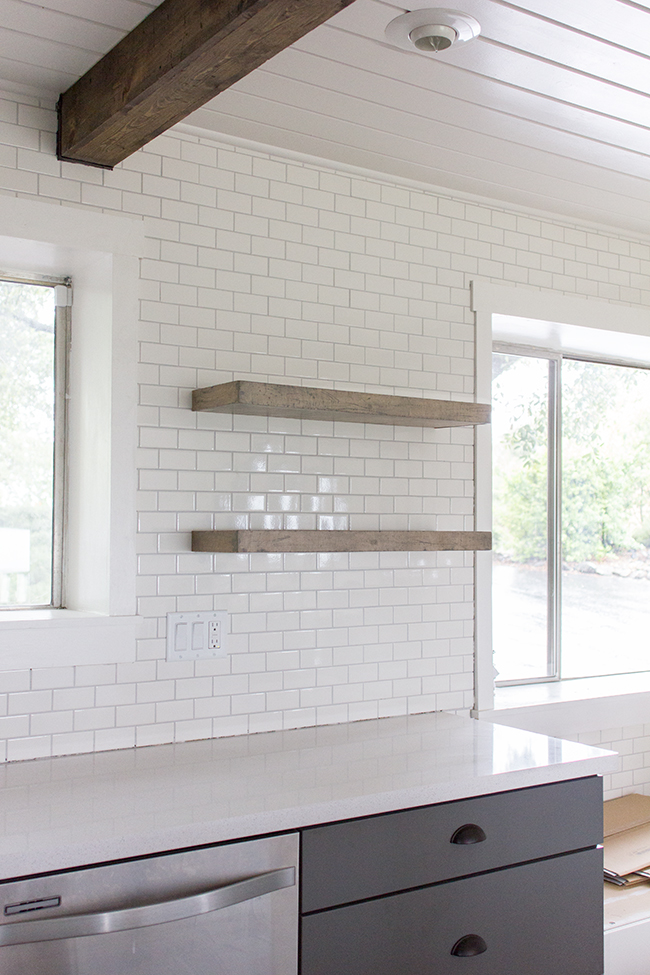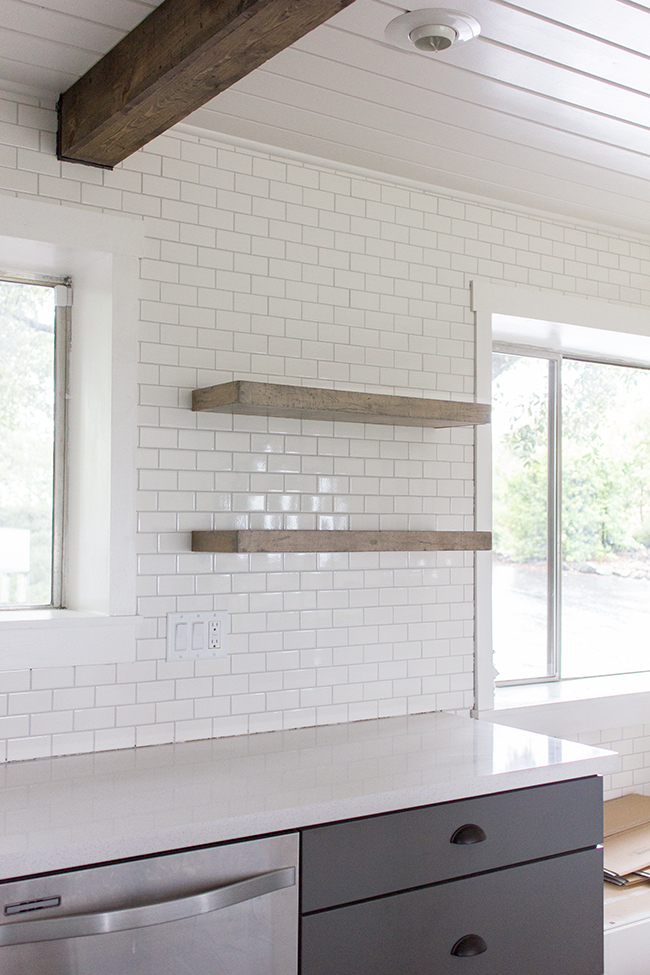 Bathroom Floating Shelves
Perfect storage idea for towels and other bathroom essentials in a small bathroom. Use vertical space for floating shelf storage and leave the floor space free.