Creating mason jar lights is an easy DIY project that will bright any indoor or outdoor space in your home. A mason jar light fixture combines a little bit of nostalgia with a few new elements to create something new with memories of the past. Check out these 15 cool DIY idea and light up your living space this weekend.
Mason Jar Chandelier
This DIY chandelier made from mason jars and a wood plank provides a rustic look, yet is elegant enough to placed over a high-end dining table. This DIY chandelier would also look good over a desk or other work station.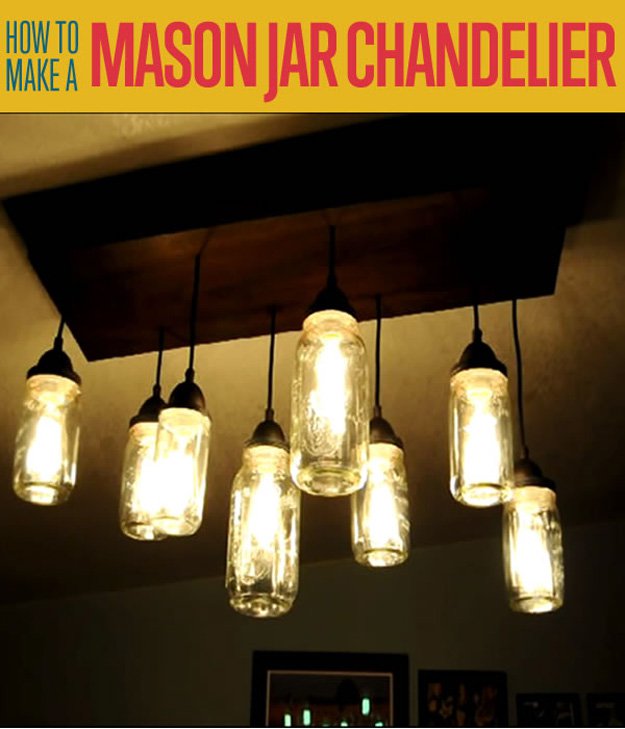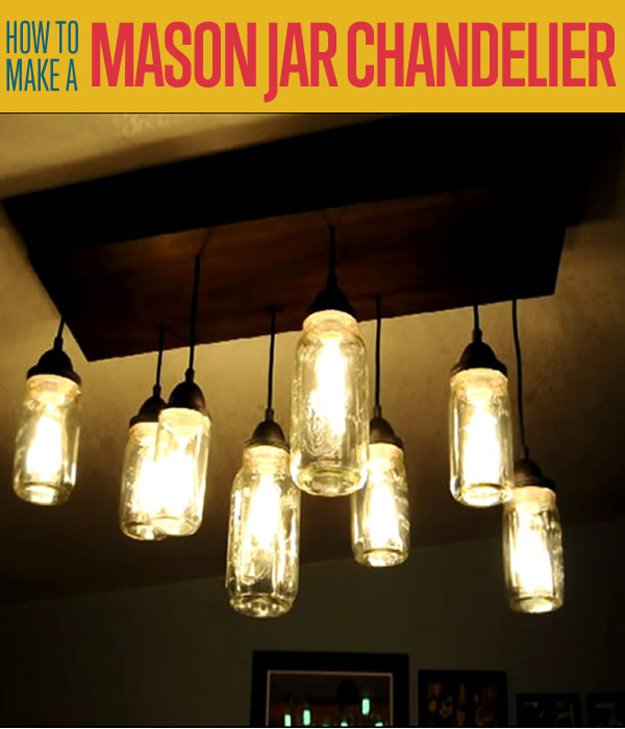 Mason Jar Lamp
Fill a clear glass mason jar with treasures from vacations, then add a light kit and you've just created a unique DIY lamp that has a story to tell.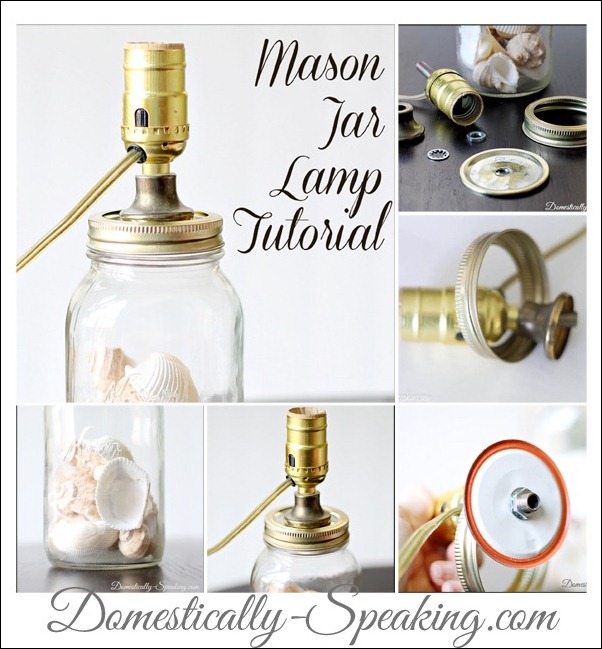 Colorful Lamp
Mason jars come in many colors and all are perfect for creating one-of-kind table top lamps. The colored glass is not as easy to find as clear glass, but there are still plenty of them left. The clear mason jars are also easy to paint if desired.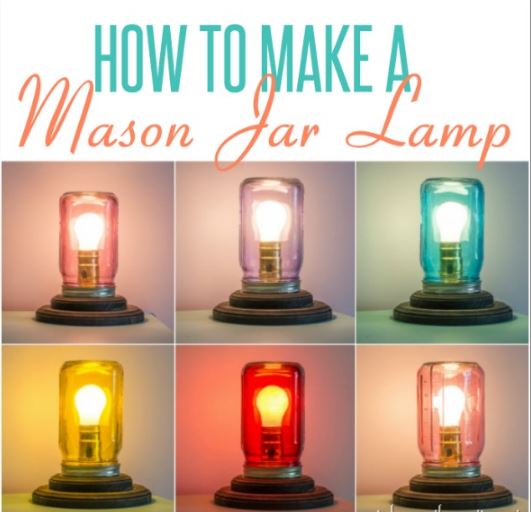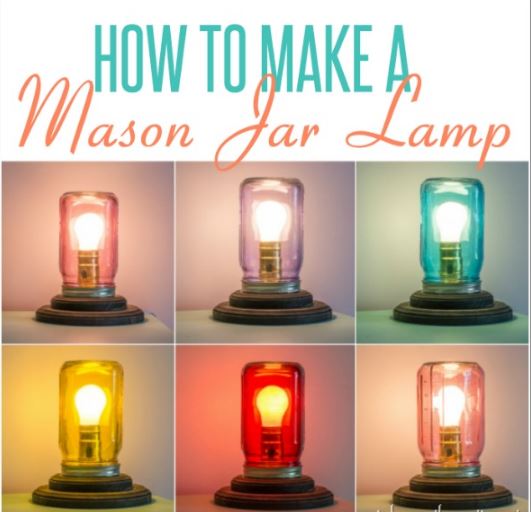 Pendent Lights
Colorful pendent lighting is referred to as the 'jewels' of the kitchen. They can also cost as much as real jewels. Use this idea for creating your own colorful mason jar pendent light that won't break the budget.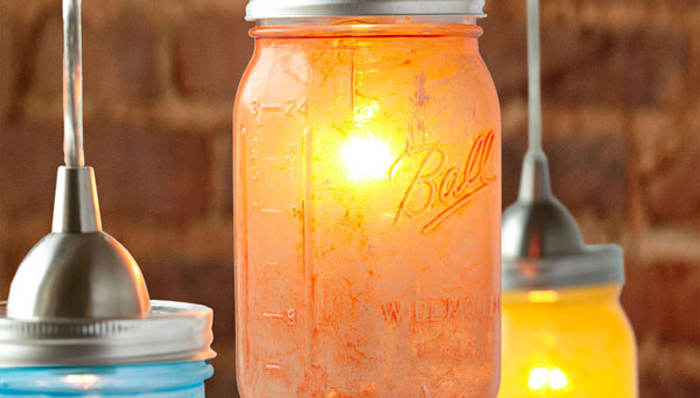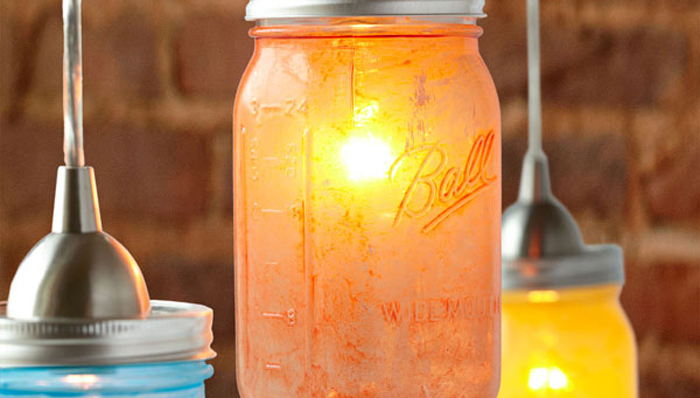 Baby Food Jar Chandelier
Small jars make a big impact when you group them together into a chandelier. Follow these step-by-step instructions and recycle baby food jars into an upscale chandelier.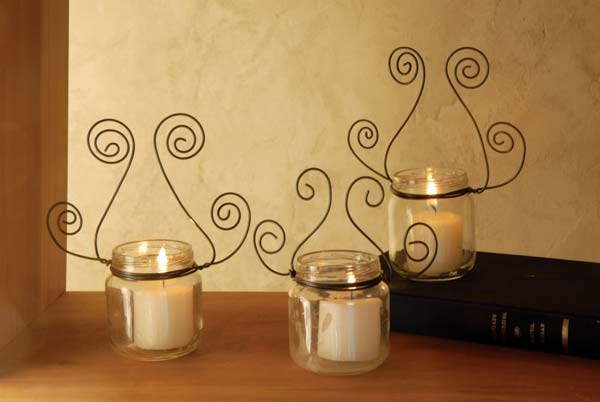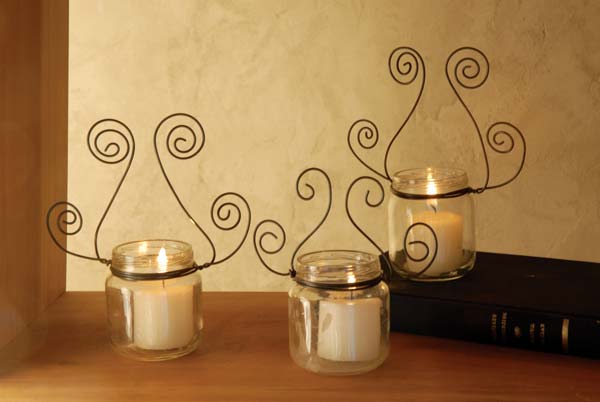 Hanging Lights
Light up any corner of your home with this easy to make hanging mason jar light. This attractive hanging light can be made in a few minutes and will last for years.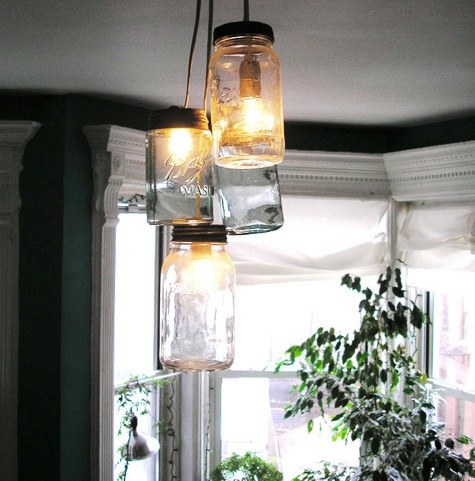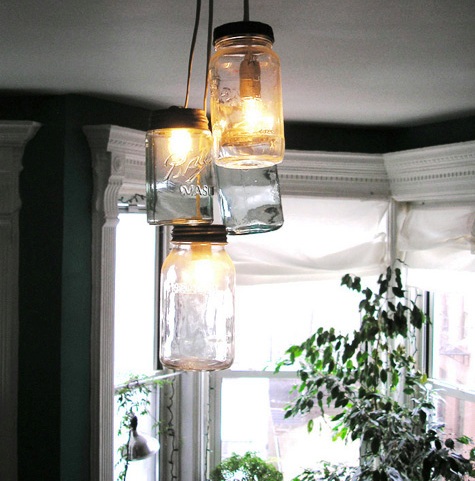 Porch Light
A DIY mason jar light is not just for use indoors, they are great for use outside as well. Use this idea to create a decorative lights in a jar for a covered porch.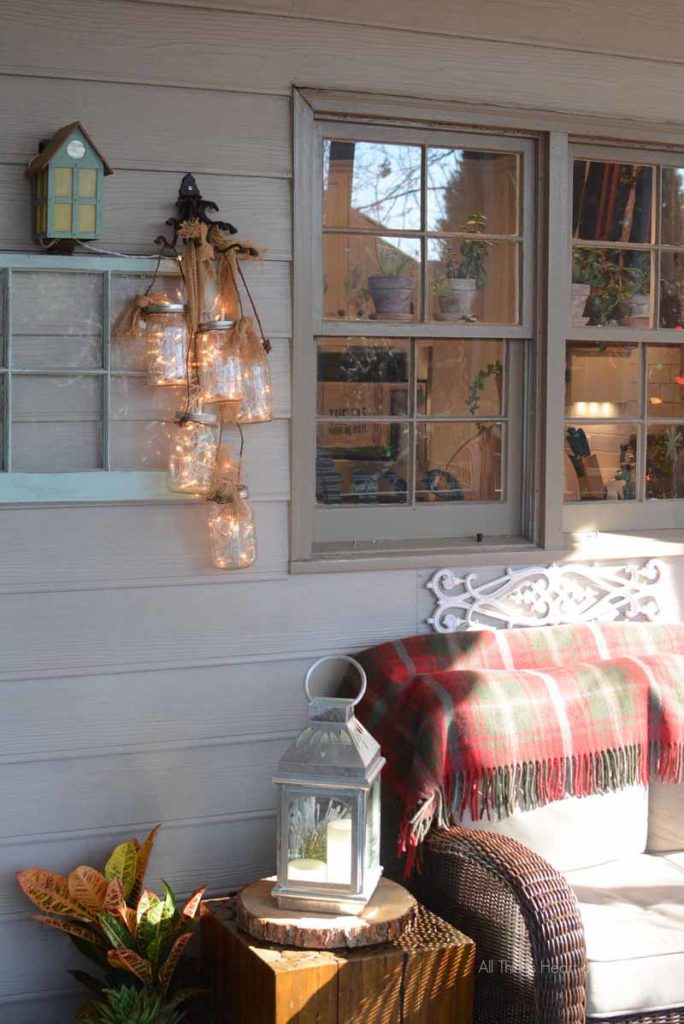 Citronella Candle Jars
Here's an idea that provides a mason jar light that has two functions – a light and a pest repellent. Follow these detailed instructions to create colorful citronella candles inside of mason jars. The candles will illuminate the outdoor space while keeping bugs away.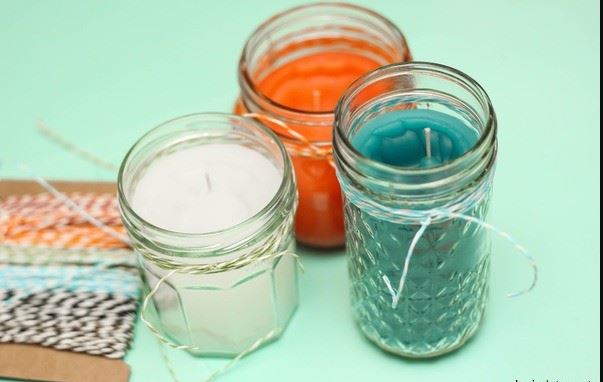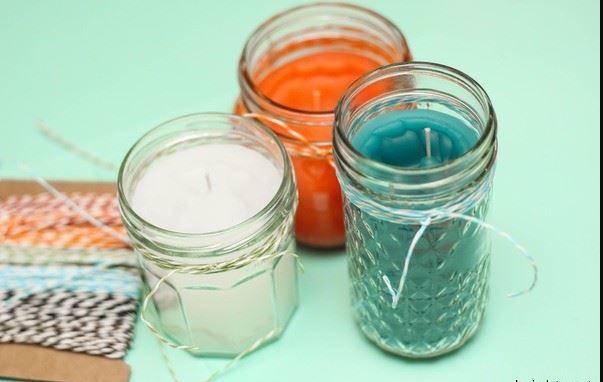 Outdoor Chandelier
Use small mason jars and tea lights to create a lovely chandelier to brighten your next backyard party. Hang the DIY chandelier from a tree limb, pergola or other overhead structure for decor and lighting.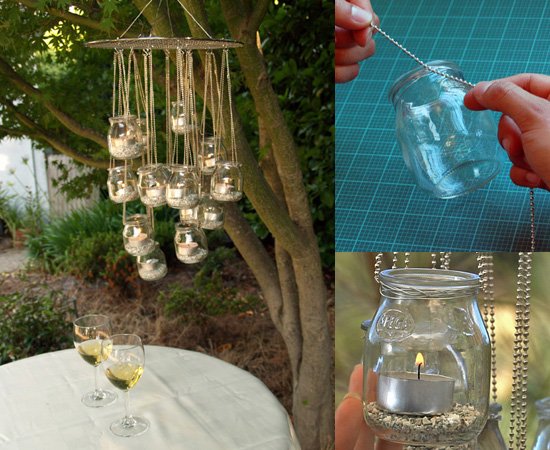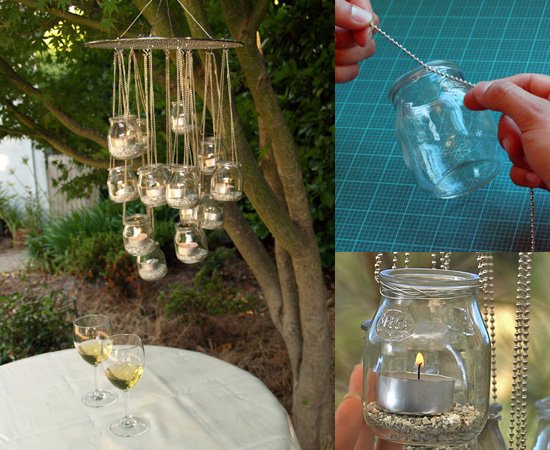 Utensil Rack Chandelier
Add a light kit to a few mason jars, then suspend them from a kitchen utensil rack for a DIY chandelier that looks like it should be featured on a magazine page.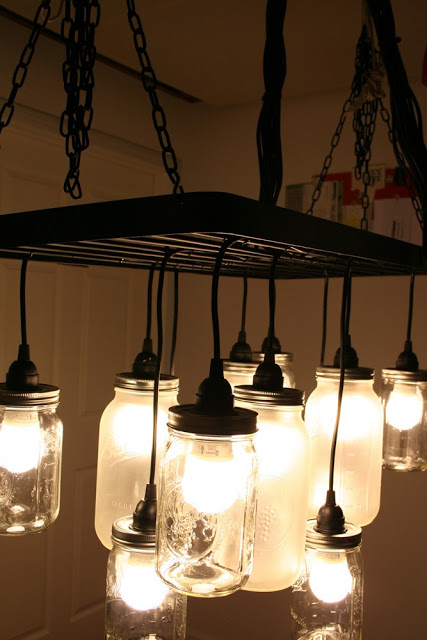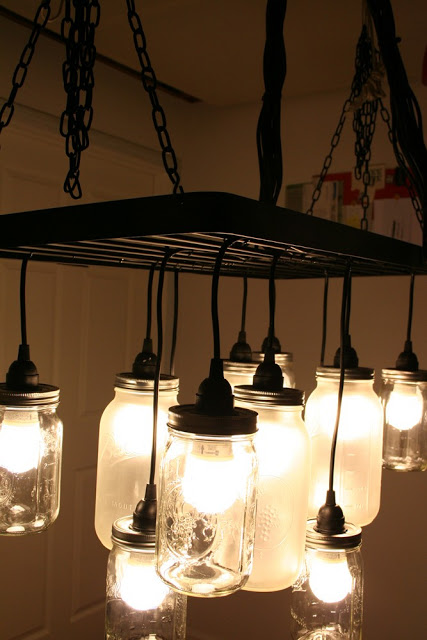 Wire Bail Mason Jar Lanterns
Older mason jars have a wire bail on top that holds the lids securely in place. Those wire bails also make the jars easy to suspend from any decorative item to create a unique mason jar lanterns for use indoors or outdoors.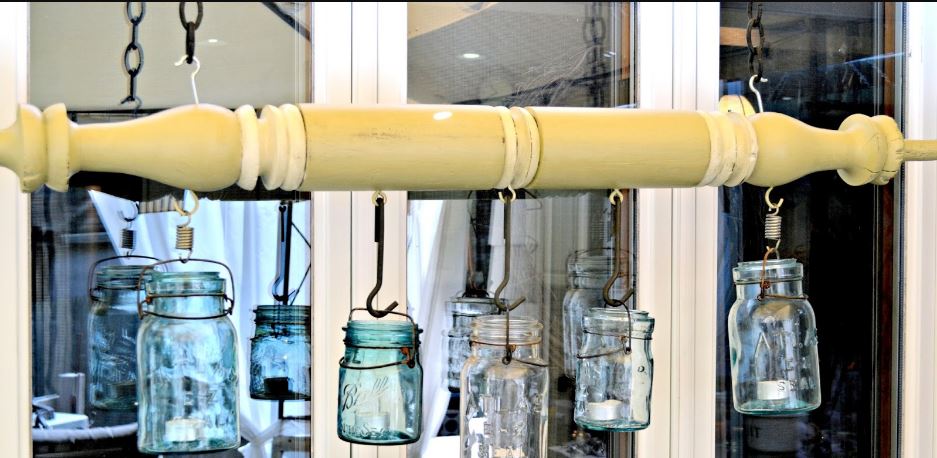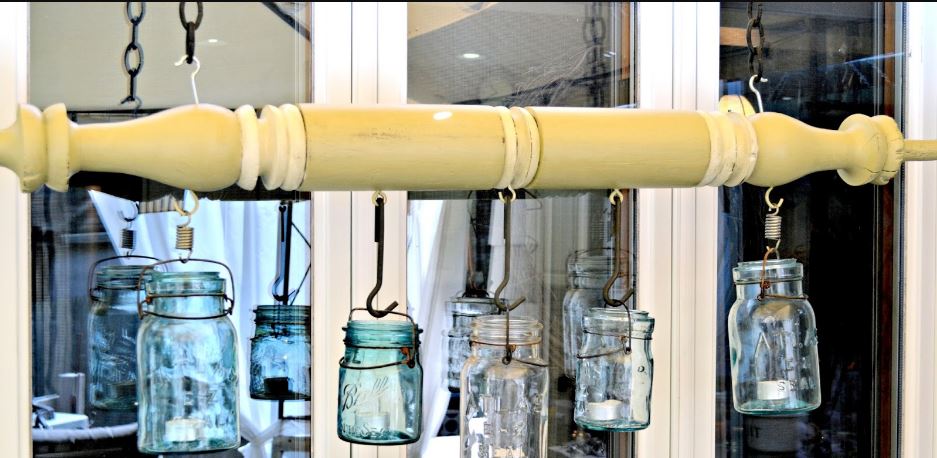 Desk Lamp
Task lighting is always needed on a work desk and this idea will enable you to create your own decorative desk lamp from a mason jar.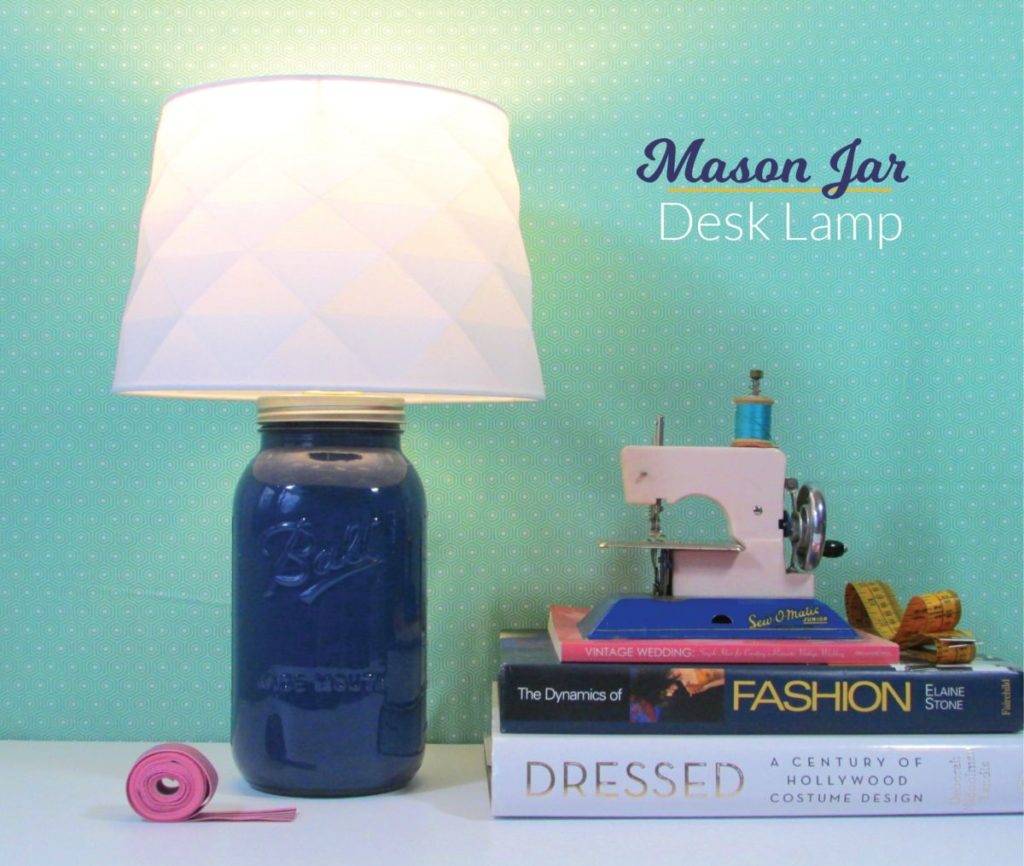 Christmas Luminaries
Use mason jars to create DIY Christmas luminaries to brighten a Holiday party or to give as gifts. Use these easy to follow instructions and get started on your Christmas list early.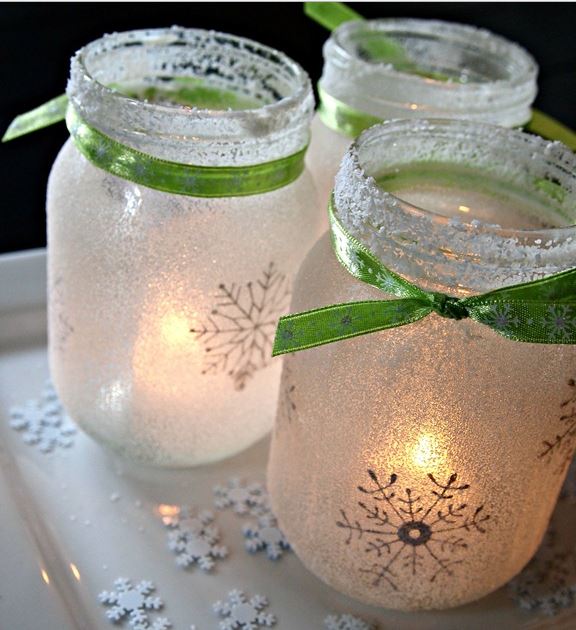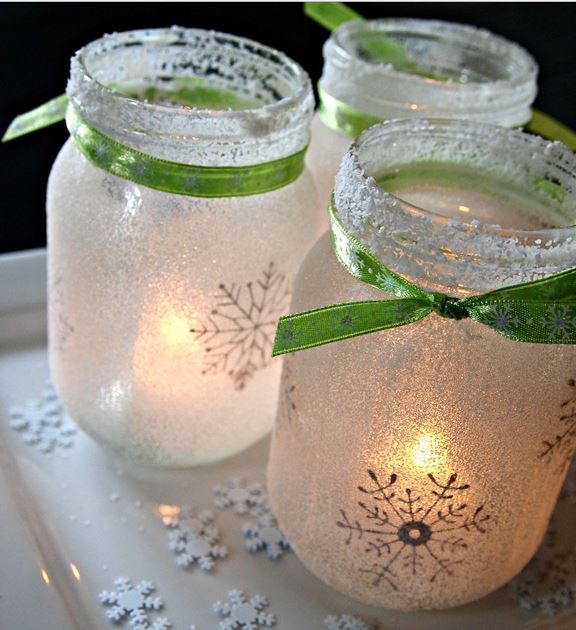 Ladder Light
Use this idea to transform an old ladder and some mason jars into a unique hanging light that will illuminate your dinner parties for years to come.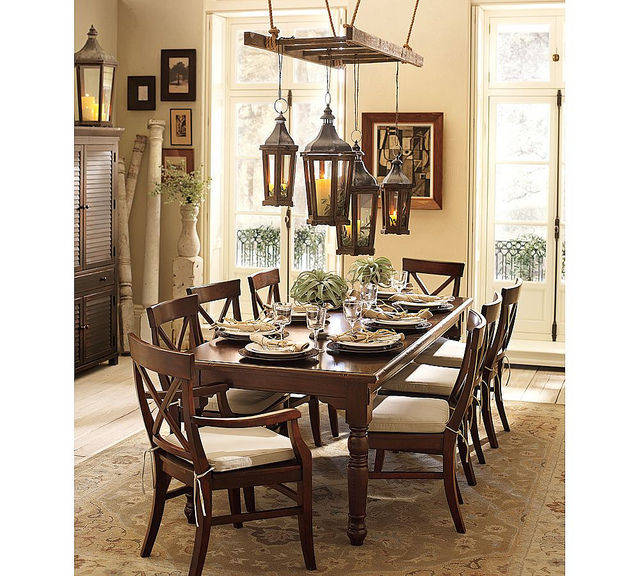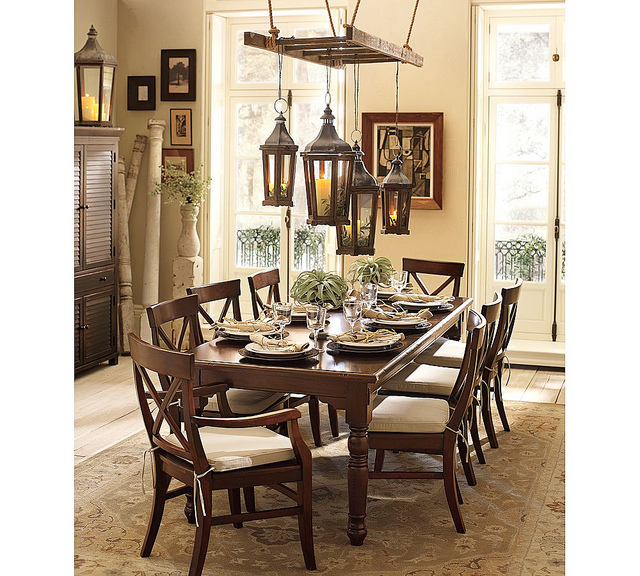 Plant Lighting
Use this idea to create a hanging light that holds living plants and mason jars. Illuminate the space and the plants with lighted candles inside the jars. Great way to showcase your green thumb and your DIY creativity.