A DIY Murphy bed is a perfect sleeping solution for small rooms and/or small apartments. If you're not familiar with a Murphy bed, it's a fold down bed that is neatly and quickly folded up into the wall or cabinet when not in use. This style of wall mounted bed frees up floor space in a small room so the room can be multi-functional. Check out these 15 DIY Murphy bed ideas to find the style that will solve your sleeping space needs. You may like to check out plans for platform bed and diy bed frame.
Guest Room
When a guest room needs to be used for other activities when you don't have house guests, consider building a DIY wall bed like this one. Step by step instruction shows you how to build this attractive hidden bed flanked by storage shelves.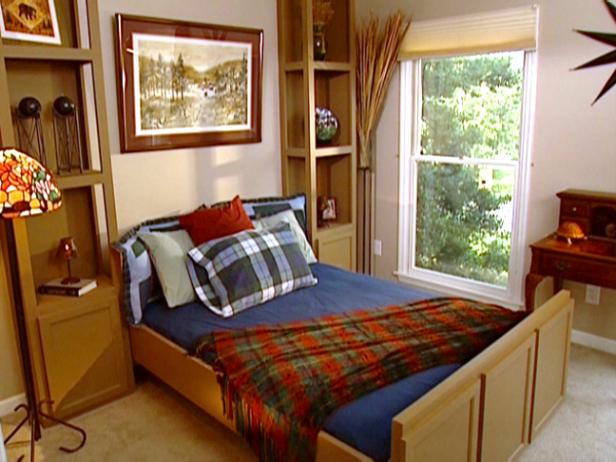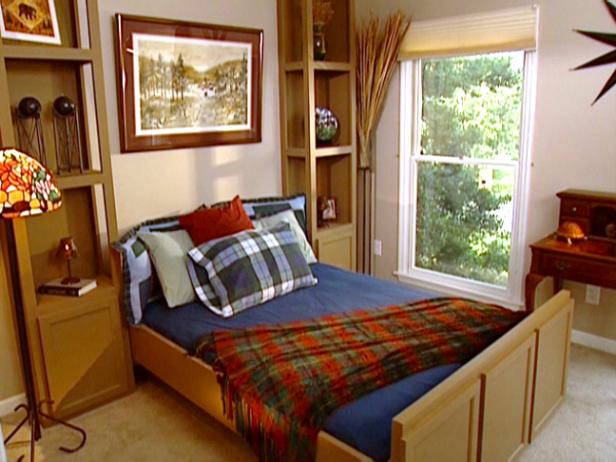 Cheap Murphy Bed
When money and space are minimal, use these DIY Murphy bed plans to build a twin-sized wall bed that folds up to look an armoire. Attractive and space-saving in any room of the home.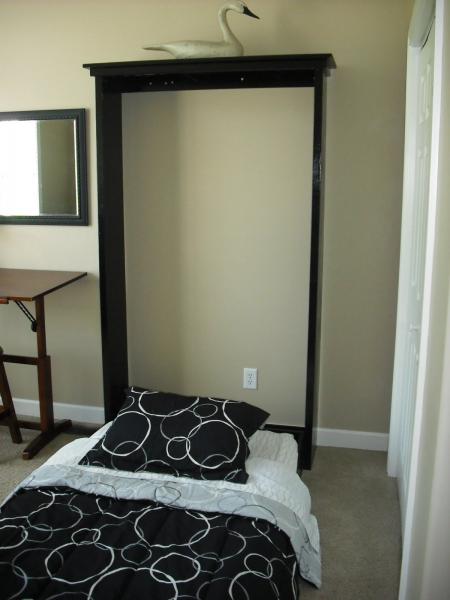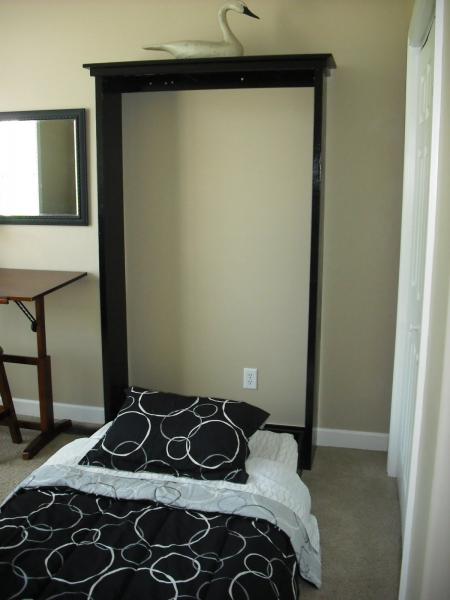 DIY Wall Bed
This video will show you how to build a full size Murphy bed that is both attractive and functional. The cost of the build is nominal too.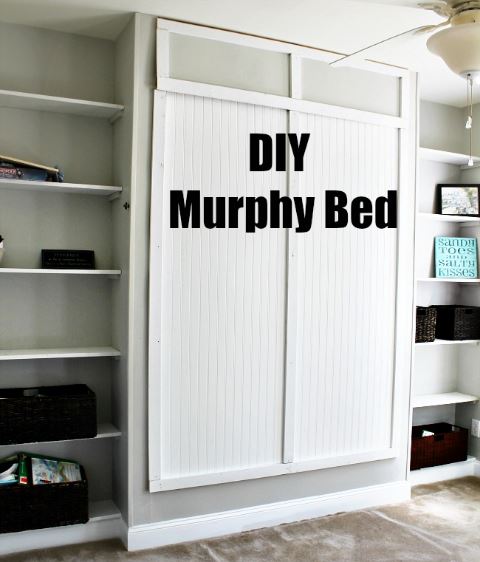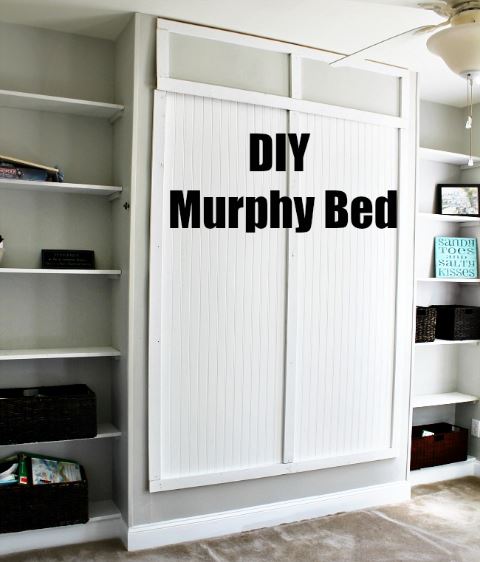 Built-in Cabinet
No one will guess that there is a fold down bed hidden behind what appears to be a built-in cabinet. Paint the wood cabinetry to match the room decor or to stand out as a show piece in the room.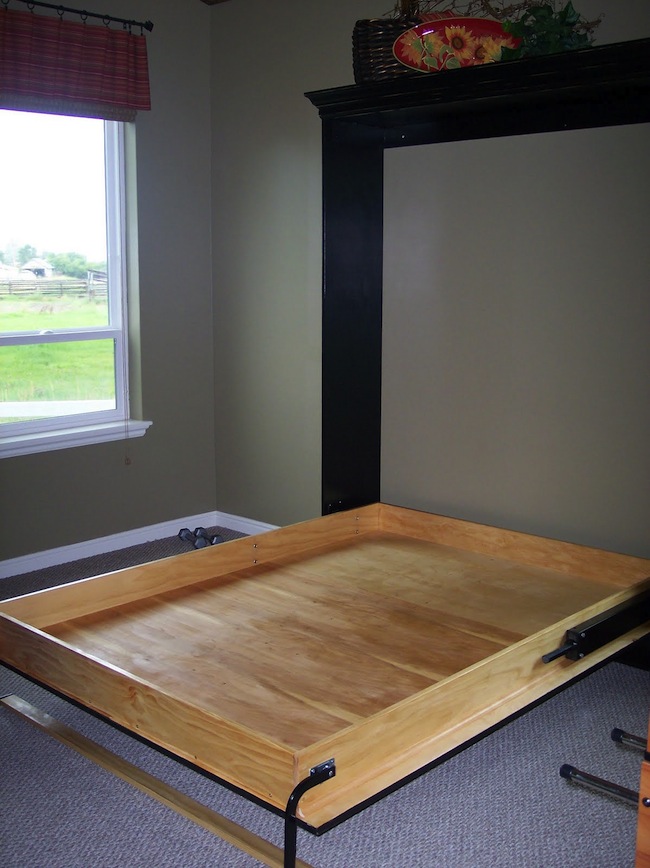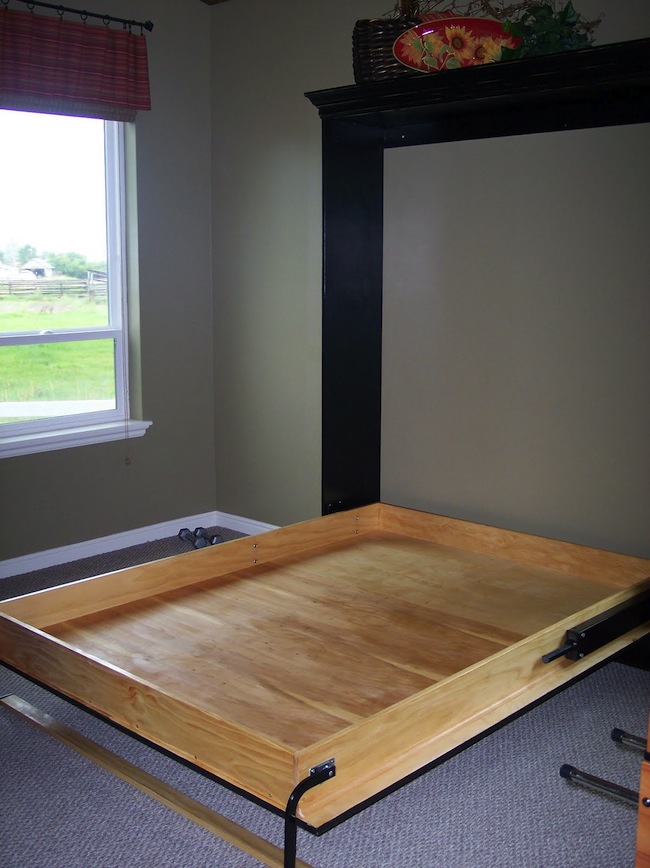 Farmhouse Murphy Bed
Use these DIY plans to build a Murphy bed that will be a WOW factor in the room. These plans will show you how to build a modern farmhouse style Murphy bed with side storage cabinets.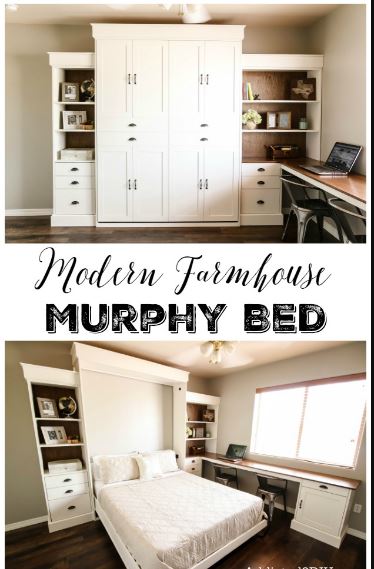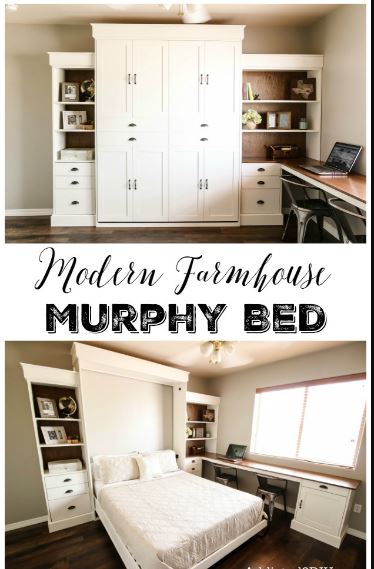 Book Case
Build an attractive cabinet to house your bed and your books with this DIY idea. Attractive and compact, great for small rooms.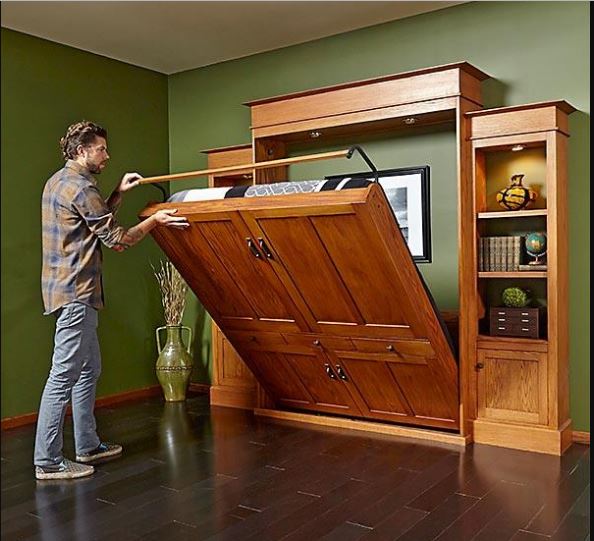 Side Fold Bunk Beds
Here's a great way to create sleeping and playing space for two kids in the same room. Use these plans to build DIY side-folding bunk beds.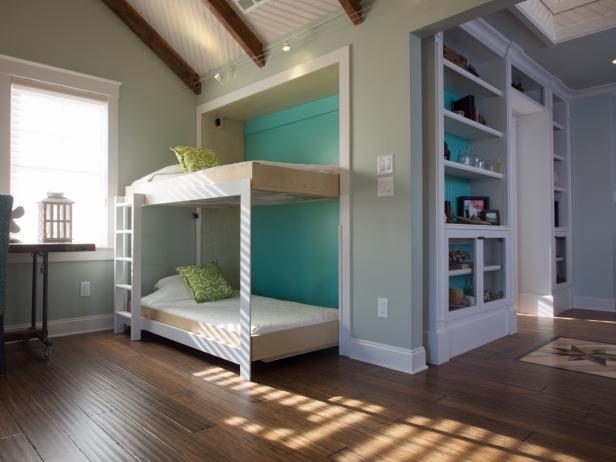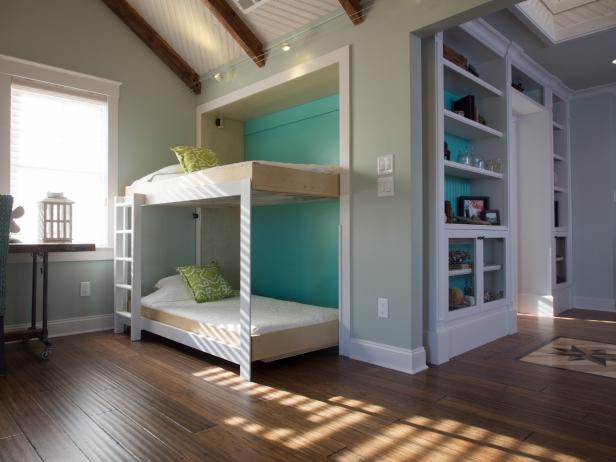 Murphy Bunk Beds
Here is another DIY idea for Murphy bunk beds. Space-saving, functional and attractive.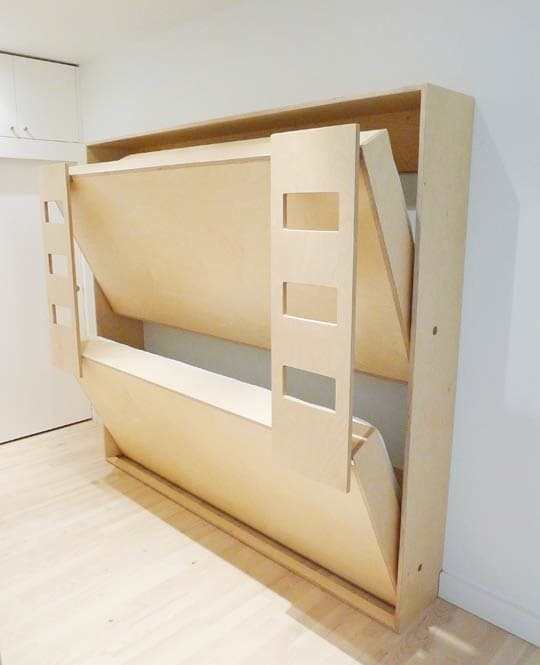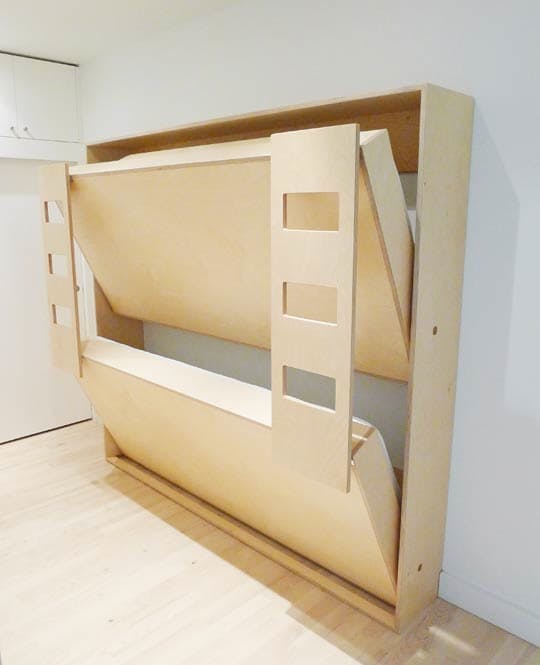 Sleek Wall Bed
Sleek, attractive and ready for use when guests arrive. Use these DIY wall bed plans to build a bed that stays hidden until guests arrive.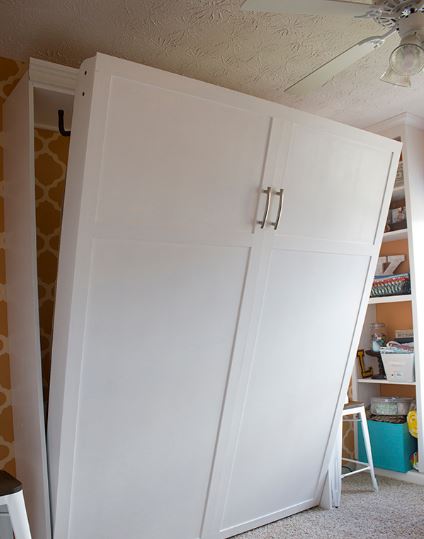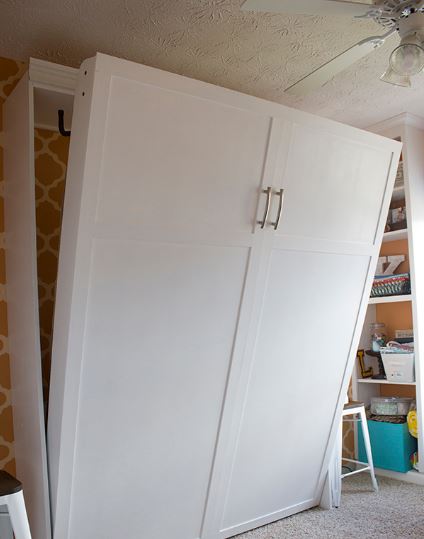 Ikea Hack
Build your own Ikea Murphy bed hack with these easy to follow plans. The fold down bed is hidden behind sliding doors and looks like a built-in closet.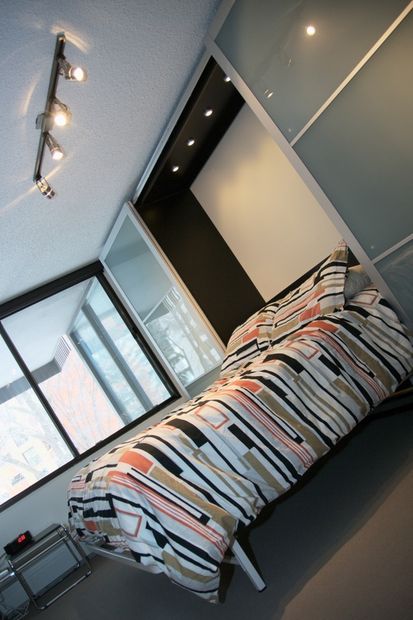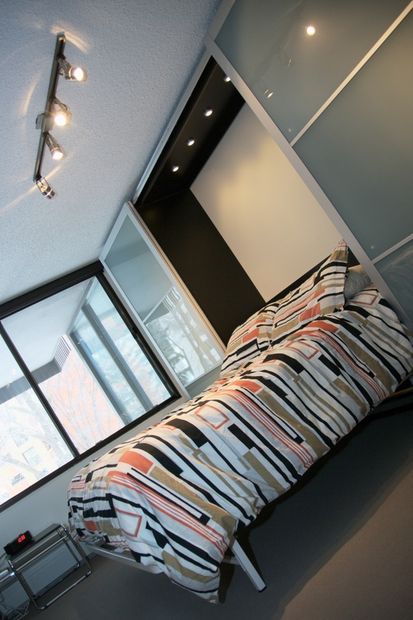 Wall Art With Murphy Bed
This idea will inspire you to build a Murphy bed that looks like wall art. Suitable for the main living space, no one will know there's a bed behind the art.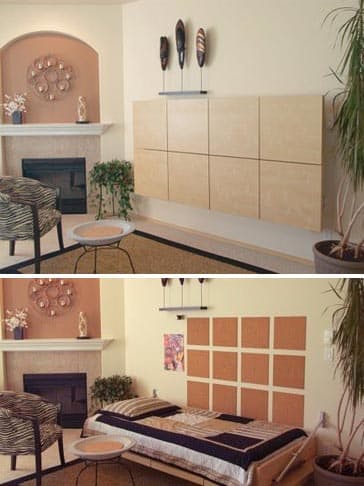 Faux Dresser
It looks like a high-end dresser, but it's actually a full size Murphy bed. This idea is space-saving and attractive. Great way to use reclaimed wood.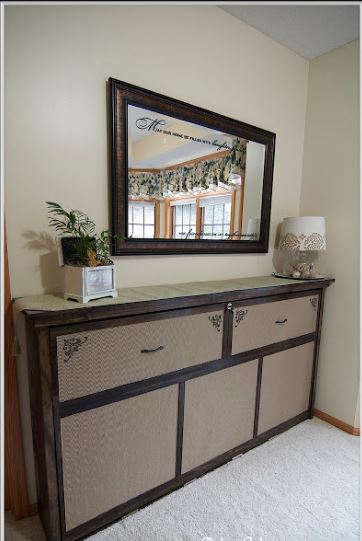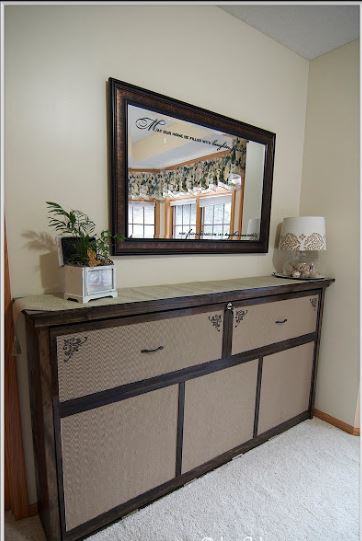 Work of Art
Use this innovative plan to create a DIY work of art to hidden your Murphy bed. Built to look like the doors of a police station, this idea could be implemented in other similar ways.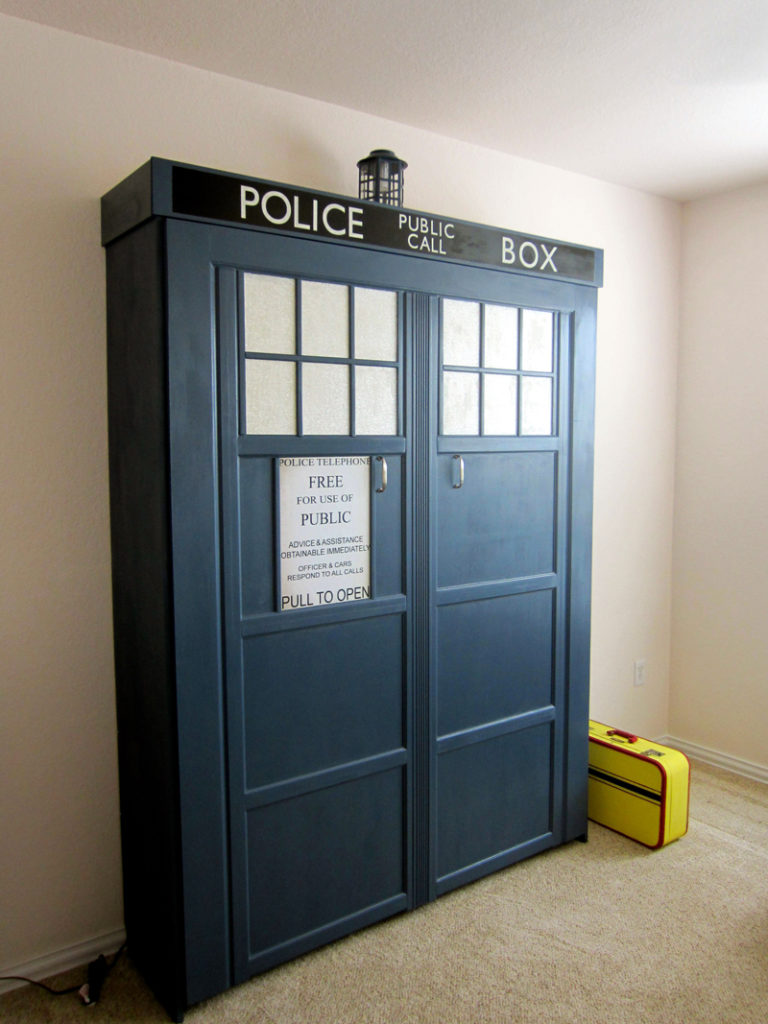 Rustic Style
Create this rustic style queen size Murphy bed with these detailed plans. This rustic build would work perfectly with farmhouse style decor.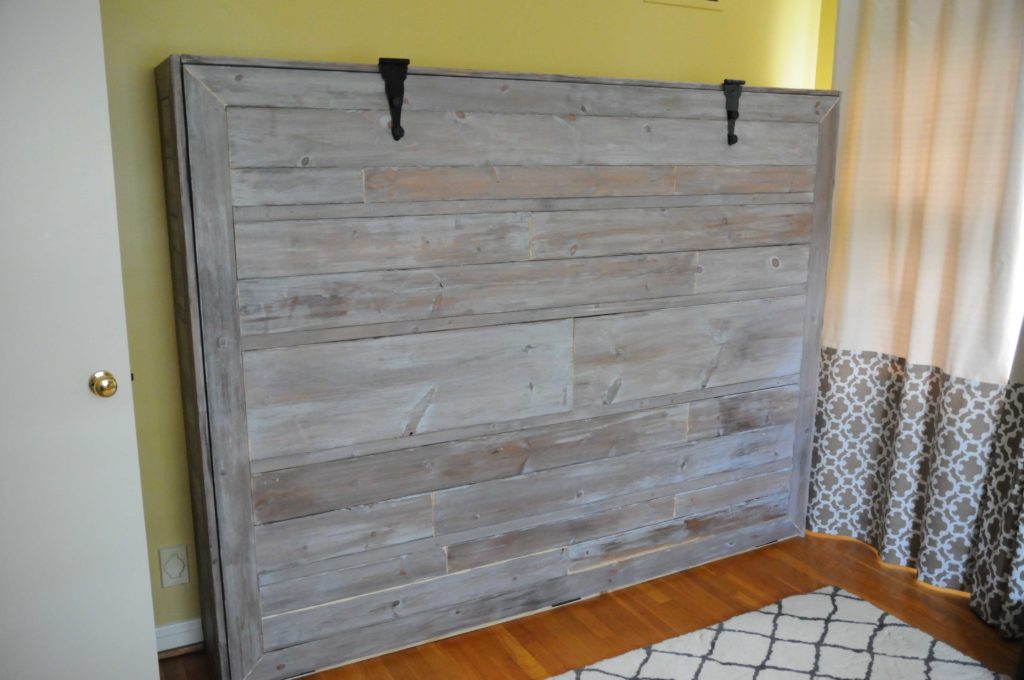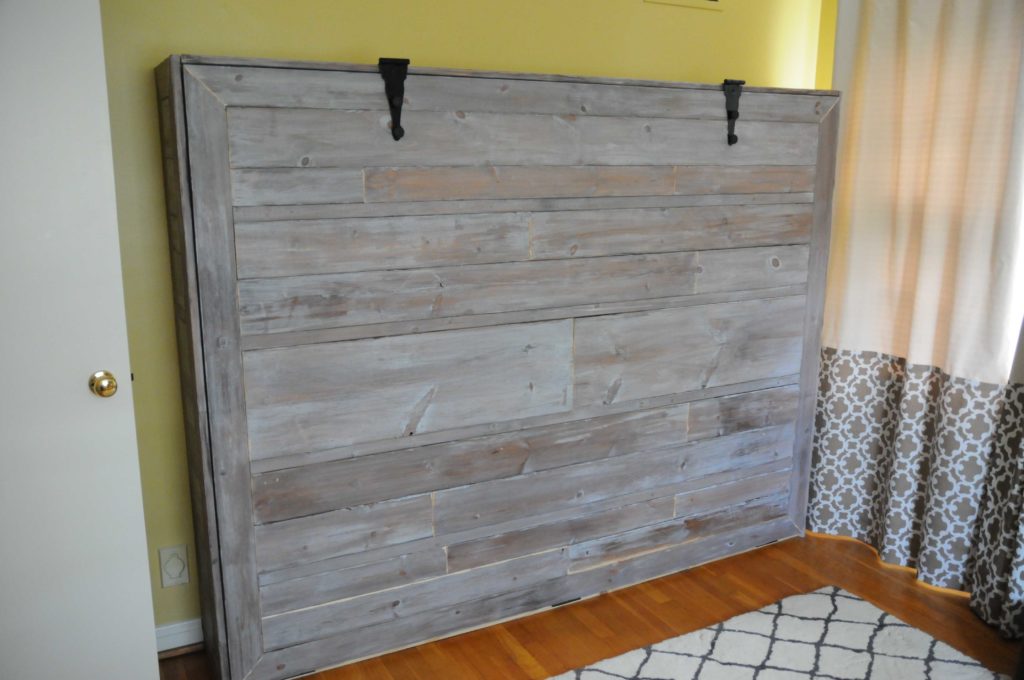 Horizontal Fold Out Bed
Compact, attractive and functional. This twin size horizontal fold out bed is practical for use in a vacation rental home or in your home bedroom for a toddler's sleeping space.