Paths and walkways can make or break a garden. Well-constructed, well thought out garden pathways can add so much to an outdoor space, as much as a beautiful planted bed, or even a lovely view. There are a lot of ideas out there for lovely garden paths and walkways. Here are our 12 favorites!
Use a downed tree as a pathway, making one out of wood slabs set in the ground like pavers from the tree. You can seal the wood, or use a wood like cedar so it doesn't rot.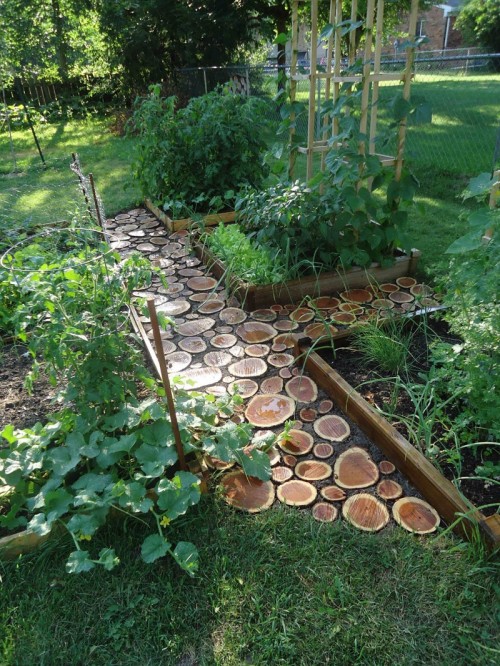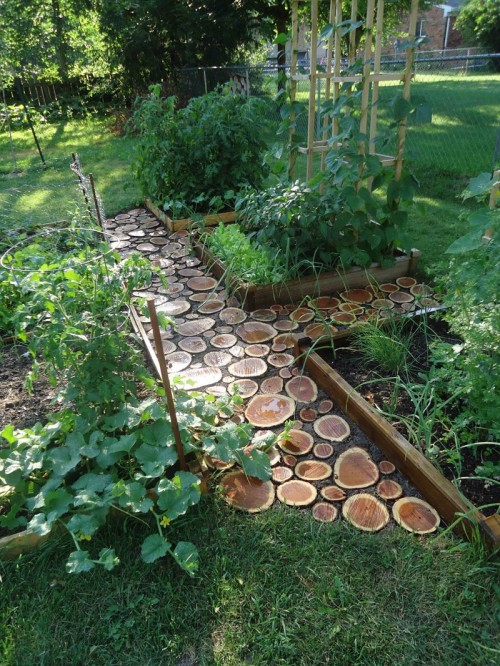 Bricks make a great path material, and here's a lovely idea around raised veggie beds. Easy to clean! Check your local Craigslist for people giving away bricks for this job!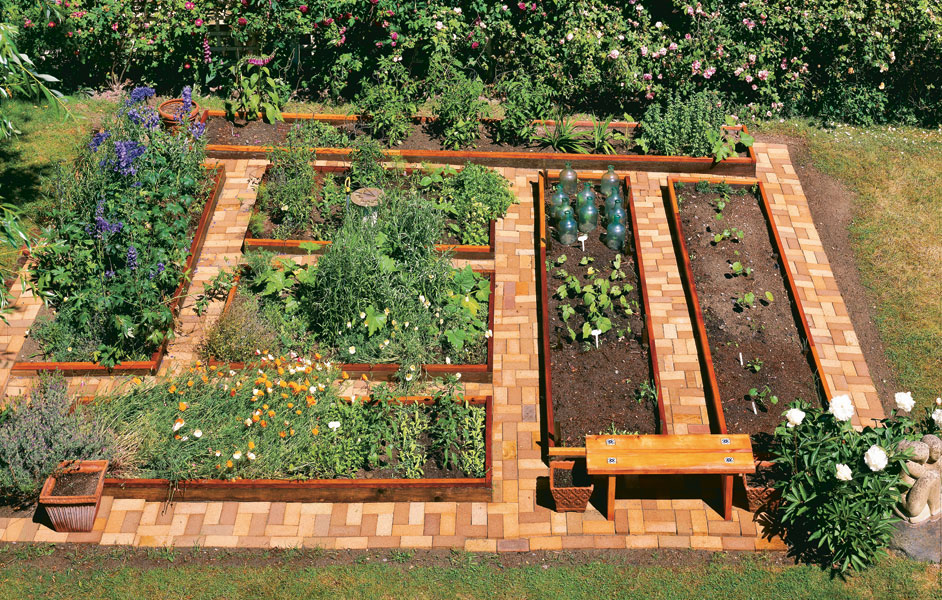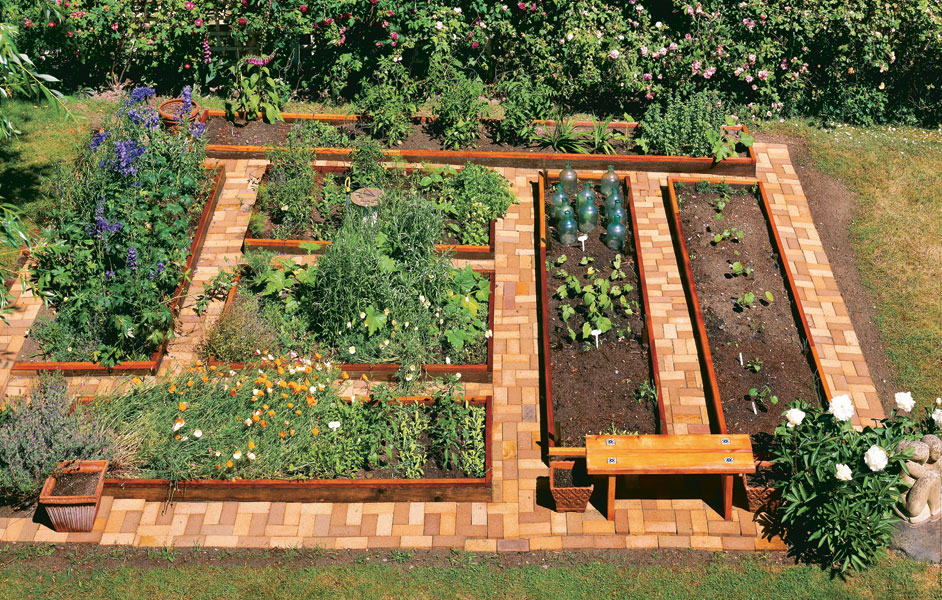 3.Wood Pavers Path
Line a path and set stone or wood pavers into a gravel bed for another beautiful garden walkway idea. Sinking in a path can make a wonderful impact on how the landscape is enjoyed. Lava rock, pea gravel, crushed stone, or river rock all make wonderful choices for setting wood pavers into.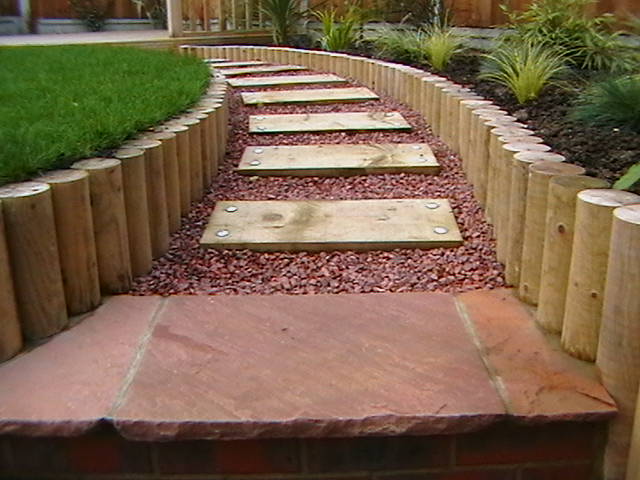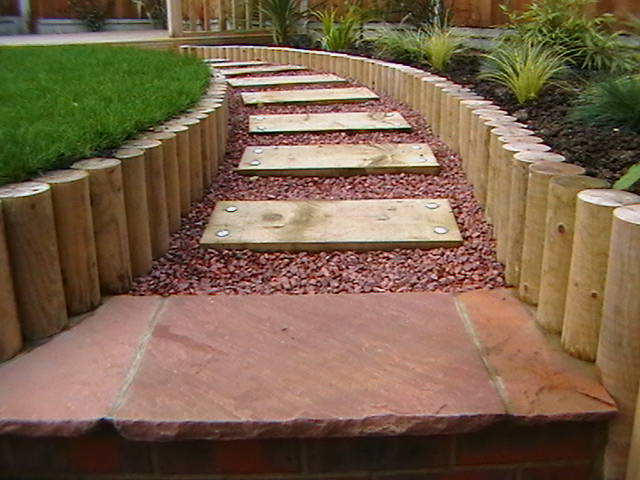 4. Landscaping a garden path
On grades, you can make simple and safe steps with sleepers and gravel as seen here. Adding drainage will help stabilize the slope.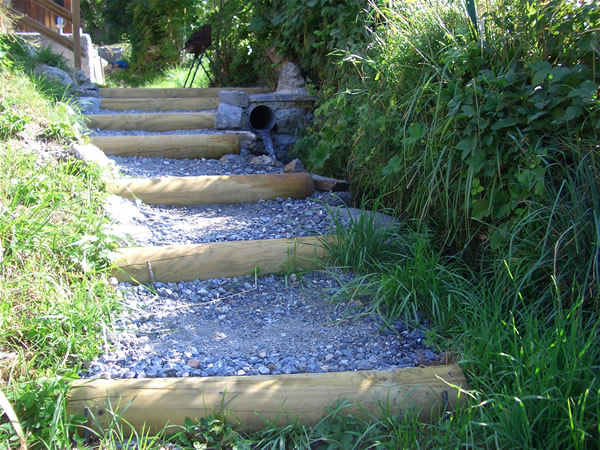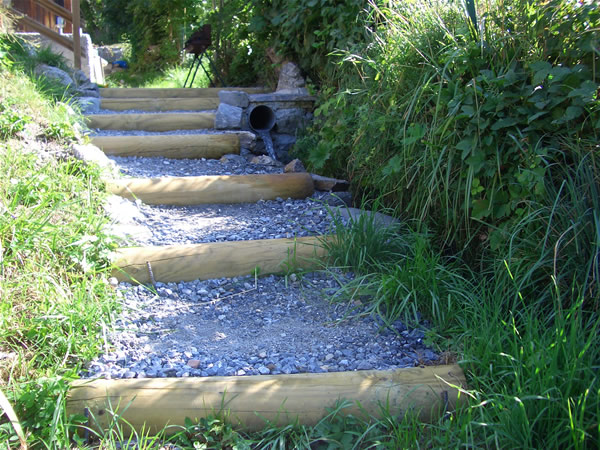 5. Pavers steps
Set pavers right into lawn like this. You can safely run a mower over these when they're level with the turf. They will reduce compaction in heavily traveled areas around your garden and look amazing (better than a worn path into the grass!).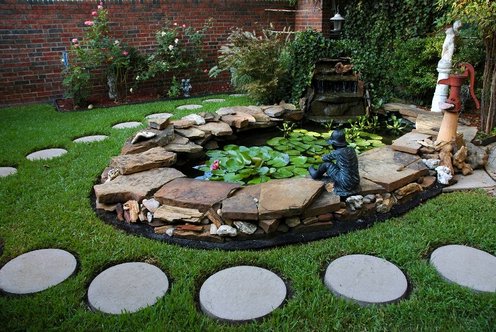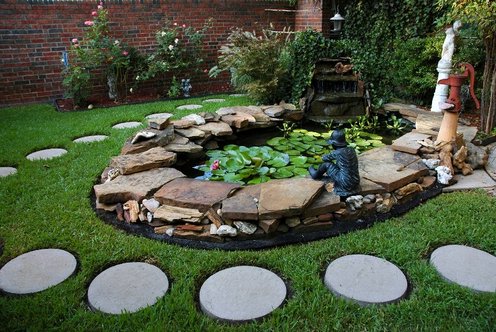 6. Pathway Designs along with Fixed
You can get as simple or as elaborate as you wish with gravel and stone, as well as pavers. Check out some of these works of art made with different colored rock! You can also make simple flagstone pathways as mentioned above with wood slabs, or pavers set into gravel. Stone slabs are also easy to set in, and makes a great weekend DIY project!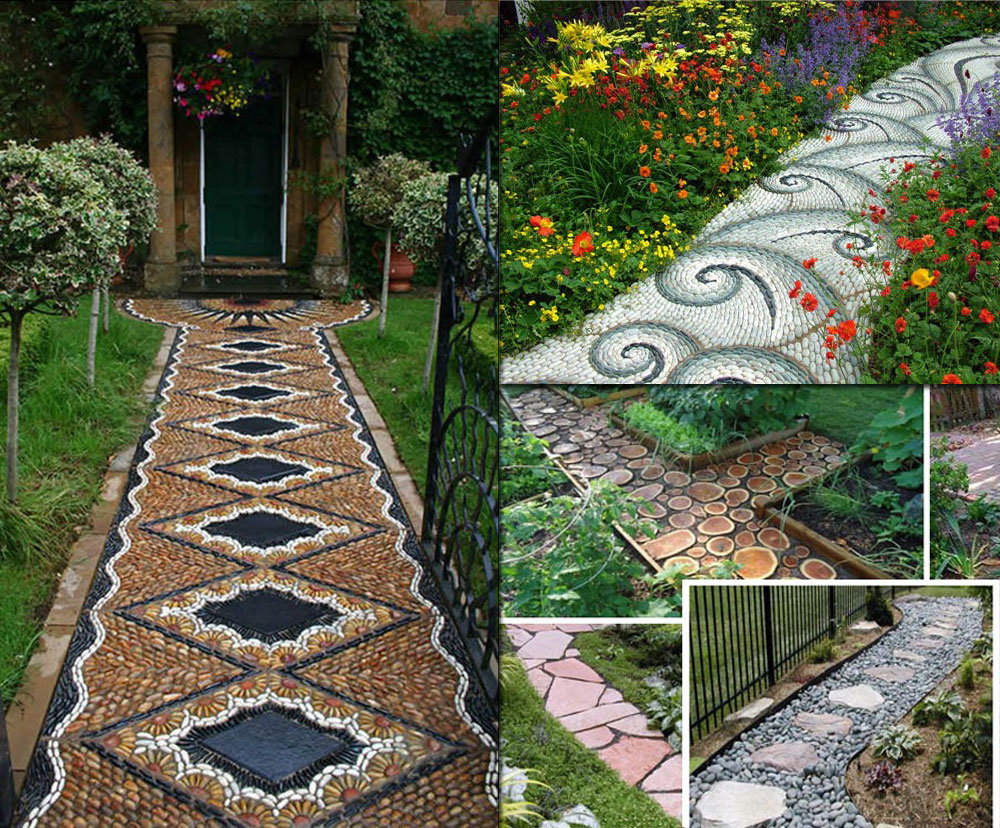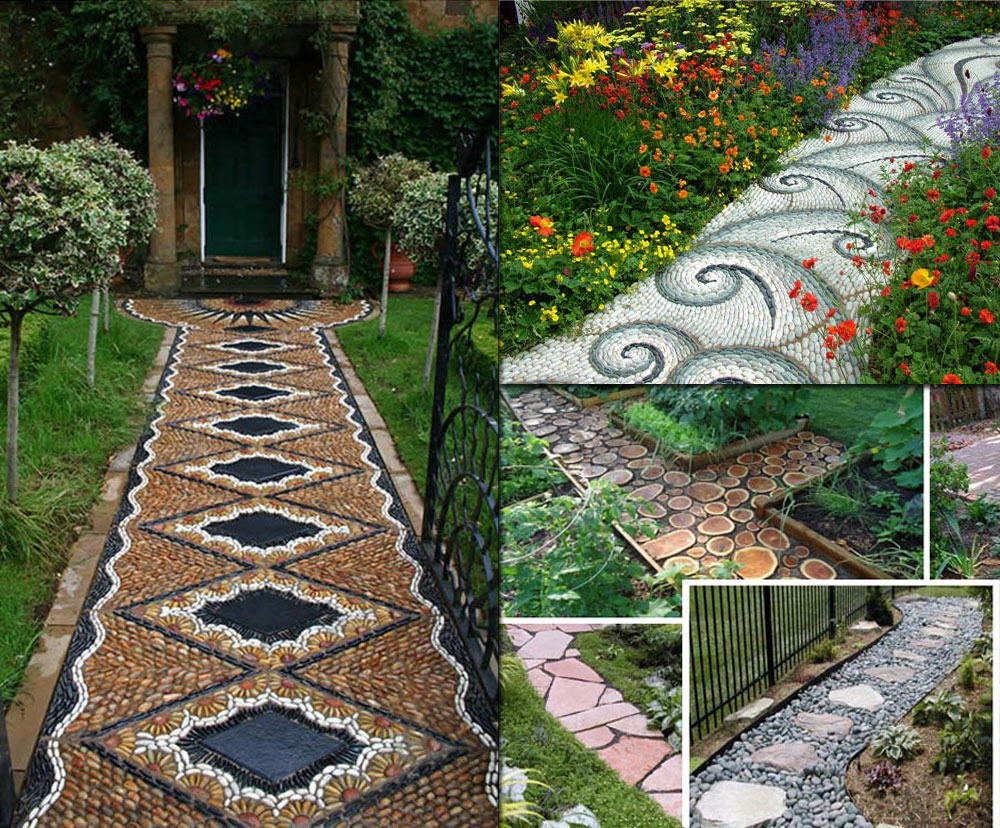 7. Butterfly Pathways
Mosaics make beautiful pathway ideas as seen here. You can make your own designs, setting color pieces of stone, glass, and other material into wet concrete inside of a form and allowing to dry (with the butterflies in this example). Gorgeous natural stone with geometric groundcover design growing through is another beautiful idea.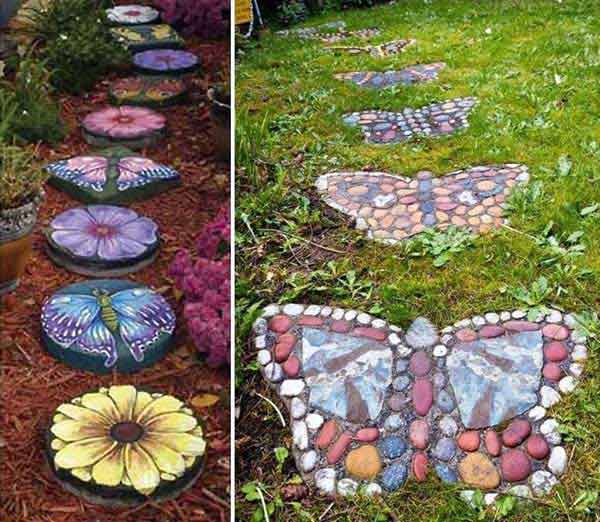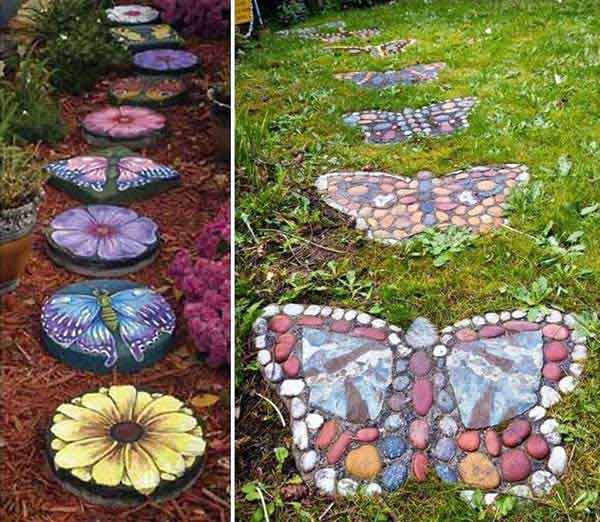 8. Leave Shape Concrete as a Stepping Stone
This is another wonderful idea that takes large leaves and uses them to print and shape concrete for stepping stones. You could even take this a step further and paint the concrete or whatever material you choose to use.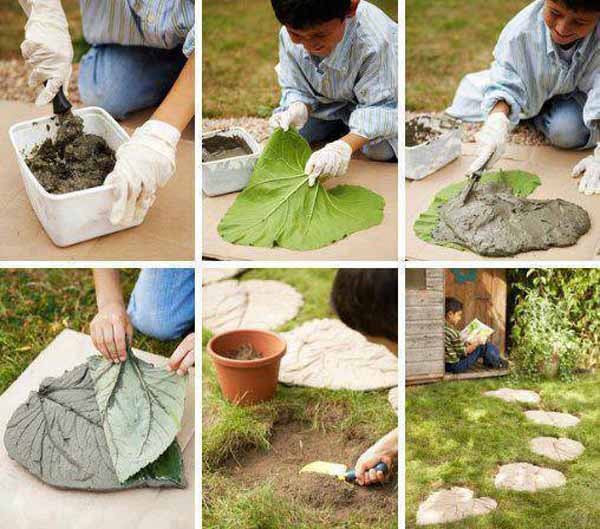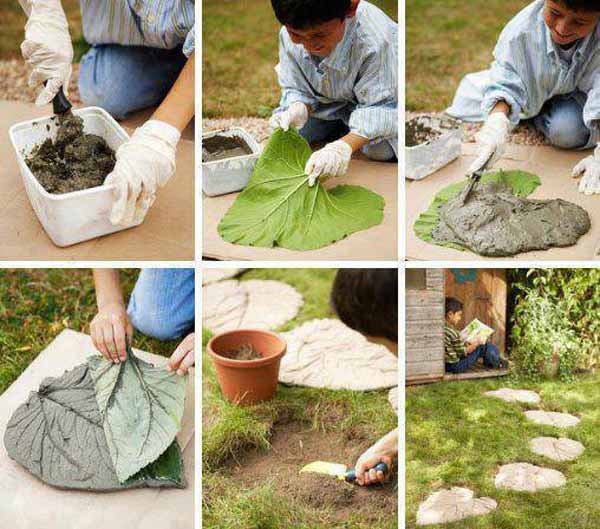 9. Simple Diy Idea
A very simple and widely employed method of creating garden walkways resembles this method. Simply line with larger stone and fill in with gravel. Underlay with a very tough landscape weed barrier. Another weekend DIY project!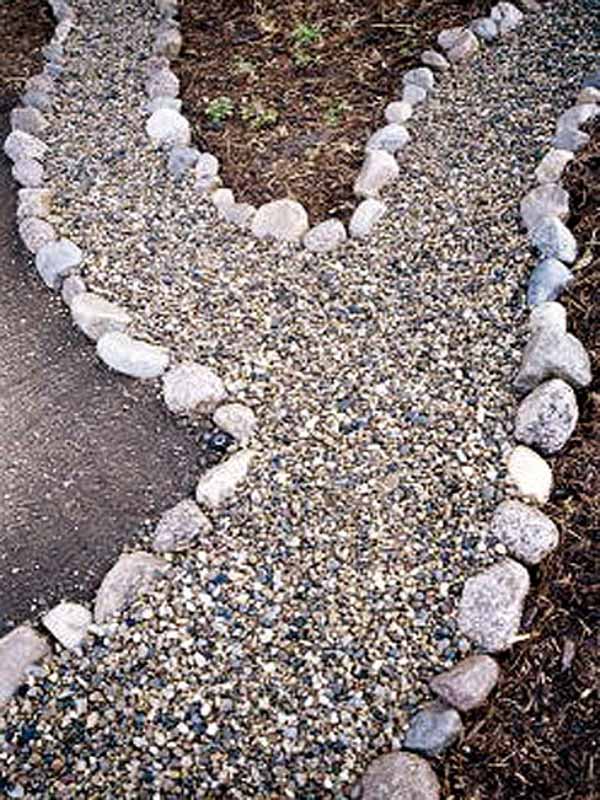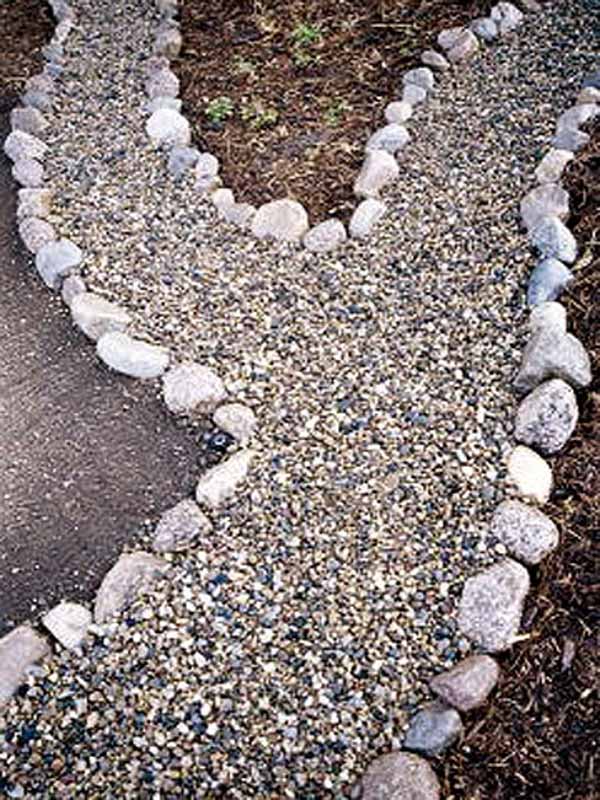 10. Upcycle Bottle Cap For Walkway
If you drink a lot of soda, this pathway idea might appeal to you! Colorful bottle caps glued down into a pattern make an interesting, recycled path.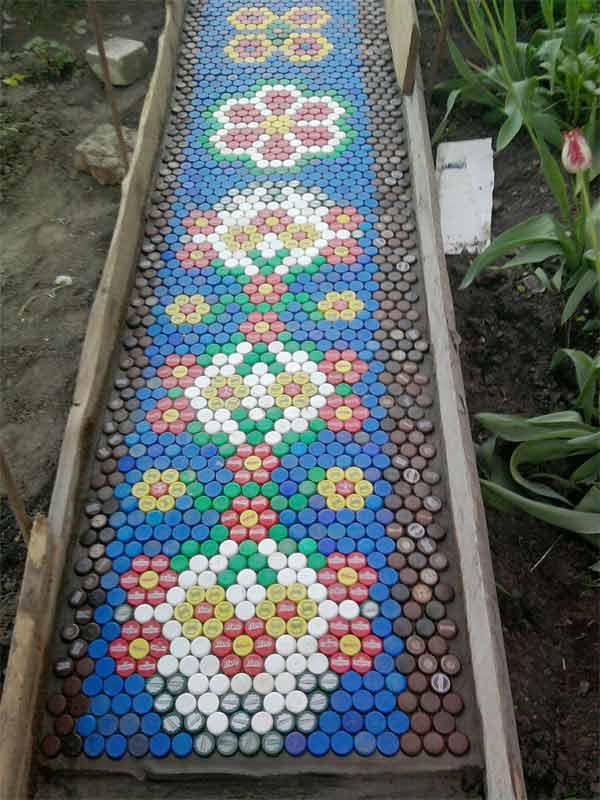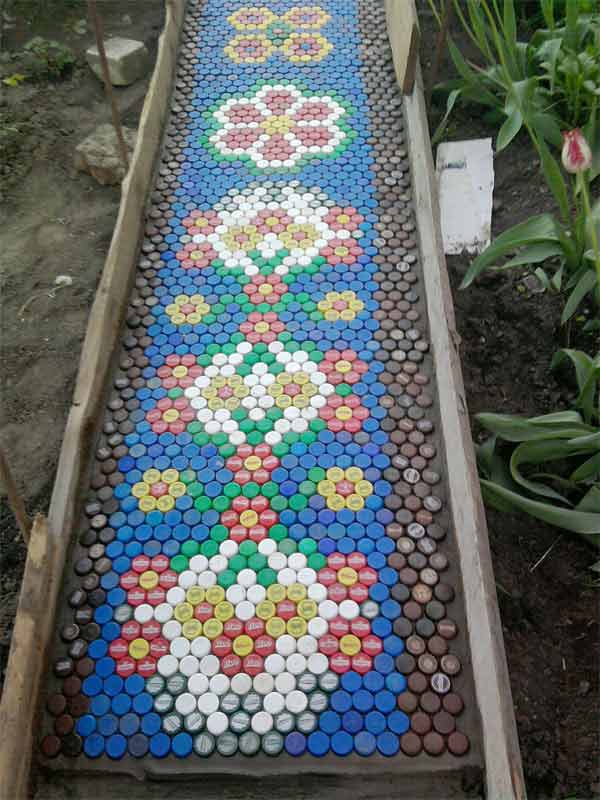 11. Glass Bottle Pathway
This interesting glass bottle bottom path is another great recycled pathway idea that may appeal to many who are looking for an affordable and earth-friendly method of making a pathway. Set glass deep into the ground and make sure each piece is fully supported!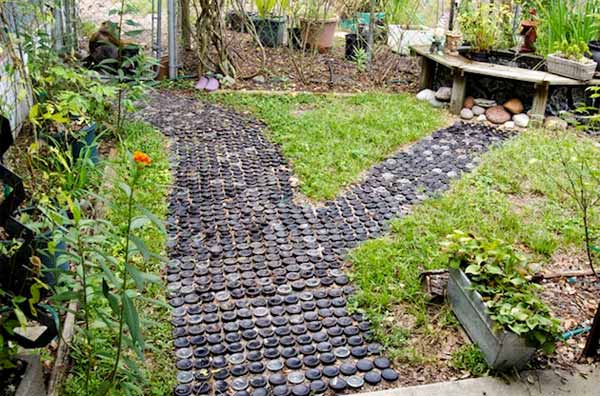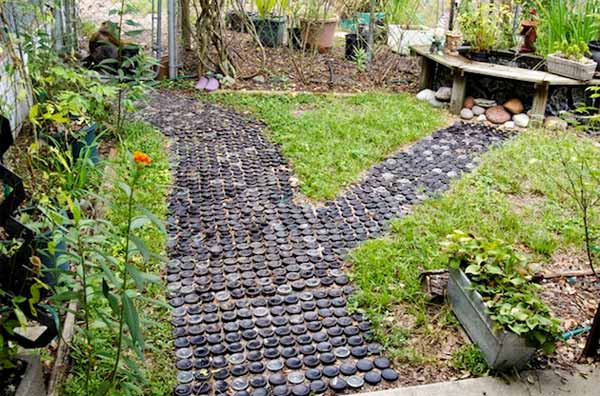 12. Tyre For Garden Path
This is very unique and lovely idea. Using old tyre with trough in it for steps.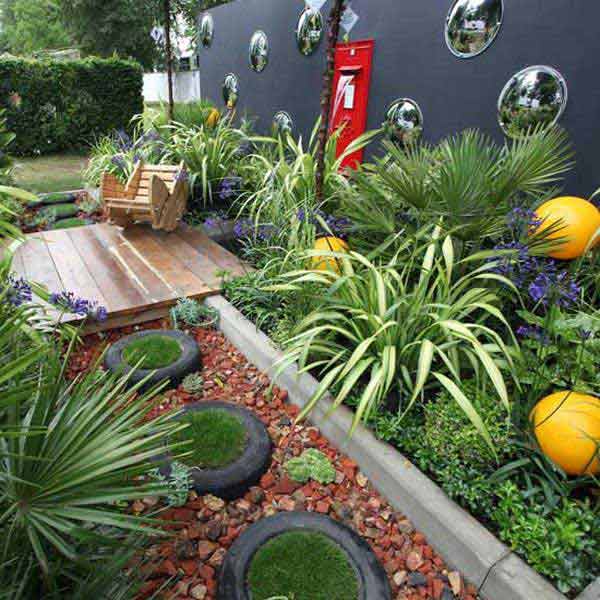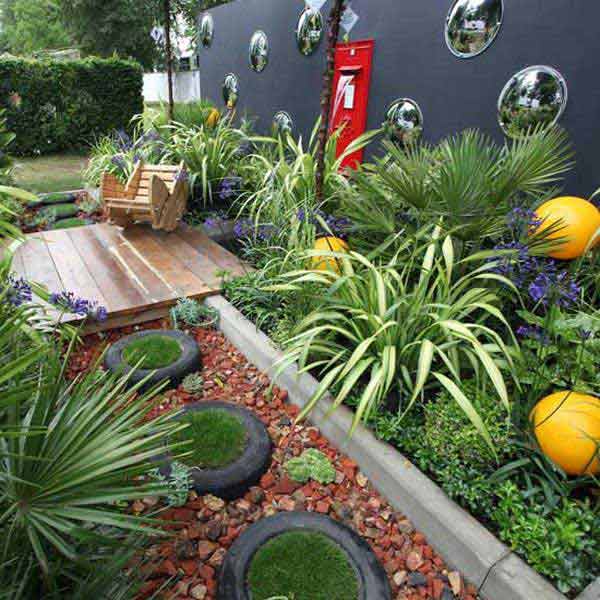 Pathways can be made out of many materials and be many designs. What you choose should suit your taste, style, and intended look. We hope you get some great ideas from these 12 lovely garden path and walkway ideas!