A DIY farmhouse table is easy to build when you have the right plans. Building your own dining room table allows you to customize the size to fit any room or any need. The following 15 plans cover design features that range from elegant to rustic, so you're sure to find just the right plans to show you how to build a farmhouse table for your home.
Bench Seating
Dreaming of a farmhouse dining table with bench seating? These DIY plans include instructions for both the table and bench. Customize the look by using one bench and four chairs for seating.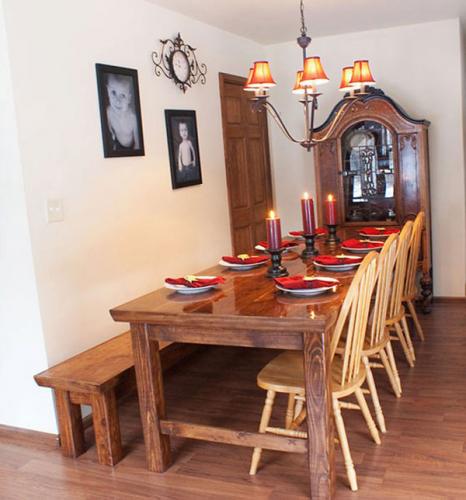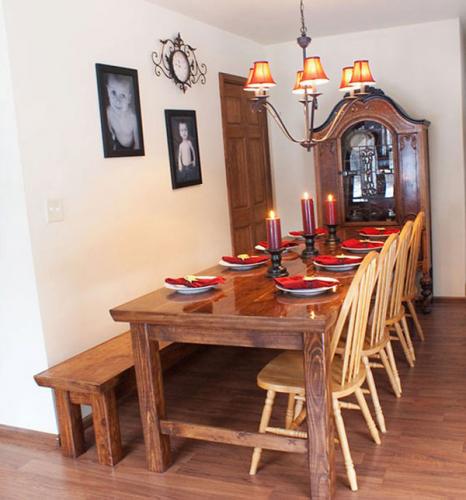 Rustic Farmhouse Table
Get an old-world look with new construction by following these detailed plans for a rustic farmhouse table.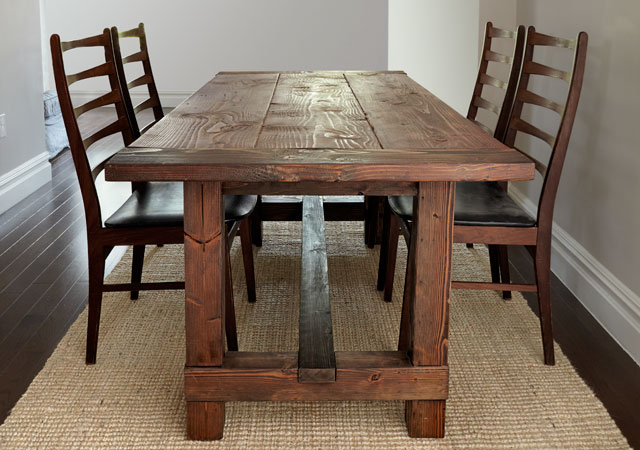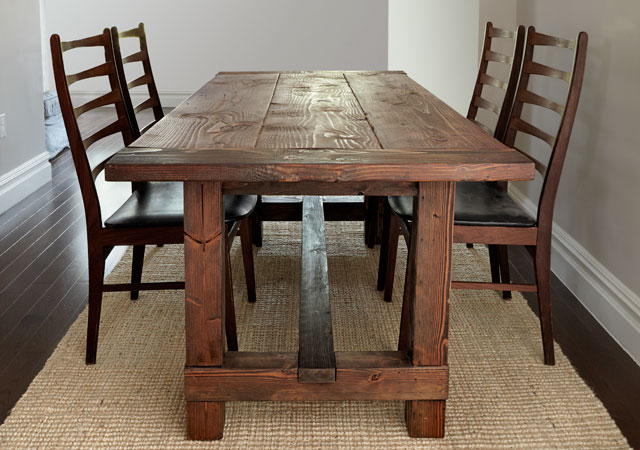 Scaled-Down Table
While the typical farmhouse kitchen table is massive in size to accommodate a large family gathering, not every home has space for a massive dining table. These plans for a scaled-down DIY farm table will give you the look without the size.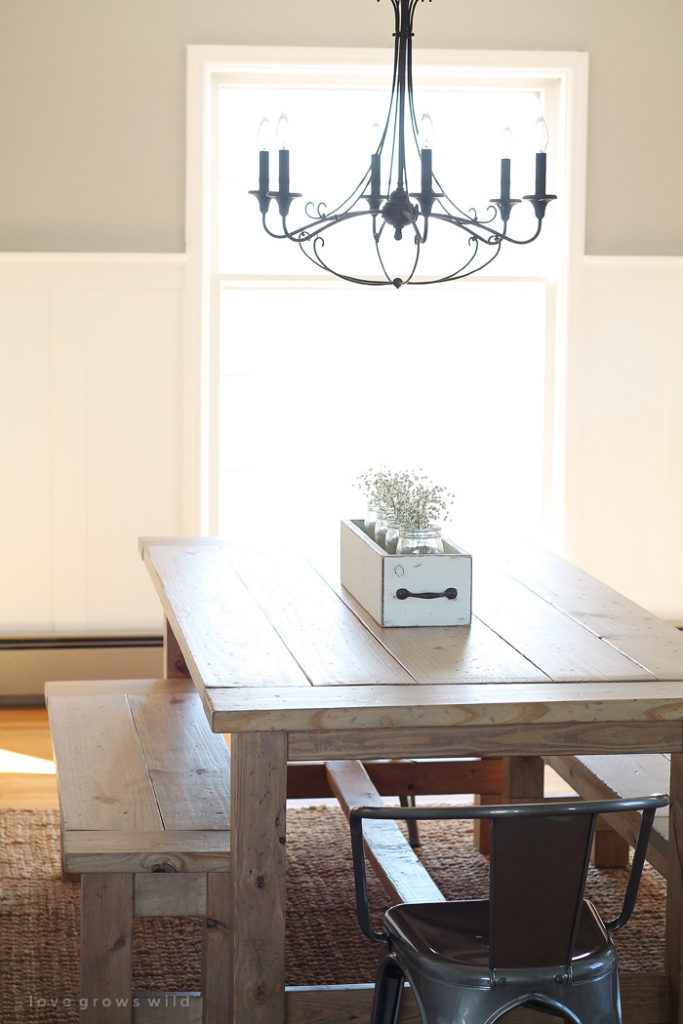 Elegant and Simple
Use these plans to transform a few pine boards and a can of paint into your dream dining room table. The paint color you choose will enable this simple table design to fit in with the most elegant of interiors or become a part of a whimsical design.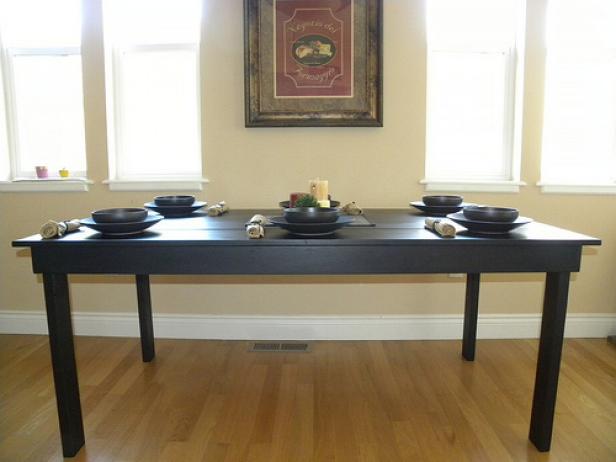 Historical Look
This DIY dining table looks like it could have been used by your great-grandmother and passed down to you. No one has to know you just built it from new materials.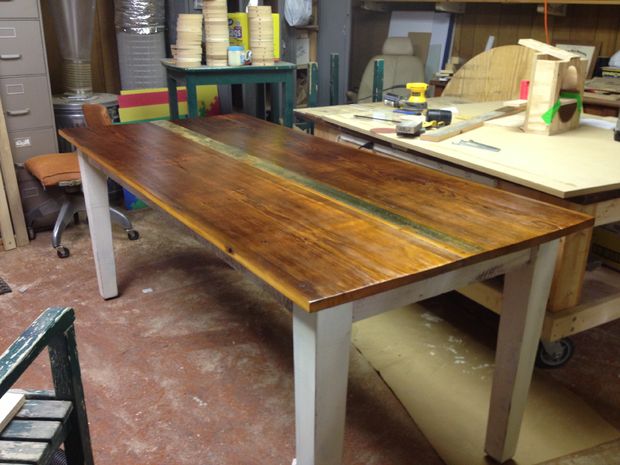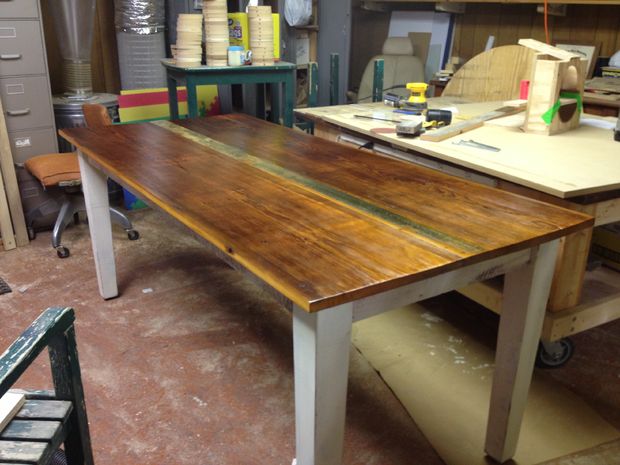 Bench on Both Sides
Shiny and new, yet rustic and old looking. These plans for a DIY farmhouse dining room table will enable you to build a sturdy table with two benches.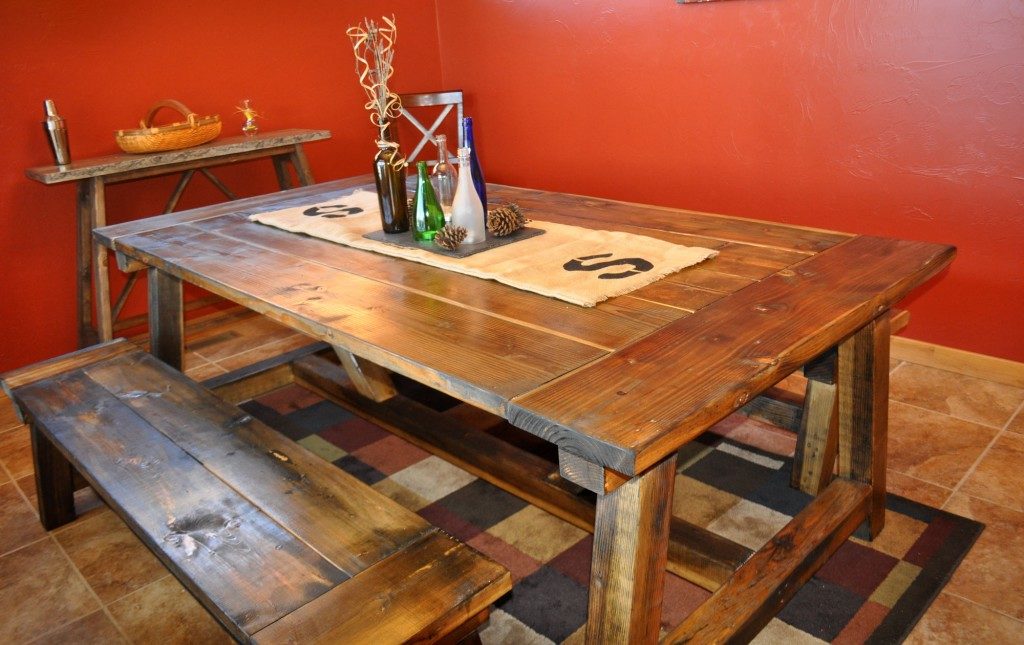 Dinner for Six
A delicious dinner for six can be served on this DIY kitchen table. This design will be at home in an apartment, townhouse or farmhouse.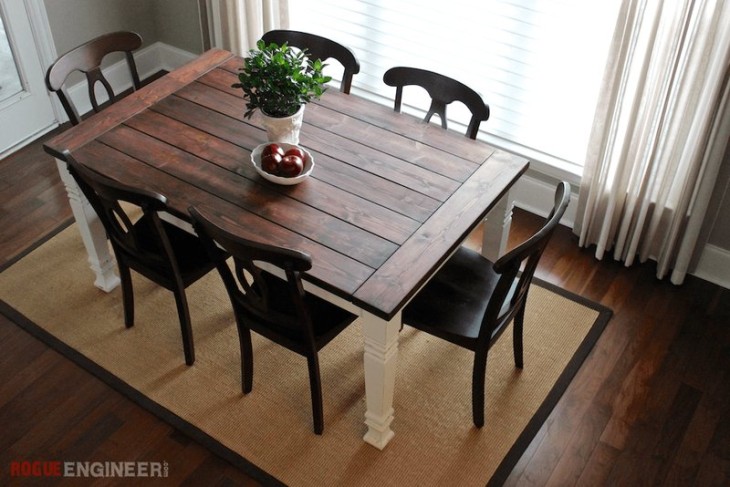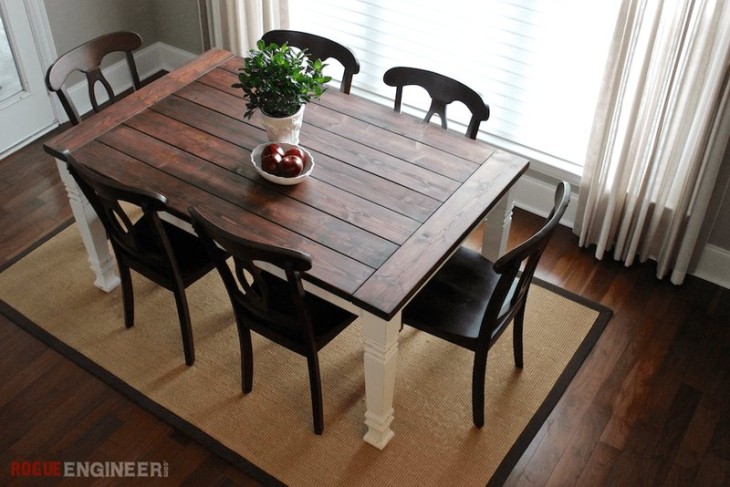 Room For All
If you need a large dining room table and a farmhouse style is what you want, these detailed plans are for you. Large enough to comfortable seat 10 hungry people, elegant enough to fit in with any decor.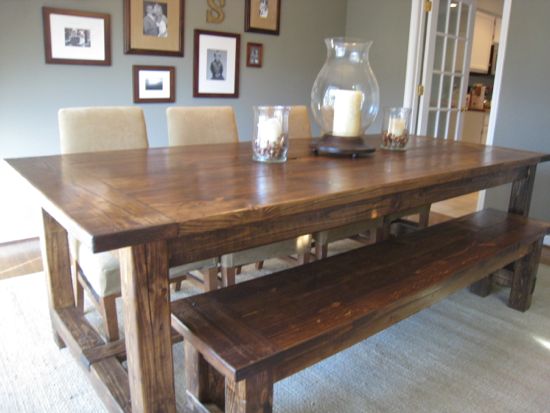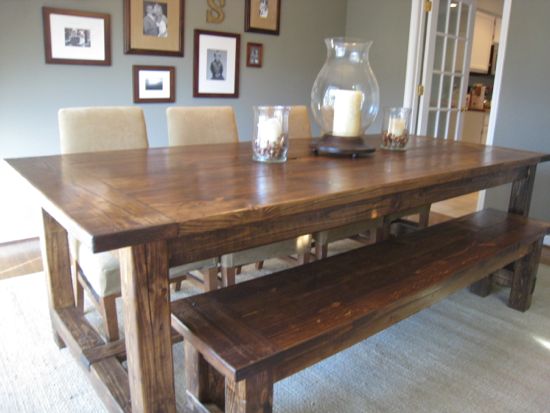 Under $100 Farmhouse Table
No need to spend big bucks for a big table, use these plans to build a farmhouse table for under $100.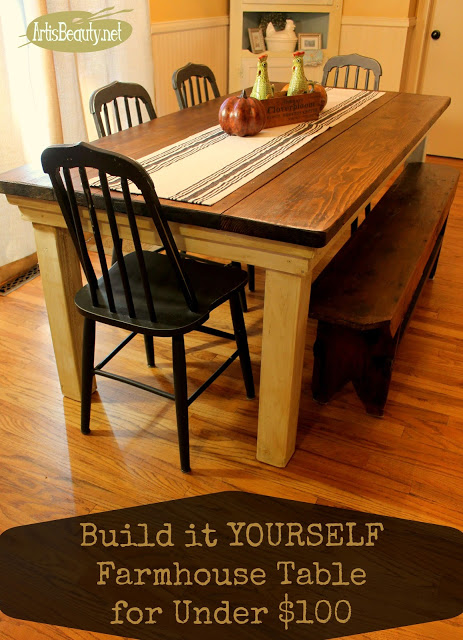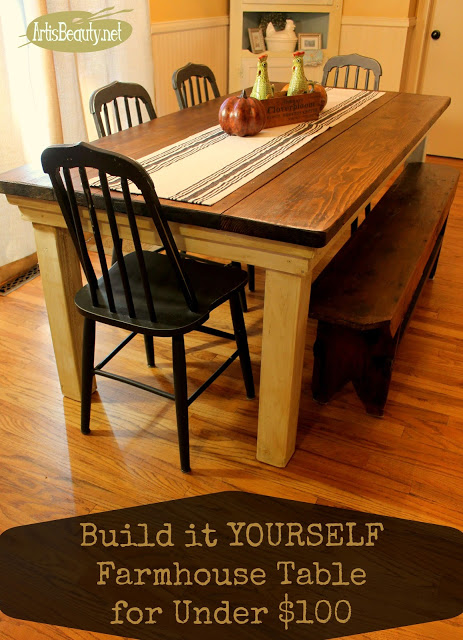 Farmhouse Table with Extensions
There are times when you need more surface space and extra seating around your dining table, like during the Holiday season. This design plan will show you how to build a farmhouse table with extensions so the extra space will be there when it's needed.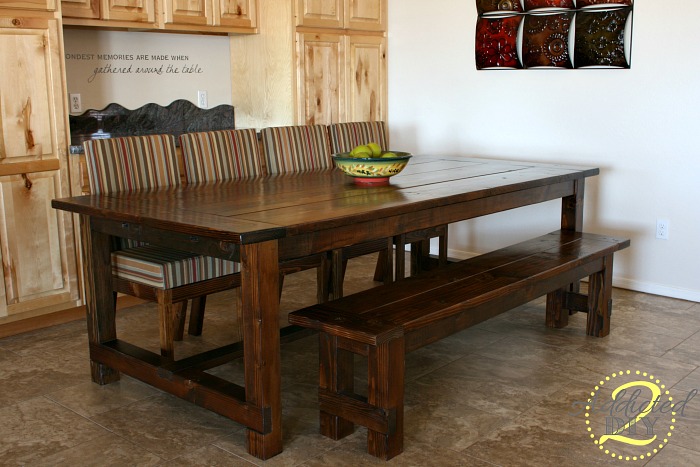 Large and Elegant
Even though this is a farmhouse style, this DIY dining table looks like it was plucked from the pages of a home interior magazine. Elegant seating for 10 around a table you can build yourself.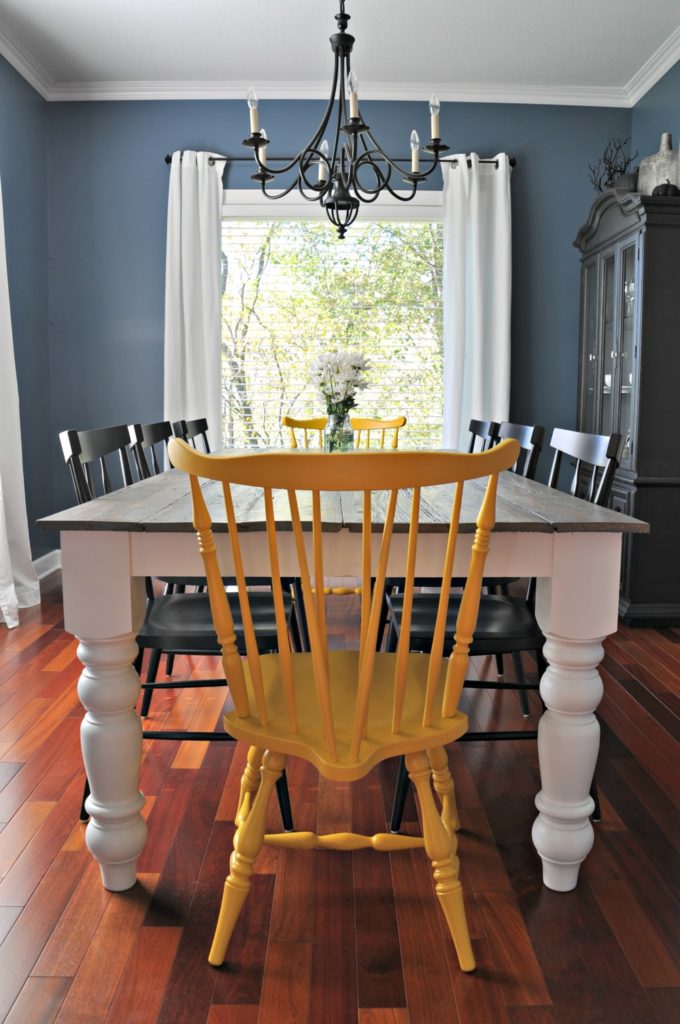 Old World Style
A peg here and a peg there give this DIY kitchen table an old world design flare. Easy to follow instructions will enable you to build this old world style farmhouse table.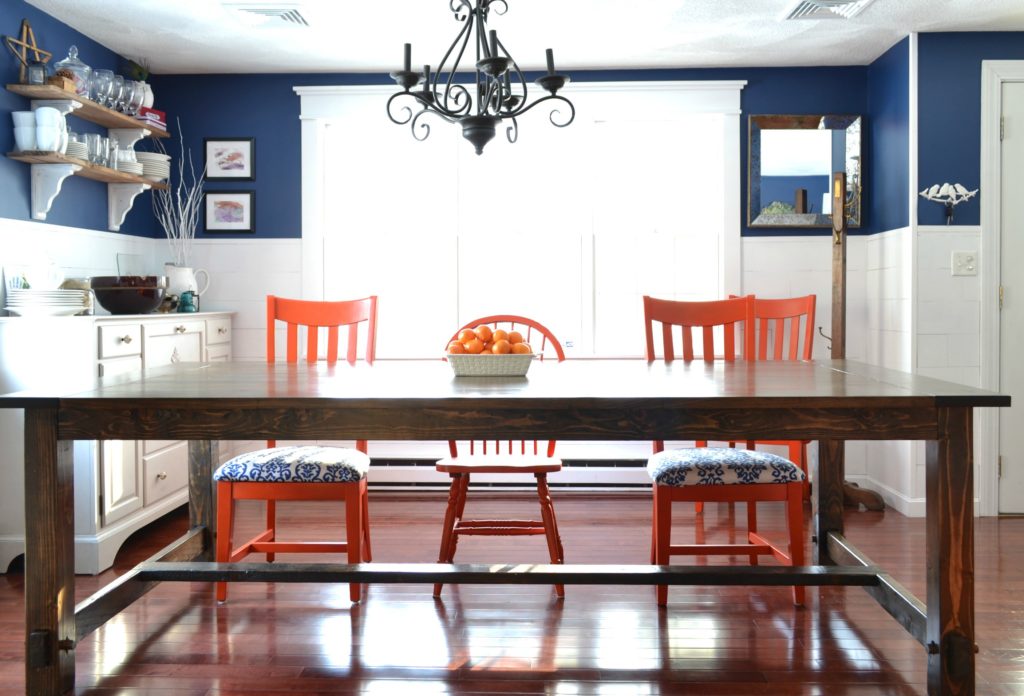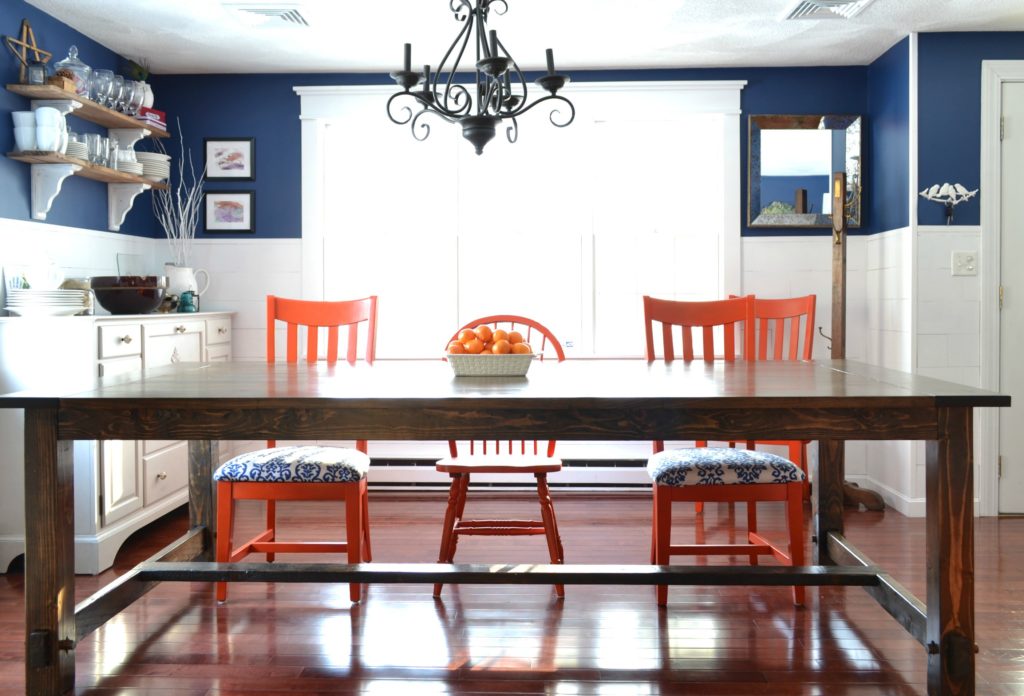 Inexpensive and Rustic
Here's another farmhouse table that can be built for under $100. Rustic, sturdy and easy to build with the detailed plans provided.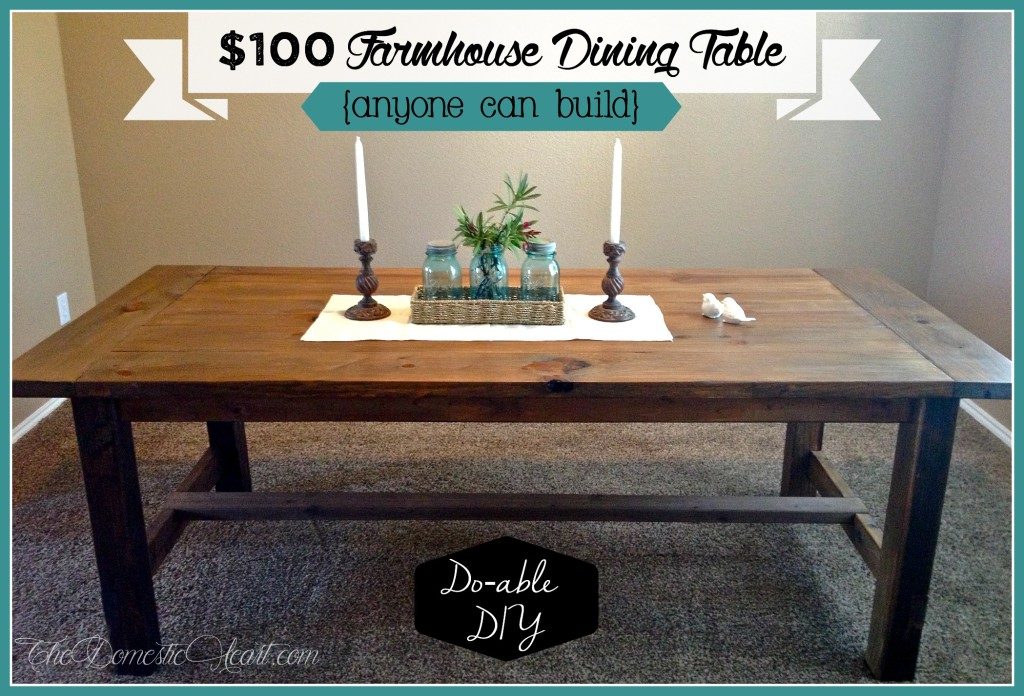 Extension Leaves
Use these detailed instructions for building your own farmhouse table with extension leaves so it can be made bigger whenever the need arises.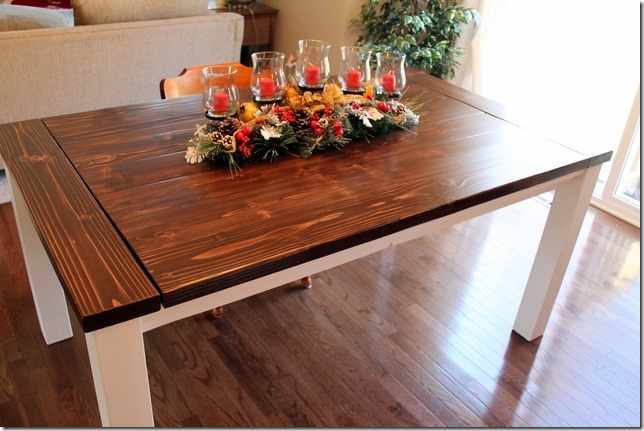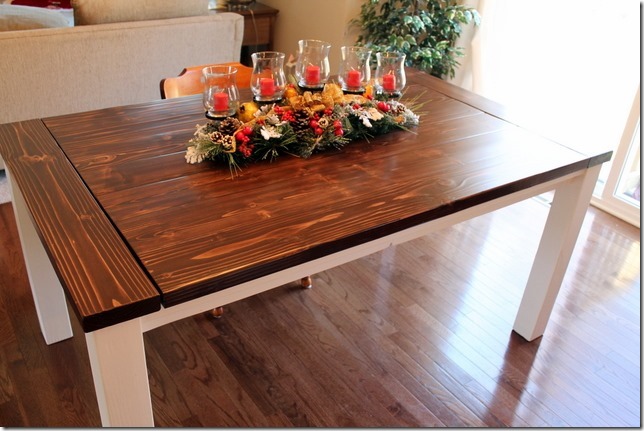 Weathered Farmhouse Table
Use these detailed plans to build a new farmhouse table that has a weathered look. The finished table will look like it's a century old and will comfortably seat eight dinner guests.