Fill your garden space with less costly and comfortable garden bench with these amazing and fabulous plans to craft your own furniture. This requires nothing but a few hours and some loud music so that you don't feel bored – have Fun! You may also like to see similar articles diy storage bench and window bench seat.
This is one of the widely practiced and liked outdoor bench plan; after all, the name and the concept sound really tempting. You do not need to have brand new chairs for this kind of bench, but make sure whatever you choose does not have cracks. With a nice printed fabric, seat foam and 2 chairs, you will be able to make a wood garden bench.
View the plan at This Old House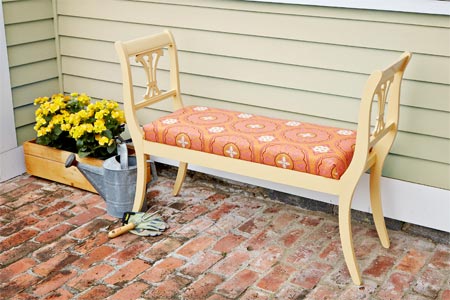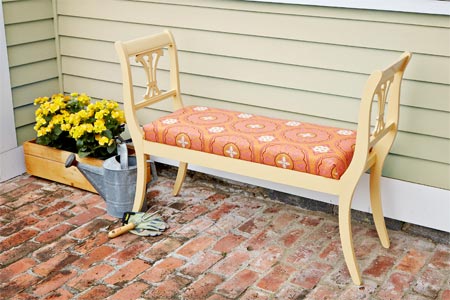 This type of planter bench can be added to the corridors to enhance its appeal; you have to make sure that you have a whole day for this fun activity, since you require doing some major interesting tasks. The composition of the plan is done in such a way that sides have enough space to be decorated with flowers or plants, as per your choice.
View the plan on My Daily Randomness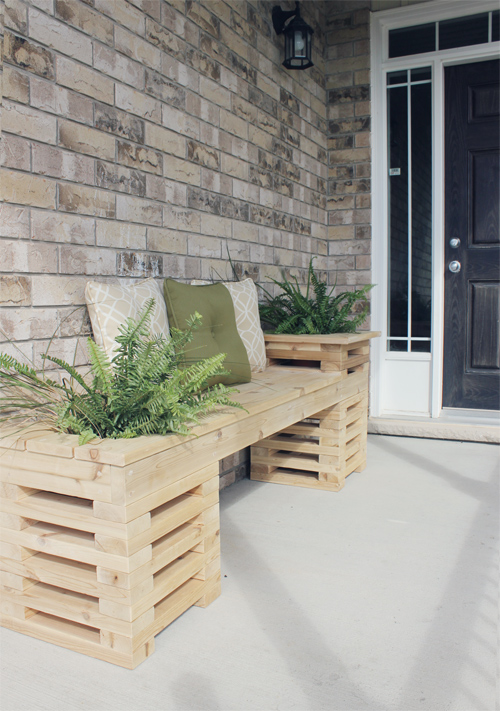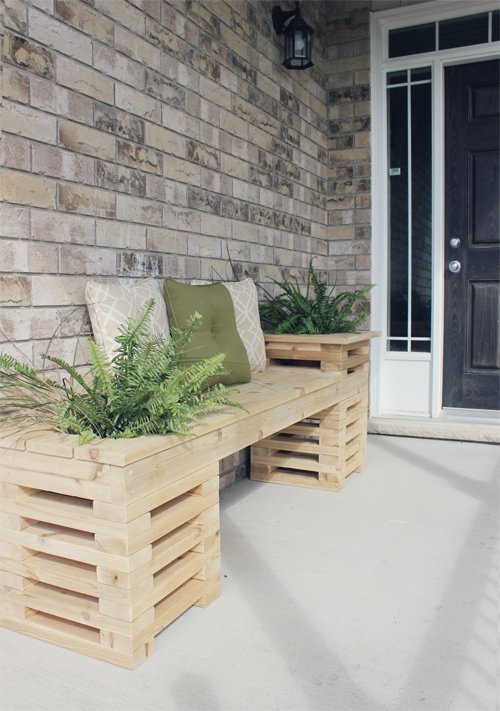 In order to achieve a gorgeous looking garden bench, you need to first look for a proper space area in the garden or backyard area. By placing the wood in crib style, you can construct a fine garden bench; if you have some extra time, you can add a crib design planter to compliment the seating area.
Get the bench plan from Lowes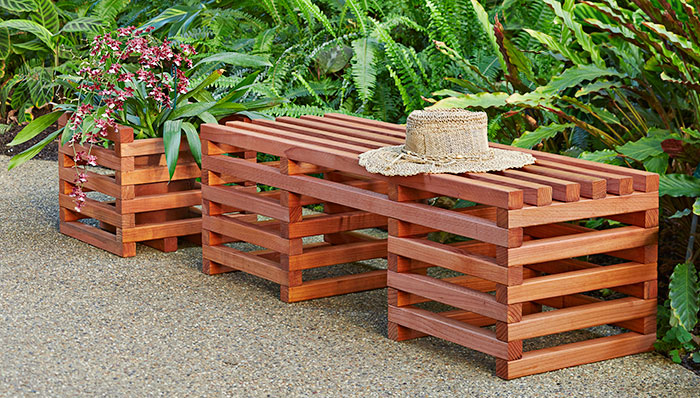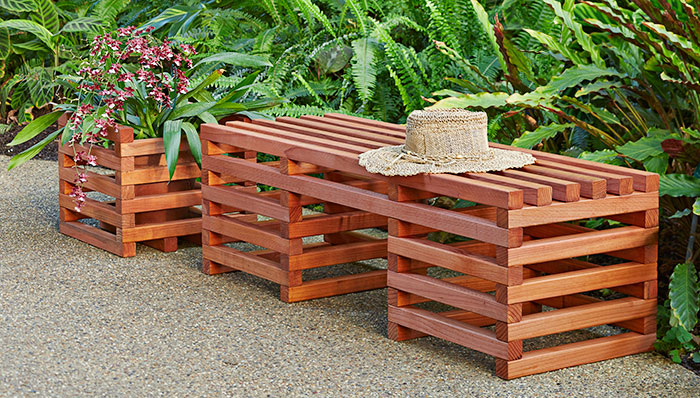 Does it sound weird that you can build and have your own tree bench? Well, you can certainly achieve this milestone and have a good space or family to enjoy fine weather during cold nights and rainy season. All you need is a thick pine tree in your garden and bits of efforts to gain what you want.
Get the building instruction at This Old House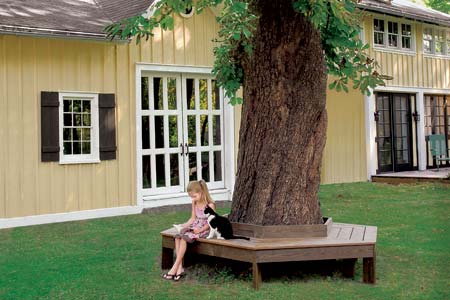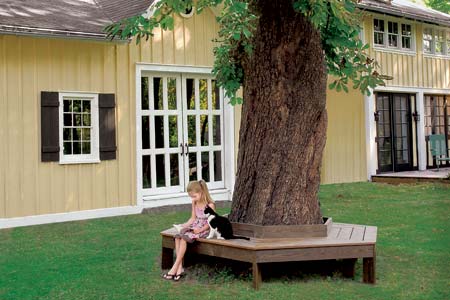 This is a very inexpensive park bench plan and remains popular choice for those who are into DIY garden furniture expedition. Within a day, by spending just $20 you will be done with a comfortable and easy to handle garden bench. You can color it the way you want, so that it looks compatible with overall garden setting.
See this diy project at Family Handyman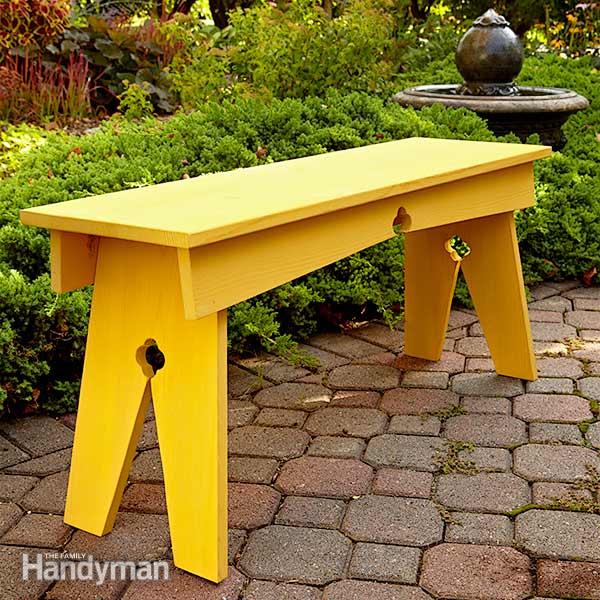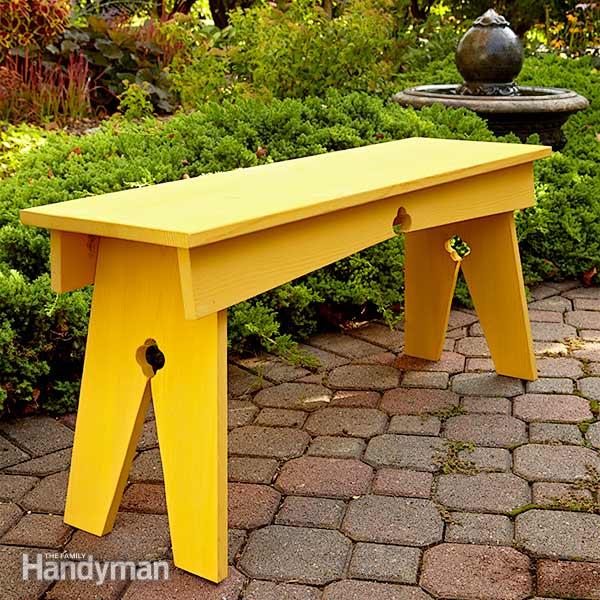 All it requires is one smart move; you need fine wood, some hardware and a detail garden bench plan to build this rustic style bench. With application of oil-based polyurethane and oil paint, you can give this simply creation a look to die for. This is ideal to be used as garden bench seats or you can also place them in your car parking.
Get diy instructions at DIY Network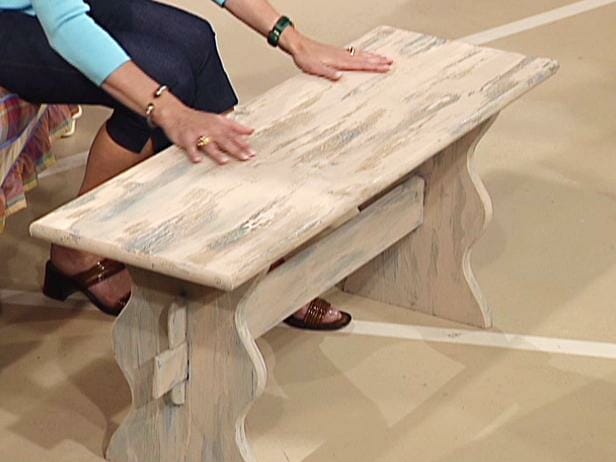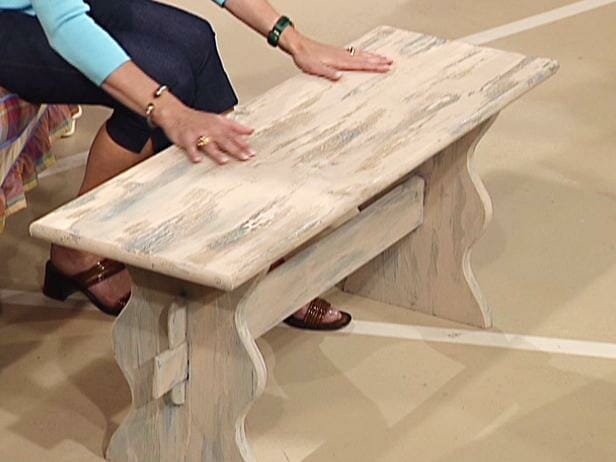 As the name suggests, this is garden storage bench plan and facilitates you with proper storage of your belongings. You can either keep stuff that you use while spending time in the garden, or anything important.
See how how to made this one at au.lifestyle.yahoo.com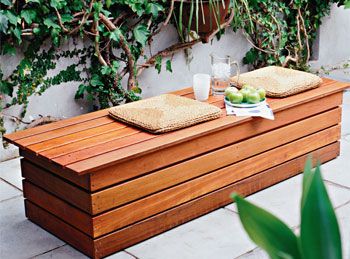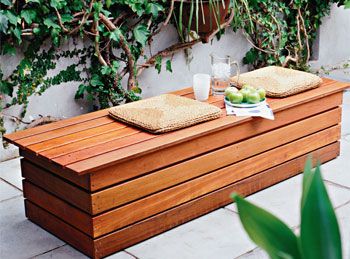 Having a cedar crafted bench, framed in arbor and placed in the garden would be such a lovely idea. You can do it yourself, without spending much money and time. This type of bench plan would be an eye catching symbol for your garden area.
See the detail plan at This Old House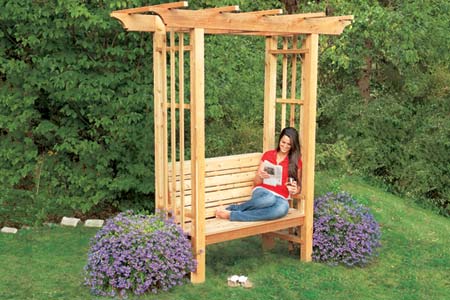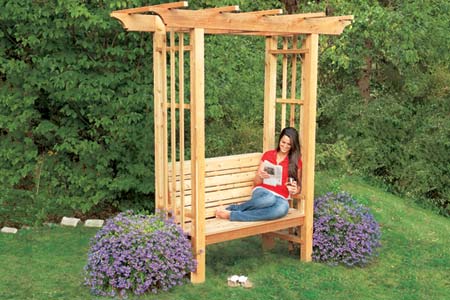 You can use either recycled or brand new lumber to construct a simple garden bench like discussed here. It won't occupy much space, but it has enough space to accommodate up to 2 people. Don't forget to color it, if you want it to look appealing.
See the instructions at Instructables.com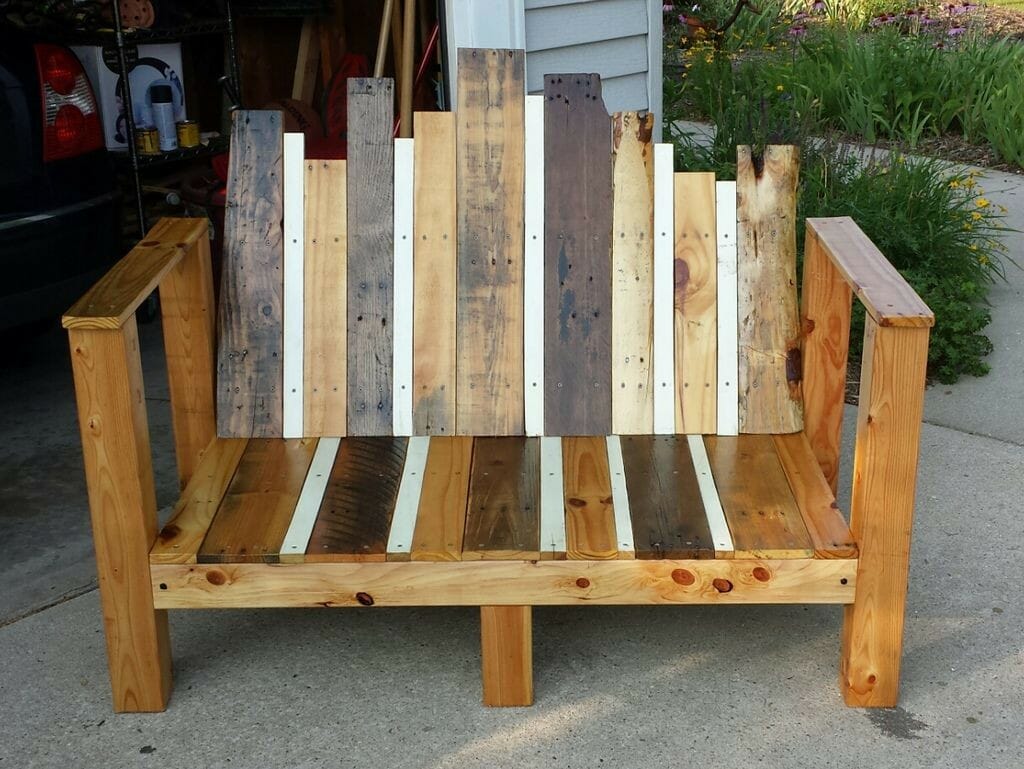 If winters are around the corner and you like partying with friends, you must definitely work on this idea. What if you don't have a fire pit in your backyard, you can always go for bonfire ideas. Well, around the fire pit, you can arrange wooden seating's in curve and enjoy sitting there in winters while enjoying your hot beverages.
Tutorial : A beautiful Mess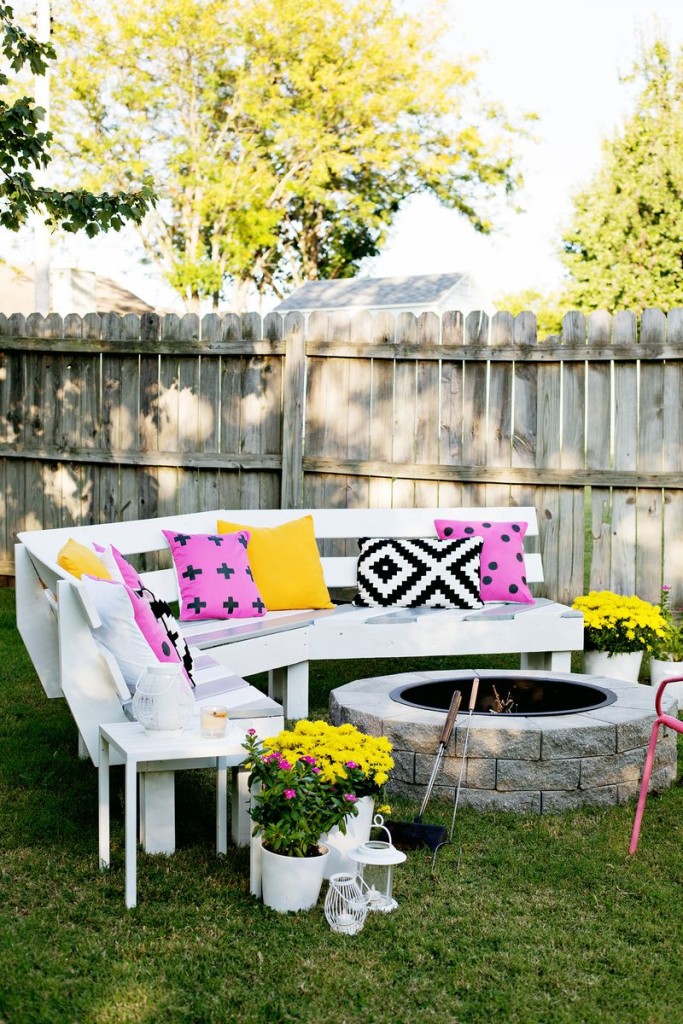 Many ask how to make a garden bench without putting in much effort. If this is your desire then this idea would work fine for you. By simply utilizing a few hours and spending money on buying the wood for making the bench, you would be able to achieve your goal without any hassle.
Tutorial: Build Easy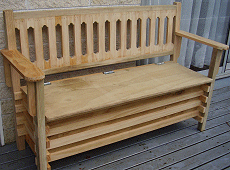 If you have some spare garden space and you feel like filling it up with a cheap bench, than you must work on this idea this weekend. Simple looking but comfortable, you can make a timber bench is just a few hours with no technical expertise.
See the tutorial at Instructables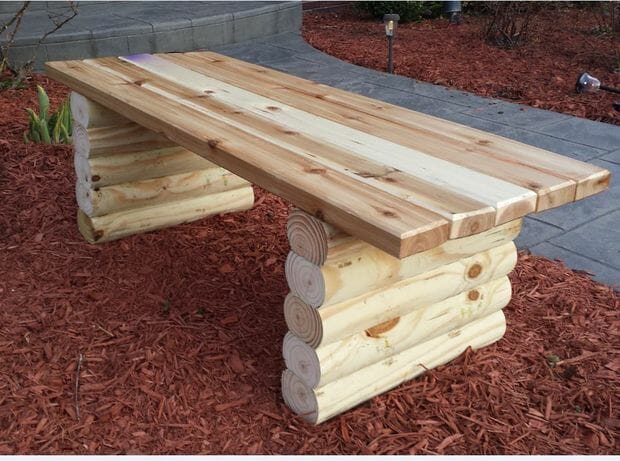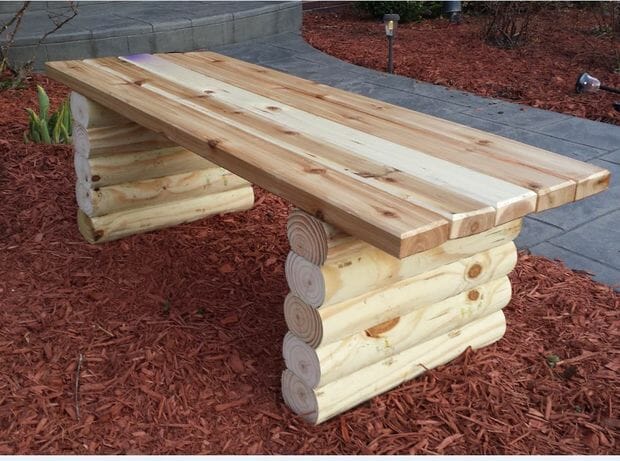 If you have kids in the house or you generally fall from colorful things, you need to work on this simple garden bench plan and increase the appeal of your small garden space. It can be build against the wall easily.
View the plan at Aristocrafty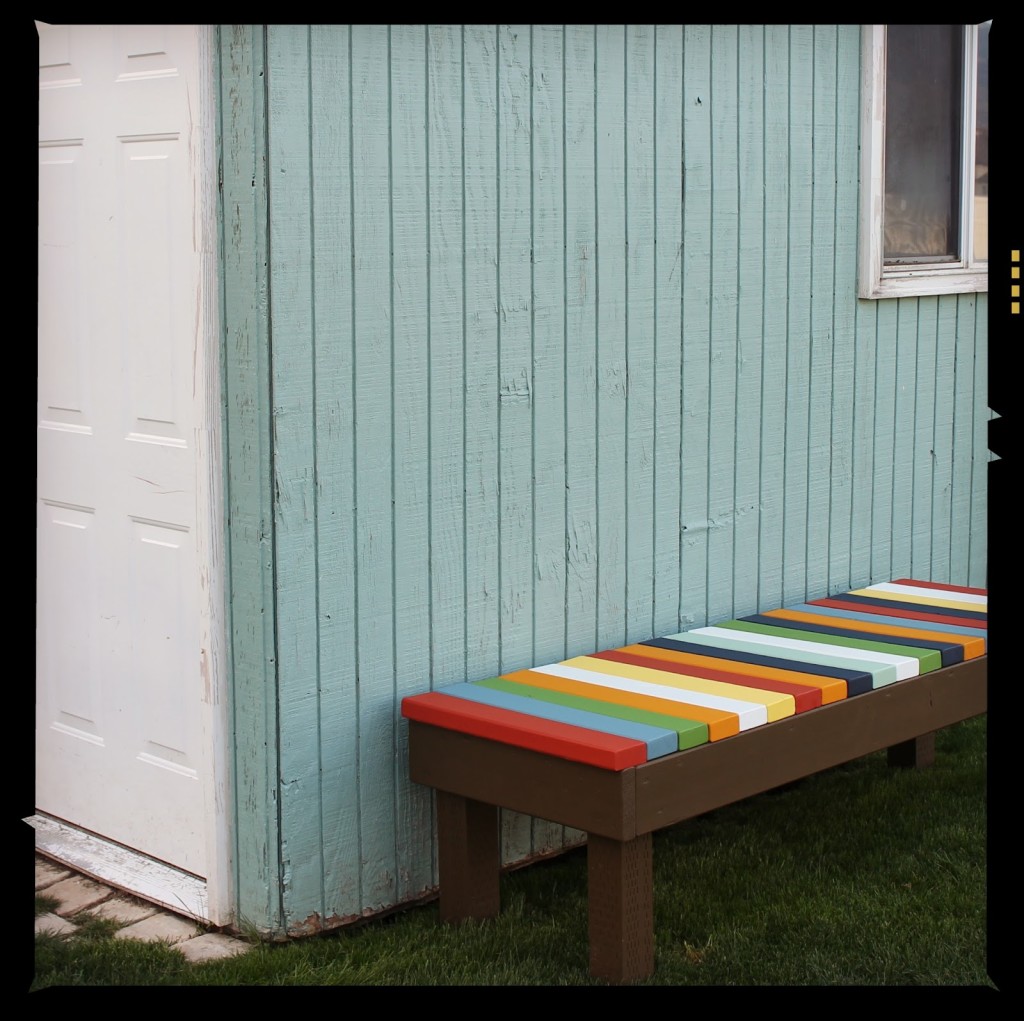 This will hook up many eyes in your garden space because this is one of the creative plan to filling up the garden space. This project requires some expertise so you may end up seeking professional help, but first ask your friends and peer circle if they can help.
Tutorial : Woodsmith.com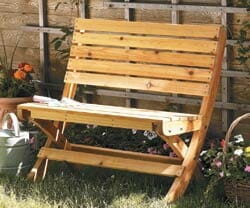 Well the interesting part about this garden bench plan is that you can use it either ways, as a wooden bench or a table for serving wood. It requires simplest assembling of the wooden planks without almost on cost on its making.
Get the details at Picnic Table Plan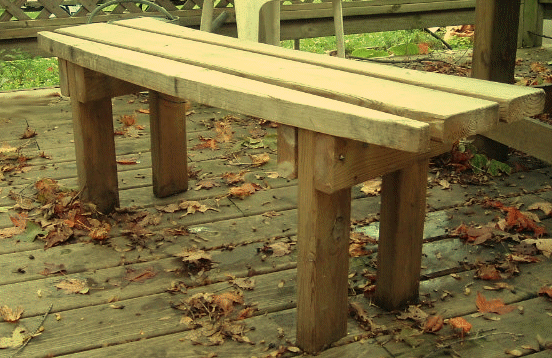 If you don't feel like investing too much in having a simple bench for your terrace garden, than build it yourself, yes, you can do it by making simple wooden bench by lumber or cedar whatever suits you. If you want to decorate the bench, you can do it by adding some pseudo flowers or plants around it.
Get the instructions on : Engineer Your Space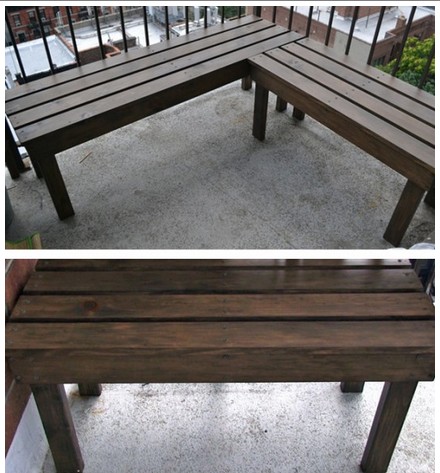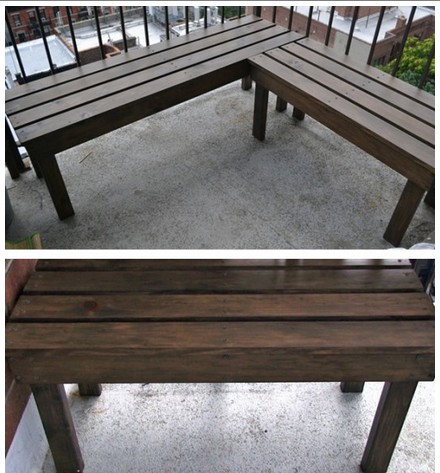 Just get yourself a bunch of pine and untreated lumber so that you can get the finest, dark brown wooden garden bench. Oh yes, you can use it as a table too during a garden barbecue with friends.
Tutorial : Rogueengineer.com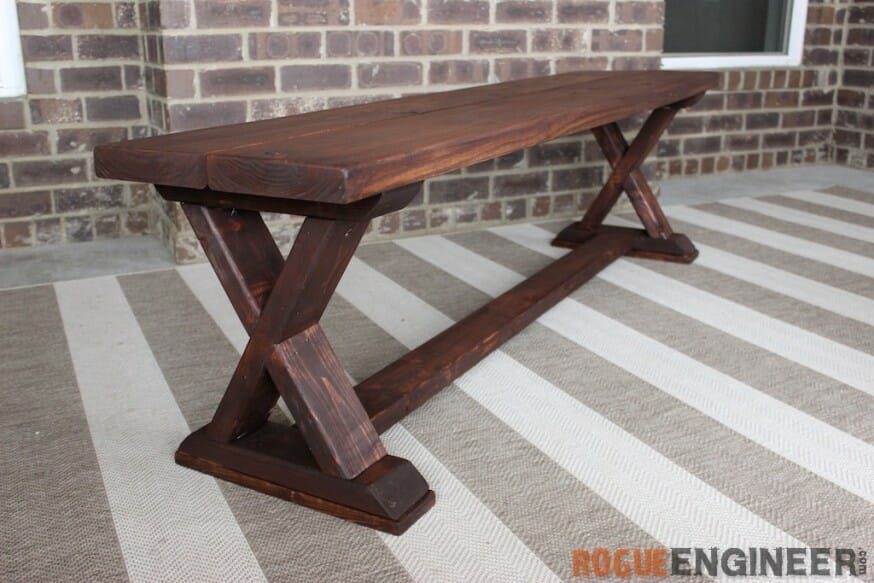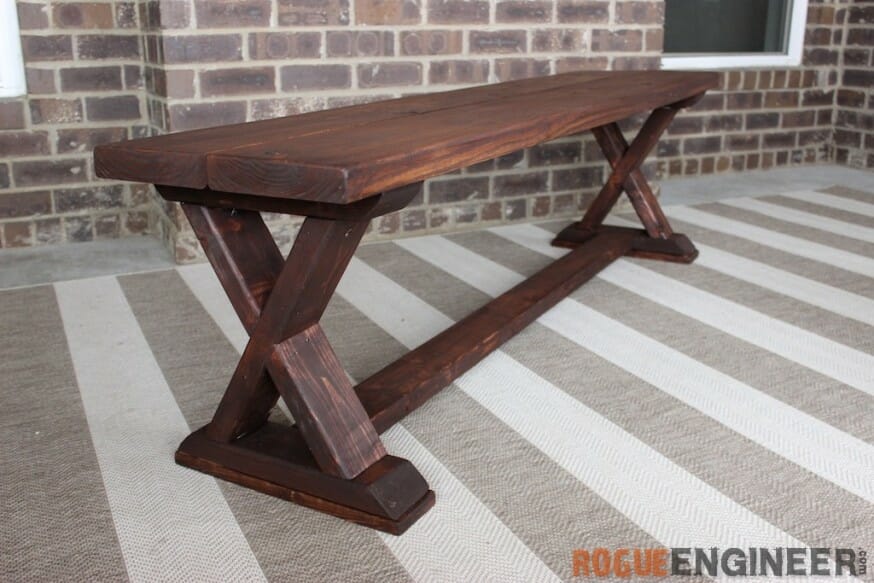 If you have space in your house, which can be utilized by placing some useful furniture then don't let it go waste. You don't have to spend money in occupying furniture but you can come up with a plan of your own. Use lumber to make a small cupboard with a proper box like handle. After keeping the extra stuff inside, you can cover it with colorful sheet and use as bench or seat.
See the details at Engineer Your Space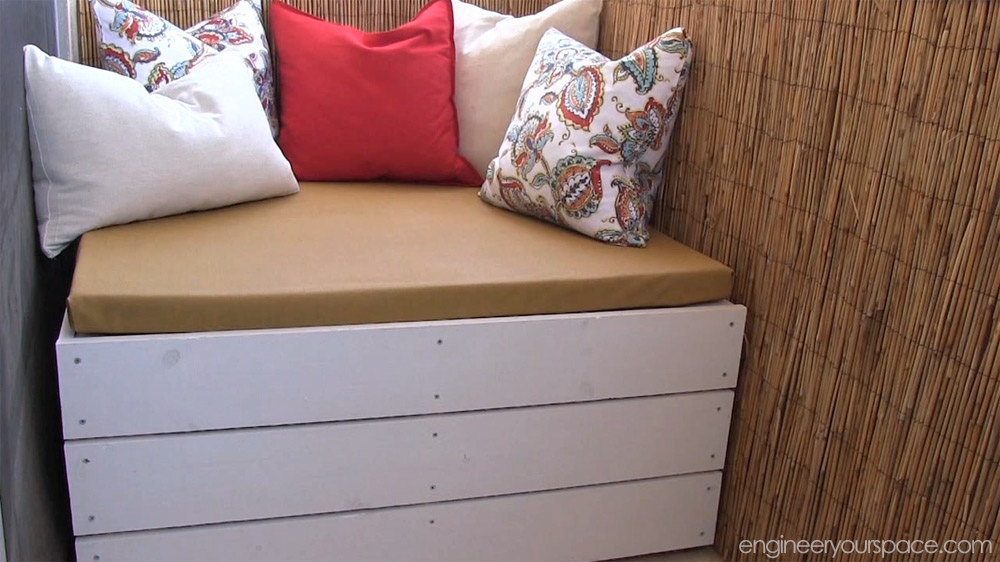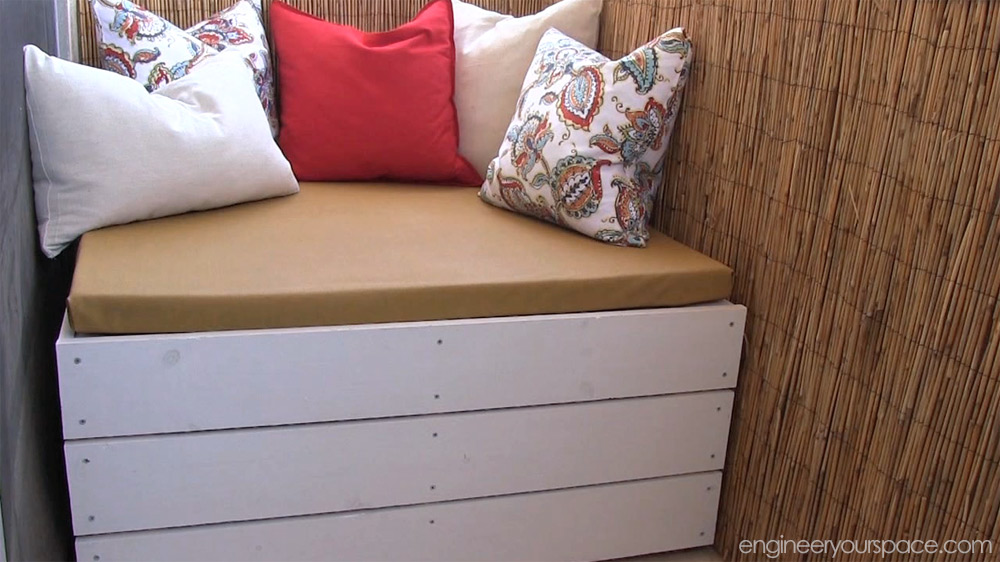 Keeping the structure of chair in mind, you can build this type of bench with the help of following plan for your garden space. This would be ideal for accommodating up to 5 people easily.
Get the instructions at The Design Confidential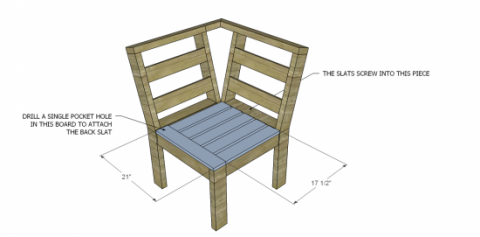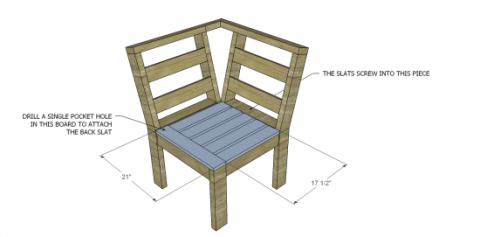 By using bricks to make the bench handles and using slate to make the top, this kind of simple bench plan can be finished in just an hour. It requires nothing but some psychical efforts since lifting is involved.
Tutorial: Apartment80.com