A DIY deck can do so much for your home and family. Building a deck onto your home will increase the usable living space your home has and provide you with an outdoor retreat for relaxing or grilling. A DIY deck will also increase the value of the home. Deck building is not difficult when you have a good set of plans and any of these 15 DIY free deck plans can get you started on building your own outdoor retreat this weekend.
Floating Deck
This DIY deck seems to floating on air with all the support hidden underneath. Great design to compliment a clean-line, modern home design or when you want an un-obstructed view.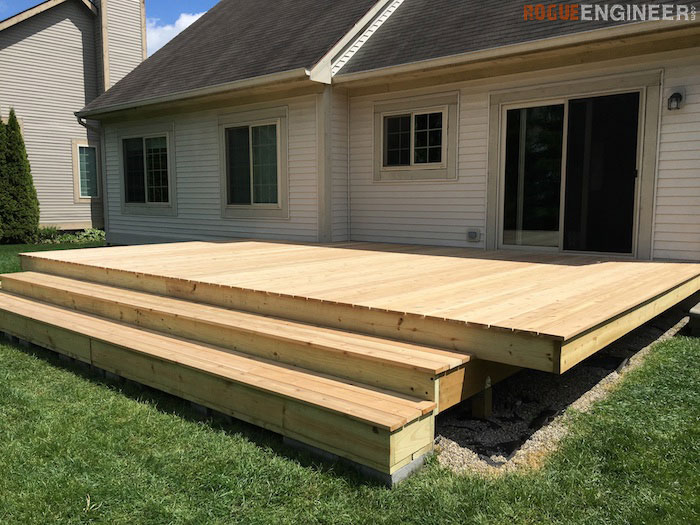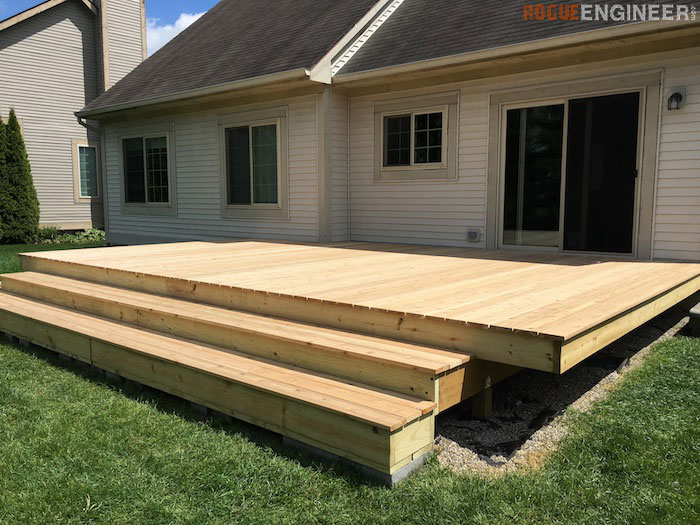 Octagon Deck
Nothing boring or ordinary about this octagon deck! Free, easy to follow plans will enable you to build one just like the picture.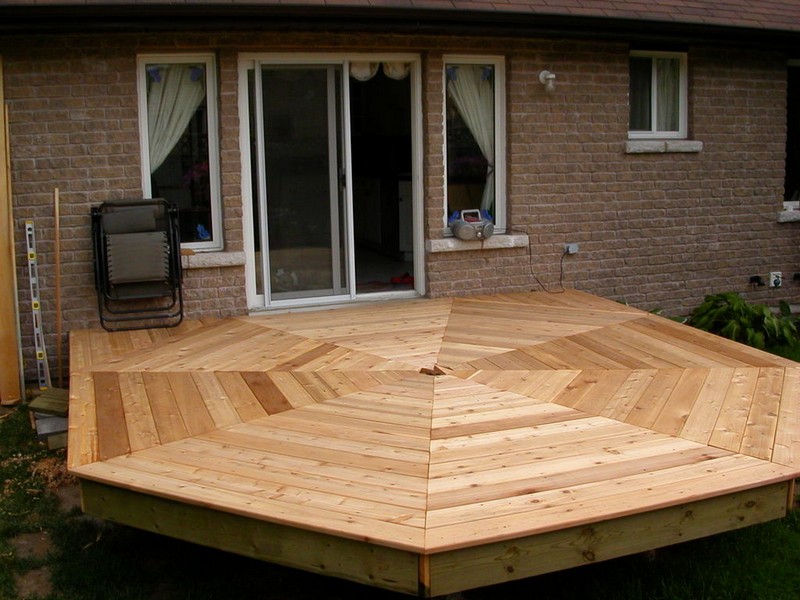 Ground Level Deck
These deck building plans will inspire you and show you how to build at ground level, in more than one location, so your one backyard seems to morph into several usable and attractive spaces.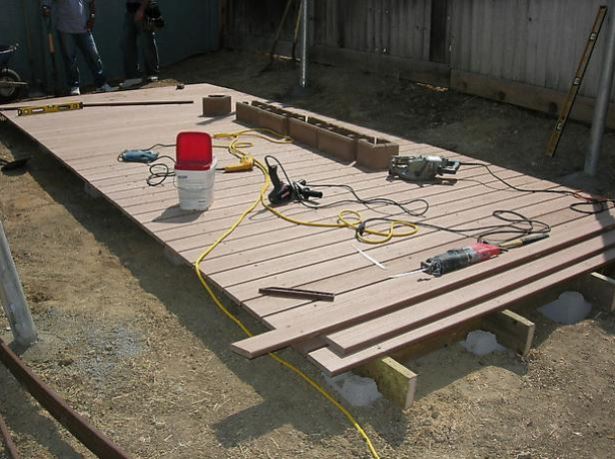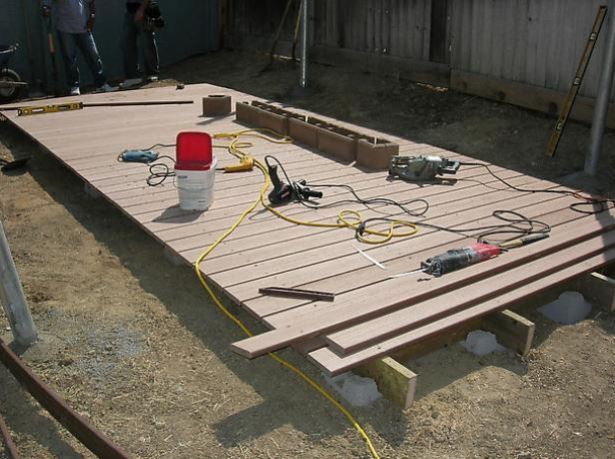 Stand Alone Deck
These very simple deck plans will enable you to build a stand alone deck that can be placed anywhere in the yard to create an outdoor retreat. Add a couple chairs, small table and candles and set the mood for relaxation.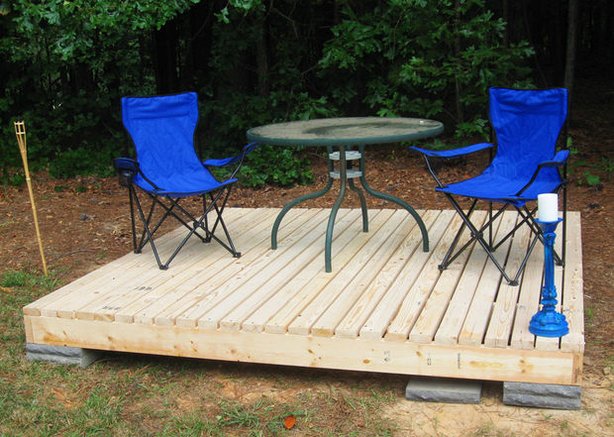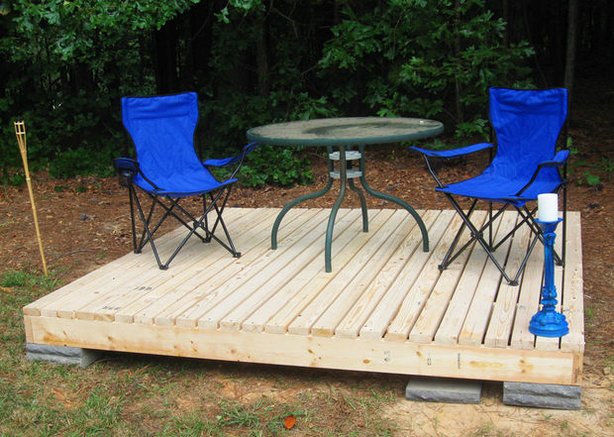 Platform Deck
In just one weekend you can build this attractive and functional platform deck. Use these free plans to customize the platform to desired size and wood finish.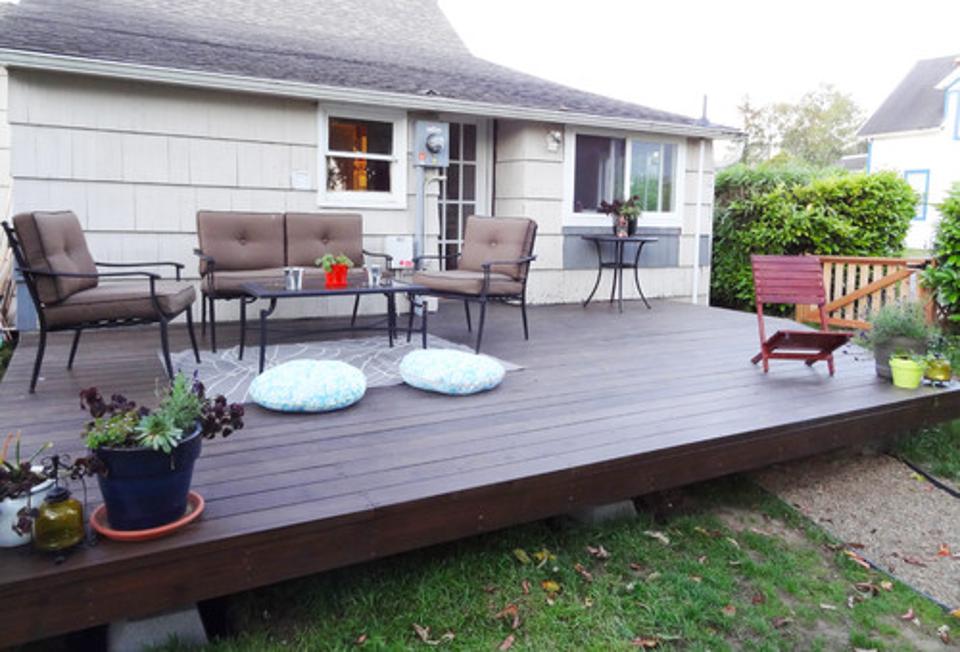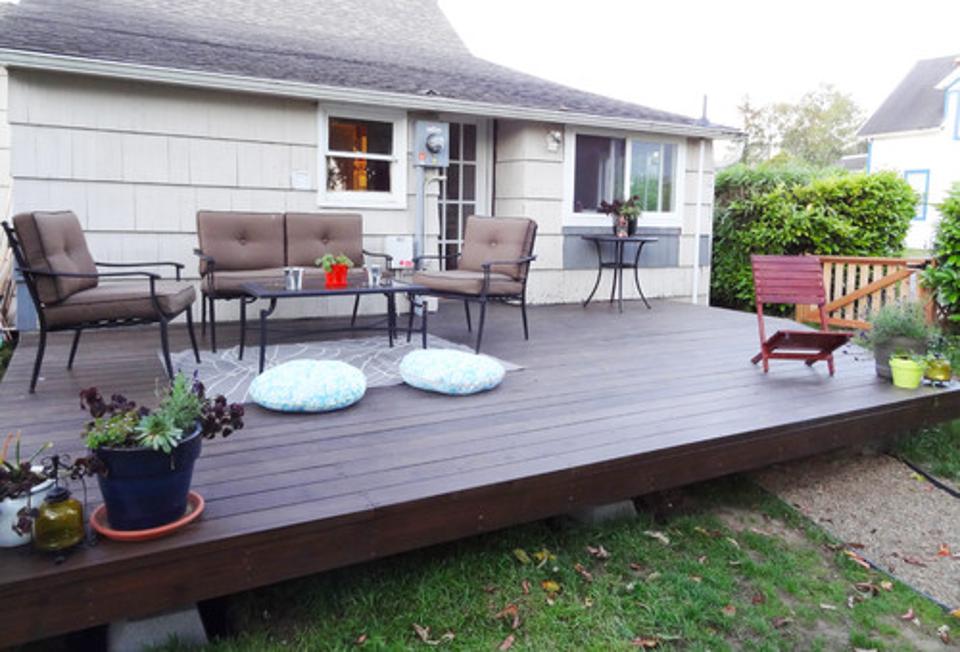 Island Deck
Easy to build and maintenance-free, you will enjoy this island deck for many years to come. These step-by-step instructions will walk you through the DIY build so you can build and enjoy an outdoor retreat in just one weekend.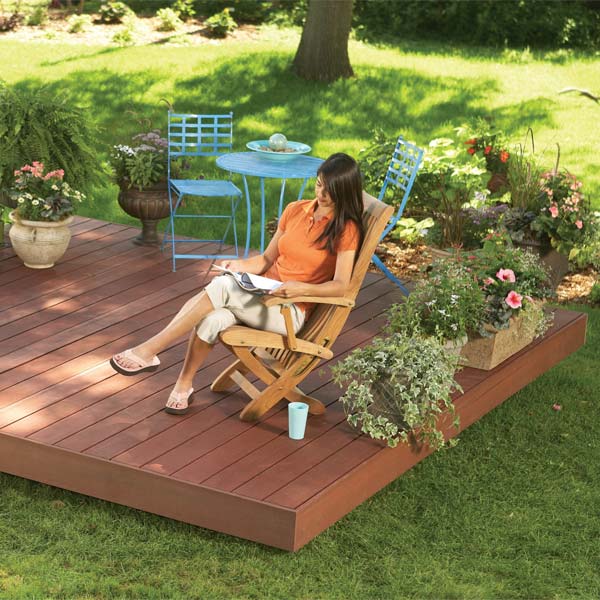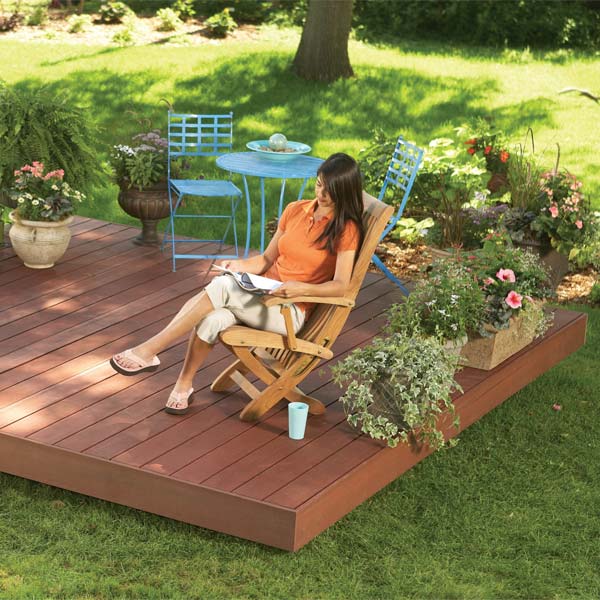 Wooden Pallet Deck
A few wooden pallets can be transformed into an extended patio deck with these free plans. Make your backyard retreat larger and more attractive on the cheap with these plans and wooden pallets.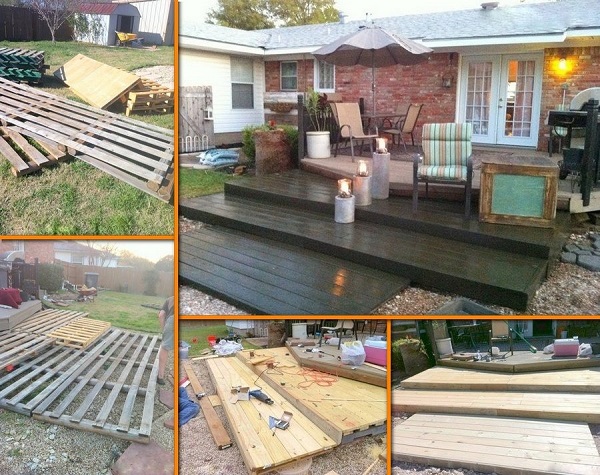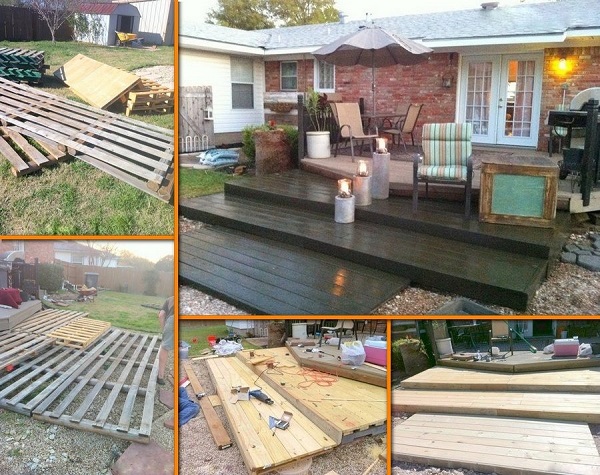 Clean Line Platform Deck
Inches off the ground with no visible support, no steps and no railing, this platform deck is not old school style. Clean line and modern, this platform deck can be built in just one weekend.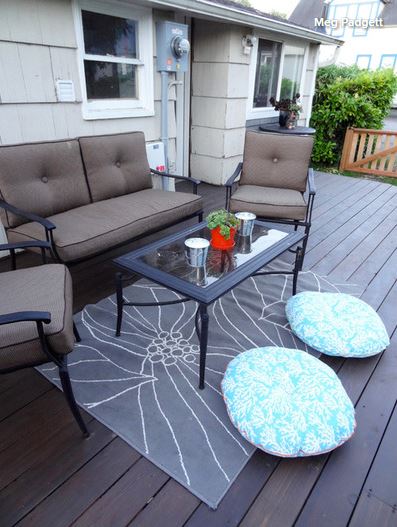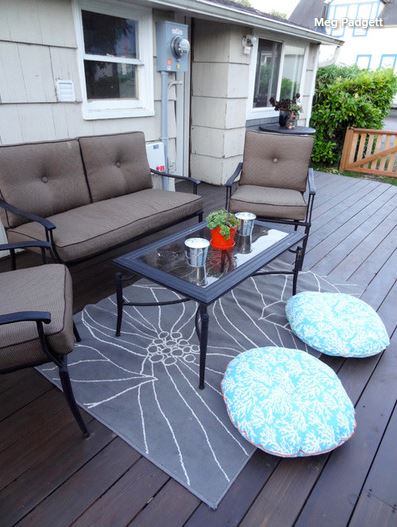 Patio Deck
Extend your living space by using these plans to build a patio deck. Perfect DIY deck to build just outside large sliding glass doors, this ground level deck style makes indoor-outdoor living work seamlessly.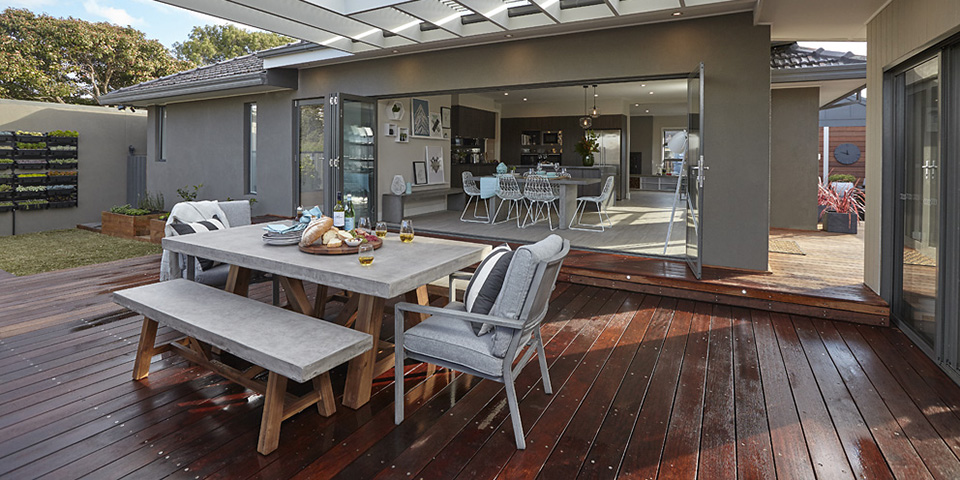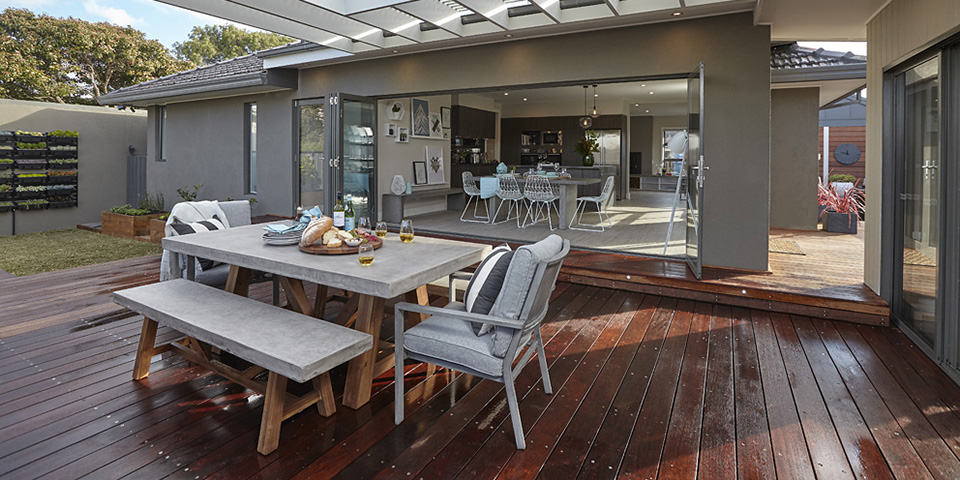 Elevated Deck Plans
Build an outdoor retreat that gives you a bird's eye view of the backyard. Use these plans to create an elevated deck that allows you to survey the surroundings while enjoying a cup of coffee or glass of wine.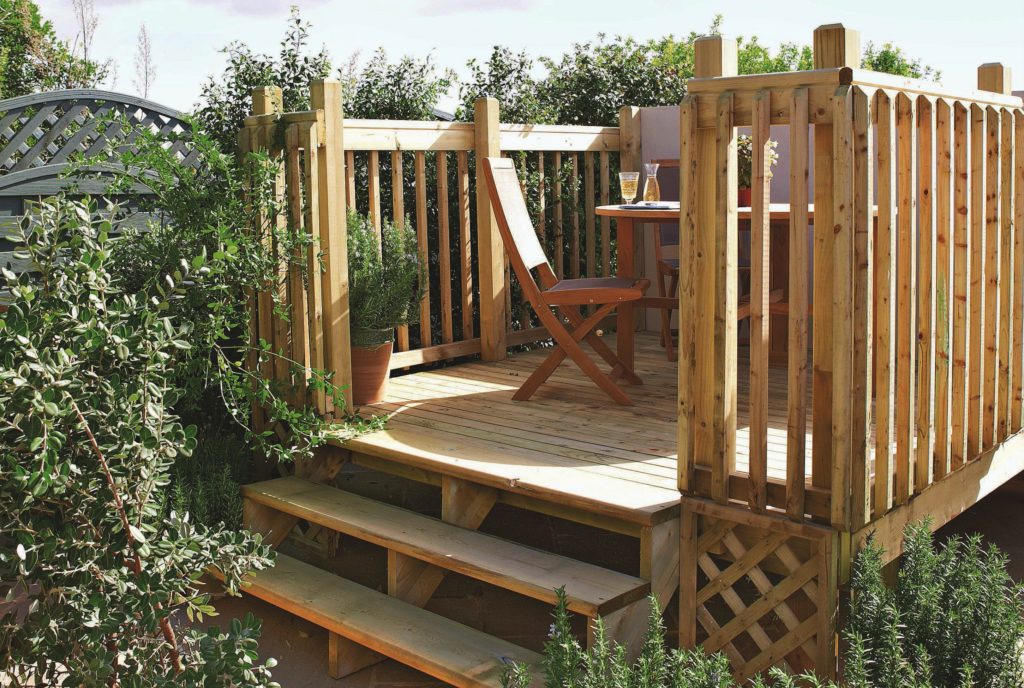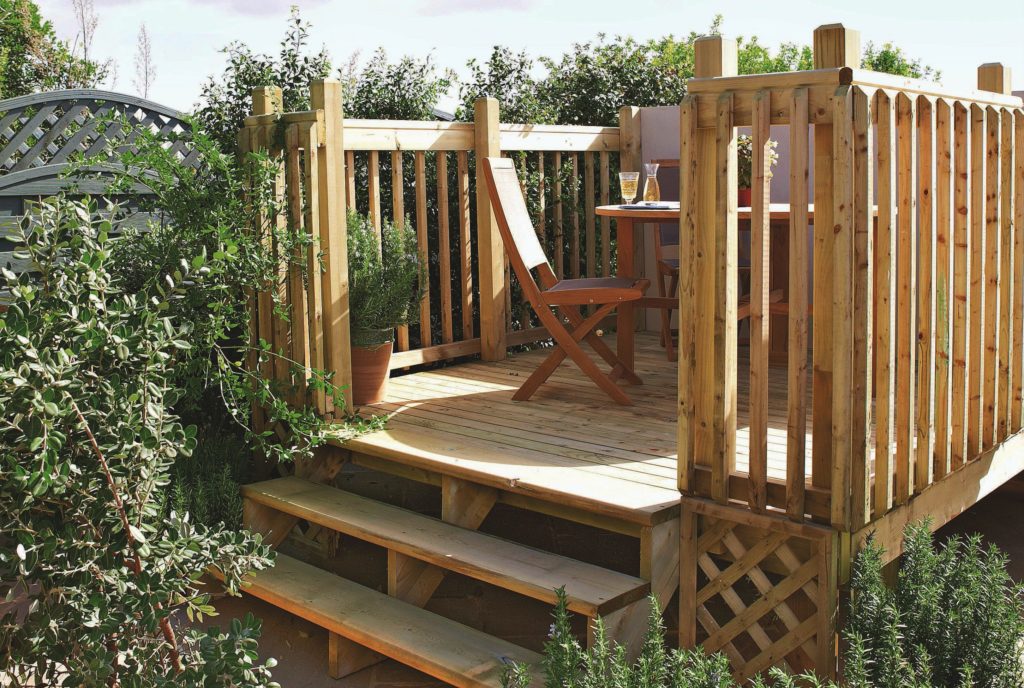 Pool Deck
Use these free deck plans to build an attractive and safe space around your above ground pool for lounging and walking.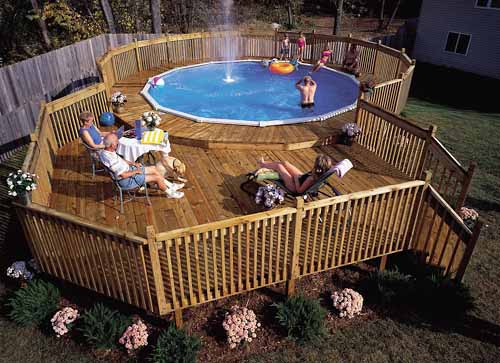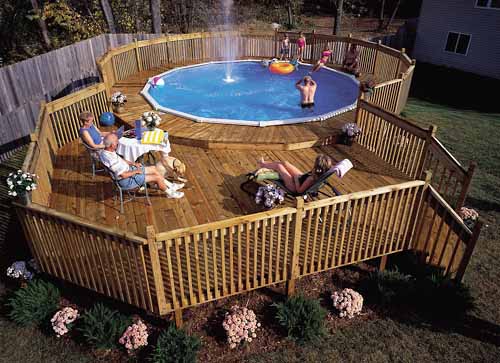 Wood Pallet Deck
Recycle wood pallets into this spacious, free-standing backyard deck. Add a table and chairs on the DIY deck and surround the perimeter with calming garden flowers and trinkets to create a unique outdoor retreat.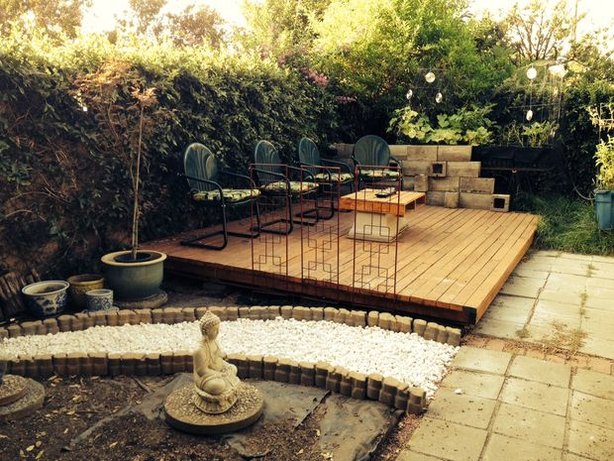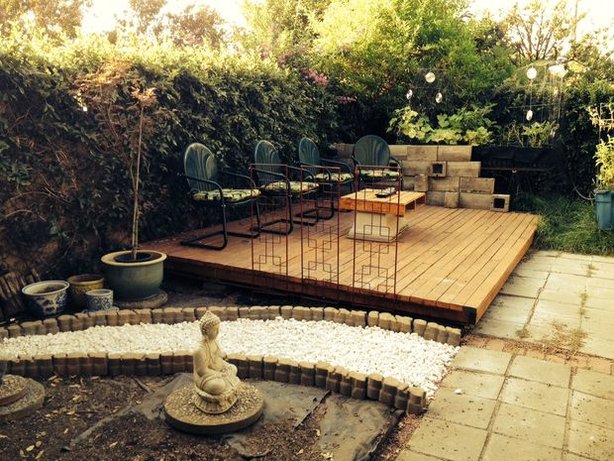 Multi-Sided Deck
Don't build an ordinary square or rectangular deck, design and build a one-of-a-kind multi-sided deck with these free plans. Plans for building steps and railing included.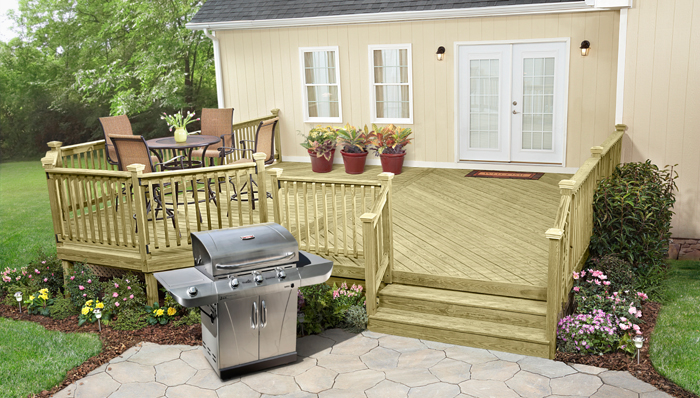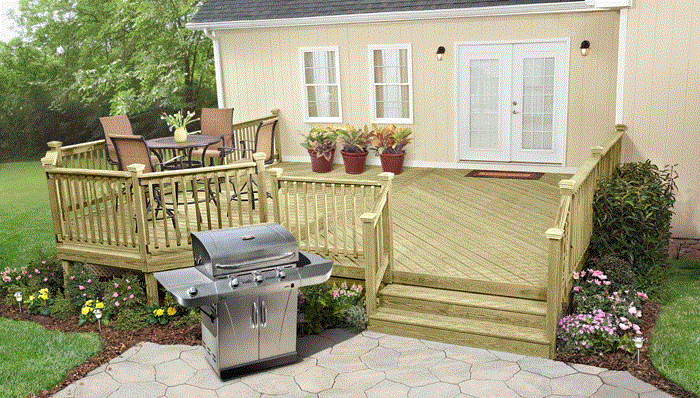 Raised Deck on Uneven Ground
Not all ground is level, but you can still build a great outdoor retreat with these plans. Learn how to build a DIY deck on uneven ground for minimal expense.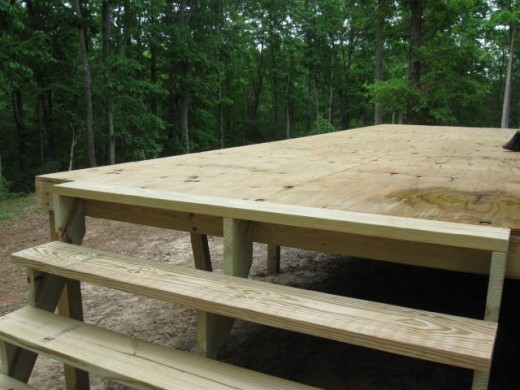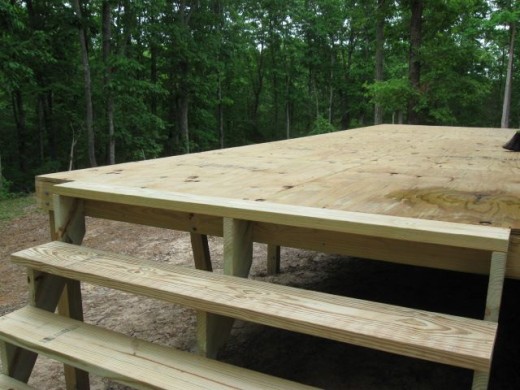 Simple Deck
When less is more, use these simple deck plans to build a functional deck that will provide an outdoor space to begin and end your day.