Whether you're building a new fence or upgrading an existing fence, a DIY fence gate is essential for entering and exiting your yard. Building your own fence gate is easier than you think, and you can save money on buying a gate from home improvement stores. There are some fence gate plans that allow you to build a gate for as little as $20.
The wide variety of DIY fence gate plans makes it easier to build a gate that fits your fence. You can build the gate from leftover, repurposed or new wooden pieces, and you're going to include hardware such as a handle or lock. If you're looking for a weekend project, check out the following wooden gate plans we have found for you.
You may also like to see our other articles: garden fence ideas, garden decor ideas, diy garden art and garden path & walkways ideas.
1. Simple DIY Fence Gate
With these plans we are sharing with you, you're learning how to build a wooden gate like this one by build-basic that is simple and affordable. Depending on the size of your gate, you may only spend $20 and one hour on this project. The finished product looks like a picket fence gate, and you have the option of staining or painting it to match the rest of your fence.

2. DIY Fence and Gate
We can call this Combo Fence and gate plan as you're not only building a fence gate with these plans by familyhandyman, but you're also building the fence itself. The structure is built with materials such as wooden boards, rails and pickets, which you can paint white for a "home sweet home" vibe. It's going to take a bit of time and work to build your fence and gate, but it's a great DIY project if you enjoy working with your hands.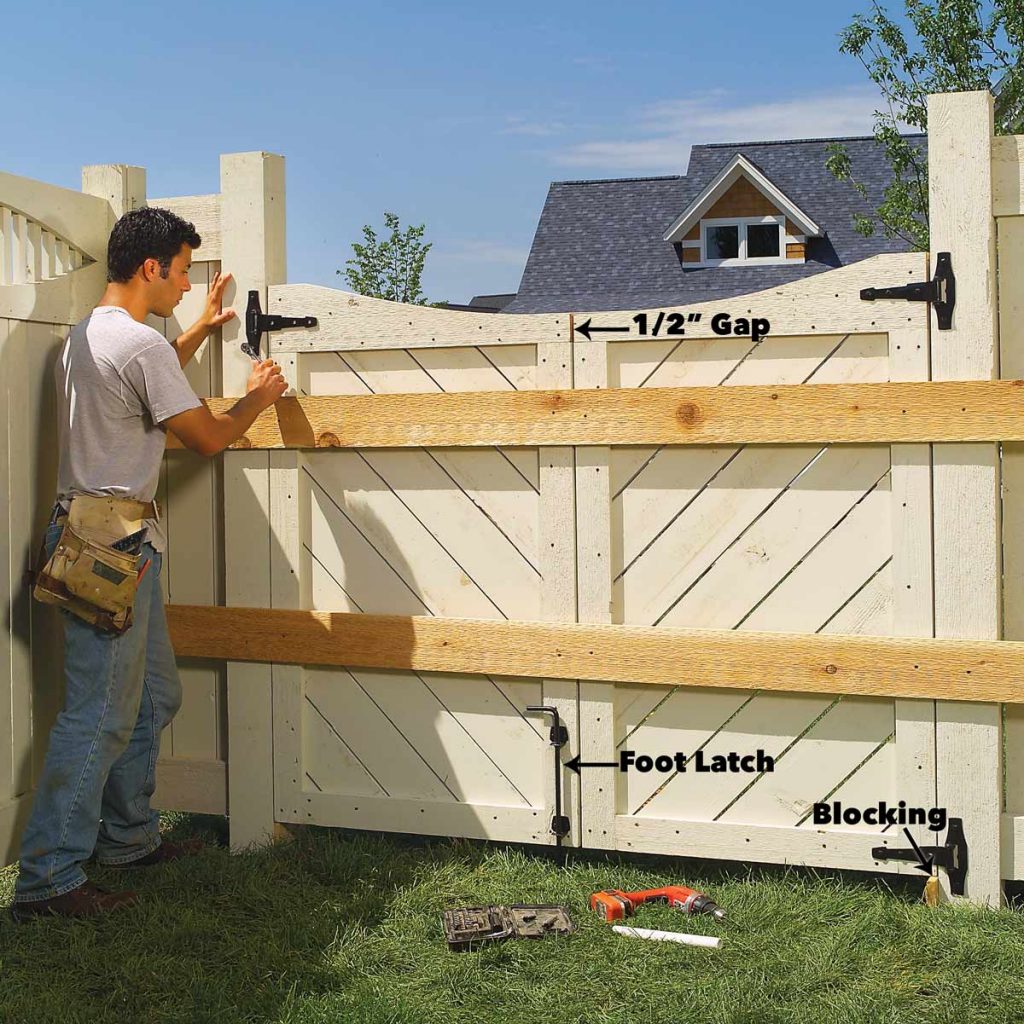 3. Quick DIY Fence Gate
How would you like to learn how to build a wooden gate in 30 minutes like this one by makezine? That's exactly what you're doing with these wooden gate plans. Made of timber pickets, you're only building a legged and braced gate, so it's a very simple project. This is perfect if you don't have a lot of time to build a fence gate, or if you're only looking to build a simple gate for your fence.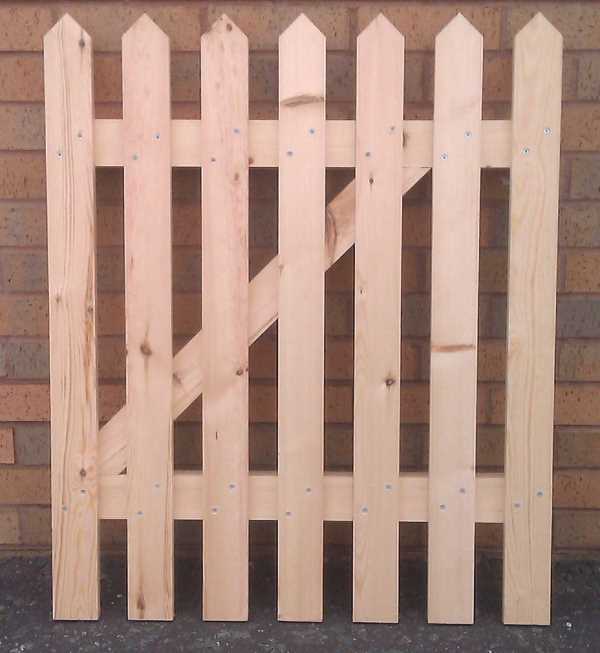 4. Fancy Wooden Fence Gate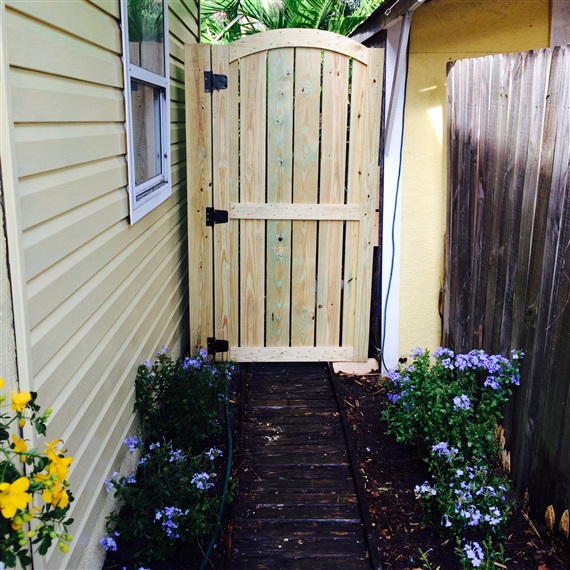 You can also learn how to build a fence gate such as this one by blackanddecker that looks fancy, which is perfect for adding a touch of elegance to your exterior. It's a taller gate that's curved at the top, with black hinges that stand out on the stained wooden pieces. If you want a gate between your home and garage that offers privacy for your backyard, this is the perfect option from our set of plans for you.
5. Upgraded DIY Fence Gate
Instead of learning how to build a fence gate, you may only need to upgrade your current wooden fence gate like this one by thecavenderdiary. You may notice your current gate is drooping thanks to the weather or wear and tear. What you're going to do is build a new frame and place it where your gate used to hang, and then you're going to add the hinges and slats back to the gate.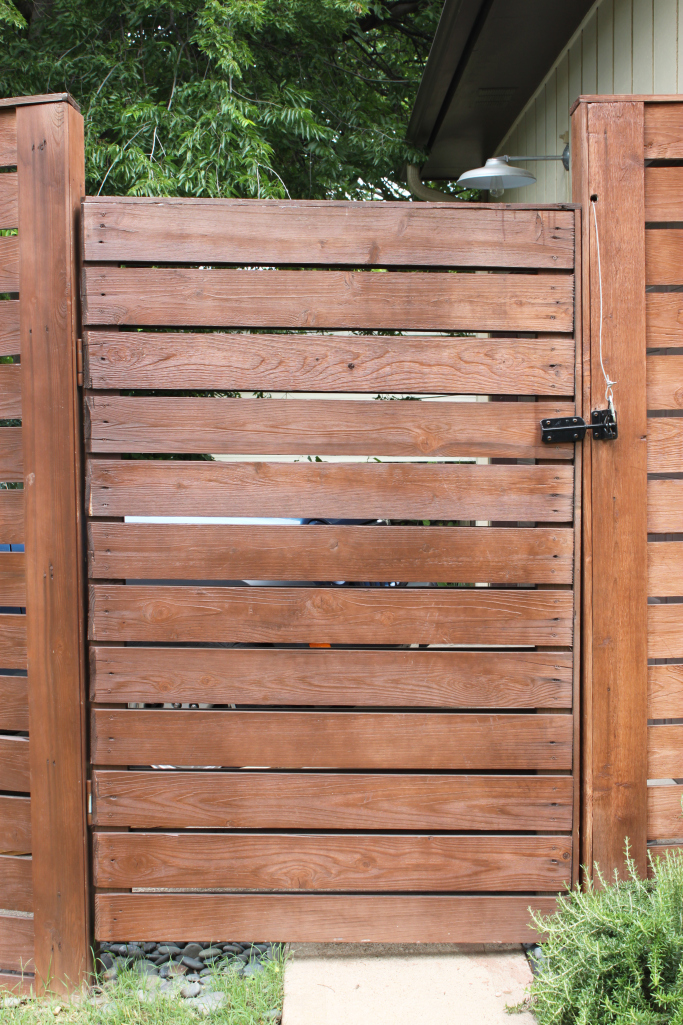 6. DIY Wooden Fence and Gate
With these plans, you're going to build a wooden fence and gate for your yard by instructables. It's actually a locking gate, which increases your privacy, security and peace of mind. In fact, the entire structure is tall and solid, so you don't have to worry about any unwanted attention or guests. It also keeps your children and pets safe inside your yard as they play.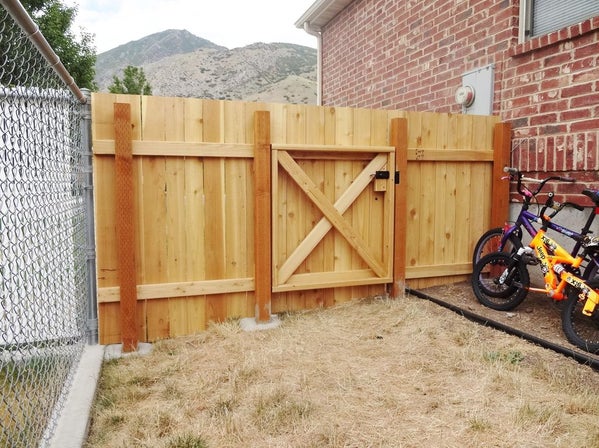 7. DIY Fence Gate Plans
You can find a variety of wooden gate plans online, which makes it easier to find a project that works for you. Maybe you want to build a taller gate for more privacy, or you may want a shorter gate for welcoming your guests. You can even build a gate with a round, window-like space, which is sure to stand out from the crowd. Most of the plans use wooden boards and other supplies, but they're great for anyone who enjoys working with their hands.

8. DIY Fence Gate With A Window
Now these plans by confessionsofaserialdiyer for your DIY fence gate are sure to stand out from the crowd. You're building a wooden gate with a rectangular window. You can even add an ornate iron or metal insert over the window. The window creates a welcoming atmosphere, but you don't have to sacrifice your privacy because the rest of the gate is solid. I like the idea of using ornate iron or metal inserts over the window it's make it look elegant.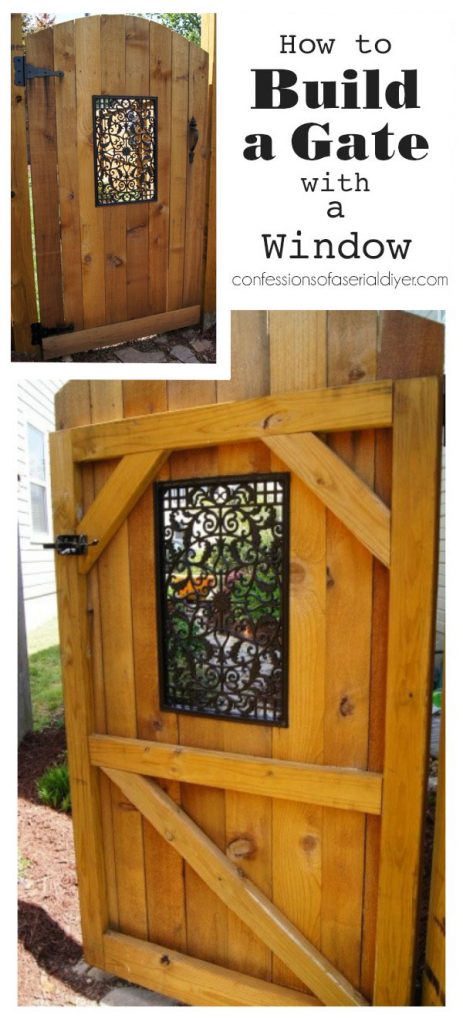 9. Replacement DIY Fence Gate Ideas
Once again, you may need to repair or replace a gate that is sagging, as wear and tear does occur over time. For these fence gate plans, by  extremehowto you can purchase a kit that includes your hinged brackets, non-hinged brackets and mounting screws. Of course, you're going to build the actual wooden gate on your own. A new gate can make all the difference in the appearance, privacy and security of your backyard.

10. DIY Wooden Gate Plans
Here's another set of plans by mitre10 for building a wooden gate for your backyard. Your materials are going to include fencing timber, hinges, screws and adhesives. You're going to start by building the frame before cutting and assembling the gate, which is broken down into multiple steps. The plans even include hints for making the project a little easier. When you're finished, you can admire your new gate and a job well done.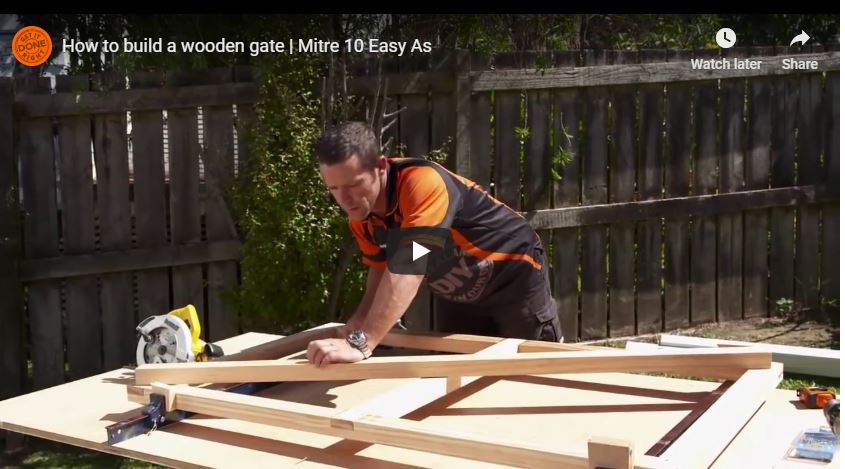 11. DIY Garden Gate
If you have a garden you want to preserve, you may want to build a wooden fence with a garden gate like this one by bowerpowerblog. It keeps the unwanted critters out of your garden while creating an attractive addition to your exterior. The fence itself is tall enough to maintain the privacy and security of your garden, and the gate allows you to enter and exit your garden with ease. A fenced-in garden makes a great oasis in your backyard.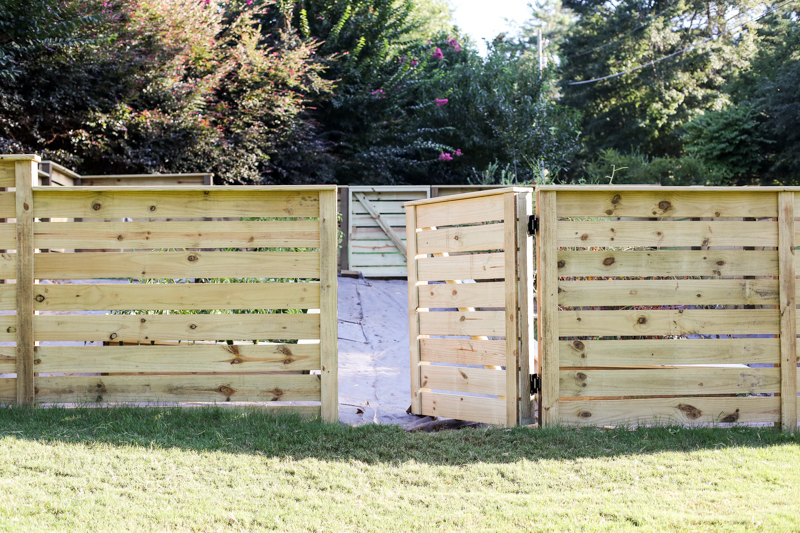 12. Custom-Built DIY Fence Gate
The best part of building a DIY fence gate is being able to customize it to fit your fence like we will see in this Youtube video. There are many plans designed with certain measurements and materials in mind, but it's not impossible to change those details to meet your needs. For these plans, you're building a taller gate out of pressure-treated lumber and stainless steel hinges.
13. Basic DIY Fence Gate
The number of DIY fence gate plans like this one by myoutdoorplans can be overwhelming. Luckily, you can always stick with a basic gate, which you can easily build with lumber, hinges and other supplies. It's a great choice if you're a beginner in DIY projects, or if you prefer a gate that is more functional than stylish for your backyard or garden.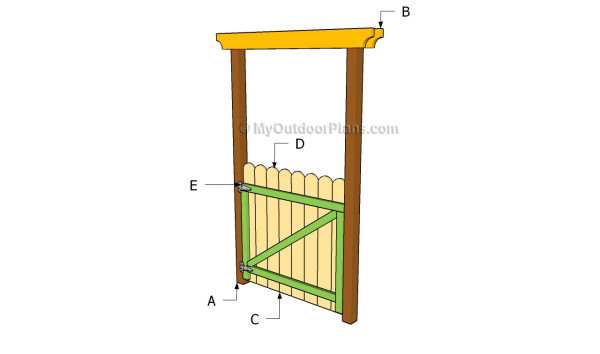 14. DIY Wood Fence Gate
As you can see, most plans are for wood fence gate projects like in this youtube video, but it's a good way to build your gate because the materials are accessible, customizable and easy to use. In many cases, you're going to build your fence piece by piece with wood panels. It may seem like a lot of work, but you have the opportunity to cut and stain the panels to fit your fence.
15. Cedar DIY Fence Gate
You're going to use cedar pickets to build this fence and gate in this youtube video. It's not the cheapest material, but you don't have to worry about it sagging over time. In addition, you may find the cedar fence and gate flow with the rest of your backyard. A fence and gate made of cedar also has a farmhouse feel, which is great for creating a warm, welcoming atmosphere for your guests.
16. Picket DIY Fence Gate
For these plans, you're going to learn how to build a fence gate out of pickets like this one by bunnings. A picket gate on your fence gives you the privacy and security you want for your home. The plans include mixing concrete for the posts, assembling the frame and attaching the pickets to the gate. While it's a great idea for those with more experience in DIY projects, it does take beginners step-by-step through the process.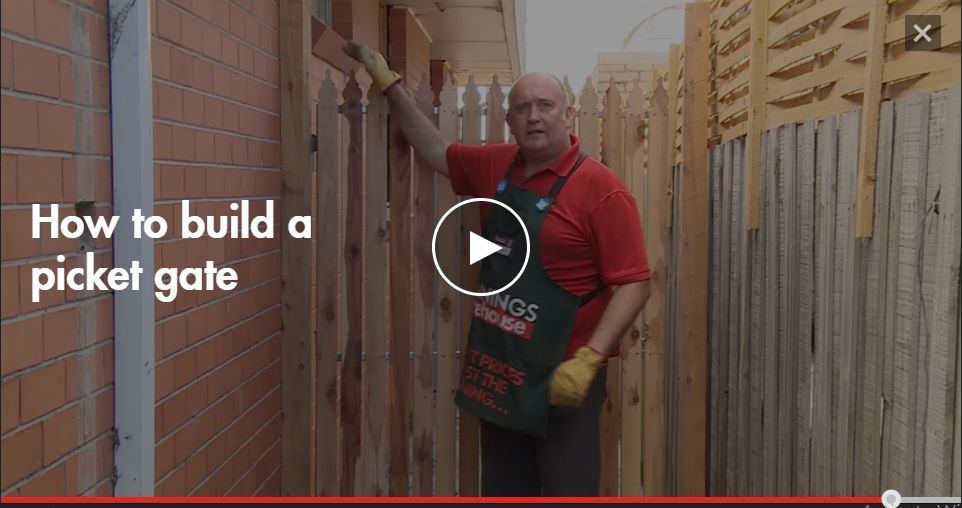 17. Repurposed DIY Garden Gate
If repurposing is your thing, you may enjoy this repurposed garden gate. You can create this DIY fence gate made by montanawildlifegardener by removing a few of the pickets. Then, you're going to add a long rake and shovel in the form of an X, which is a great way to decorate your garden area. If you're looking to maintain your privacy, you can either add the tools over a solid wood gate, or you can wait until your garden has matured enough to hide your garden.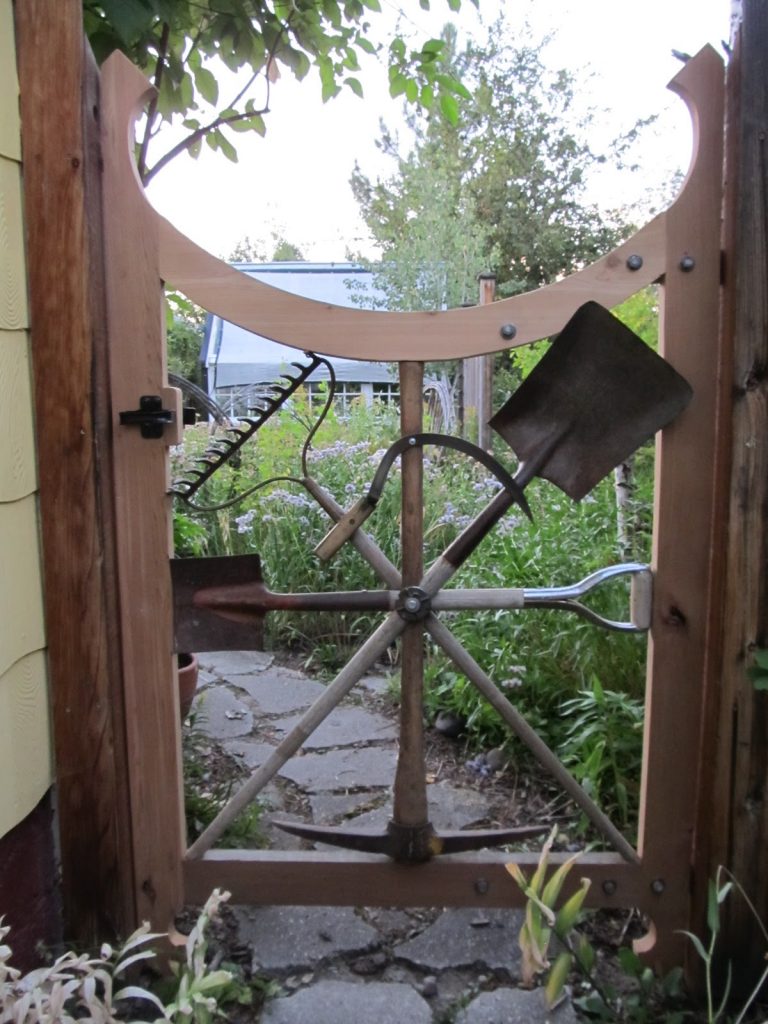 18. DIY Privacy Fence Gate
You can maintain your privacy by looking into these diy privacy fence gate plans by instructables. The materials include pressure treated wood, bolts and metal hardware. You're going to assemble your gate piece by piece, with very little space between the pieces. The key is to create a solid structure for your fence and gate. Once it's finished, you can sit back and enjoy the privacy of your backyard.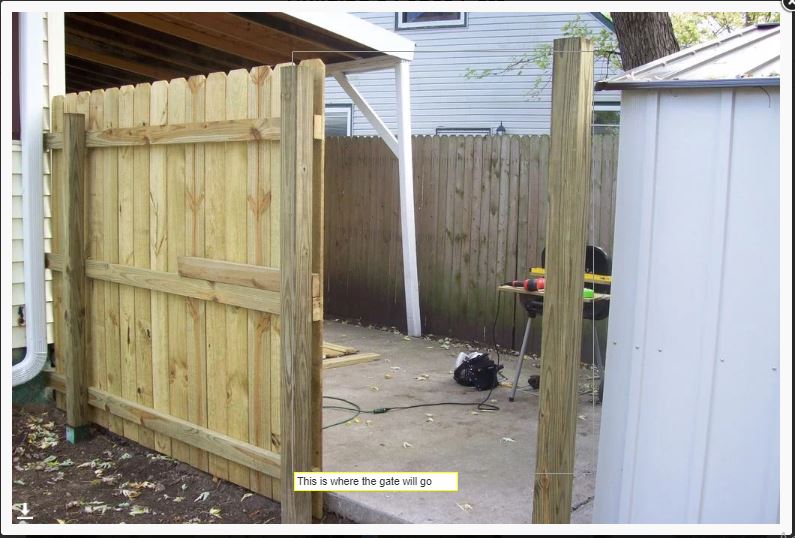 19. The Coop Gate
For this project, you're learning how to build a fence gate for your chicken coop like this one by theartofdoingstuff. You want to build a structure that keeps your chickens in their area and safe from predators. Of course, the gate is going to be made of wood, which you can stain to match the chicken coop. You may even be able to find a kit with pre-drilled 2×4 boards, metal rods and other supplies that work for your chicken coop gate.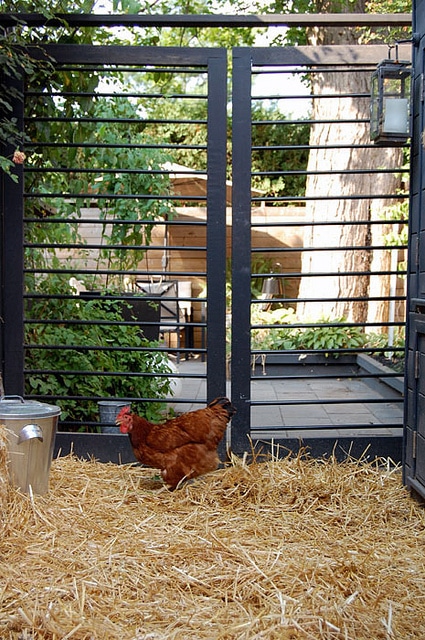 20. Deck Stair Fence Gate Ideas
In addition to building a gate for your backyard like this one familyvacationspace, you can also learn to build a deck stair gate to keep your children, pets and other loved ones safe on your deck. It may take a little over an hour to build your gate with pressure treated lumber, deck screws, hinges and power tools. It's also going to include a secure latch to create a safe environment on your deck and in your yard.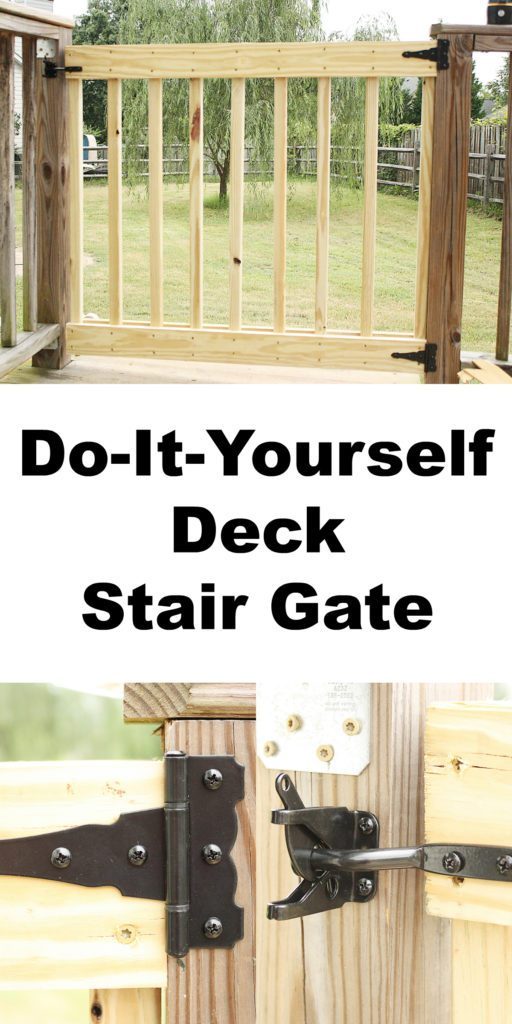 21. DIY Wooden Gate
At the end of our list we have a tall wooden gate. You can build a tall DIY wooden gate like in this project by twofeetfirst to create a private, secure backyard, as the gate only features several spaces between the cedar pickets. The plans include step-by-step instructions on how to build your wooden gate, so don't let this lengthy set of plans discourage you from taking on this project. It's a great way to learn how to build a wooden structure on your own.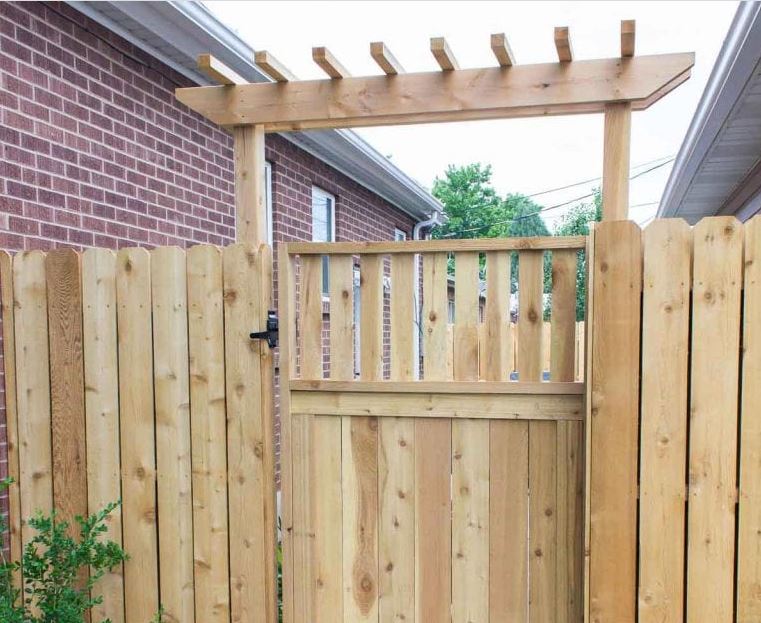 Conclusion
As you can see, there are many plans for building your own DIY fence gate. Whether you want to build a gate for your yard, garden or deck, you're sure to find a set of plans that meet your needs.