Growing flowers in a grow box is a great way to grow plants in an isolated environment, and makes it easier to control the growing factors and reduce potential problems. You can make your own beautiful diy grow box for indoors and out easily, many times out of normally throw-away and recyclable materials. Here are 12 grow box plans and ideas to get you thinking about how to make your own DIY homemade grow box. You may also like to see diy led grow light.
You can make an unobtrusive and stealthy diy grow box out of an old dresser. This is good for the purpose obviously in this article, but you can also make a great stealthy and hidden grow area that fits into the kitchen or living room without being a big, bulky mess like most grow carts.
Here are step by step instructions to build a stealth grow box out of an old dresser.
Disassemble all the drawers from dresser except the top shelf that will be used for exhausted fans.
Attach one of drawer's bottom to the front of dresser.
Use a partition wall in the middle with a hole cut out for a 120 mm fan.
Cut hole in the top shelf of flowering chamber for 2-120mm fans.
Cut Four pieces of wood and screwed them at the floor.
Make floor of vegetable and flower chamber from left over drawers, insert some hole and coat it (vegetable sec) with panda film.
Next prepare lights on scrap 1/2″ board.
Fix lights and exhausted fans in the flower and veg box.
Attach door with hinges and install glass in the veg box. Now switch on lights your grow box is ready.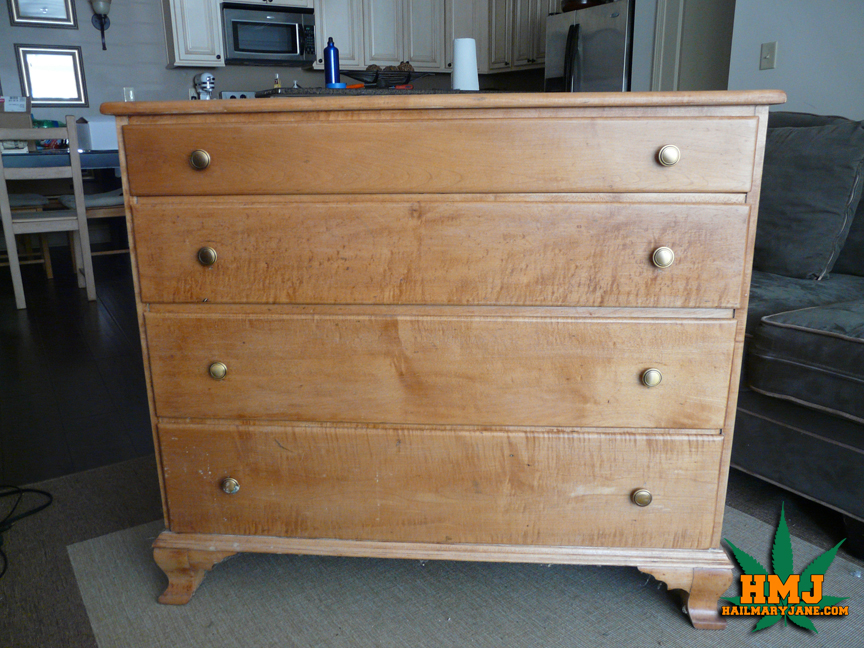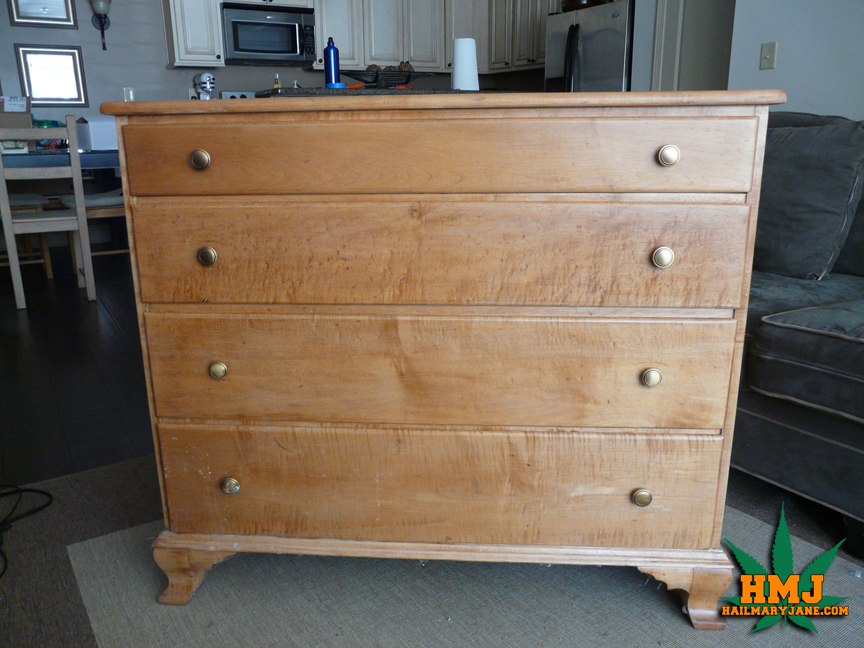 It is another great idea for a diy grow box. Good as marijuana grow box, this box can be environmentally controlled easily and makes growing your pot a streamlined process. It can easily be stored in a closet, basement, or pantry. It can even go in the garage.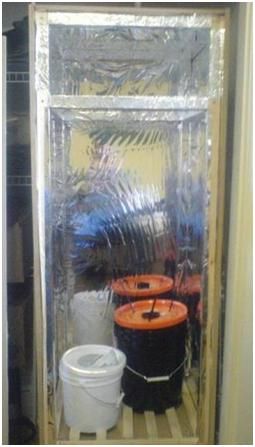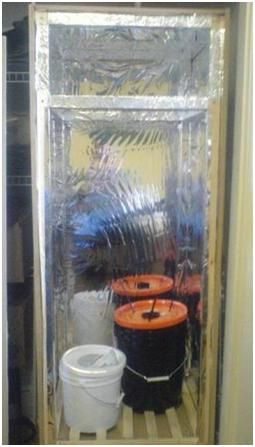 This is a super sleek way to make good use of an old tool chest. You can even find them all over the free section of craigslist. You can even install it high as a grow-cabinet.
Below are short step to build seedling grow box from junk tool chest.
Remove the doors,casters and hasp lock using screw driver and hammer.
Drill hole for 3 exhaused fans,lights and power switch.
Line the inside of box with tin foil or mylar.
Install the Fans, Switch & Wiring the 12 Volt System.
Install 55 watt bulb on top of box.
Install the 120 Volt Wiring.
Remove the little peg board and paint the box.
Put some veggies or herbs seedlings and watch them growing.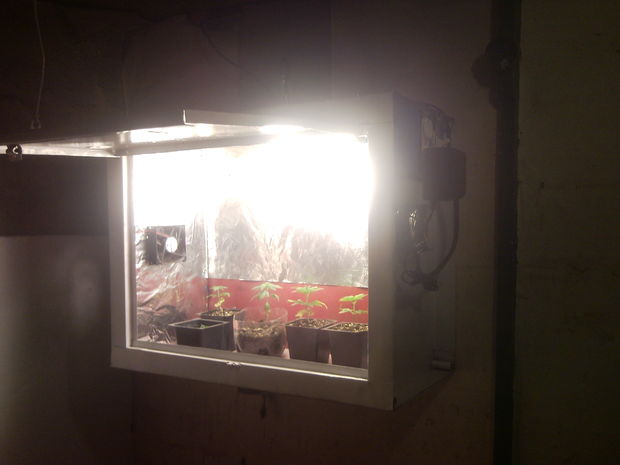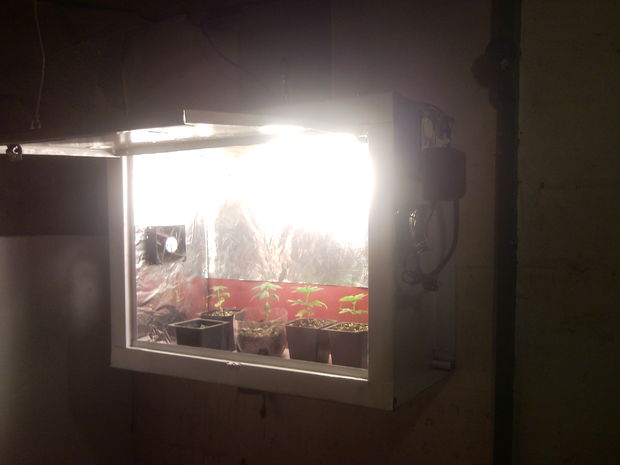 This is a pretty genius way to make your seedling grow box look like your PC tower. Complete with a method of removing scent, this is an ideal starter grow box plan for those who've never done anything like this before. You can skip the carbon filter if you use it for growing something else too of course.
Following are simple steps to build this pc grow box.
Remove all the components of pc.
Drill holes for light fixtures and use duct tape to seal the fan.
Use the sand paper and paint the inside of pc.
Attach the "standard e27 light fixture with cords on the roof of pc and direct the wiring to the back.
Screwed in the "LED full spectrum light bulbs.
Cut the wiring of phone charger and connect it with the pc fan wiring.
Mount the pc fan on the back of pc and add CO2 filter materiel on the backside of fan.
Connect standard e27 light fixture and fans to multi socket plug.
Place the timer and switch on the system.
Put some growing fixtures, plant seeds and water it.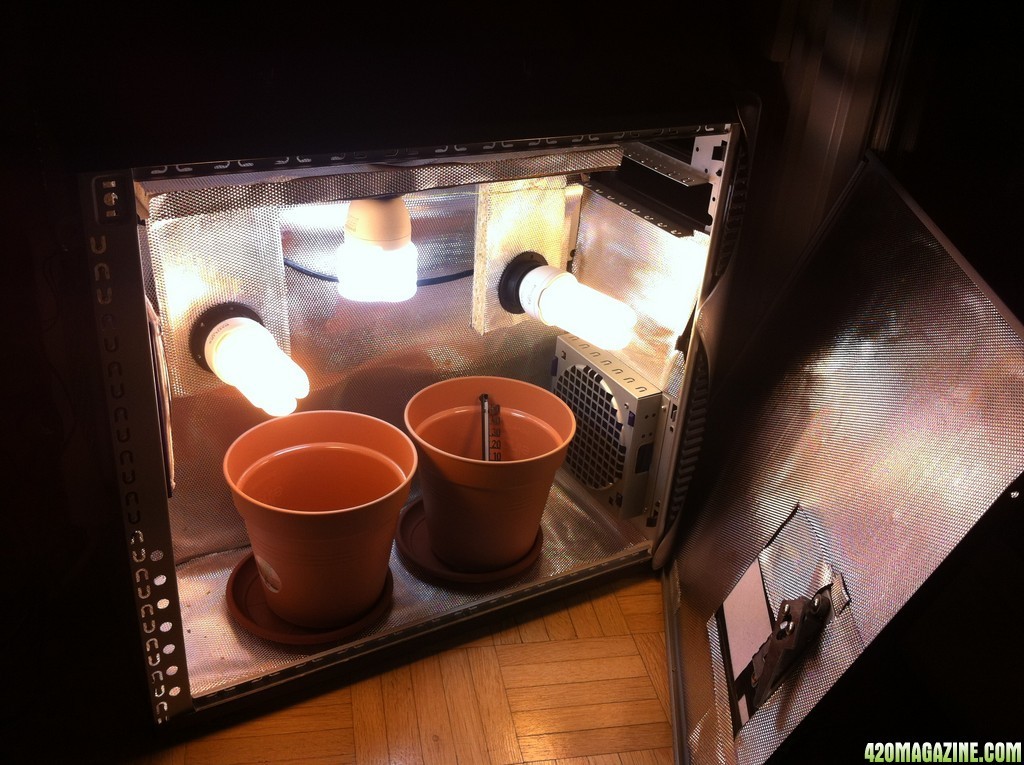 This grow box's plans are designed so that you can grow your plants from start to finish and harvest, all in this one contained growing environment.  Check out the harvest this guy got with this design!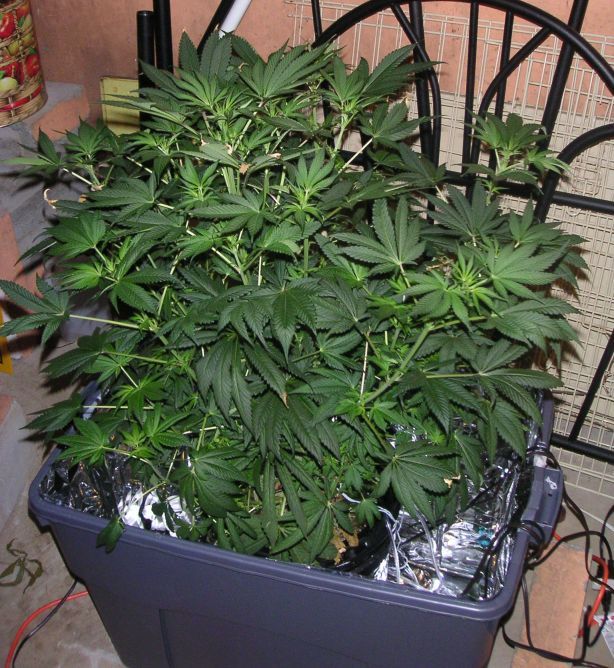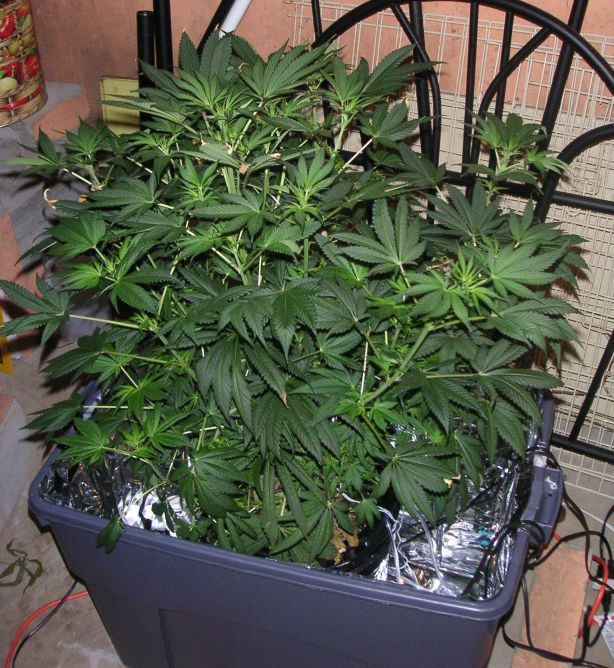 This cabinet build plan might be a bit pricier, but if you can get a lot of the materials for free it won't set you back as badly. This grow cabinet is designed to be super stealthy and grow your plants from start to finish, all while looking like a large storage cabinet. This is ideal for someone who needs to grow a larger volume.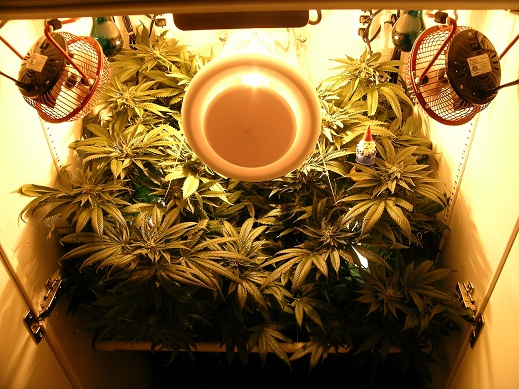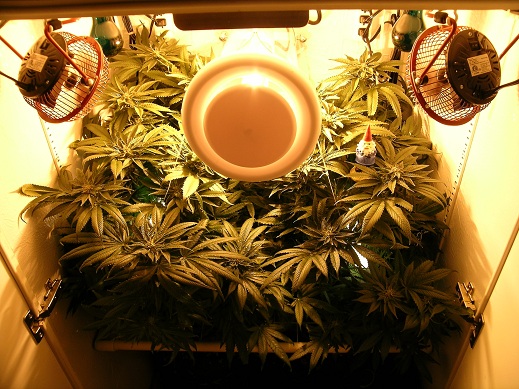 This is another great instructable for an all-inclusive quiet cabinet.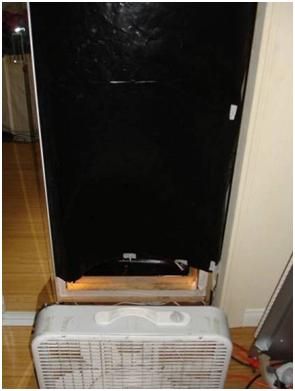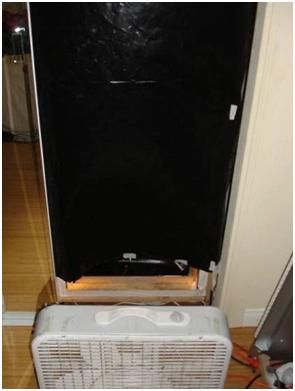 Even for a beginner woodworker, or if you're working with a child, this little box would be a fun project. It would even work great as gifts! Designed to be set in the light cart, and then taken outside with ease, you can start your seedlings in this box and grow them on simply.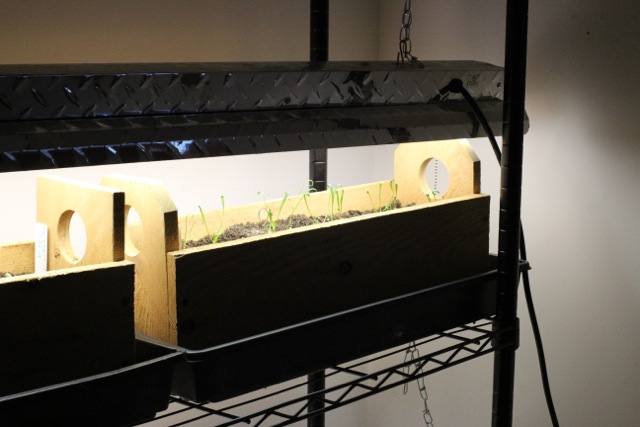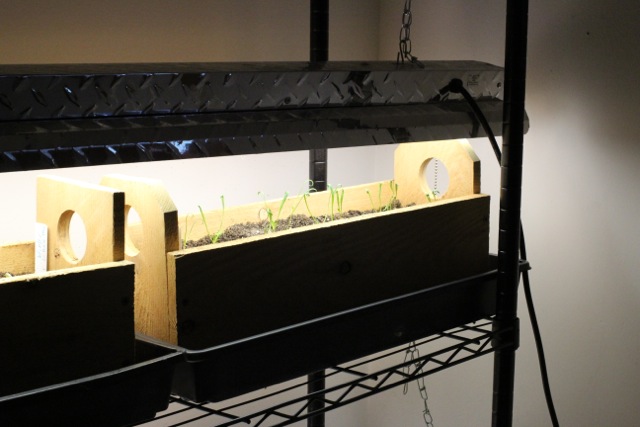 The box plan on this one calls for a little more spending cash, but the ease of use and years you'll get out of it would make this a worthwhile investment. Very well thought-out!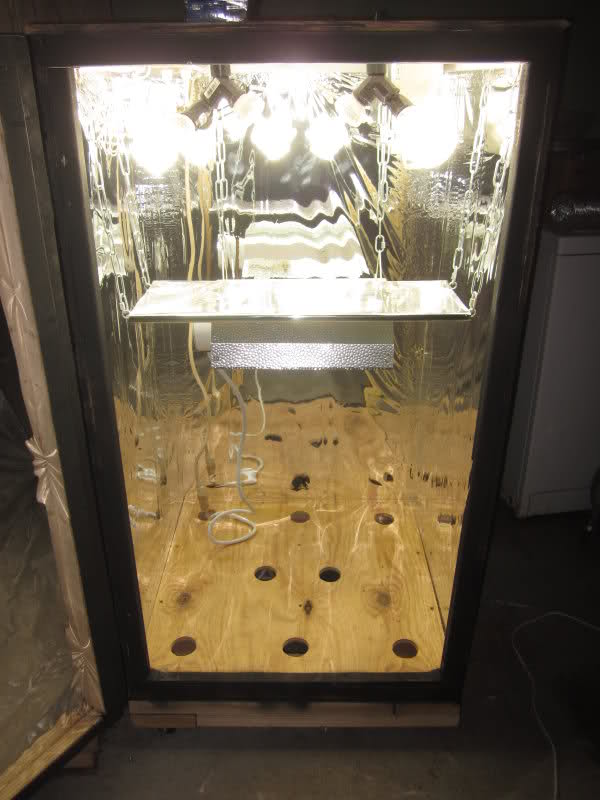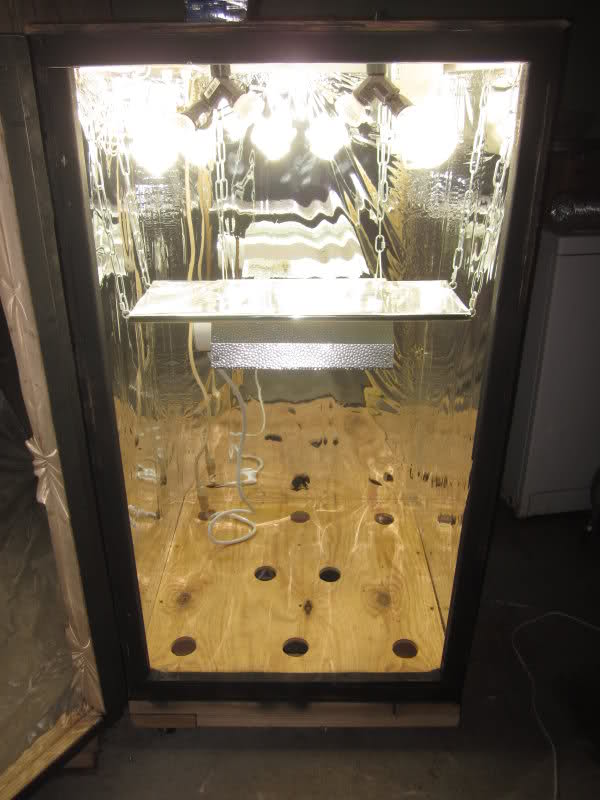 This idea would place your diy grow box right into your home without a second thought from the outside. The build is incredibly slick, and it's designed to grow again, from start to finish without having to move plants or have more than one grow apparatus.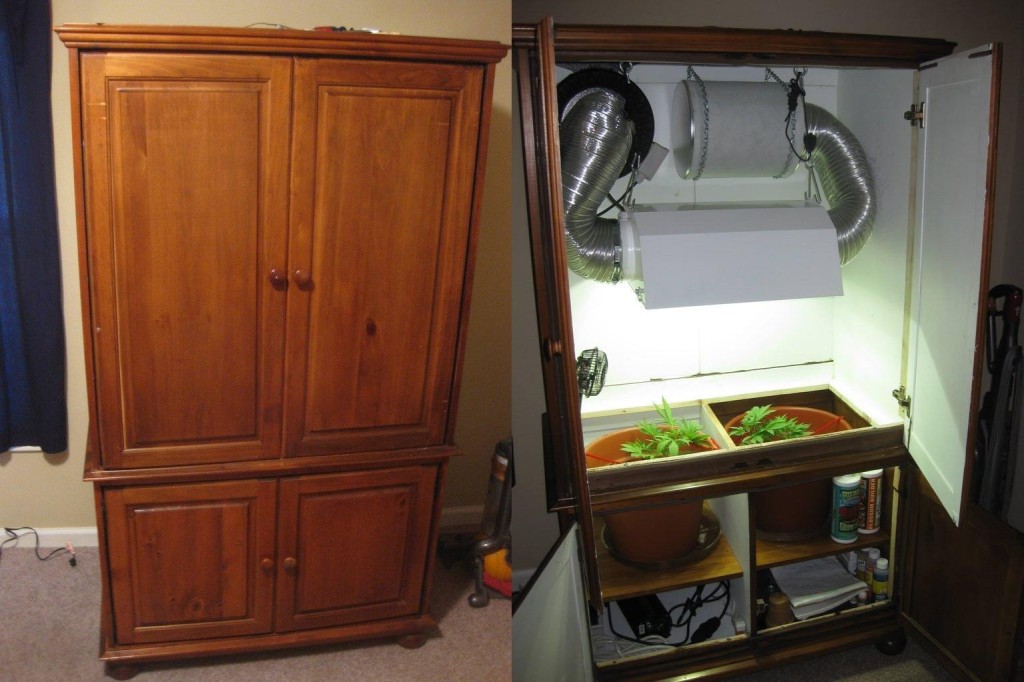 For those of us that live in areas where it gets really dry, this little homemade grow box can make growing humidity loving tropical an easy breeze. A little built in light completes this box! Would also be ideal for propagation- with cuttings and starting difficult to germinate seeds.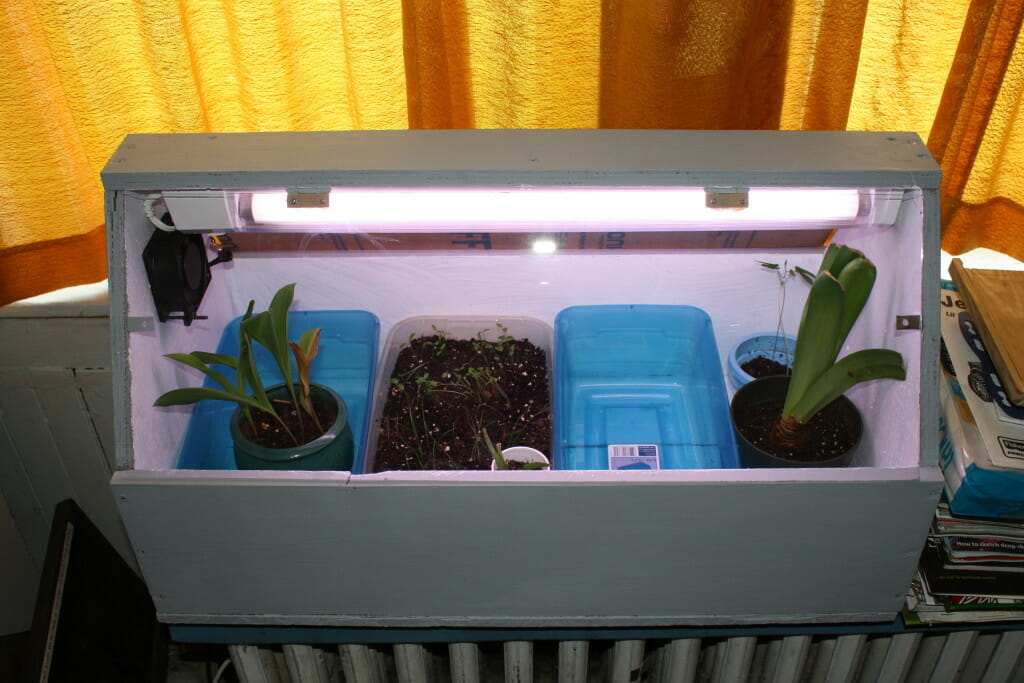 This is perfect for needy plants or for starting plants you want to keep hidden. Once you're finished, you can clean it up and store the whole shebang in it, which easily slides under a bed or into a closet.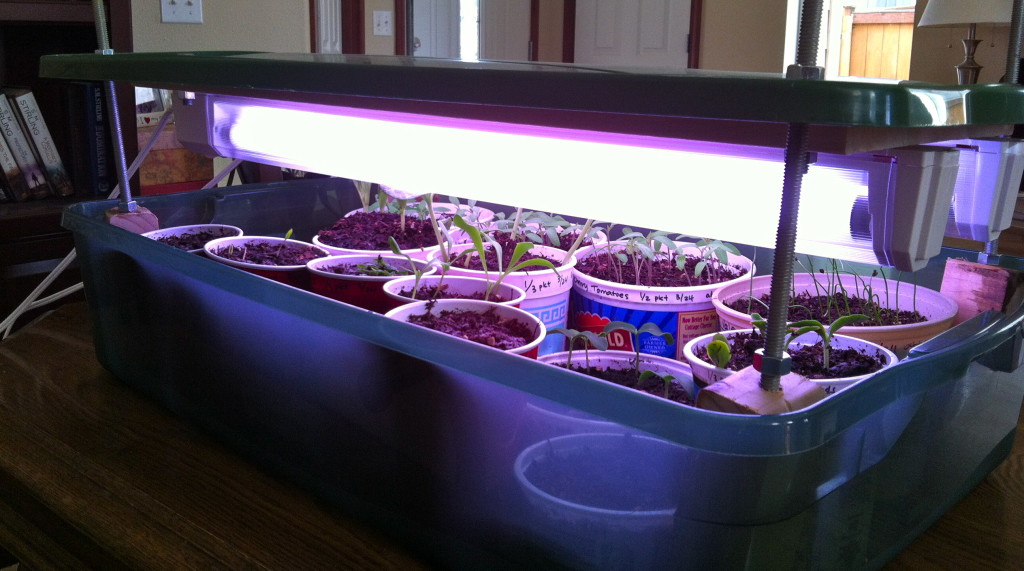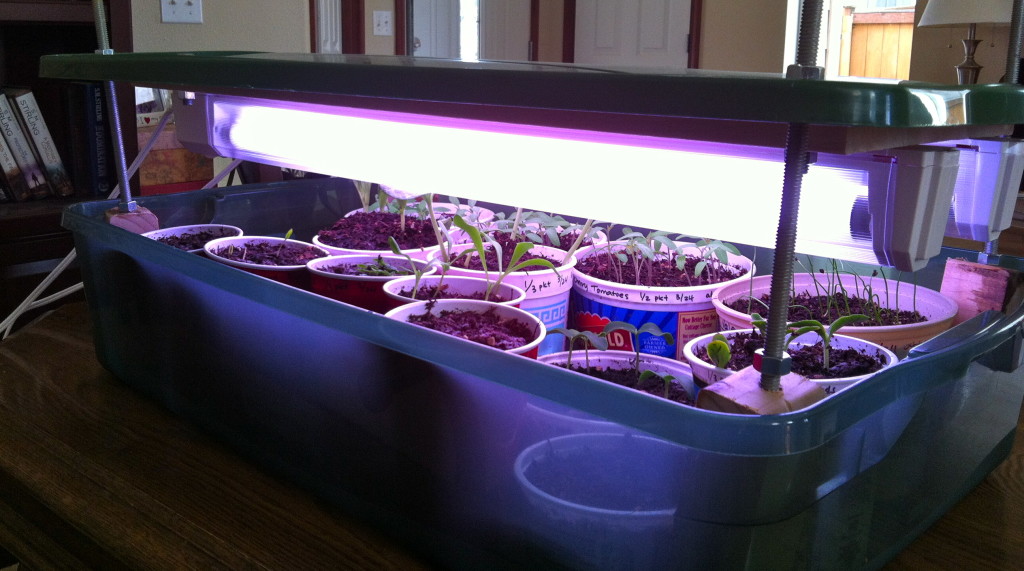 This weed grow box would work well, as the instructions state, for housing properly trained mother plants. You can make this grow box idea a permanent fixture of your home, stealthily keeping your mothers happy and hidden.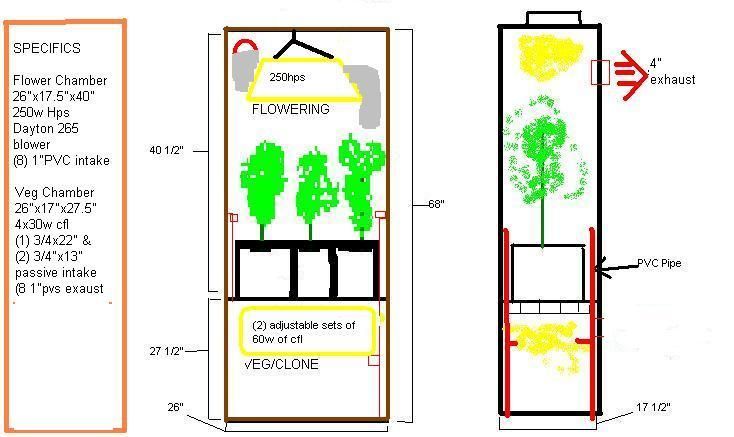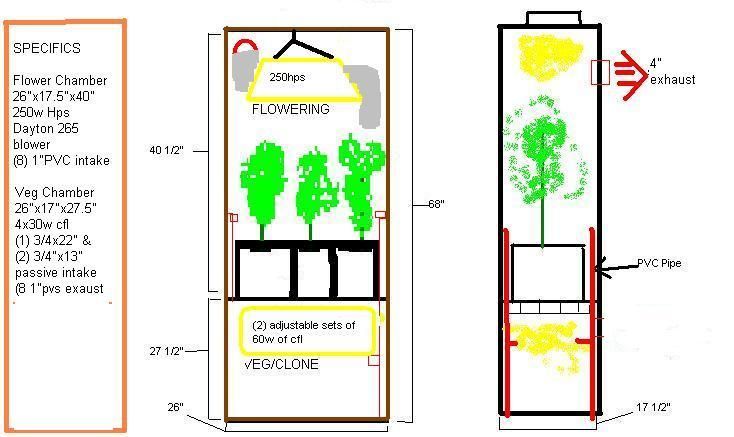 This indoor grow box tutorial won't take you a lot of time or money, and would work great as a hidden method of growing your own pot.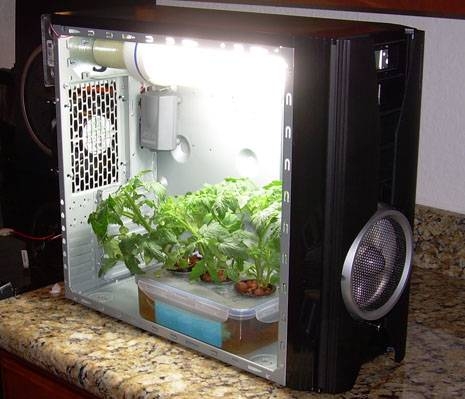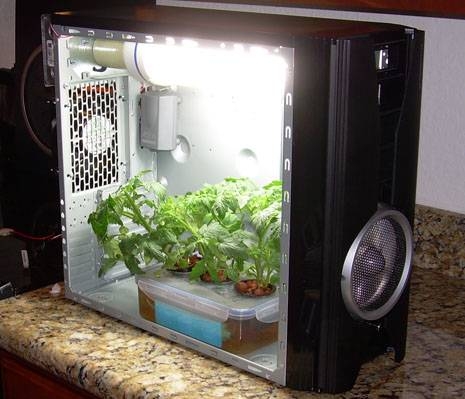 A simple method of building a grow box makes an easy project for someone who's new to building with these materials, or for someone who's never made anything past a paper airplane. This diy grow box can hold seedlings of many kinds, or permanently house shorter plants. If you're looking for something stealthy, this basic design can be customized easily.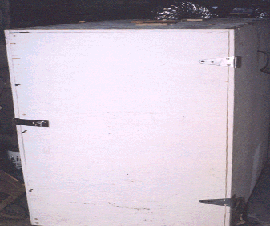 It is a another great starting place, but this diy grow box tutorial is suited for growing anything from seed to harvest without having to relocate or make a larger box after the seedlings outgrow their smaller PC stealth grow box or something similar. This design incorporates everything you need- ventilation, adjustable lighting, and temperature control. And, like the previous basic box design, this one can also be customized on the outside to look like another furniture piece, or part of a row of cabinets. You can suit it to go anywhere.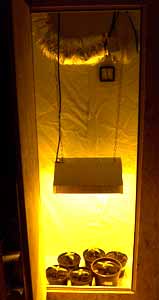 We hope these diy grow box designs offer something that you were looking for. Any one of these can be modified to suit specific requirements, and are quite handy. From growing plants that you use later like marijuana that needs to be hidden (but not in all states now!), to a simple box you want to grow some culinary herbs or flowers in, these builds will suit all needs. From seed to harvest, these will work!