Koi are domesticated versions of the carp and cousins of the goldfish. These brightly colored fish are right at home in a backyard pond or water garden. When building a fish pond, bare in mind that koi live for many years and size of their home will determine how large they grow. Also provide shade in the koi pond design because these fish are easily  burned by the sun and need a shady location to escape from direct sunlight during the heat of the day. Under the right growing conditions, this domesticated fish species can live to be 200 years old and reach a length of three feet. As a domesticated fish, koi will learn to recognize their owners and can be trained to eat from the owner's hand. The colorful fish also has a few natural enemies and protection from raccoons, dogs, cats, snakes and large birds of prey should be consider when building a DIY koi pond.
Pre-Made Pond
Use these step-by-step pictured instructions for constructing a DIY fish pond that will compliment the surrounding  landscape. The addition of fake rocks and aquatic plant life make this pre-made pond look like it was there all the time.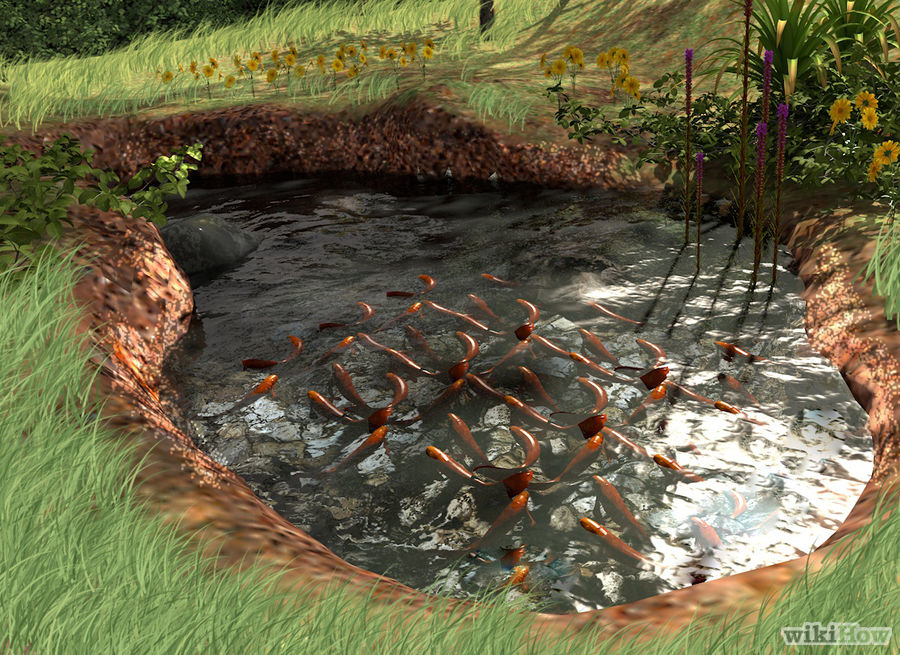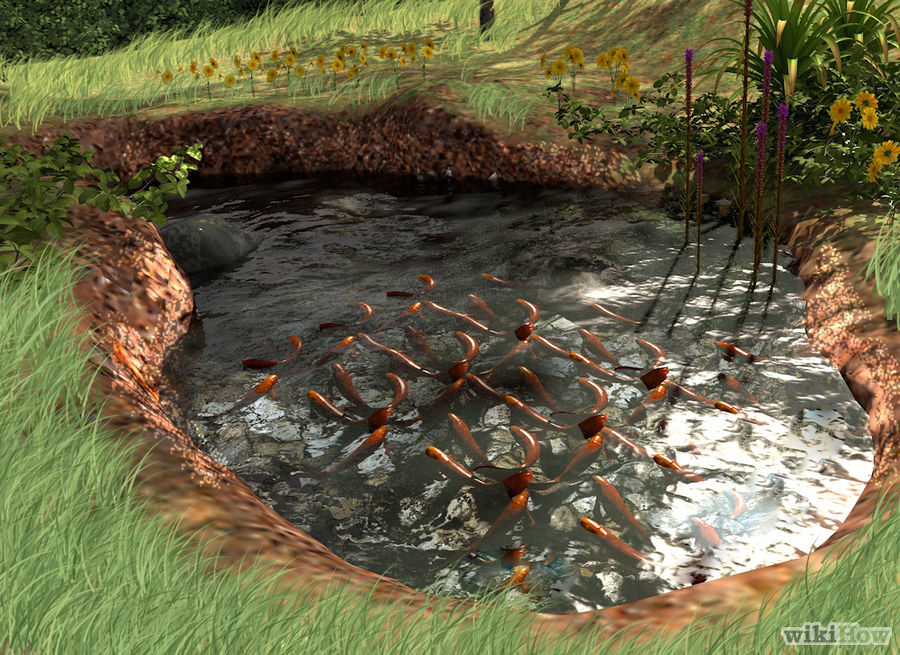 Backyard Waterfall
Here is a relaxing idea for building a backyard garden pond. Detailed instructions show you how to build this pond with a waterfall that will offer beauty, relaxing sound and become home to colorful koi fish.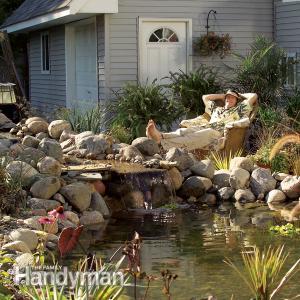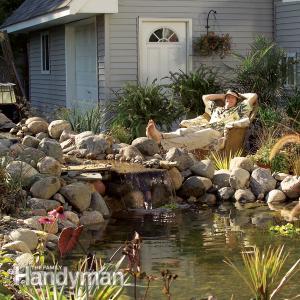 Backyard Pond
This is one of larger scale koi pond ideas that is on point if you want to have several fish in your backyard pond. When lots of koi are desired, a large pond is needed to prevent the build-up of ammonia in the water. Koi naturally release ammonia and when a lot of fish are in too small of a space, the ammonia builds up in the water and can kill the koi. See also diy pond filter to keep water clean.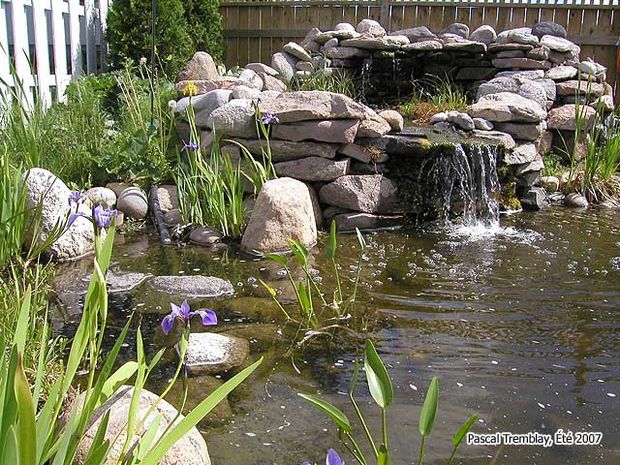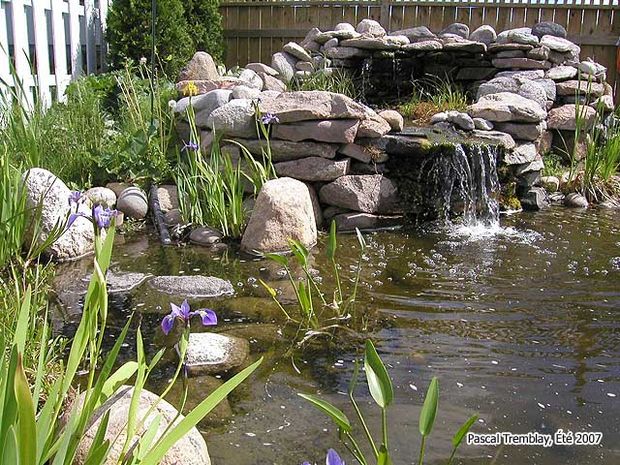 Rock and Water Garden
Koi pond construction can also include other surrounding elements, such as a rock garden, to enhance the above ground view of the pond. While the koi are the main attraction of the pond, something above the water level should entice visitors to come and have a look.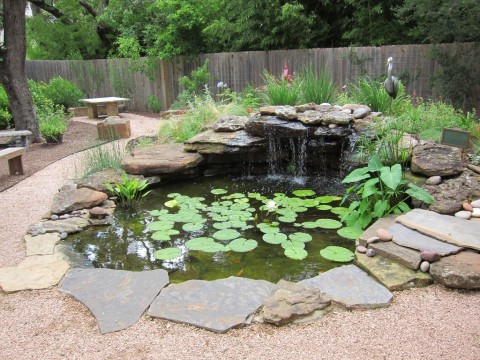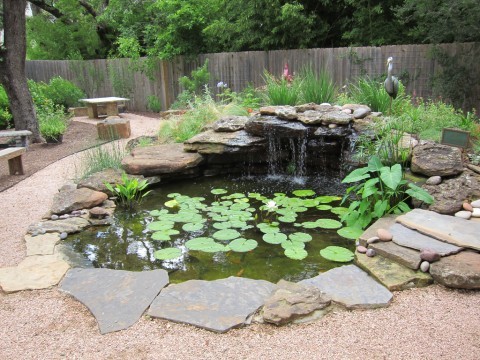 Koi Fish Pond
How to build a koi fish pond that meanders through your backyard is detailed on this website. Long and winding, complete with waterfall, rock sides and colorful flowers, this is a perfect fish pond idea for a larger backyard.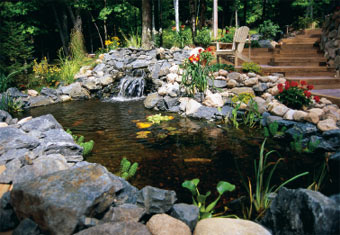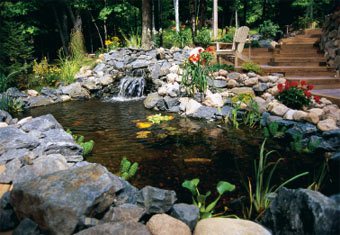 Corner Pond
Small and attractive, this corner pond idea is perfect for a small courtyard. Great for those who own condos and would like an outdoor water feature and unique pets that require very little care. This corner pond idea shows how to build an above ground koi pond that not only provides visual interest to a small courtyard, but also provides additional outdoor seating.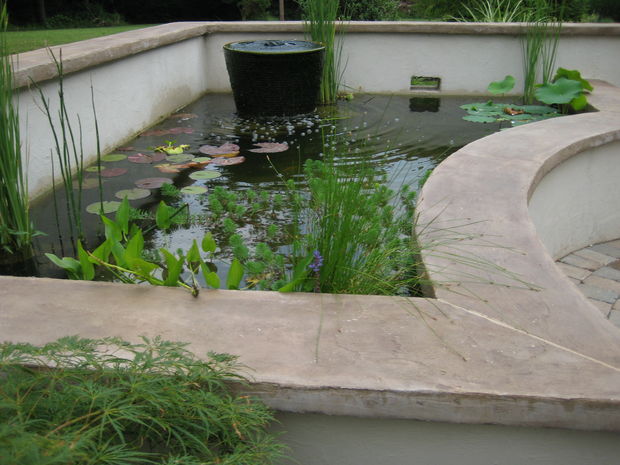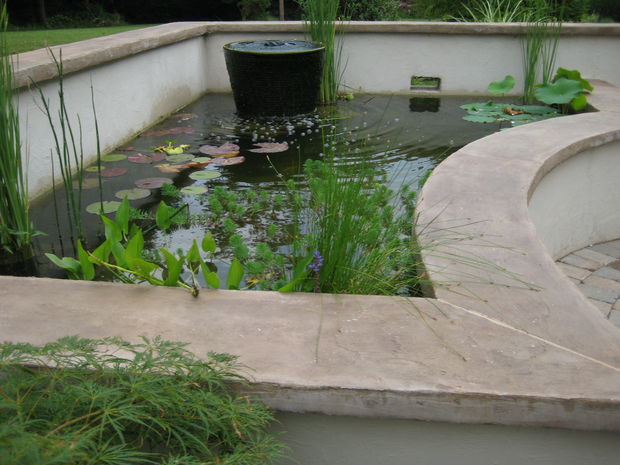 Above Ground Pond
Small, above ground and easy to build with these detailed instructions for a DIY build. This simple design allows the above ground koi pond and all its pump components to blend in with a tropical theme backyard garden with ease.