A DIY TV stand will provide a place for the TV that is at the perfect viewing height for you. A homemade TV stand can also be custom built to fit in with any decor and house any size of television. Consider some of these plans for DIY media consoles that will attractively house all of your media equipment in one convenient location. Check out these 15 TV stand plans and you may find a couple that will fit perfectly into your home, and you can build them in just one weekend.
LCD TV Stand
You can build this floating tv stand with a low profile steel frame to support tv and shelves. Perfect for a bedroom television.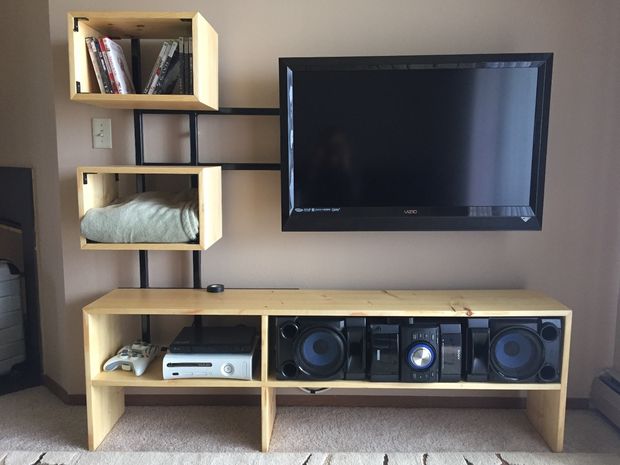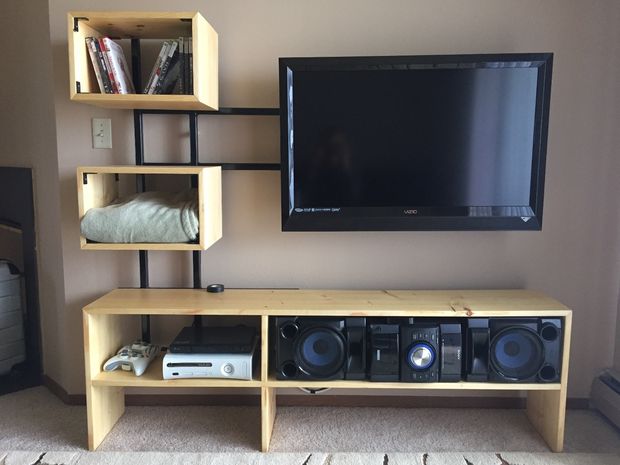 TV Console
This DIY TV console has a compartment that keeps the DVD players and other media equipment hidden away until you want to use it.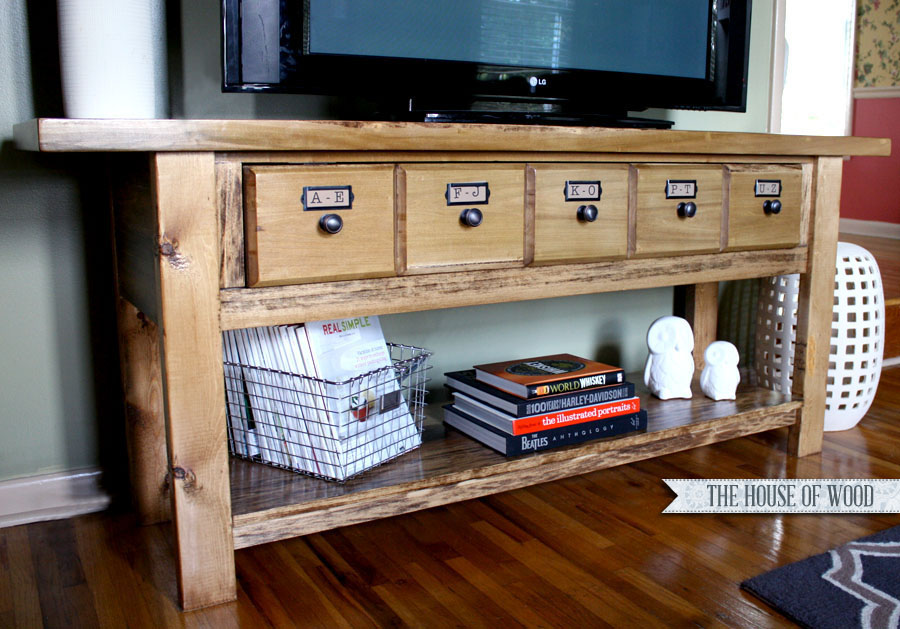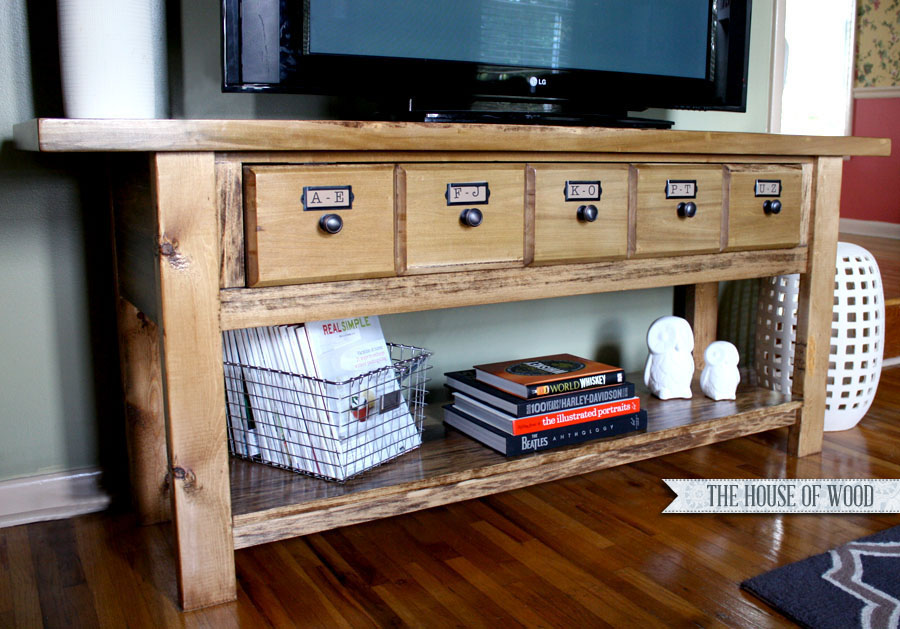 Modern Design
This TV table incorporates both wood and metal to create a modern design that is low to the floor.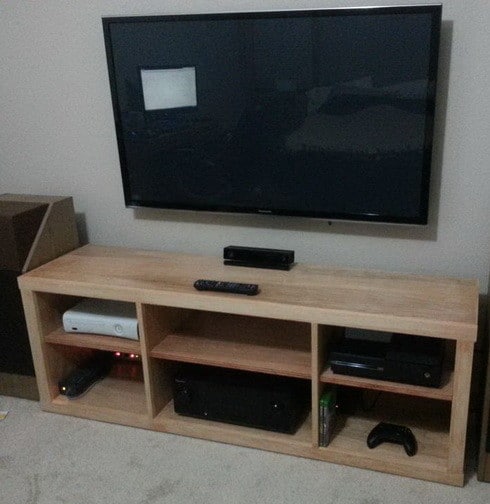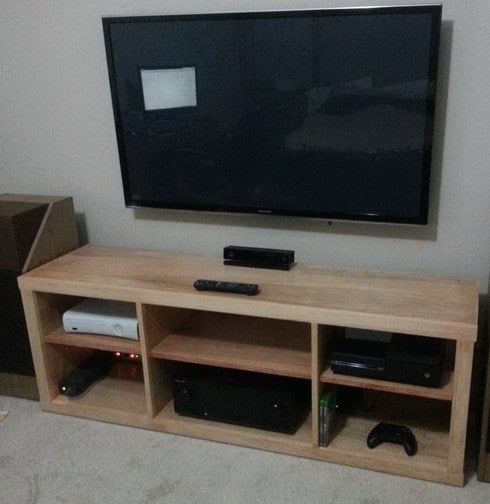 TV Dresser
These DIY plans provide a finished product that will hold your TV in style, and provide drawers and shelves for storage space.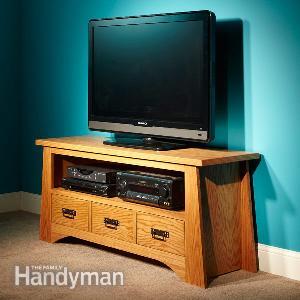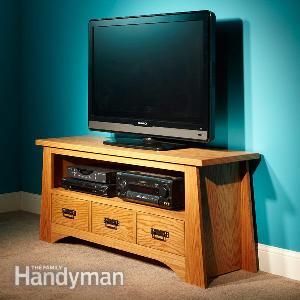 Floating TV Console
This media console looks like it's floating in the air, but it's actually mounted to the wall. Mount a flat screen TV over it for a dramatic effect.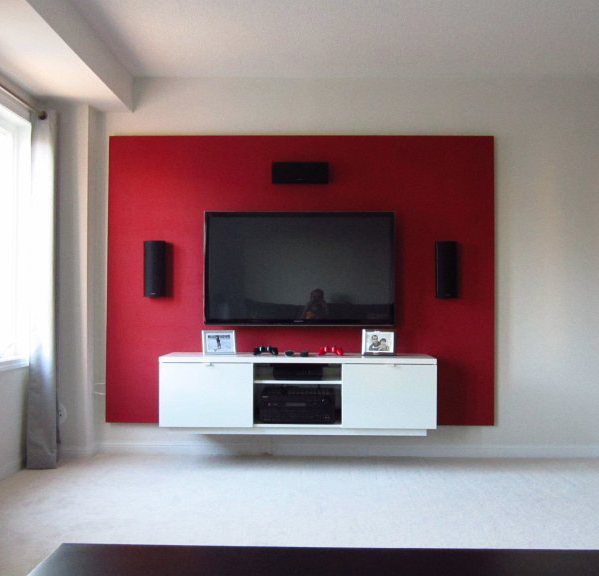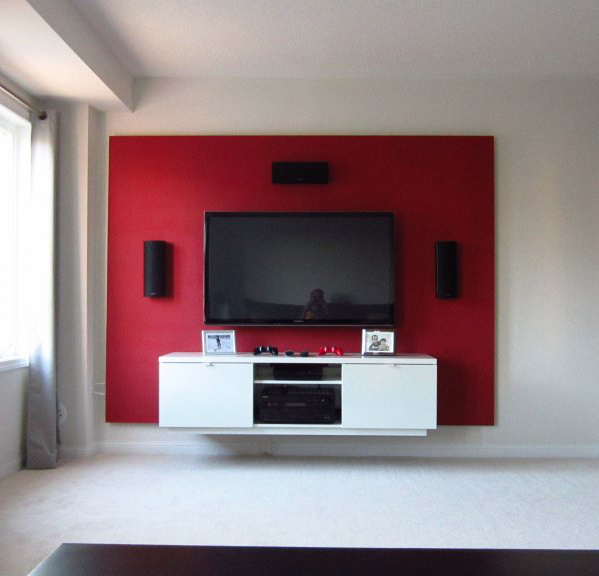 Pallet TV Stand
Rustic and charming, this recycled pallet TV stand is easy to build and easy on the pocket book. Eco-friendly recycling that you can be proud of.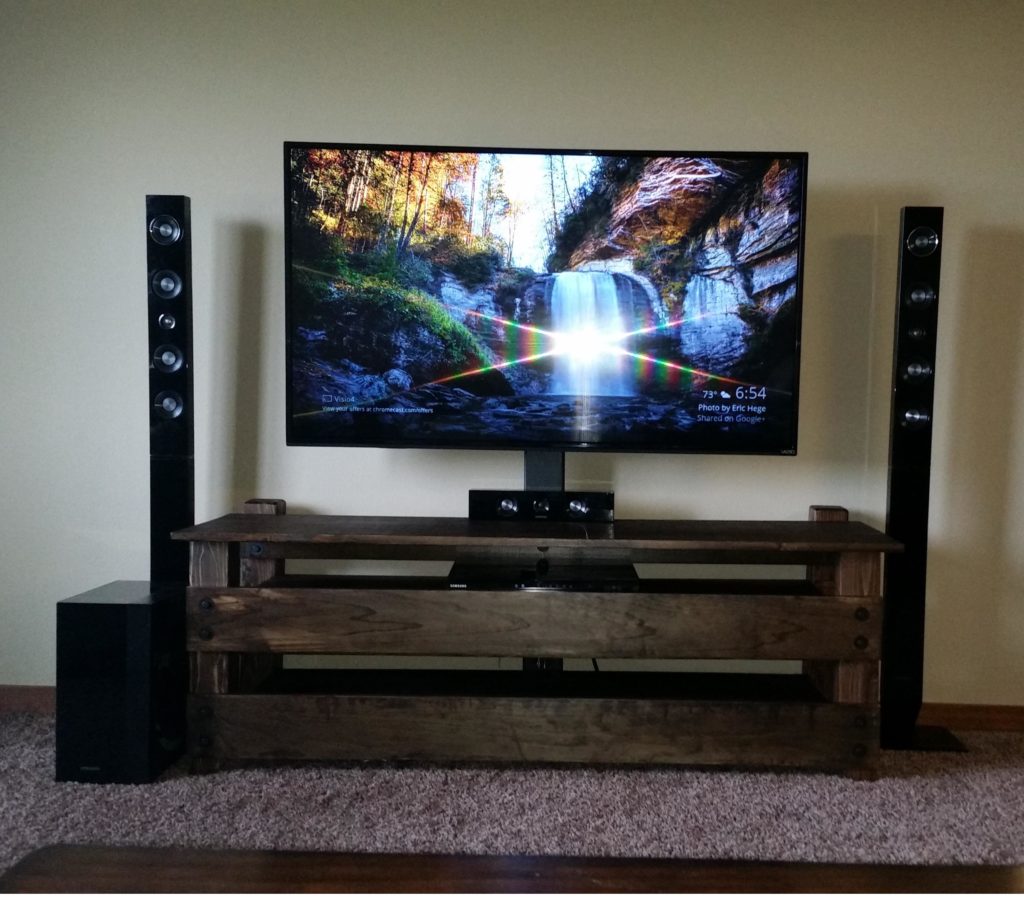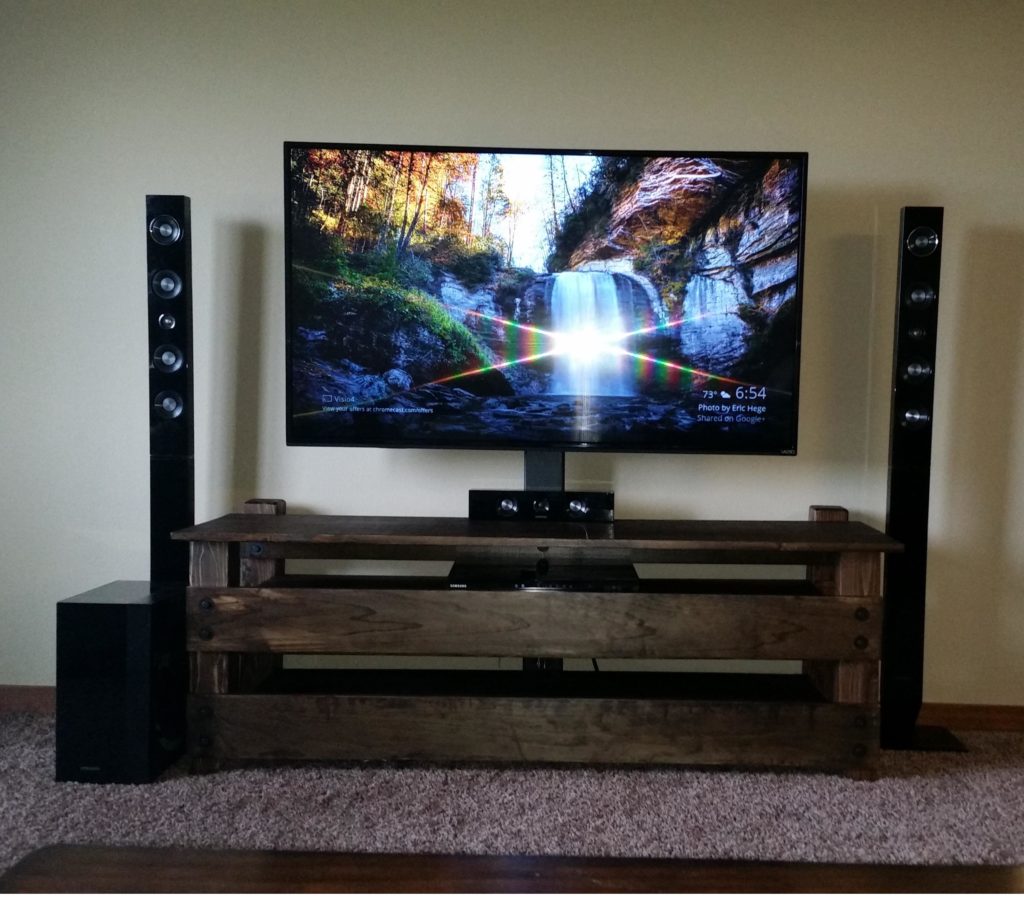 Portable TV Rack
Take your TV with you everywhere you travel with this portable tailgate TV rack. Never miss your favorite show or the big game even when camping in remote locations with this idea that keeps your TV safe and ready for watching.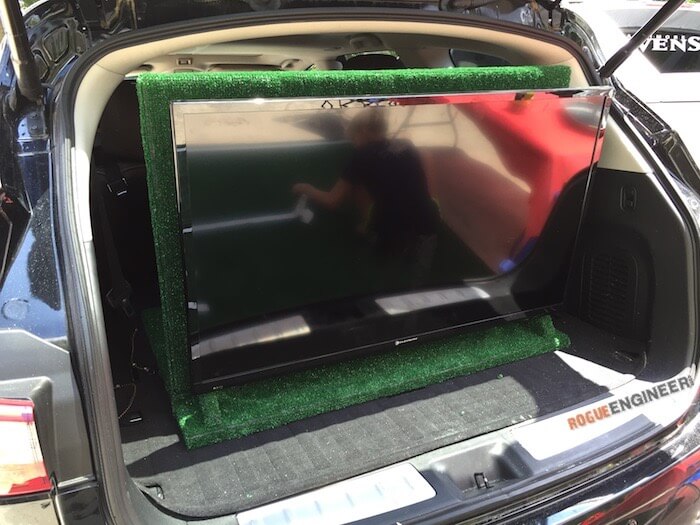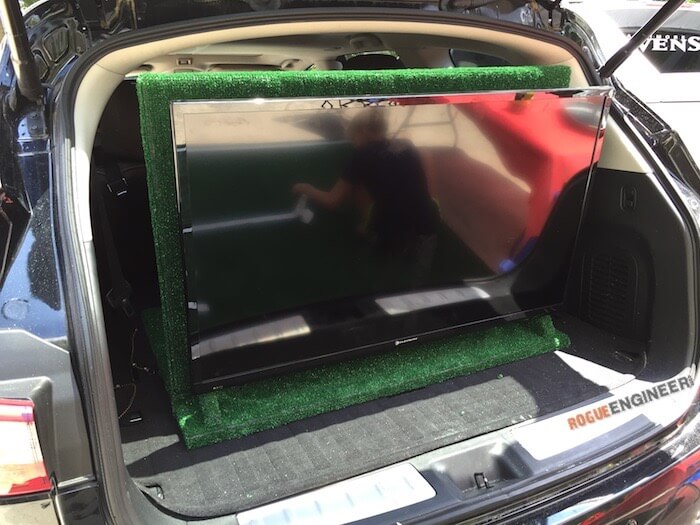 LCD TV Stand
Consider building this DIY TV stand when floor space is minimal. This DIY TV stand takes up very little space and can be moved as needed.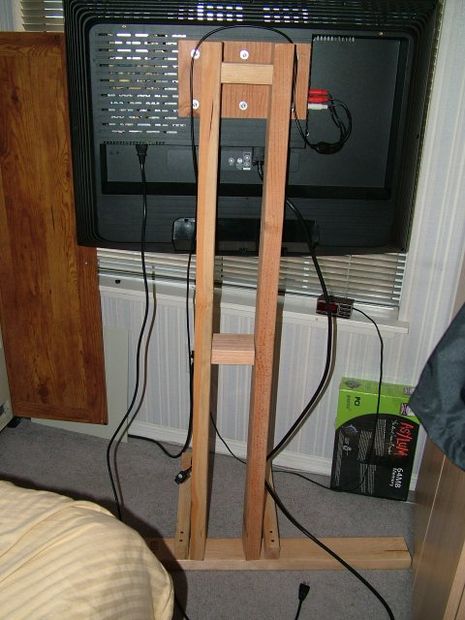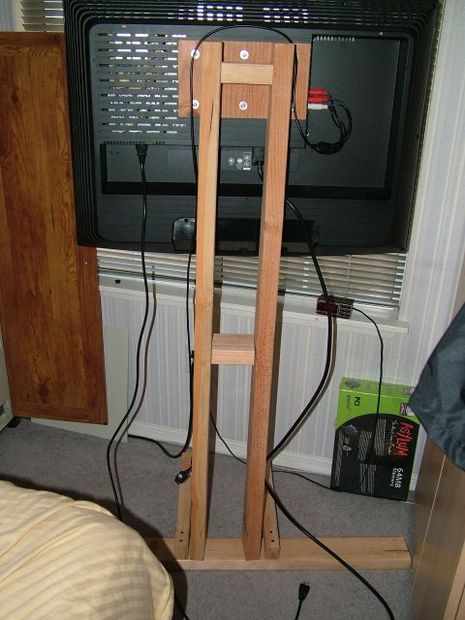 Classic Media Cabinet
These plans will enable you to build a classic style media cabinet that fits in well with traditional decor. Glass paneled bottom doors and decorative drawers attractively hold all the media equipment while the TV sits on top.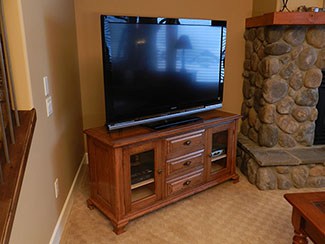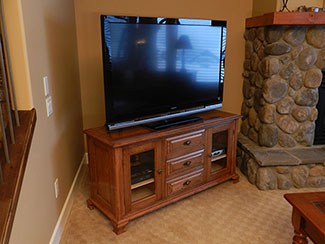 Modern Media Cabinet
Sleek and style with clean lines and no visible hardware. This media cabinet is a perfect plasma TV stand and can be built in one weekend.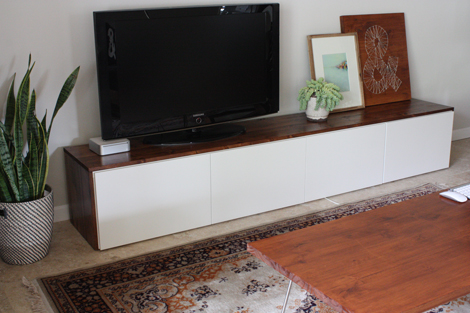 TV Stand with Cubbies
If open storage is desired, then these DIY TV stand plans will fulfill that desire. Open cubbies on the bottom keep everything in plain sight and right at your fingertips.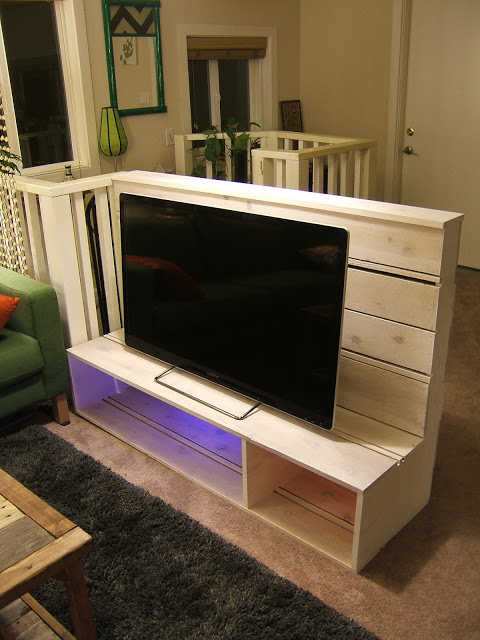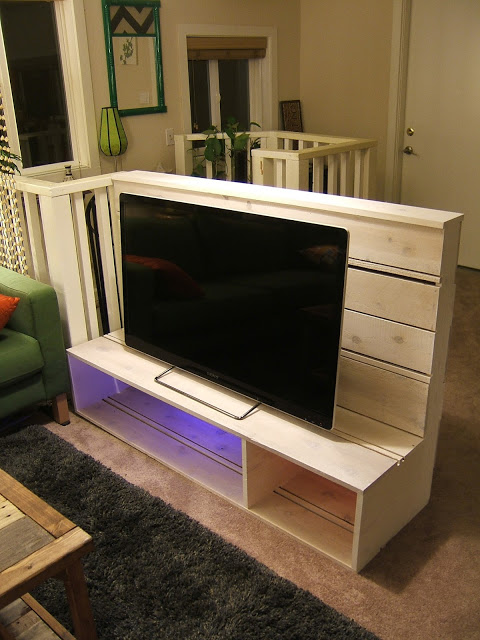 Reclaimed Wood
This TV stand idea uses reclaimed wood in two different finishes for a modern, eclectic look. Using reclaimed wood is good for the environment and allows you to create a one-of-a-kind furniture piece.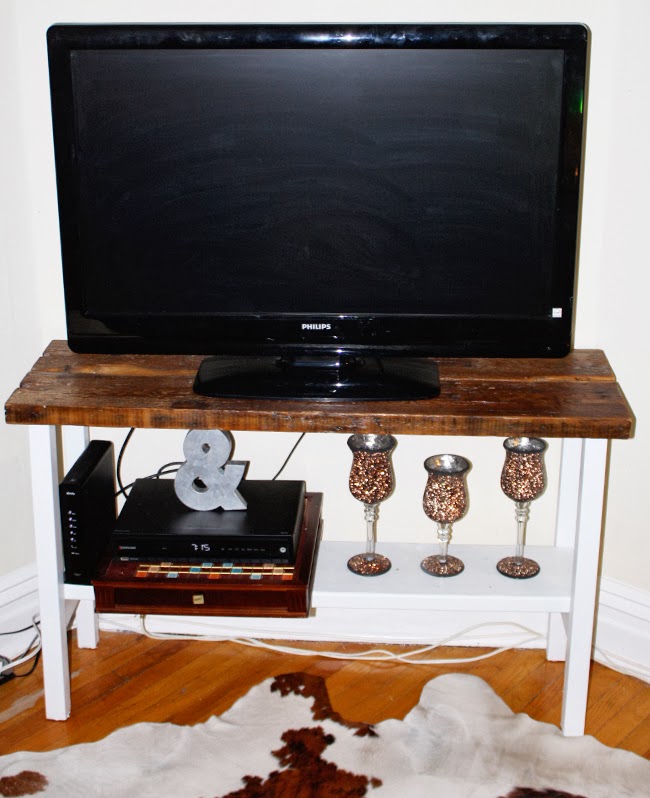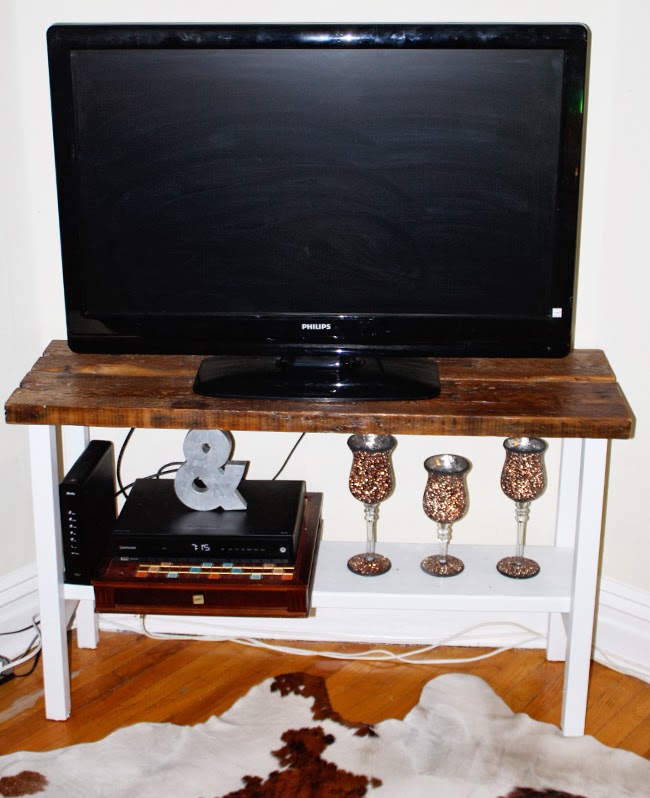 Dresser TV Stand
Recycle an old dresser into a brand new TV stand with this idea. Attractive, modern and functional, plus it s an old furniture piece from ending up in the landfill.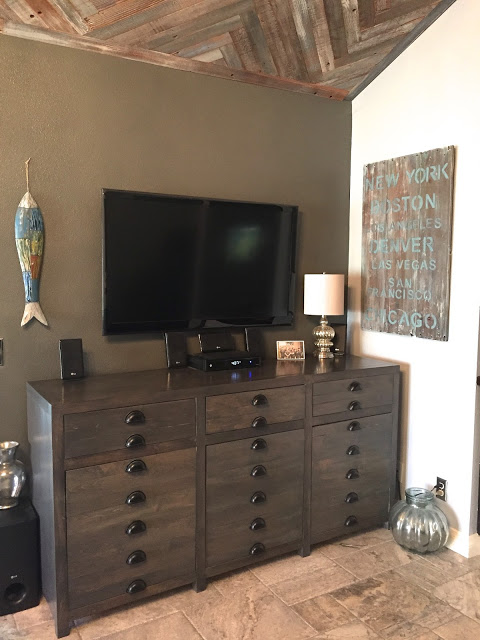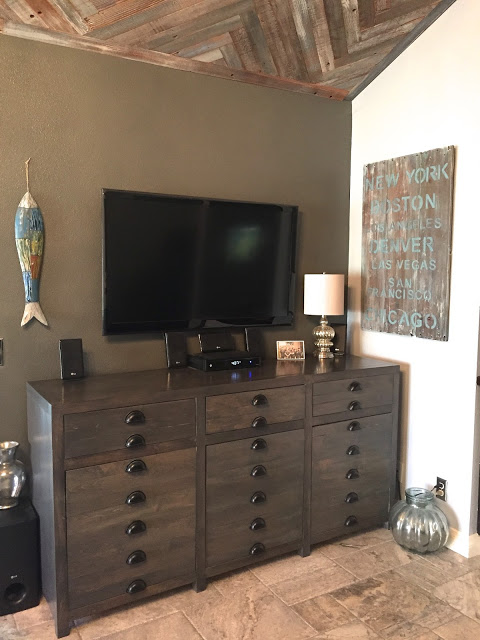 Ikea Pieces
Use several different components found at your local Ikea store to create this unique and modern TV stand. All media components can be tucked behind the attached speaker cloth to keep the room looking clean and updated.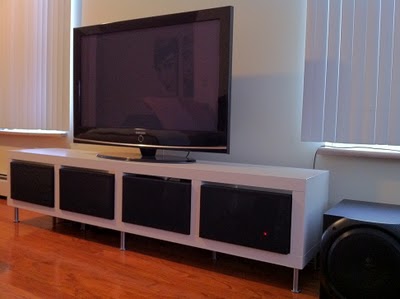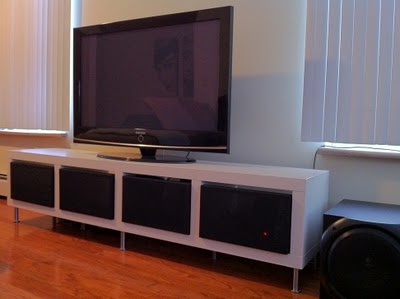 Scrap Wood
If you have several piece of scrap wood lying around, use this DIY idea to transform the scrap wood into an attractive TV stand. Open cubbies on the bottom can hold all media equipment and provide display areas for mementos.