A DIY kitchen backsplash will provide a newly renovated kitchen with a finished look, or it can give an outdated kitchen a quick and easy facelift. A variety of materials can be used for the do-it-yourself job, perhaps some you have not even considered. Kitchen wall tiles are the go-to material to use, but these backsplash ideas for kitchen can show you unique ways in which to install wall tiles so you can create a one-of-a-kind look for the heart of your home. Check out these 20 DIY modern kitchen backsplash ideas and get busy updating your home.
Beadboard Backsplash
Check out these kitchen backsplash pictures that will show you how to use easy-to-install beadboard. Beadboard is durable, affordable and can be painted or stained to any desired color.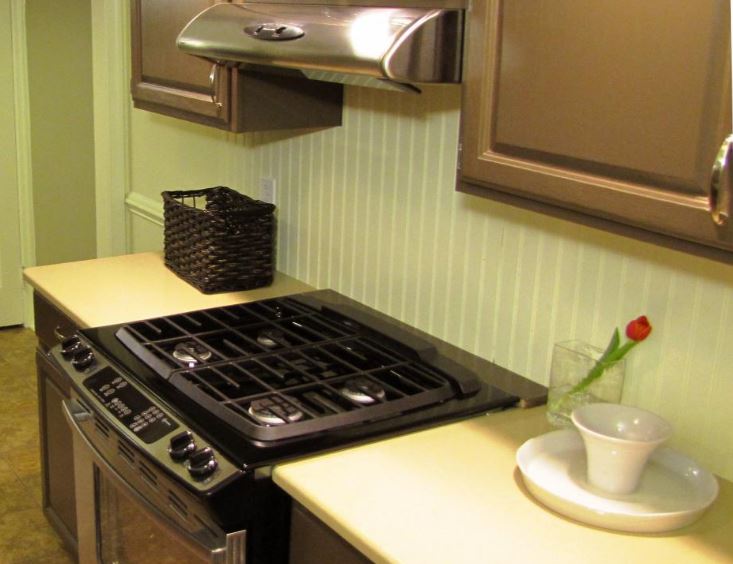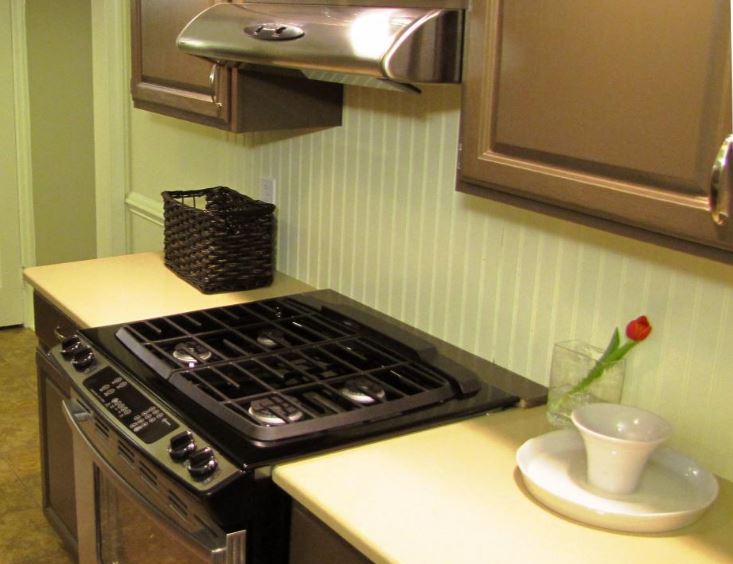 Garden Stone Backsplash
This classic DIY backsplash can be used in modern or rustic kitchens, or any style in-between. Garden stones are natural and their natural roundness will bring a soft edge into a room that typically has many sharp edges.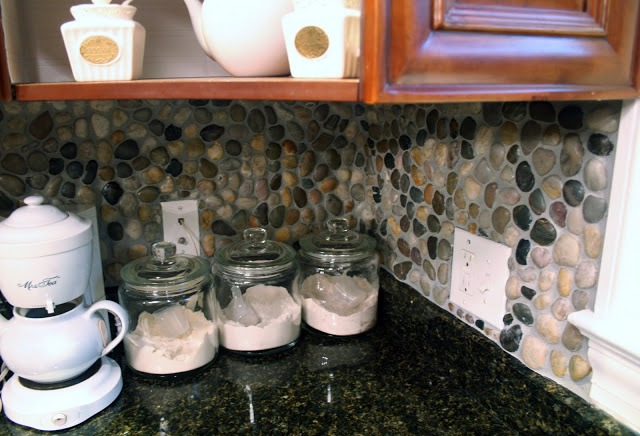 Chalk Board Paint
Here is a great idea for bringing a black and white kitchen into a modern and cohesive look. Use chalk board paint to paint the backsplash, then use chalk to create a design, such as this chevron pattern idea.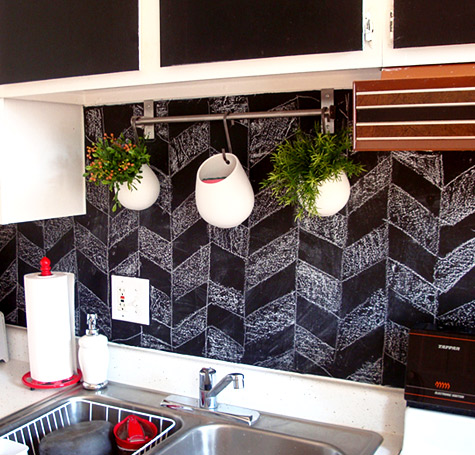 Tile Backsplash
Classic and beautiful, tiles can create a variety of looks for any kitchen. Check out these tile ideas and follow the easy DIY instruction on tiling a backsplash.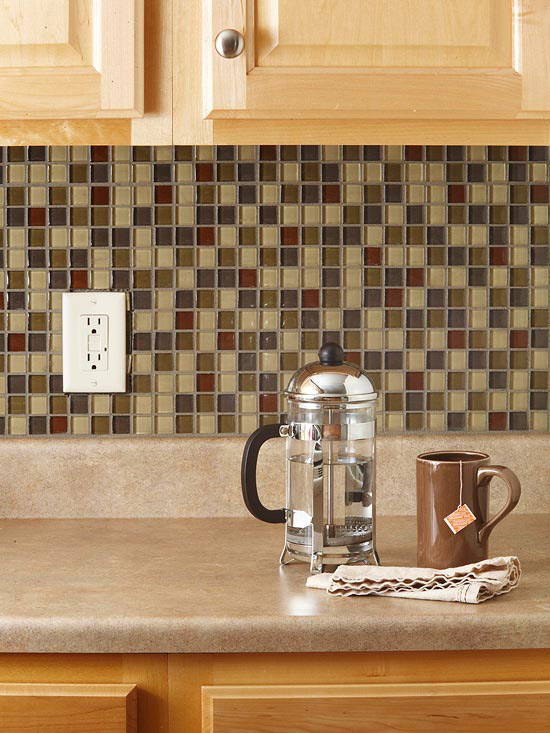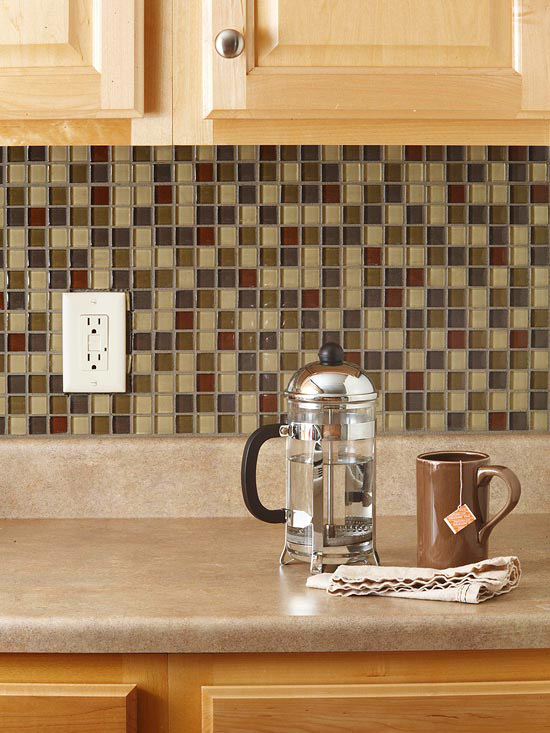 Stainless Steel Backsplash
Stainless steel is a timeless and durable material that will add an industrial touch to any kitchen. Also, light will reflect off of the shiny steel surface and make the kitchen brighter.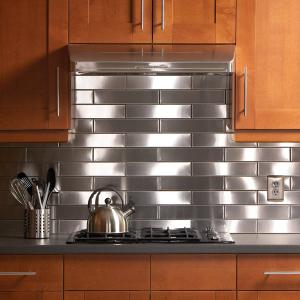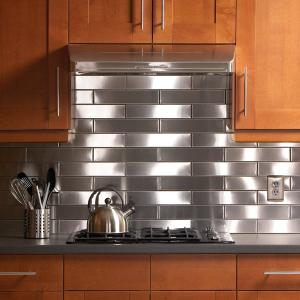 Faux Stone
Consider using a faux stone if you like the look of real stone. The fake stone backsplash idea for the kitchen provides the look without  grouting, tedious installation or heavy weight on the wall.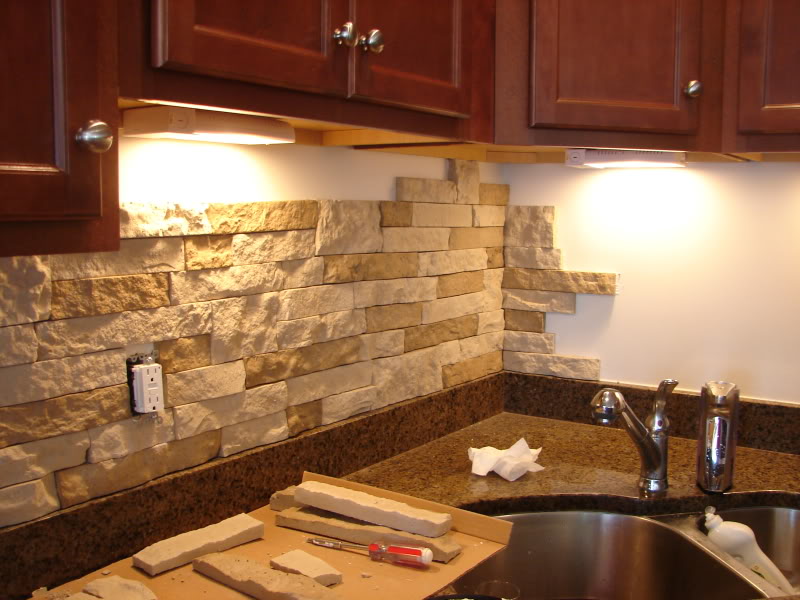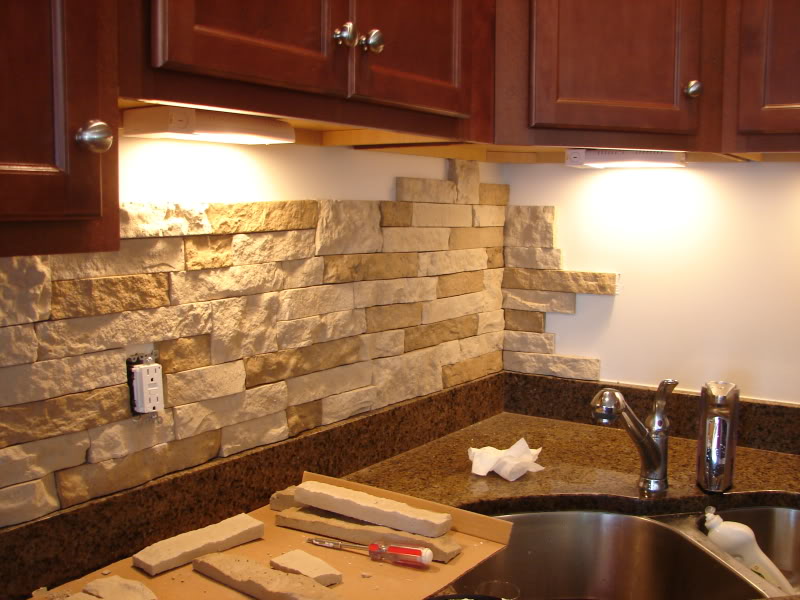 Tongue and Groove Wood
Tongue and groove wood is easy to install on any surface of a home, including the wall area between the countertop and upper cabinets. Easy to install and inexpensive, tongue and groove wood can be painted or stained to match any decor.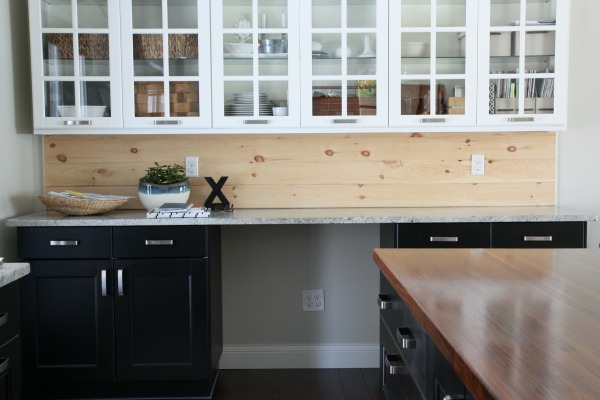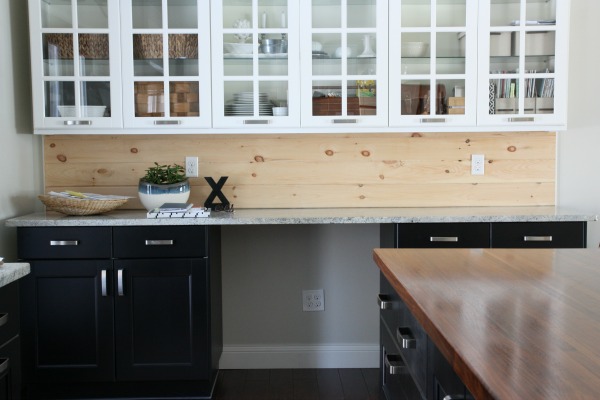 Mosaic Backsplash
Follow these step-by-step instruction to create a unique and beautiful mosaic backsplash. The backsplash installation is easy and the results are stunning.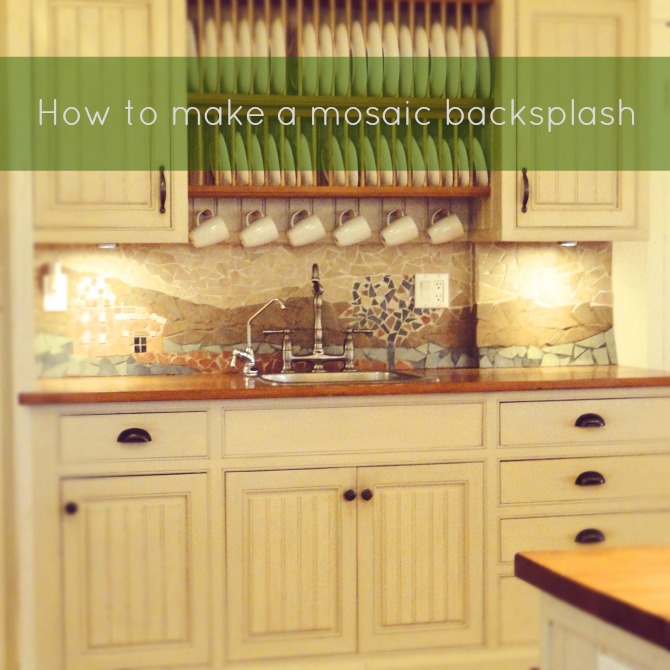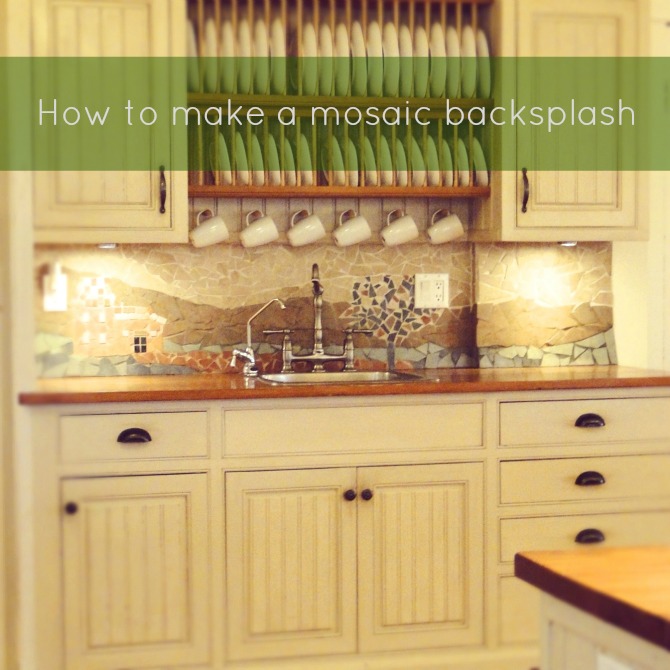 Vinyl Flooring Backsplash
This unique idea takes the flooring and puts in up on the wall, and the result are astounding. Super easy to install, leftover peel-and-stick vinyl flooring pieces can easily be custom cut, adhered to the wall, then painted. No one will ever guess this easy kitchen backsplash is actually flooring material.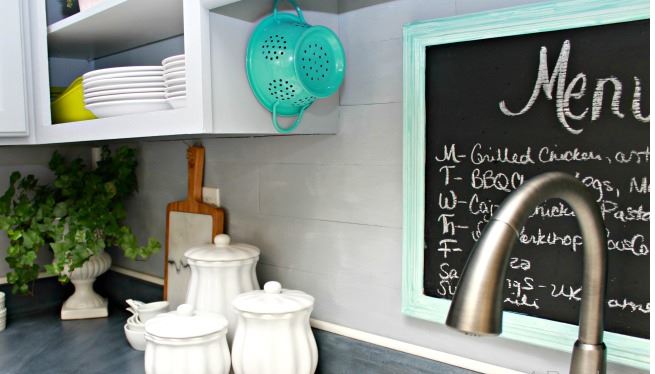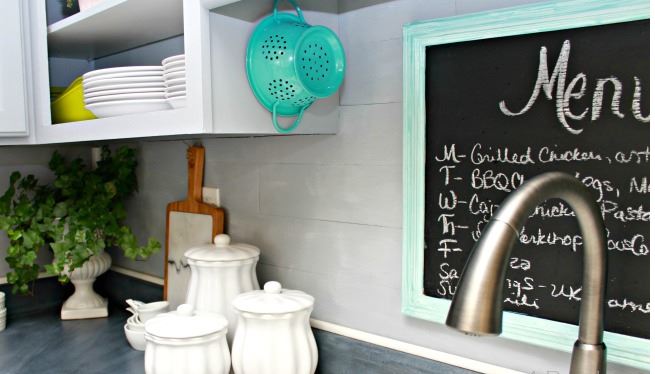 Wine Cork Backsplash
If you have a stash of wine corks that you wonder what to do with, here's the perfect idea. Create a unique and durable DIY wine cork backsplash using this pictorial idea.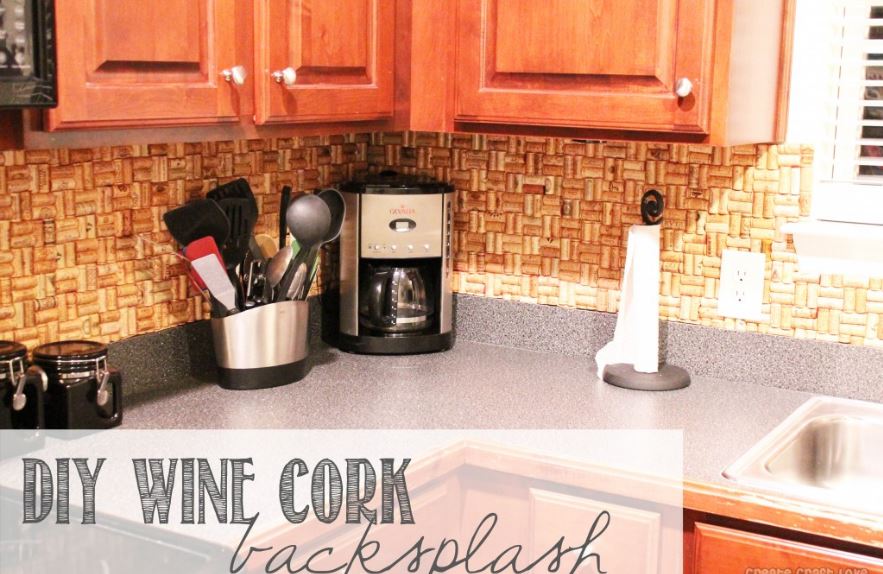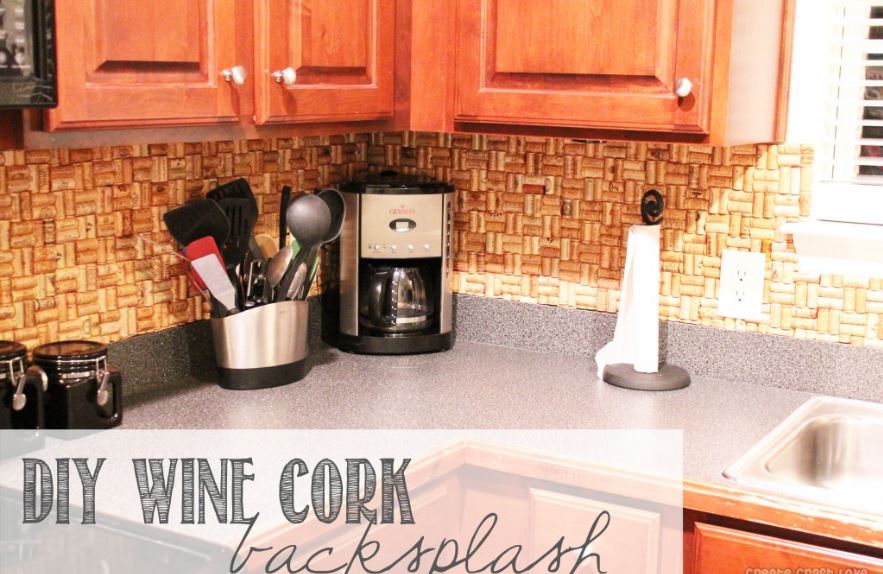 Tile Backsplash
Not just the ordinary ho-hum tile ideas, but check out these unique kitchen backsplash pictures that show you how to use tile to create a fresh and modern look.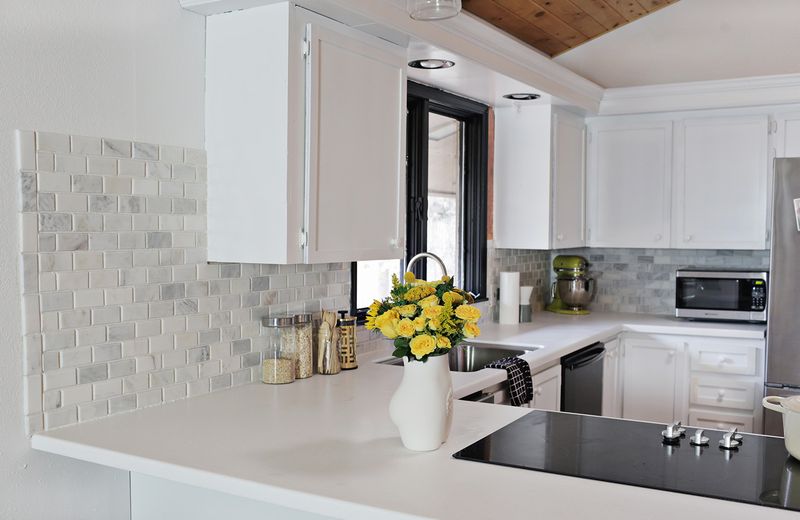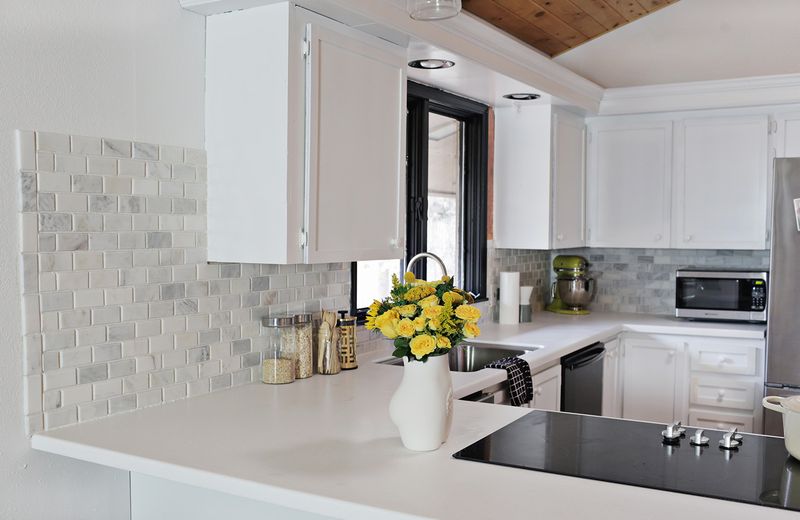 Fishscale Tile
Here is another unique way to use wall tile to create a WOW factor kitchen backsplash. Use this attractive fishscale tile design to create a separation of space within the kitchen, such as a wine area or desk area.
How to Tile
With all the options wall tile provides, knowing how to tile a backsplash is a desirable talent to have. This in-depth tutorial will teach you how to tile so you can confidently create a unique DIY backsplash in your home kitchen.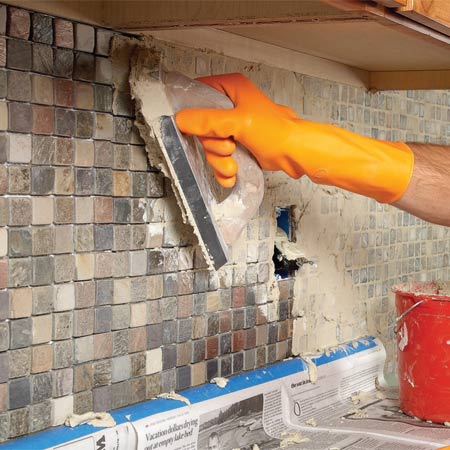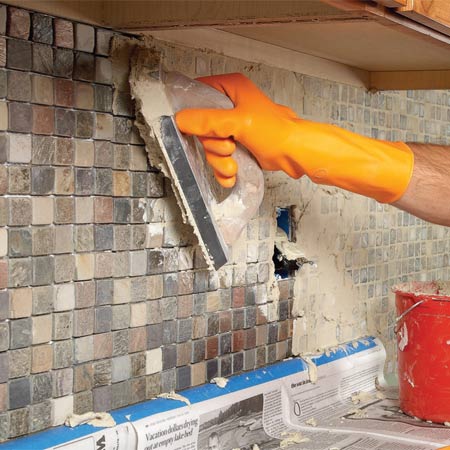 Beadboard Update
Give any kitchen a quick and easy facelift with easy-to-install beadboard. Paint the beadboard with a washable paint and you'll have a high-end look that is functional and inexpensive. See the detail for this diy kitchen backsplash.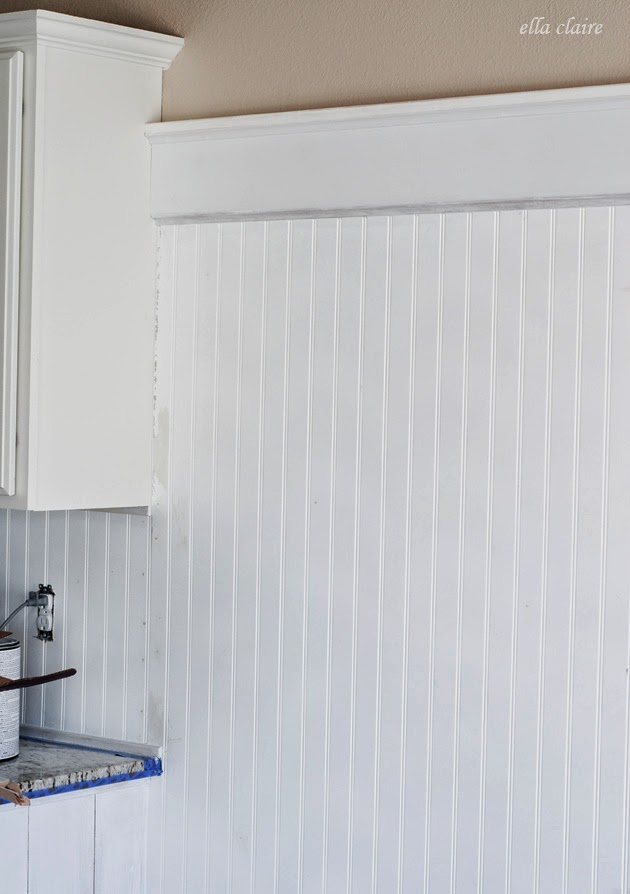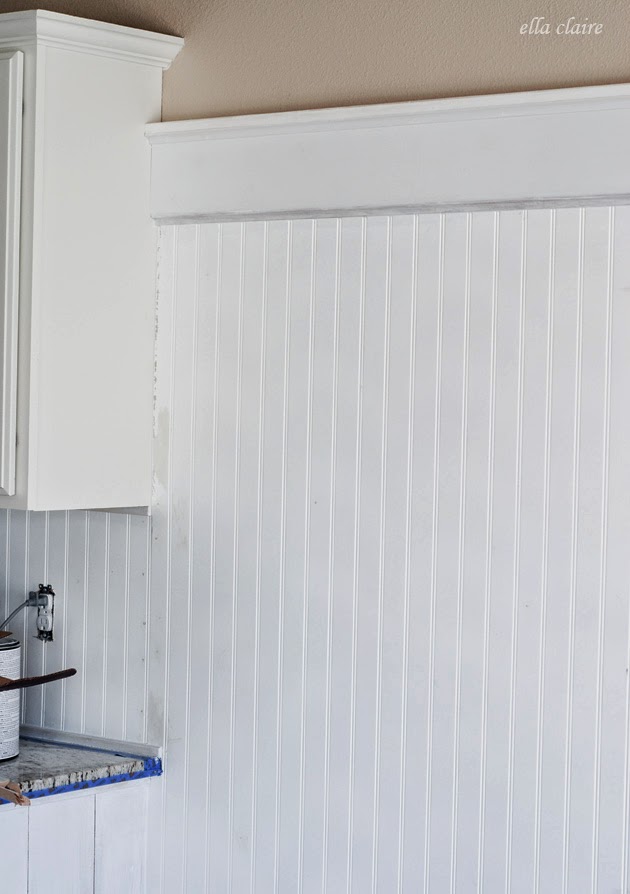 Herring Bone Wood Design
The herring bone pattern is a timeless classic that show up in everything from fashion to home design, and it makes a perfect design for a DIY kitchen backsplash. Follow these instructions for creating your own DIY herring bone pattern from wood to update your kitchen.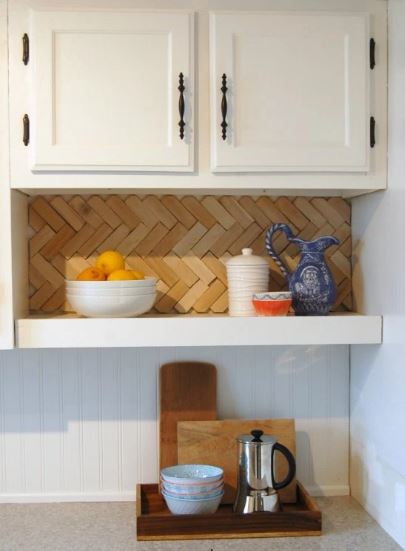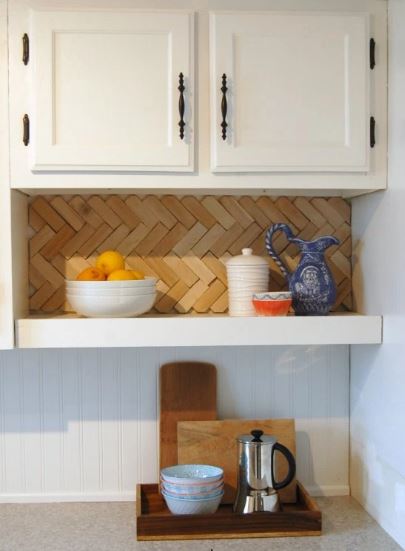 CD Mosaic
Old, scratched, unwanted CD's can be transformed into a bright, new, light-reflecting kitchen backsplash that will be the WOW factor of your kitchen. Check out these pictures and follow these instructions to give new life to old CD's and an outdated kitchen.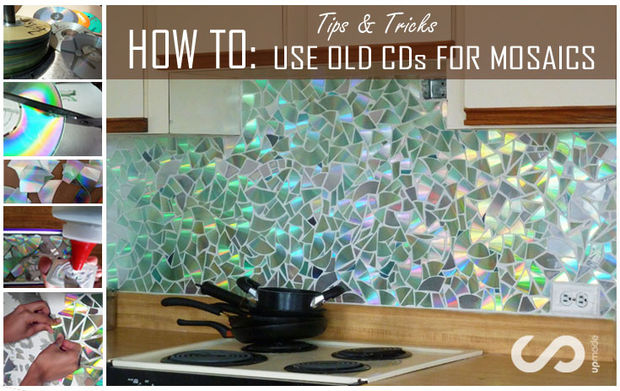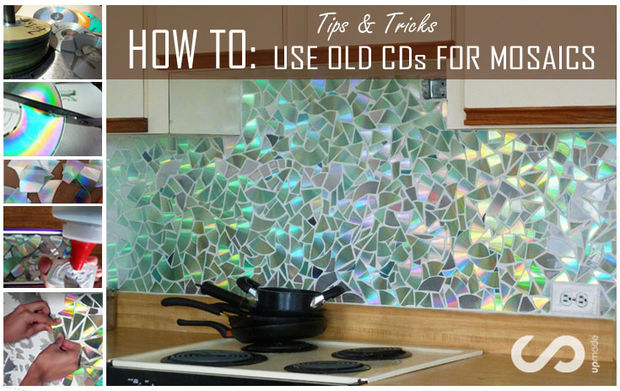 Easy Tile
Here is an easy and colorful way to install DIY tile for a kitchen backsplash. This idea will allow you to transform the look of your kitchen in just a couple of hours, and it won't break the budget.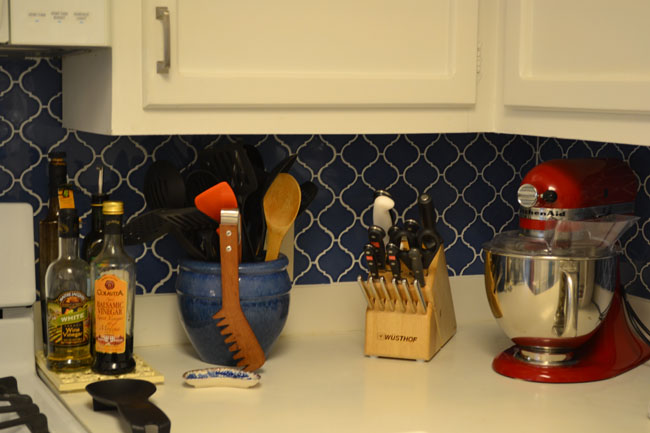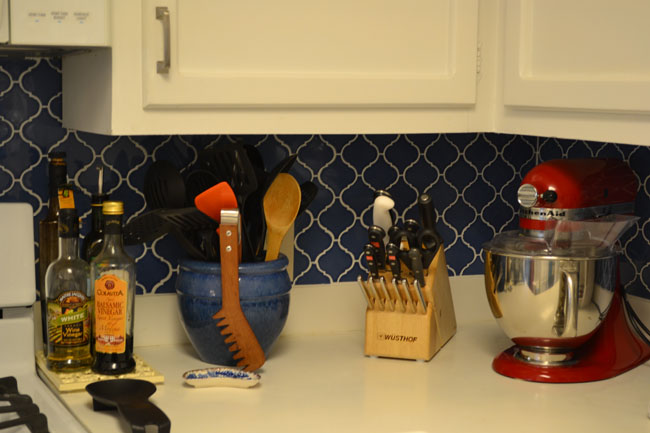 Faux Brick Backsplash
No one will know it's not real brick, except you. Look at these pictures and follow the easy instructions to create a faux brick backsplash in your kitchen.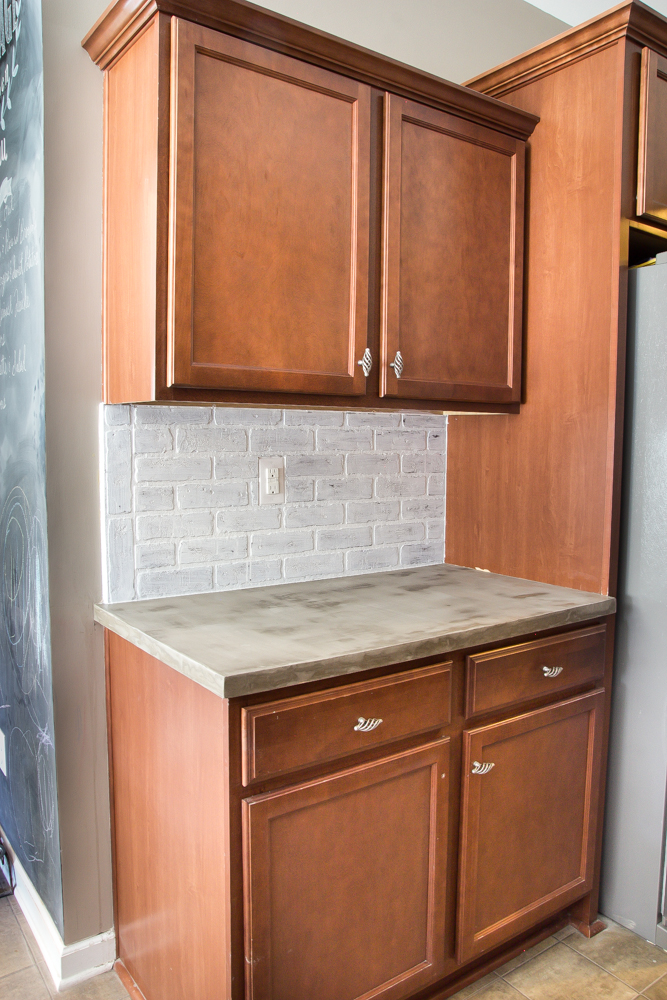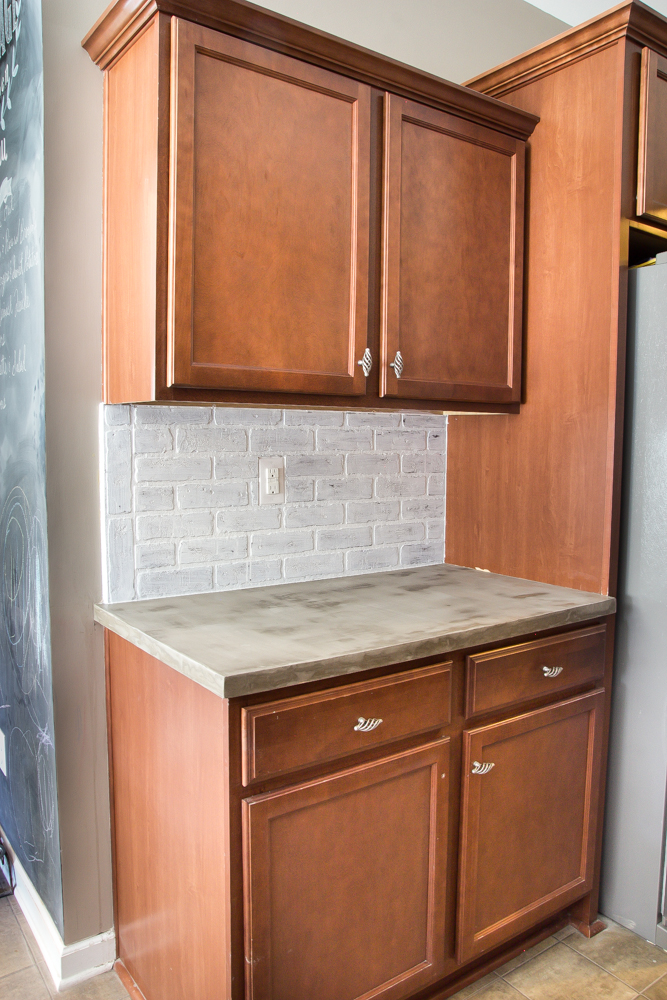 Copper Penny Backsplash
Transform that jar of pennies you've been saving into a unique and beautiful copper penny kitchen backsplash using this idea. Light-reflecting and way out of the ordinary, this penny idea will update your kitchen and save you many dollars.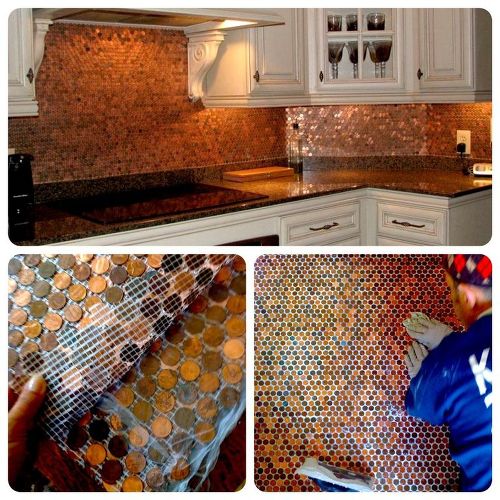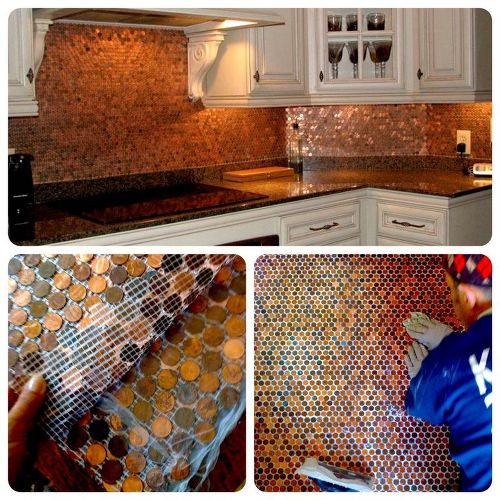 Coffee Bean Backsplash
Here is a kitchen backsplash that is perfect for a coffee lover or coffee house – a backsplash that incorporates real coffee beans into the design. A simple DIY project when you follow these instructions.