You can easily transform unused outdoor space into an inviting entertainment zone with one of these fabulous DIY outdoor kitchen plans. Add value to your home and enjoyment to your life by creating an outdoor space that keeps family and friends close plus provides a quiet outdoor retreat for you and that special someone in your life when a private oasis is needed. Look over these 10 amazing outdoor kitchens plans and discover the one that's right for you your backyard.
Concrete Counter Top Kitchen
Rustic and functional, this concrete DIY outdoor kitchen keeps everything handy in the open shelving and provides plenty of food prep surface.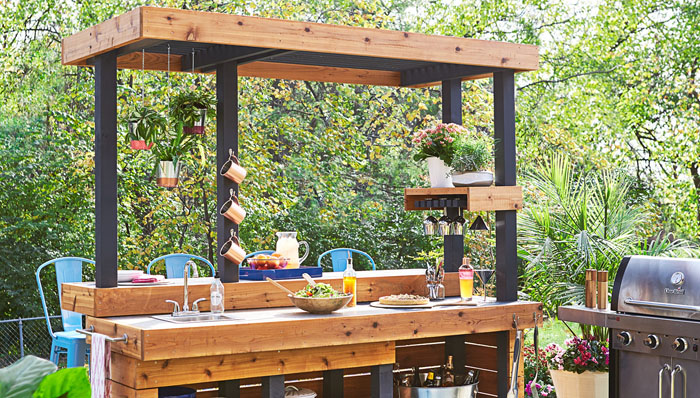 Wood Fire Oven
You can have your very own wood fire pizza oven in your backyard with these easy to follow instructions and outdoor kitchen plans. Cook pizza and more in an oven that will make you want to cook outdoors year around.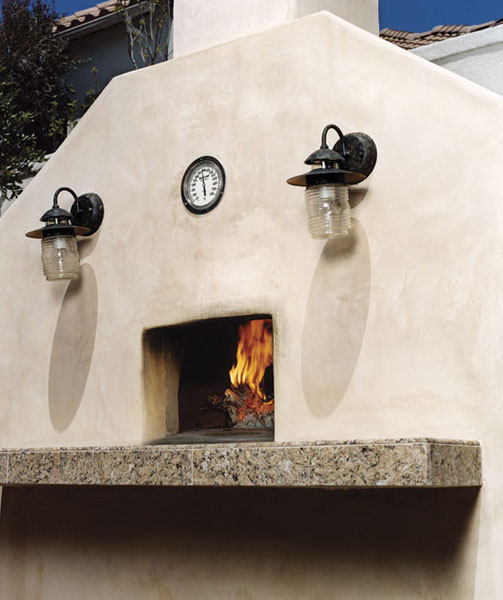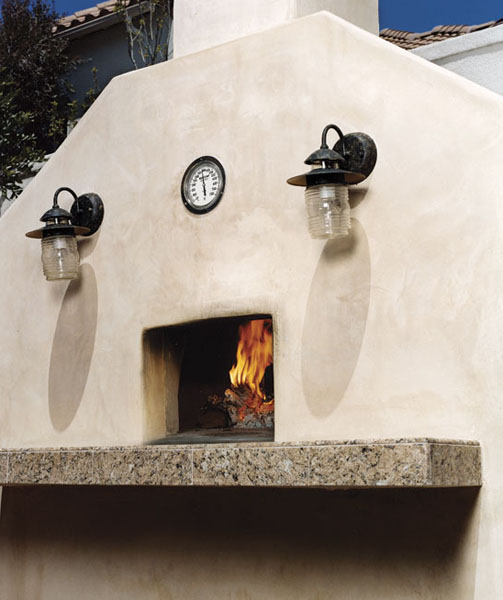 Outdoor Kitchen Cabinets
When plenty of storage space is a must, use these plans on how to build an outdoor kitchen with cabinets. Go rustic, elegant or somewhere in-between by the wood choice. See also diy kitchen cabinets.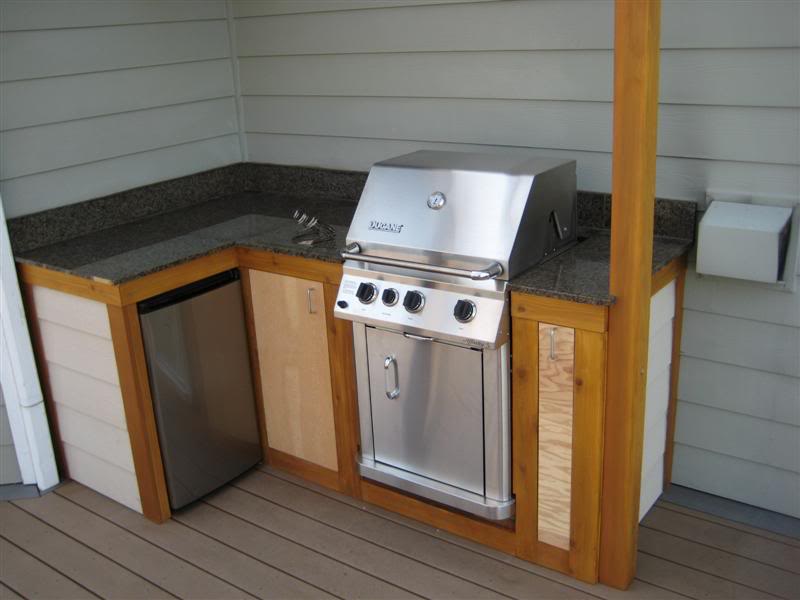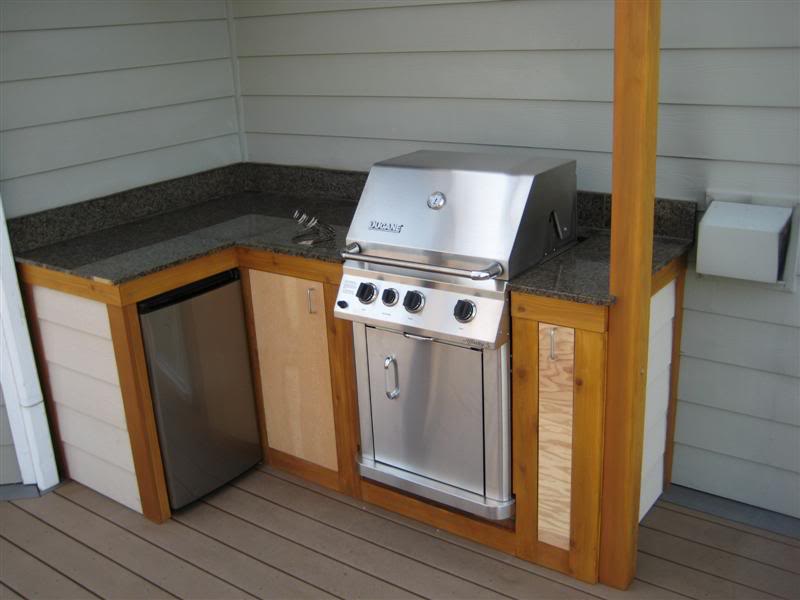 Outdoor Grilling Island
Start with a gas grill, then build an island around it. Simple, inexpensive and very functional. Build the outdoor kitchen island as long as desired, you can even incorporate bar-style seating into the island.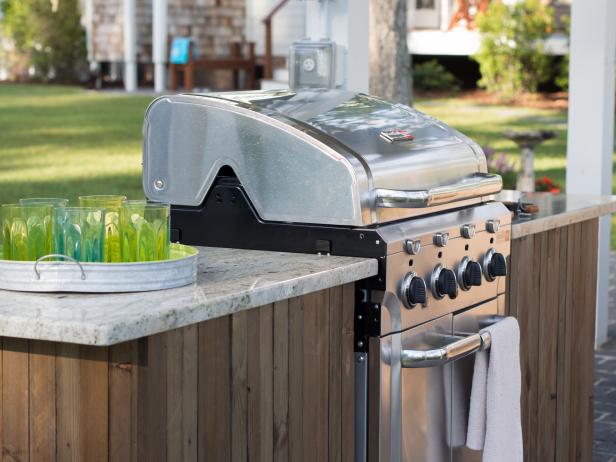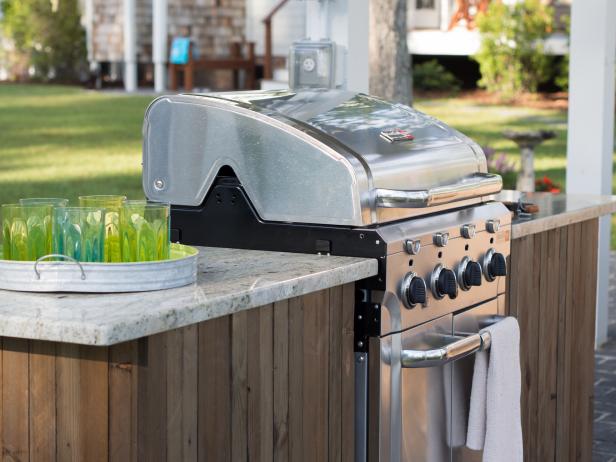 Build An Outdoor Kitchen with Pergola
When you want a little shade, but not a complete roof over an outdoor kitchen, consider building an outdoor kitchen with a pergola overhead. Great for hanging lights, plants and defining the outdoor cooking space. See also pergola plans to add shaded area.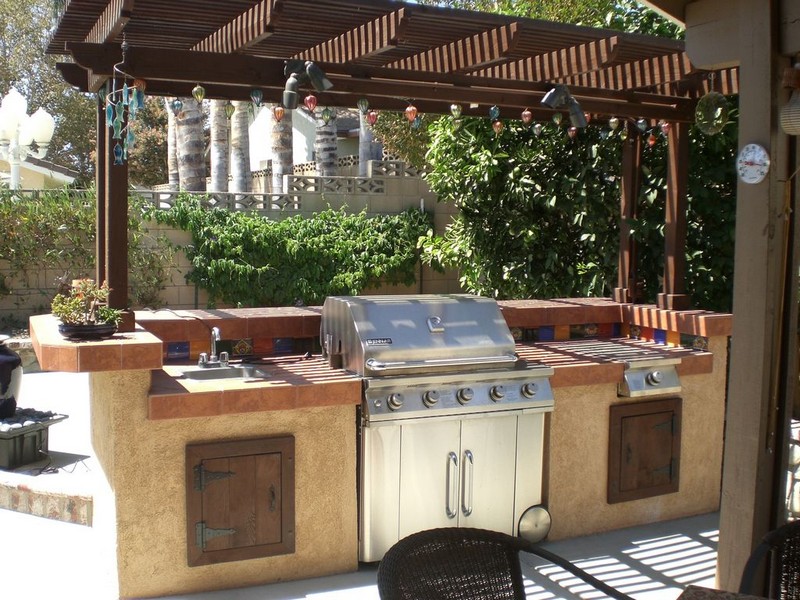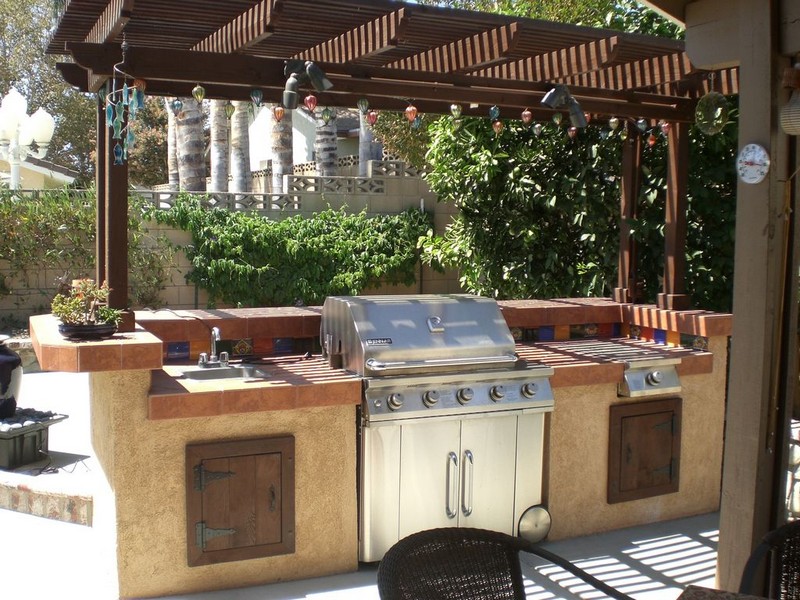 Construct An Outdoor Kitchen With Concrete Counter Top
Create Beautiful and durable, concrete counter top kitchen with this easy to follow outdoor kitchen plan . Color can also be added to the concrete mix to blend the desired color to create an eye-catching work surface that will look good for years.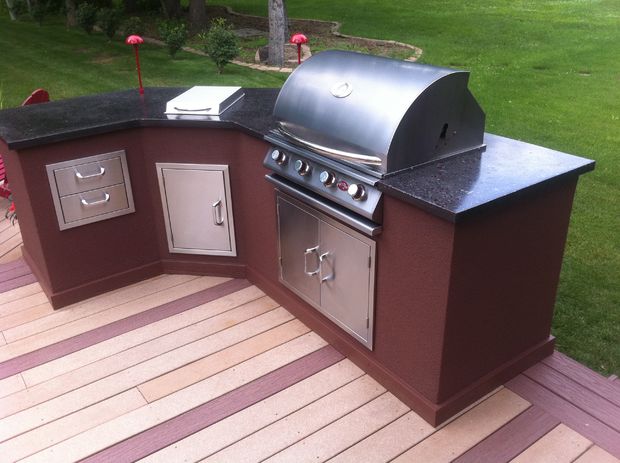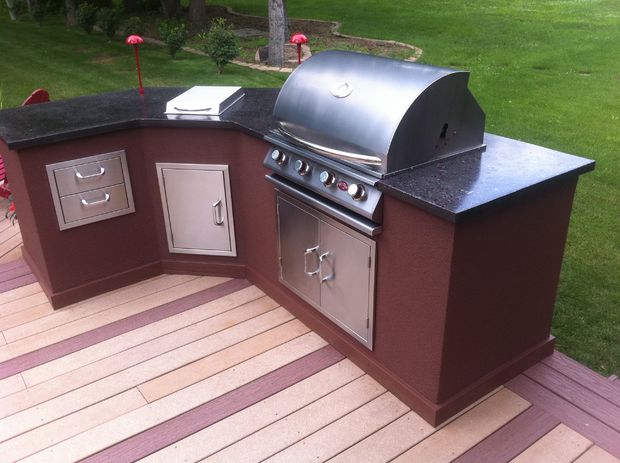 Make An Outdoor Kitchen With Extras
This outdoor kitchen plan that incorporates a few extras will prevent dozens of trips to the indoor kitchen while you're entertaining. Outdoor cooking and entertaining requires cold beverages to drink and this backyard kitchen has a built-in mini fridge. Expand on this idea and add other extras, like a rinsing sink and smoker, to your backyard kitchen to make entertaining a more relaxing experience.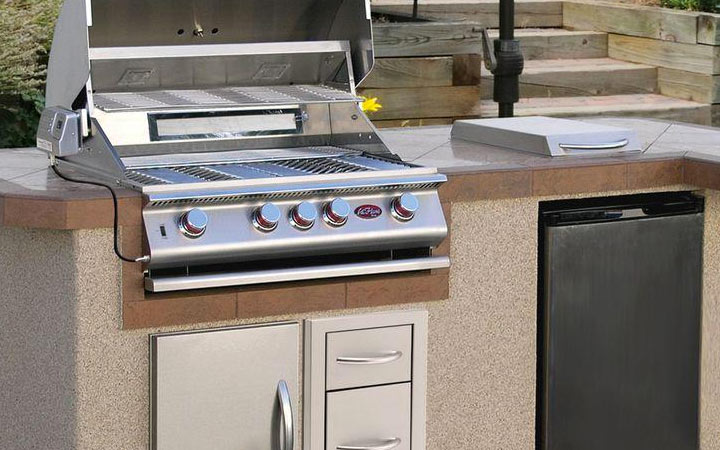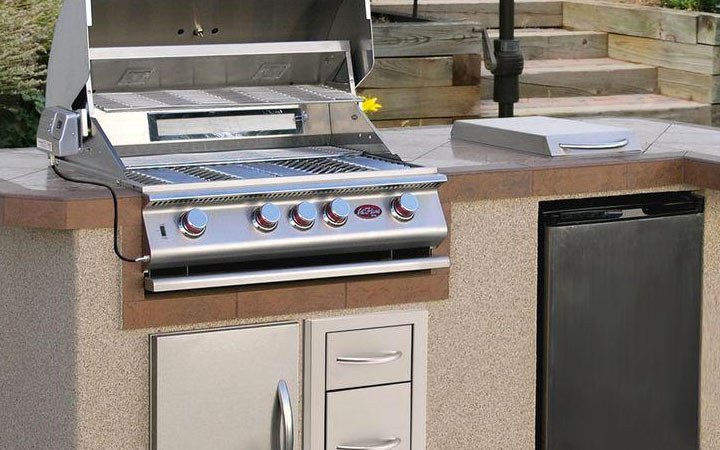 Portable Backyard Kitchen
This portable backyard kitchen allows you to follow the sun, the shade or the party. This DIY outdoor cooking space is quick and easy to build so you can get the party started sooner. Hook the water hose up to the rinsing sink to keep everything clean and sanitary.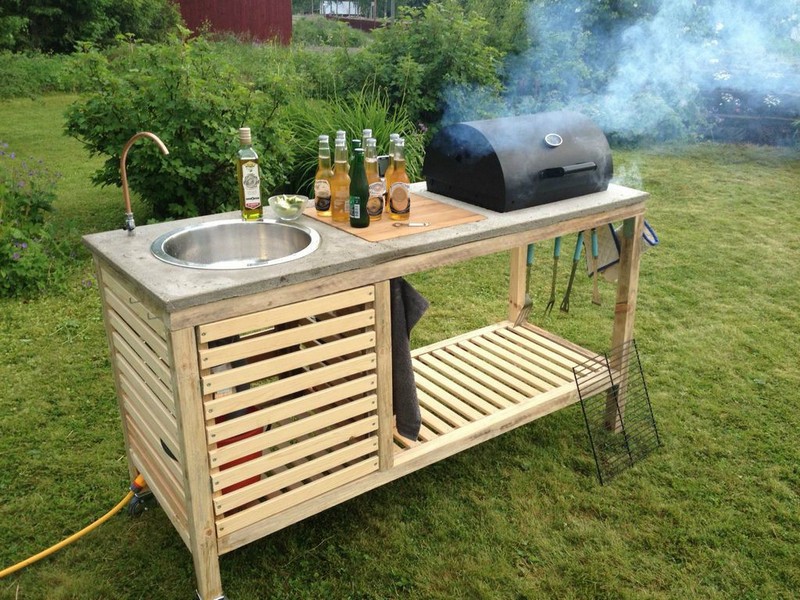 Turn A Boring Deck Into DIY Kitchen with Bar
Transform a boring backyard deck into an exciting outdoor kitchen complete with bar and built-in ice chest. Grill, smoke, drink and relax in this high-end outdoor cooking space that is built on a ho-hum deck.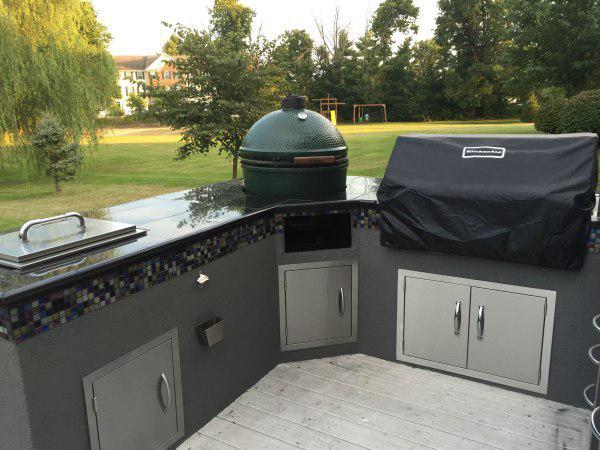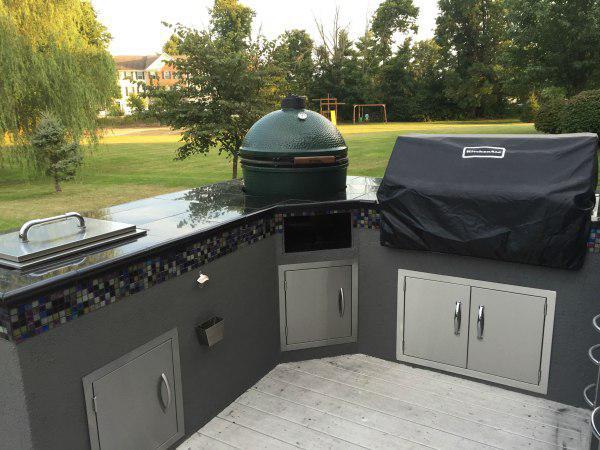 Easy Video Instructions
Follow these video instructions to build an outdoor kitchen that has a grill, mini fridge and rinsing sink. Great for a small backyard, and if space permits, add a kitchen island to double as a food prep surface and eating surface.