Keeping the water crystal clear in an outdoor fish pond or water garden can be challenging, but it doesn't have to be expensive. A pond filter system is inexpensive and easy to build and will work as well, if not better, than those expensive filters sold at home improvement centers. Check out these 10 DIY homemade pond filter ideas that are complete with pictures and instructions to find the one that is right for your outdoor water feature needs.
Barrel Filter
The detailed shopping list and pictorial guide makes this barrel filter system is an easy build that even a novice DIYer can accomplish. Every step of the build is detailed and leaves nothing to chance.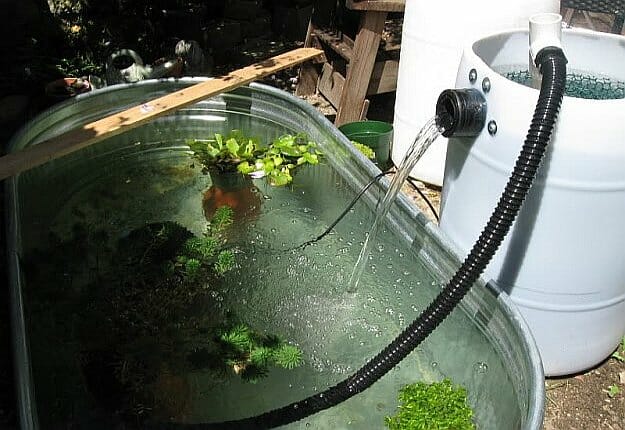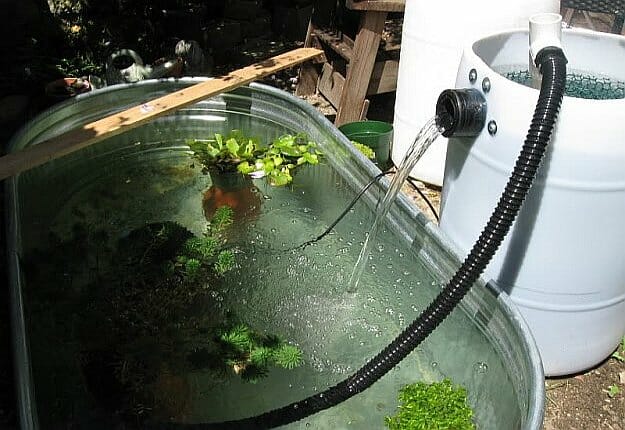 Bio Filter For The Garden
To construct a simple, yet highly functional, bio filter for your garden pond, all you need is a small plastic crate, some lava rocks and biodegradable air conditioner filters. Easy to assemble and cheap to use.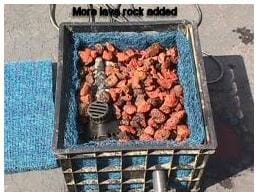 Gravitational Koi Pond Filter
You'll be able to instantly see your beautiful koi swimming around in the crystal clear water after you build and install this easy to operate gravitational fish pond filter. Gravity does all the work for you and less than $20 buys all the needed parts to assemble this water filtration system for a koi pond.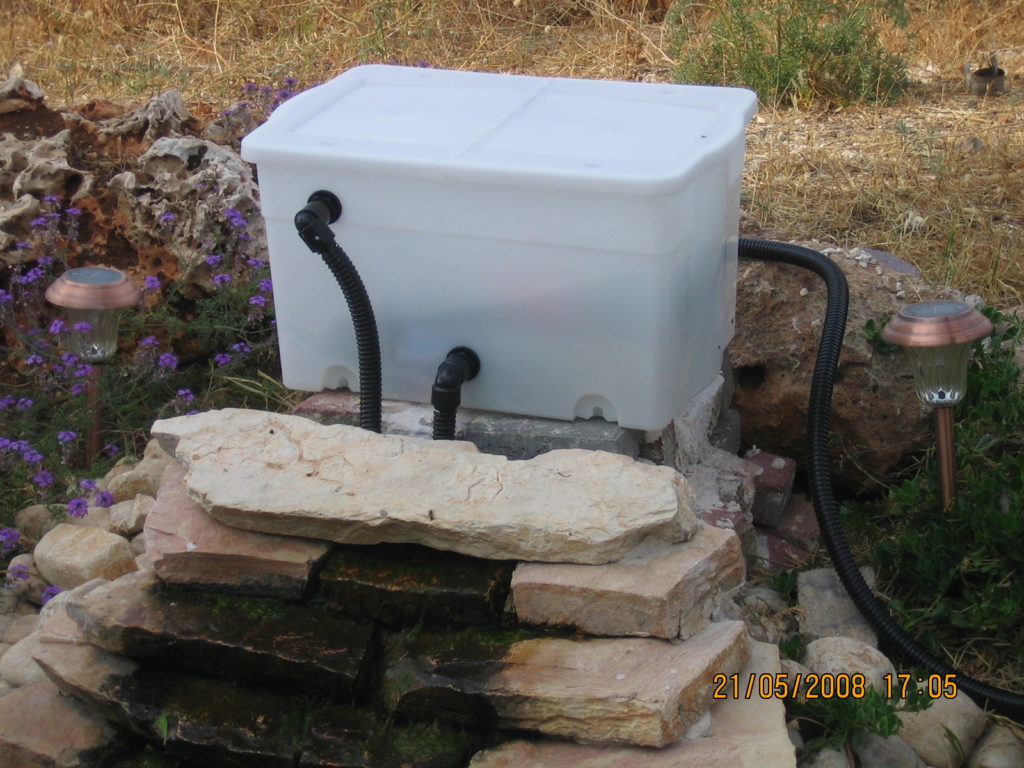 Bioball Filter
For under $50 you can build this effective bioball filter system that can easily filter and clean up to 300 gallons of water in a typical garden pond.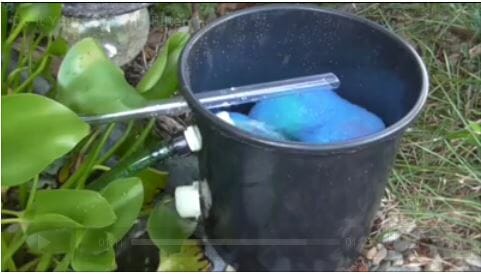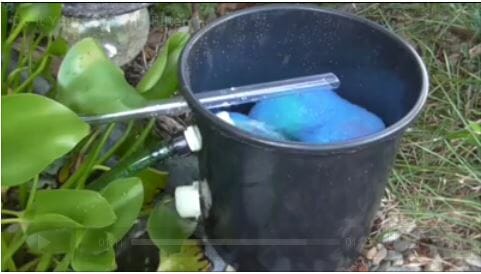 Flower Pot Filter
This unique ideas starts with a large flower pot and ends with clean water for your fish or garden pond. The mechanics of the pond filter system are housed inside of a large flower pot so it blends in with the surroundings. If you have a large plastic flower pot on hand, the cost for this DIY filter is close to zero.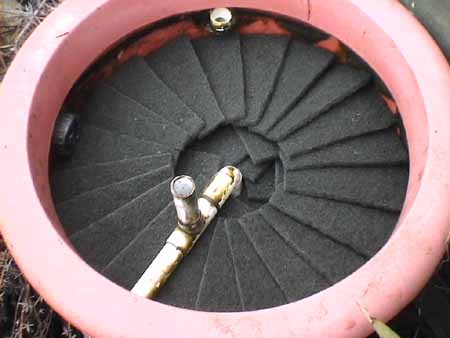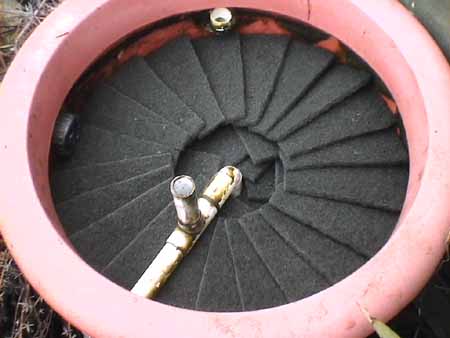 Plastic Tub Filter
If you don't have a flower pot on hand to use as a filter, how about a plastic tub or tote? They make perfect housing units for the mechanics of a gravity bioball filtration system. This unique set of DIY building plans shows you how to bury the plastic tub so the entire water filtration system will be out of sight.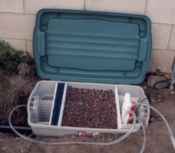 Garbage Can Filter
Buy a garbage can and follow these step by step instructions for transforming a garbage can into a highly function garden pond filtration system.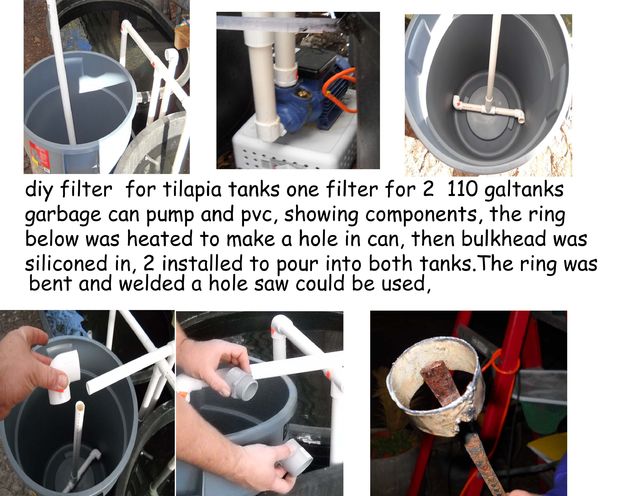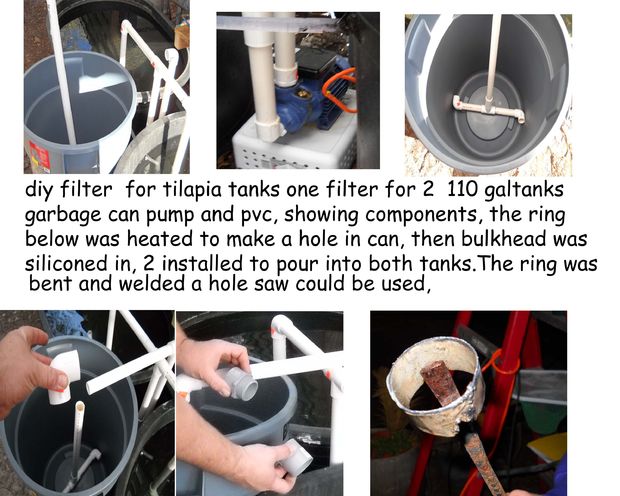 Two Tub System
Here's a system that can handle cleaning the water of a large garden or fish pond. This two tub system can easily be built by following these step by step pictorial instructions. Check out the before and after pictures to see how large of a pond this two tub system can actually keep clean.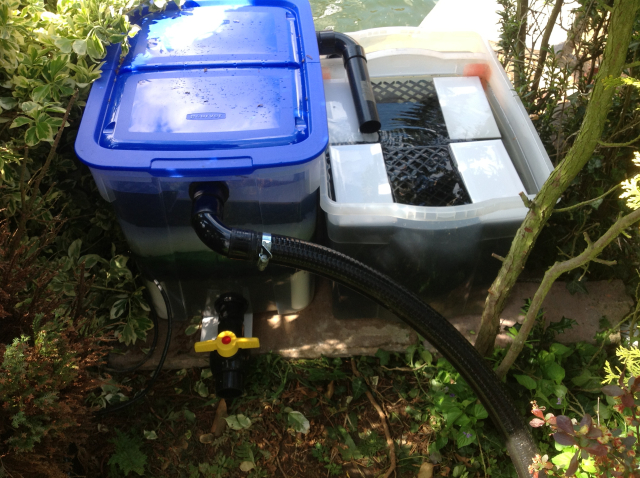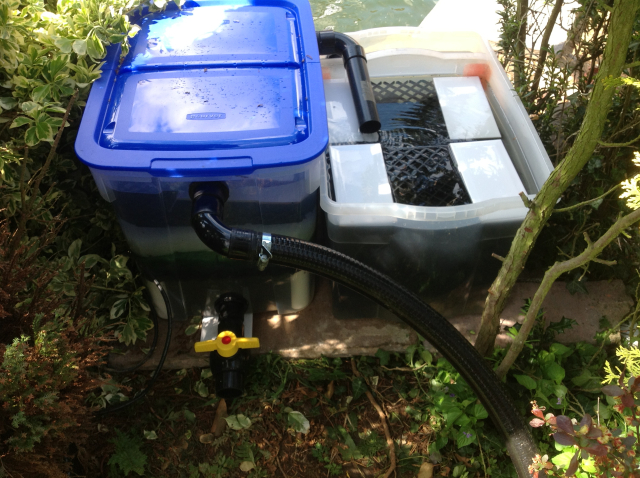 Shower Filter
As with anything, there are positive features and negative, this unique plan not only details how to build a shower filter for a pond, but also lists the positives and negatives of this type of pond filter. Read about the good and bad side of this DIY filter system before you undertake building it.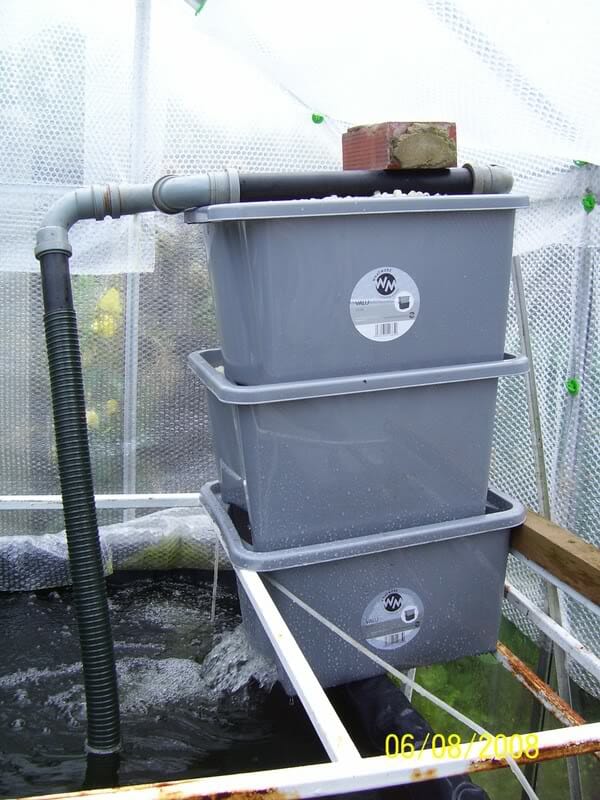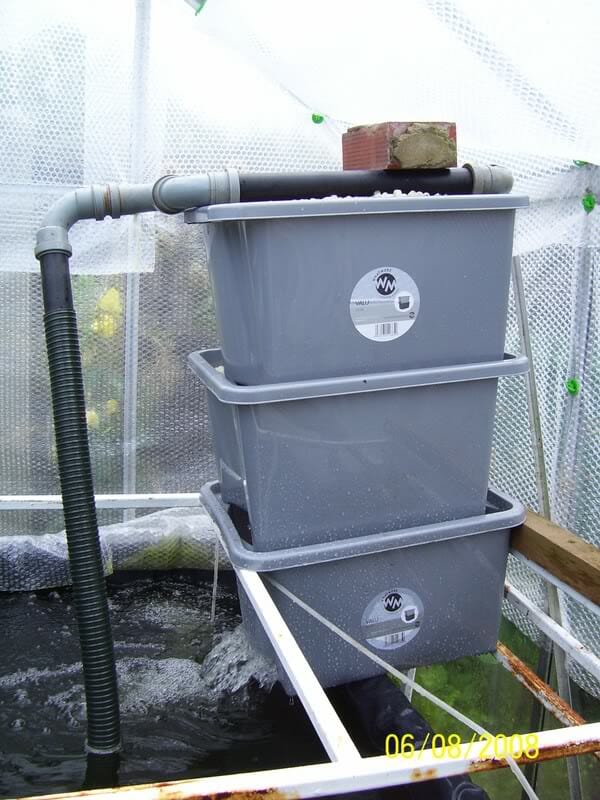 Gravel Filter
This design is simple and practically free since it focuses on using what you have on hand to build. This gravel filter system using recycled objects makes for a better environment, for fish, plants and humans. Free (or almost free) is a good price too.