Creating your own DIY bed frame is the only way to get the exact bedroom look you want and have a one-of-kind frame. Building a bed frame is easier than you might think, and it only requires minimal tools and materials. Look through these 20 unique bed frame ideas and be inspired to create a bed that is as unique as you are.
DIY Floating Bed
A diy floating bed with clean lines is minimalistic in appearance, yet it makes a bold room statement.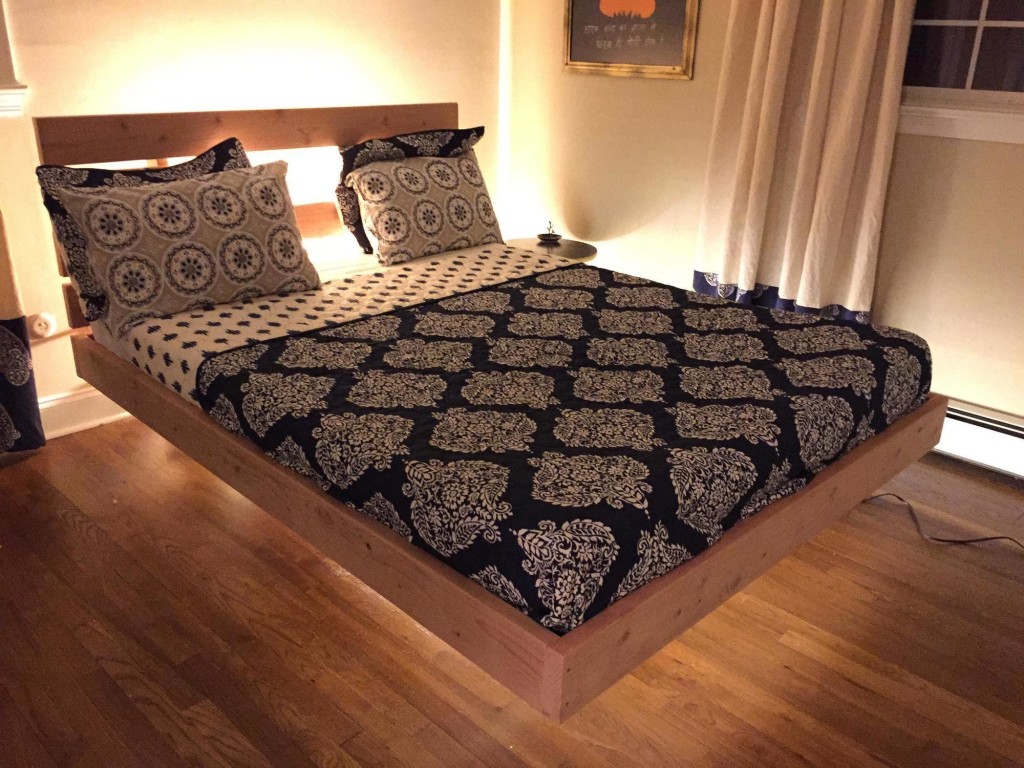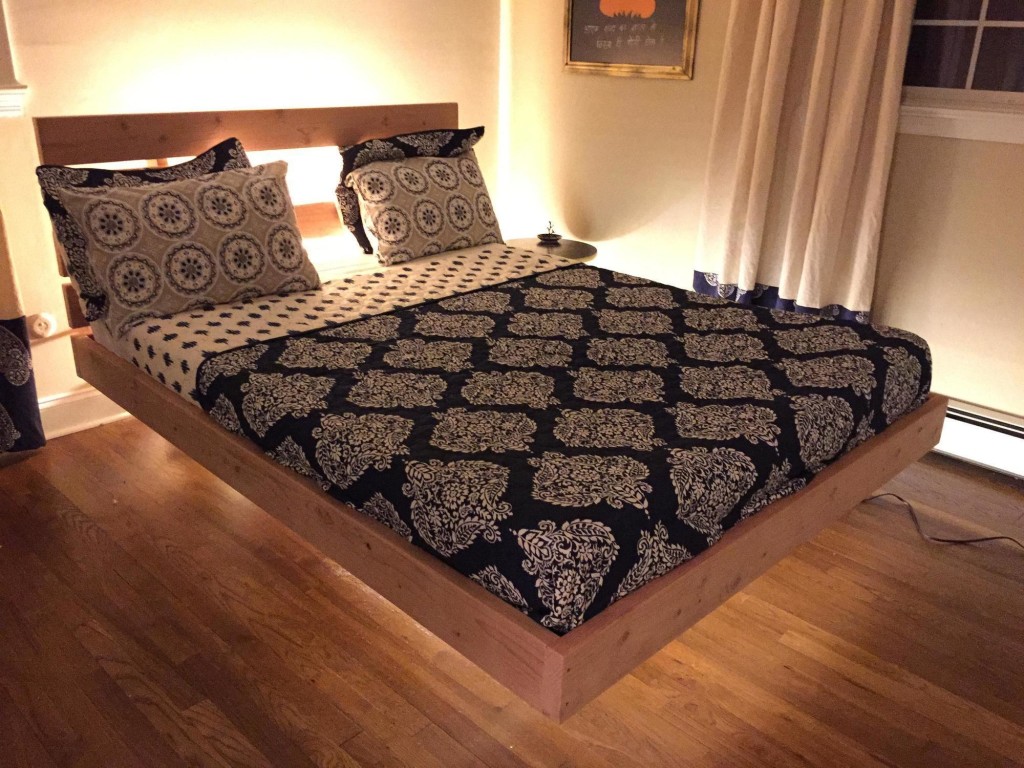 DIY Queen Bed Frame
Simple elegance that will enhance the look of any room and provide you with a good night's sleep with this diy queen bed frame.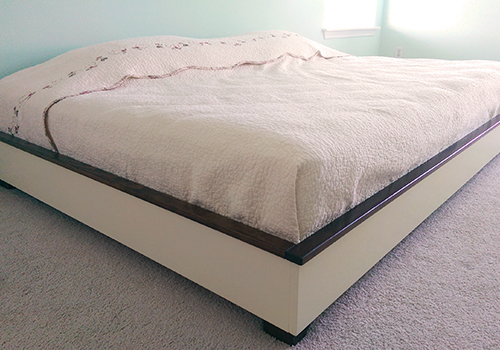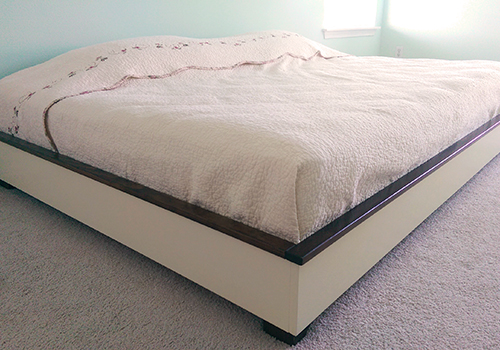 Tongue and Groove Planks
Tongue and groove planks can be purchased at any home improvement store and snap together for a strong fit and smooth, finished look.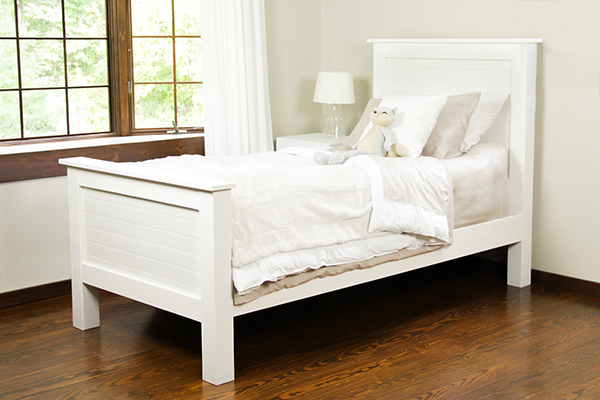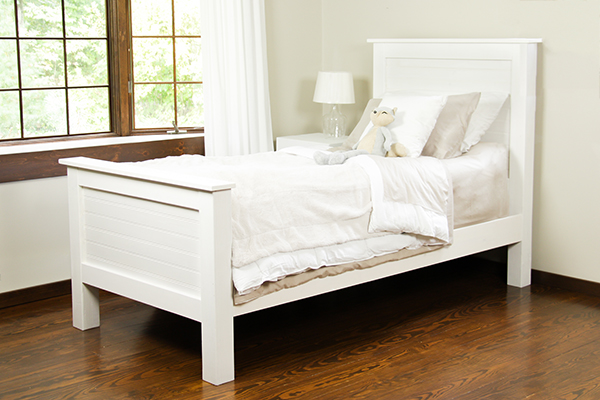 Shabby Chic
These plans for a shabby chic wood DIY king bed frame will build you a lot of bed for a little money.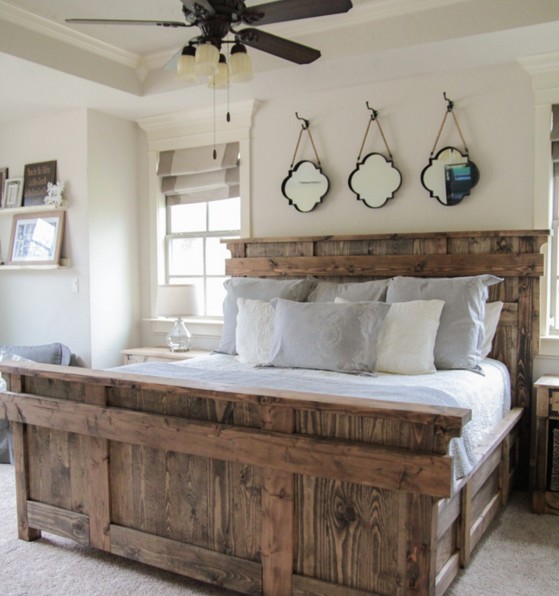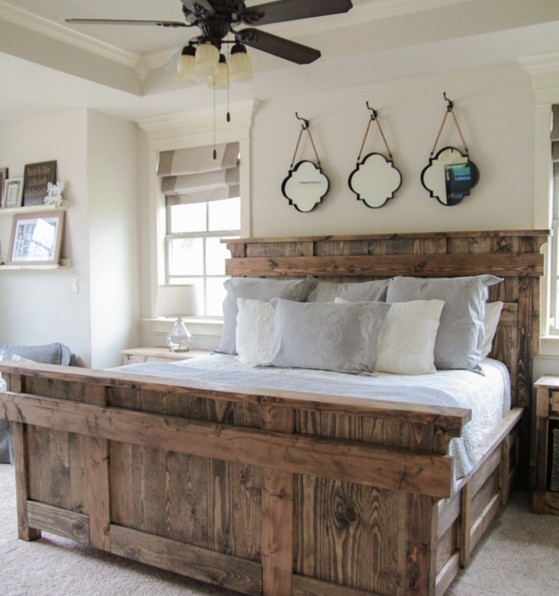 Full Size Farmhouse Bed
A reminder of days gone by, these bed frame plans will inspire you to bed a modern farmhouse bed.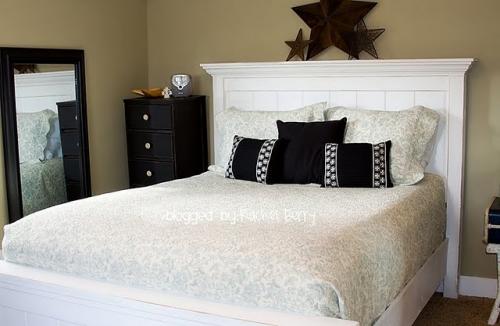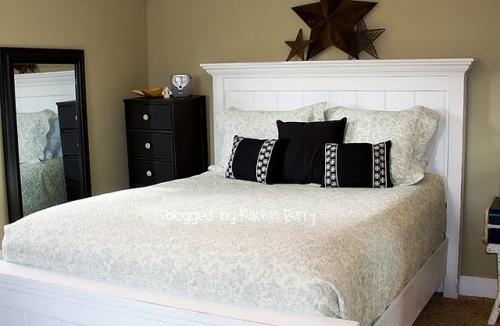 Drawer Storage
Everyone can use more storage and this full size platform bed provides plenty of storage in addition to a beautiful place to sleep.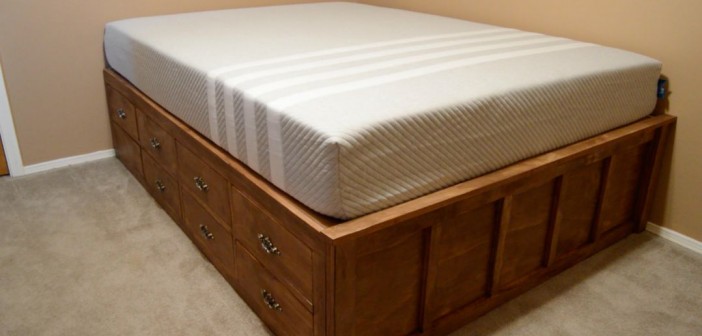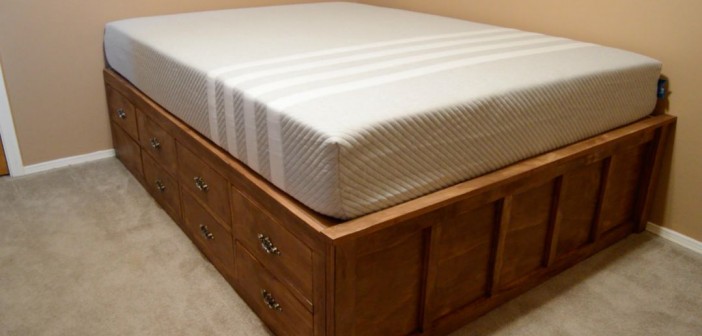 Lighted Herringbone Bed Frame
Here's a dramatic piece of furniture with a lighted alcove and secret door. The herring bone pattern is easy to create with these easy plans.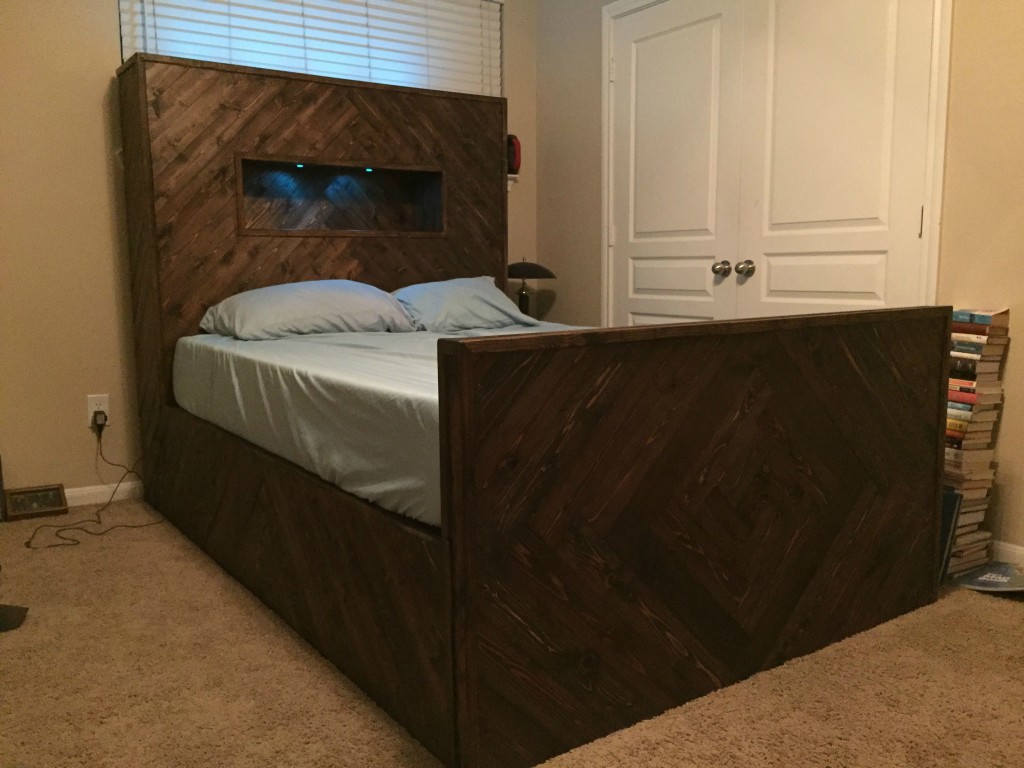 Teenager Perfect
Here is a bed frame design that is sure to please the teenager in your family. Simple DIY platform bed frame has a large diy headboard that is easy to decorate to please your teen. These plans can also be used to build a wooden pallet bed.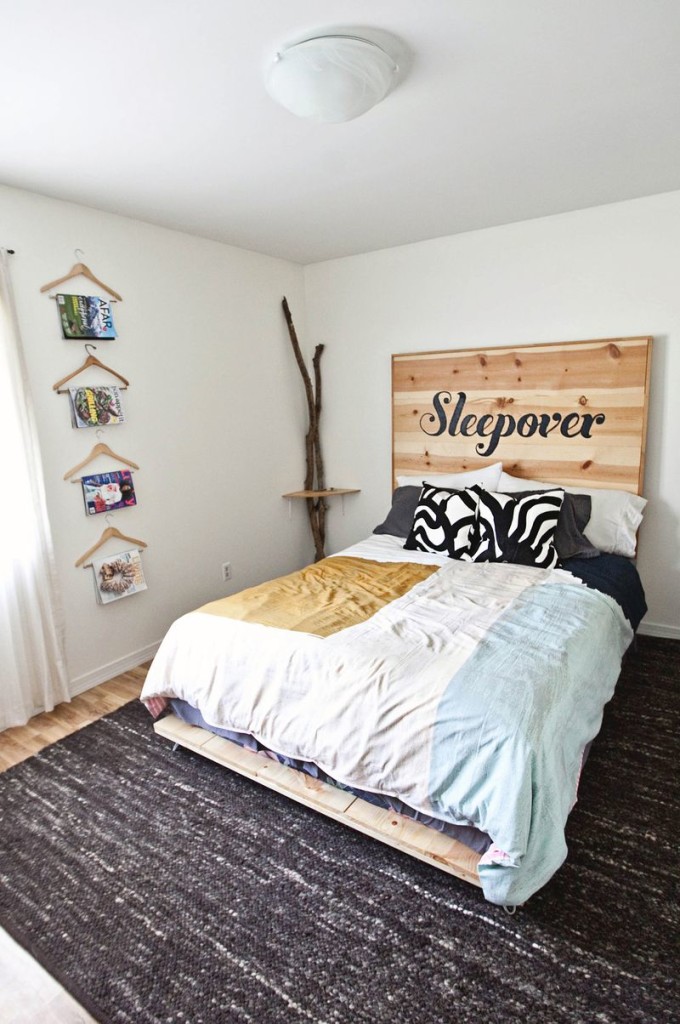 Lighted Floating Bed Frame
Your friends will stand in awe at this unique bed frame that floats in the middle of the room and has lights under it. Use theses plans and make your own bed frame.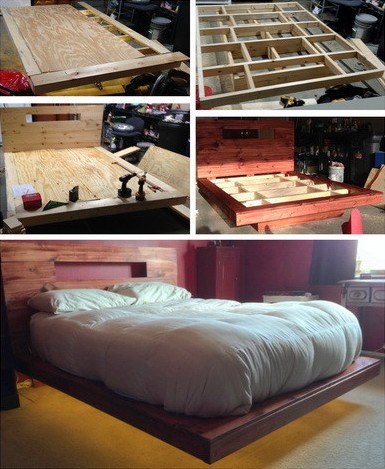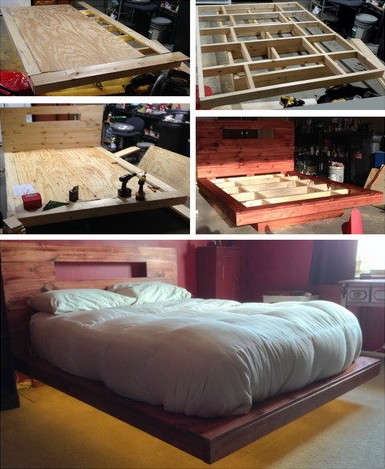 King Size Platform Bed
Masculine and massive, these easy to follow instructions will have you sleeping in king-sized comfort and splendor in no time.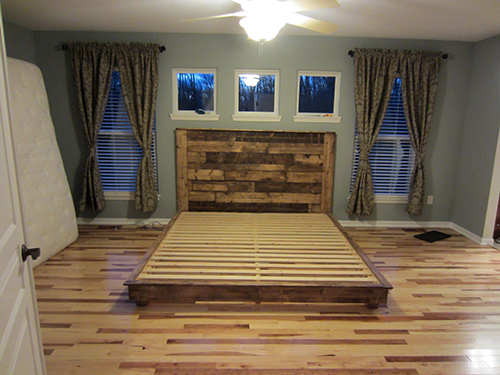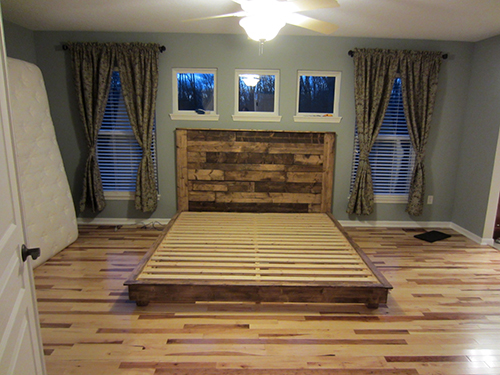 Child's Boat Bed
Ahoy maties! These plans will allow you to build a fun boat bed frame with hidden compartments so your child can be the captain of his own boat.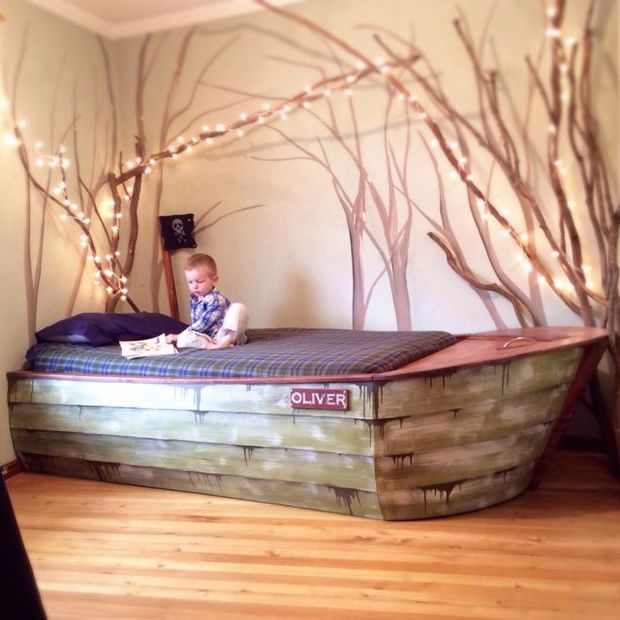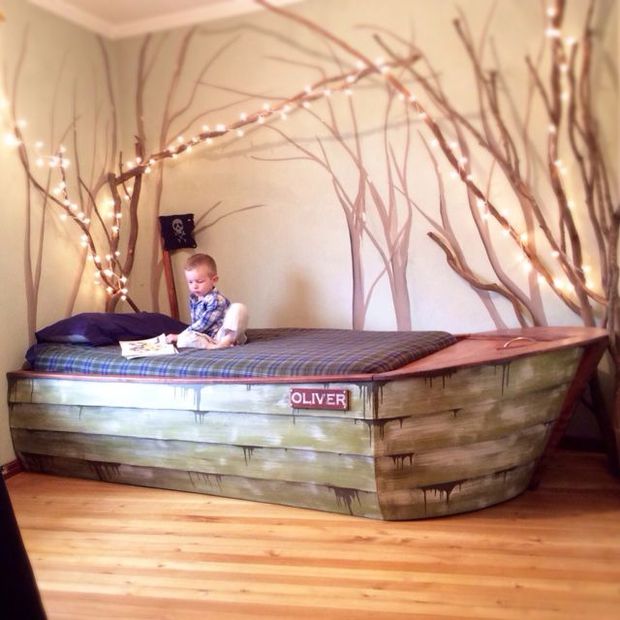 Upholstered Bed
Stylish and elegant, learn how to build your own upholstered bed frame with these easy to follow instructions.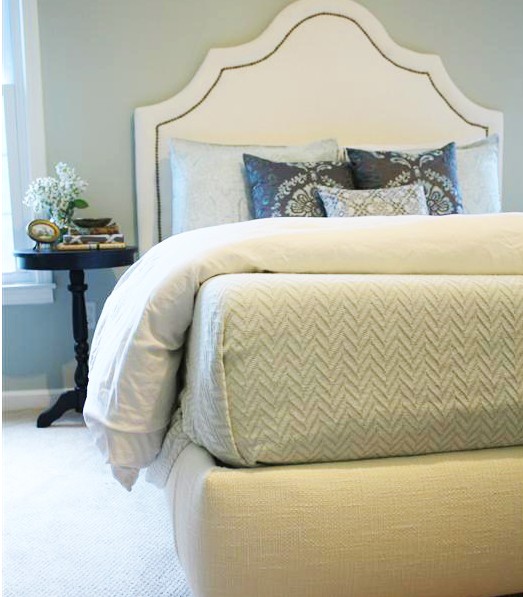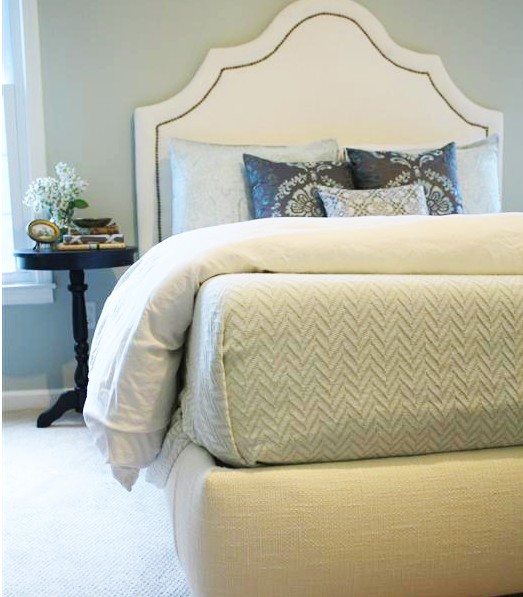 Low Platform Bed
If a low bed is what you need, these plans will show you how to build a chic and modern-looking low platform bed.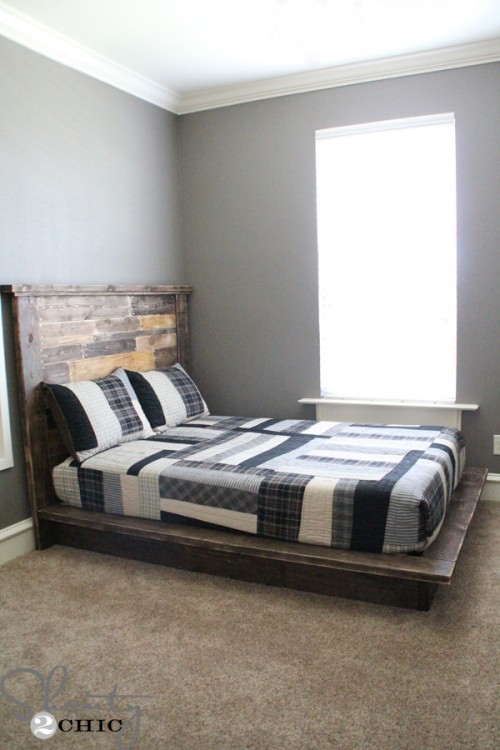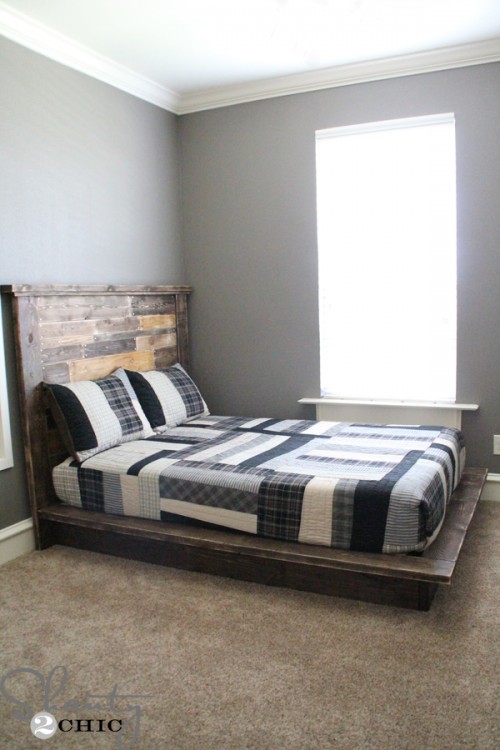 Cheap and Functional
If money is tight and you just need a comfortable bed frame, these plans are for you. Build this frame in one afternoon.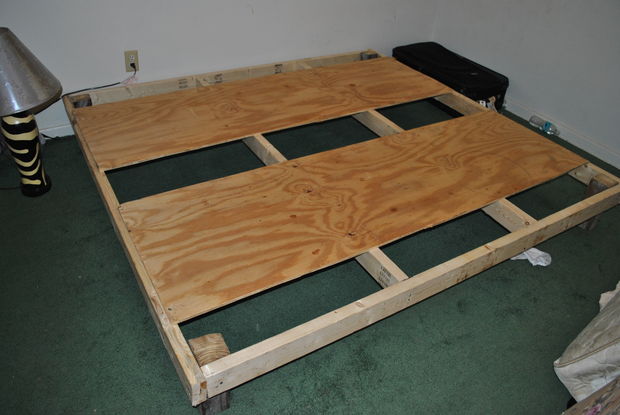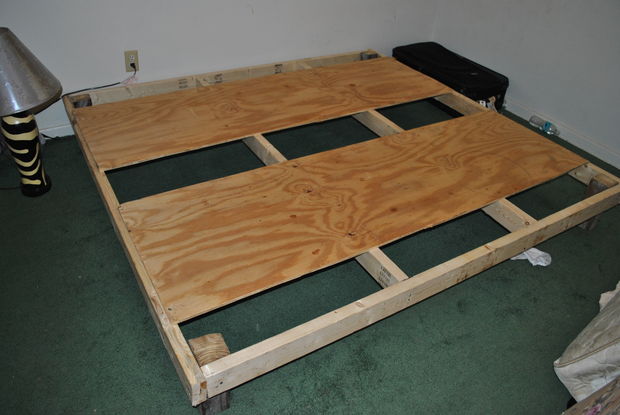 Pipe Bed Frame
Simple to build and easy to take apart for moving. Use metal plumbing pipes and elbow joints to create this modern pipe bed frame.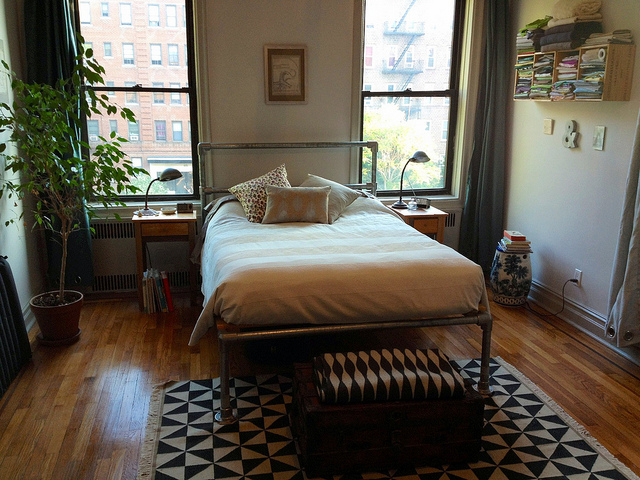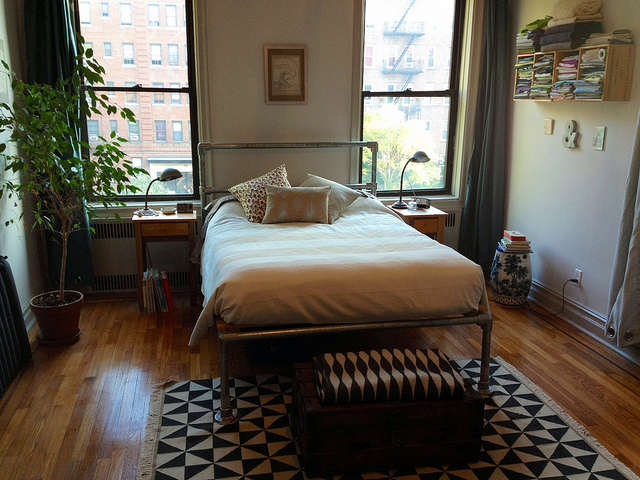 Faux Bed Frame
Not really a bed frame, but it gives the appearance of a frame and can be built quickly and cheaply. No one will know but you.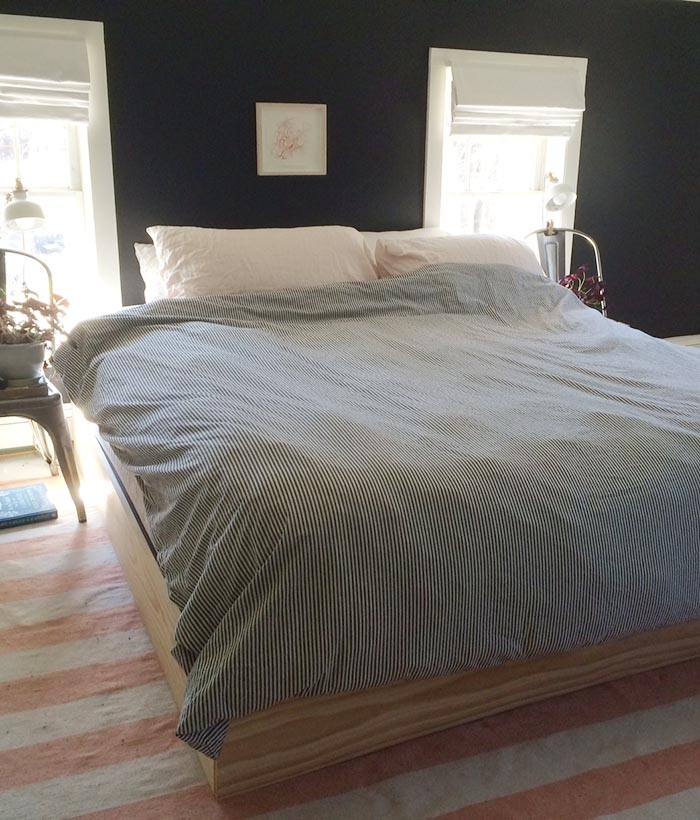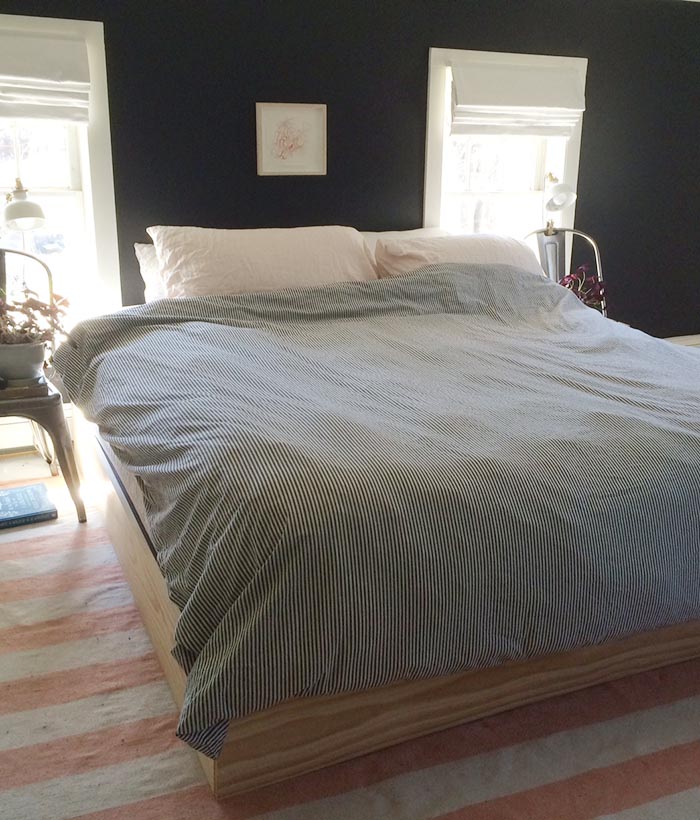 Clean Line Drawers
The storage drawers are there, you just don't see, them. The clean lines of this bed frame hide the drawers and give a modern look and plenty of storage.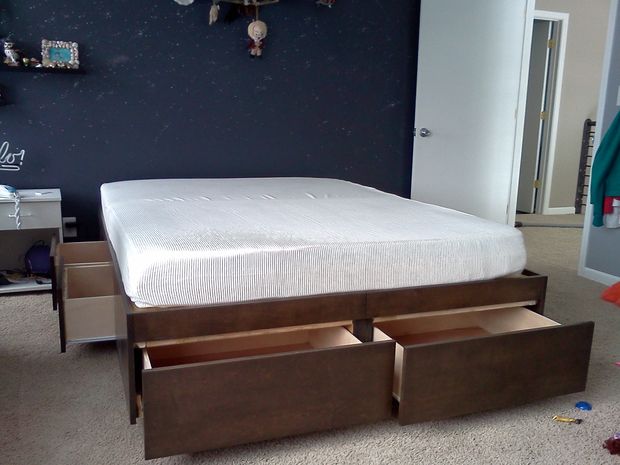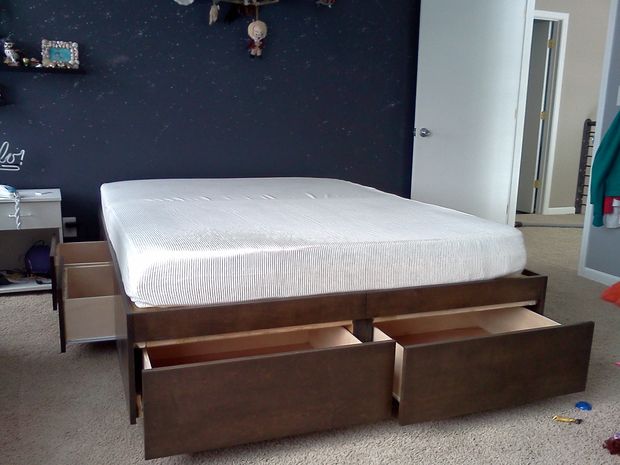 Decorative Bed Frame
This lovely design is easy to build to any size bed frame with this complete instructions and materials-needed list. Paint the wood white so it can be at home in the master bedroom, guest room or child's room.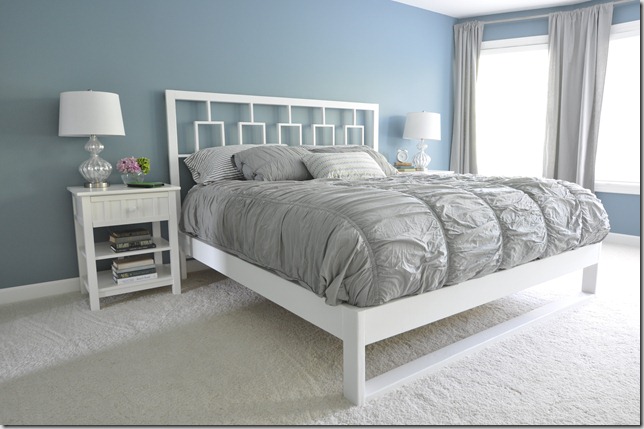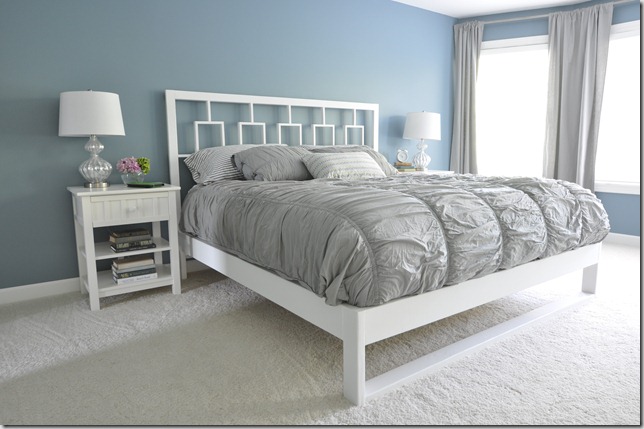 DIY Pallet Bed
Use new lumber and reclaimed pallet wood to create this unique diy pallet bed frame. The tall, lighted headboard will make a statement in any room.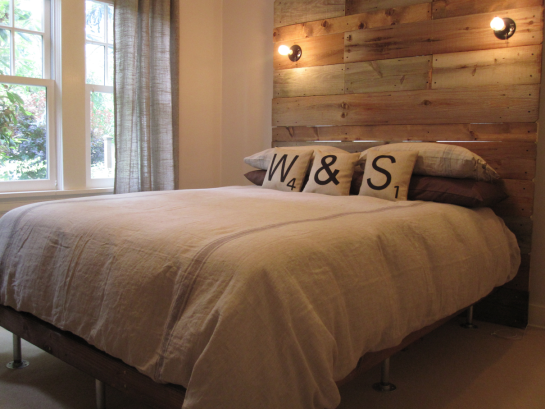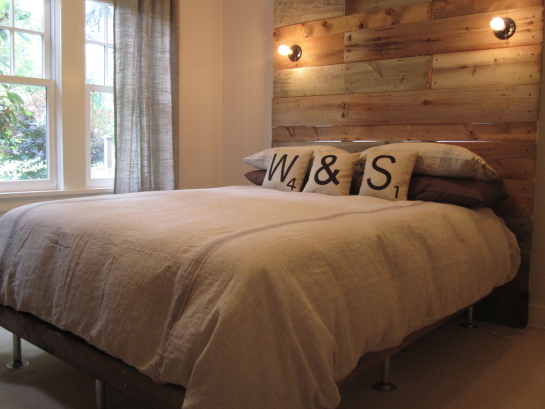 Lighted and Wooden
Solid and dark, this bed frame has lights to balance the look and make it suitable for anyone's bedroom.