Outdoor fireplace plans can help you transform a seldom-used outdoor space into the favorite hangout spot for family and friends. A cold, dark, piece of property can become warm and inviting with the addition of a backyard fireplace. With the housing trend going towards buying and building smaller homes, the need for usable outdoor space has increased and a DIY outdoor fireplace can provide that usable space without breaking the budget. Check out these 12 outdoor fireplace plans to find a style that is right for you and your backyard. Also to update old fireplace read backyard makeover projects.
Add Fireside Ambiance To Your Backyard With Stacked Stone Fireplace
This large and lovely stacked stone fireplace will become the focal point of your property and these plans are easy to follow so you can build it yourself.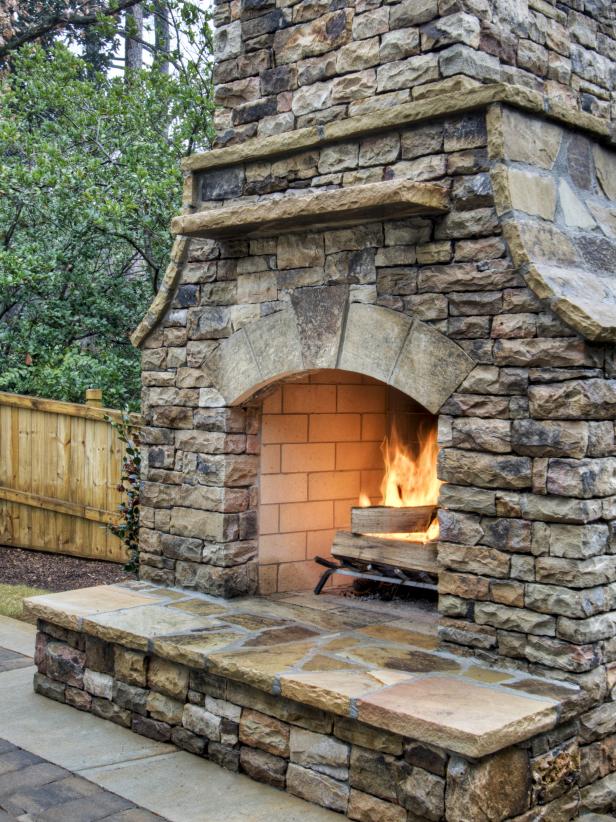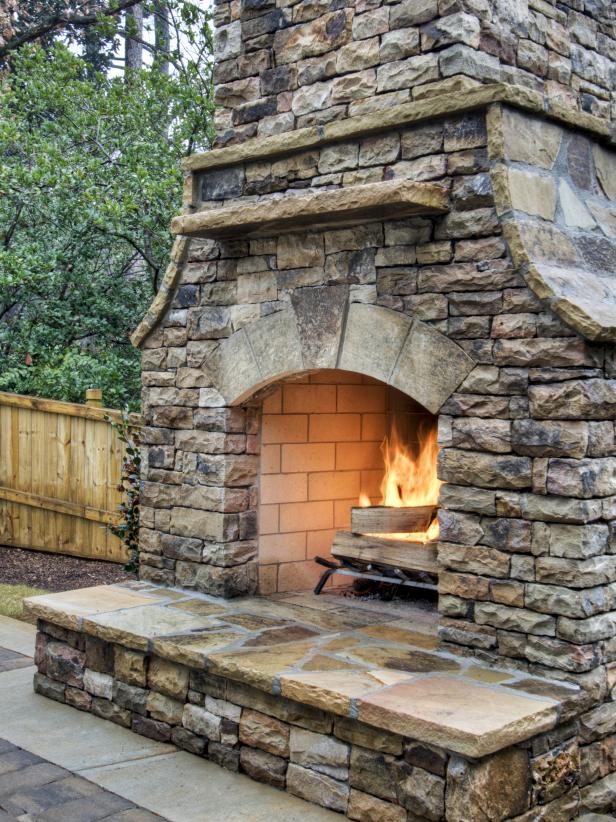 Recycled Unused Gas Fireplace Into Outside Wood Fire place
Easy, affordable and eco-friendly. Use this idea for an outside fireplace and keep a bulky item out of the landfill while warming up your own backyard.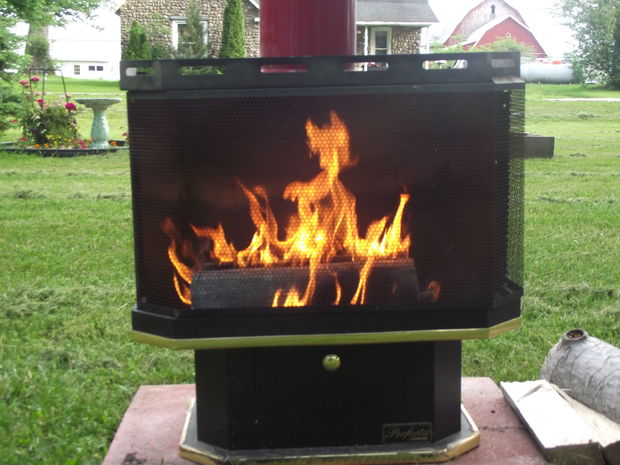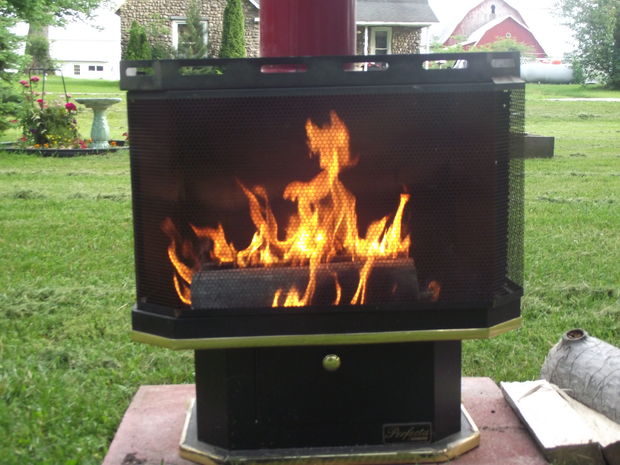 Build Keystone Fireplace Using PDF Plans
Warm, cozy and inviting are words friends will be using to describe your backyard if this attractive stone fireplace is the focal point. Step by step instructions will enable you to build this lovely fireplace even if you've never built anything before.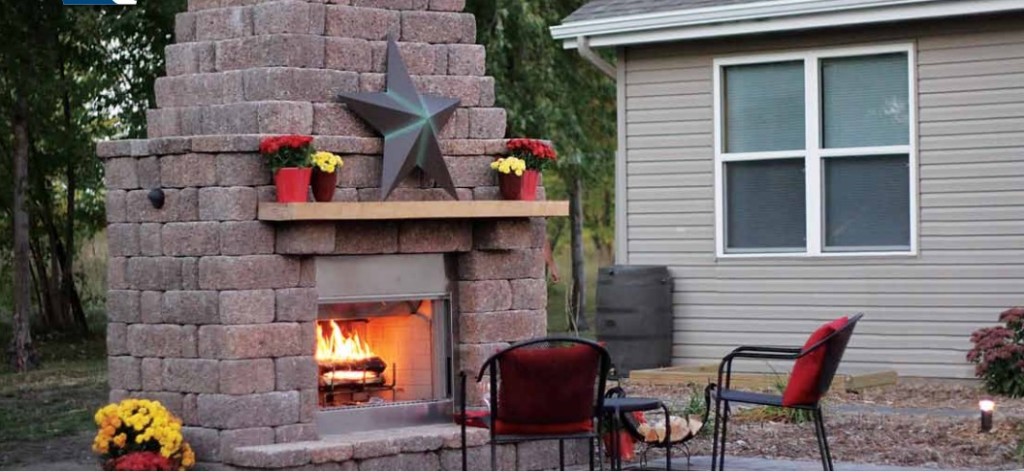 Covert Old Propane Tank Into Whimsical and Cheap Fireplace
If you want something unique and cheap to add warmth to your backyard living space, consider this unique outdoor fireplace design. Created from an old propane tank, the 'fire face' will make every smile.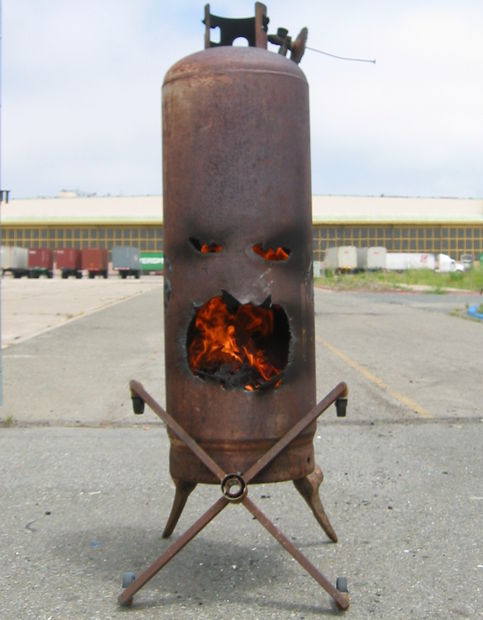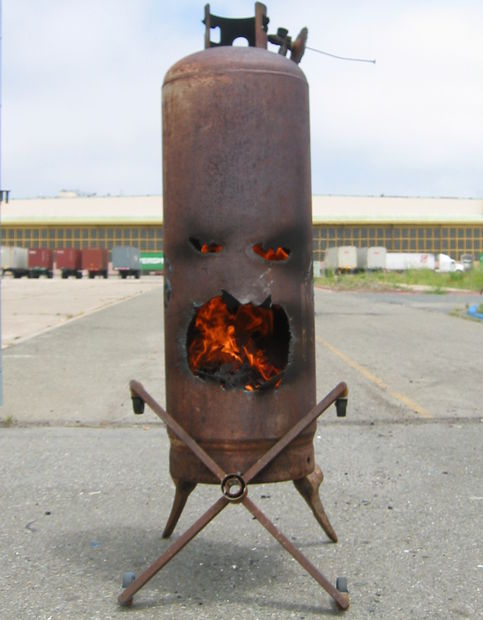 Build This Easy To Construct Portable Cement Block Fireplace 
Quick and inexpensive to build, this cement block fireplace is also portable. Tear it down and move it to a new location at will – it's easy to reassemble.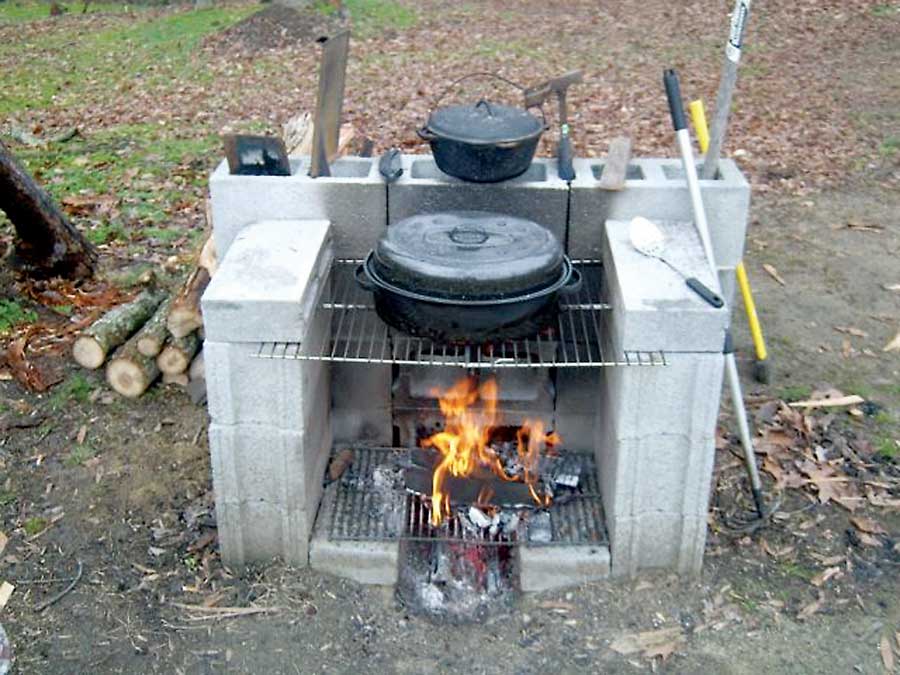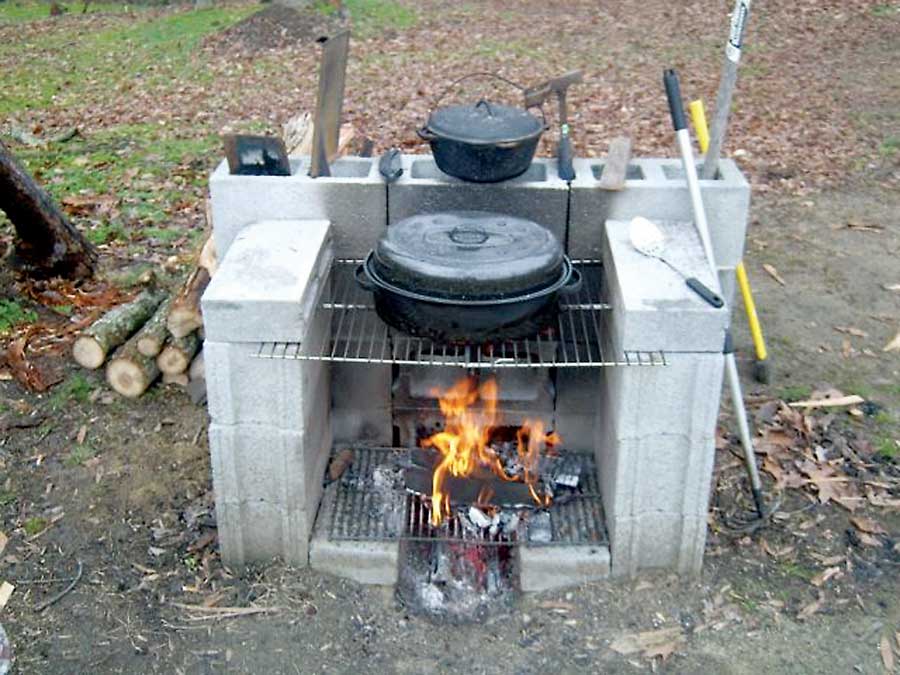 Extends Your Outdoor Hangout With This Brick Fireplace
Step by step plans will enable you to build this functional and attractive outdoor brick fireplace so you and your family can gather together outside any time of year.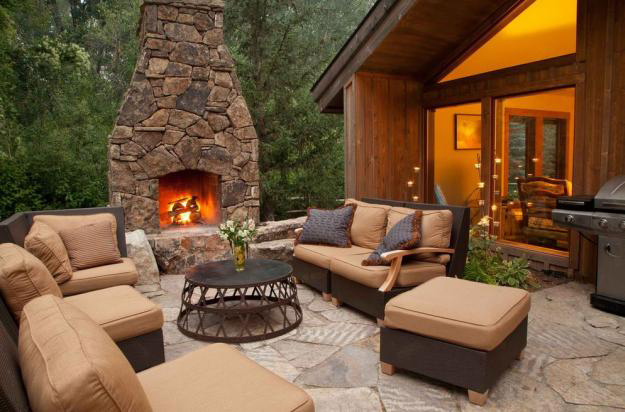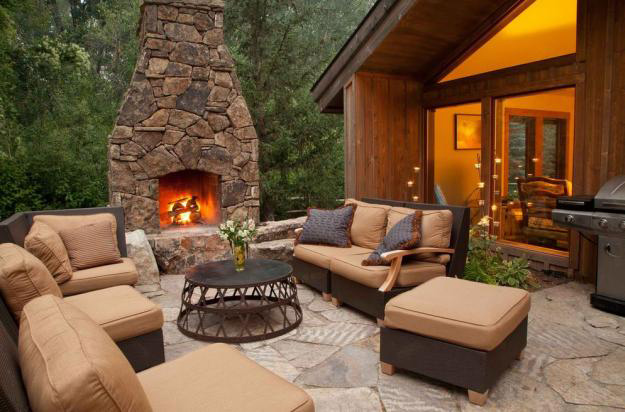 Build Patio Fireplace Using Air Pump
Unique, functional and portable, this diy fire pit uses an air pump to add warmth to any outside gathering spot. More fire pit plans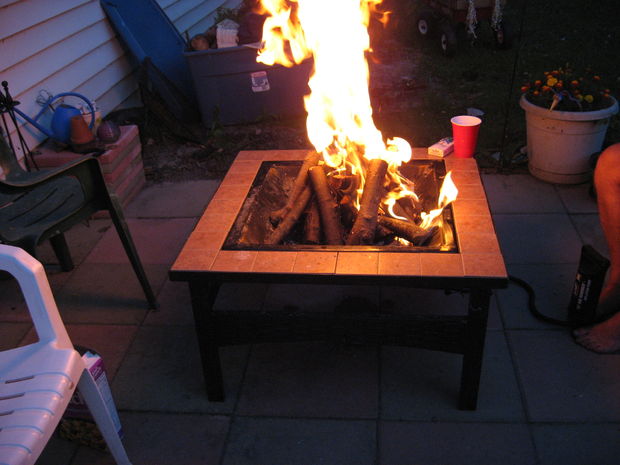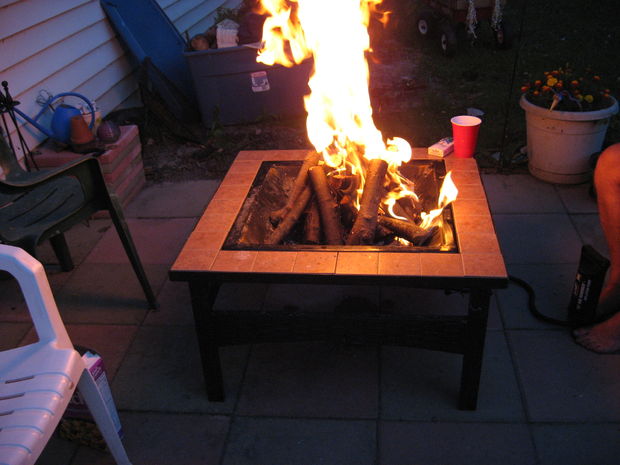 Add Warmth To Your Backyard With This Stone Outdoor Fireplace
Big in function and beauty, use this outdoor fireplace idea to create a classic look and warmth for your backyard.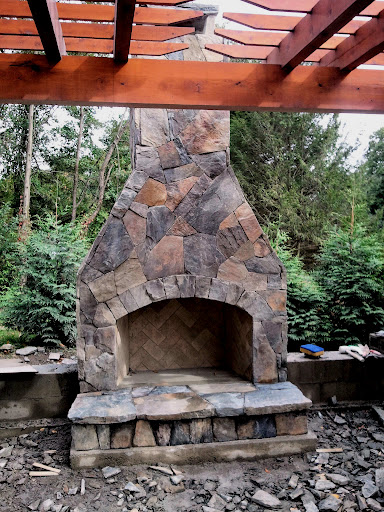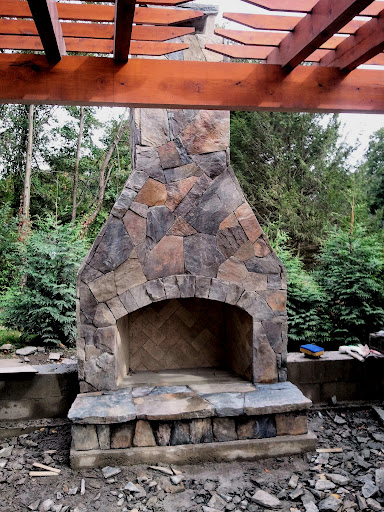 Reclaimed Brick Fireplace
A perfect way to build a garden fireplace is with reclaimed brick. Reuse old bricks to create a warm fireplace and edging for your garden to unify the look of your backyard.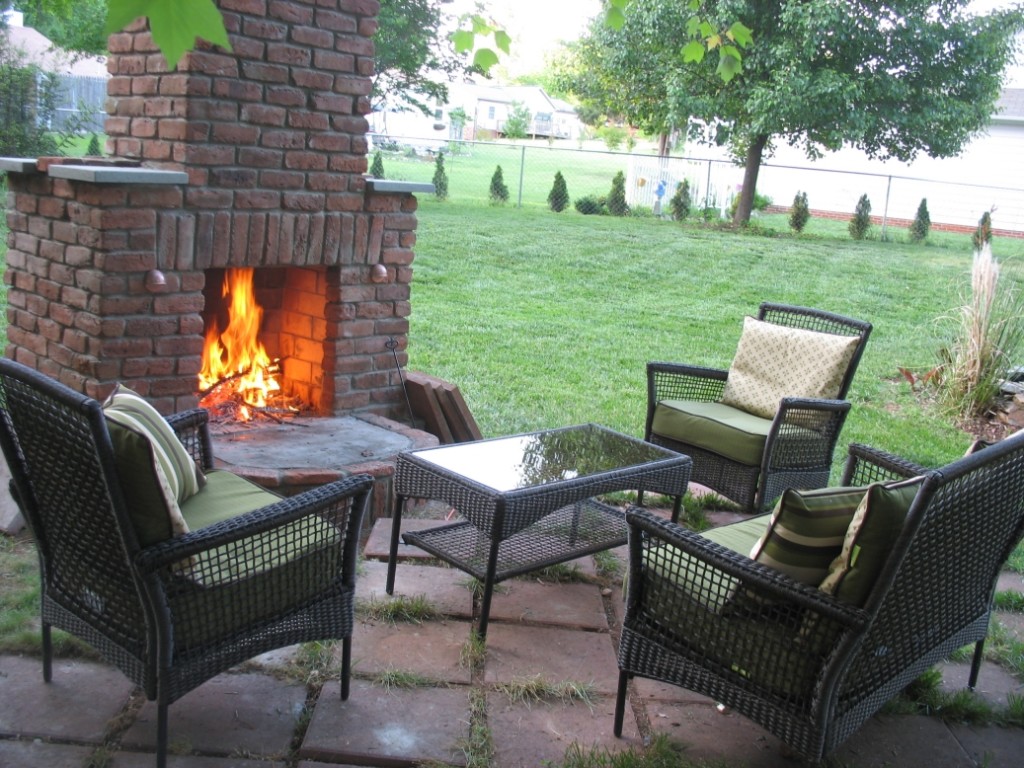 Tall and Majestic
Follow these step-by-step plans to build this tall stone fireplace that will become the center of attention in your landscape.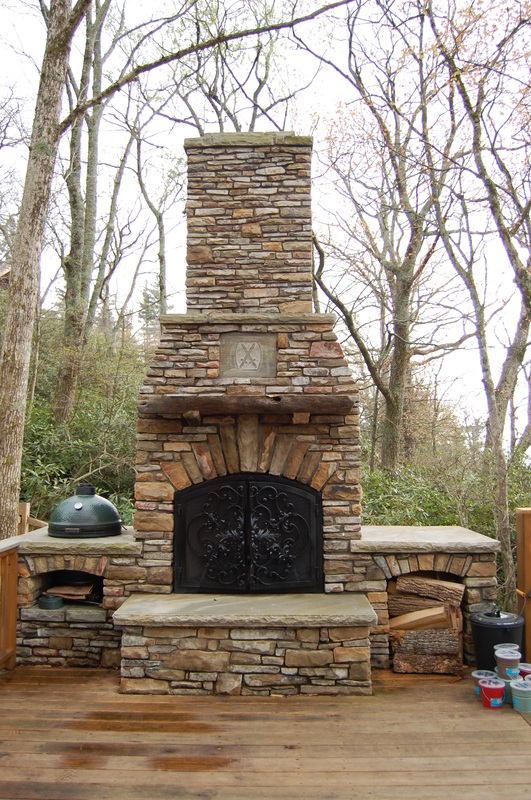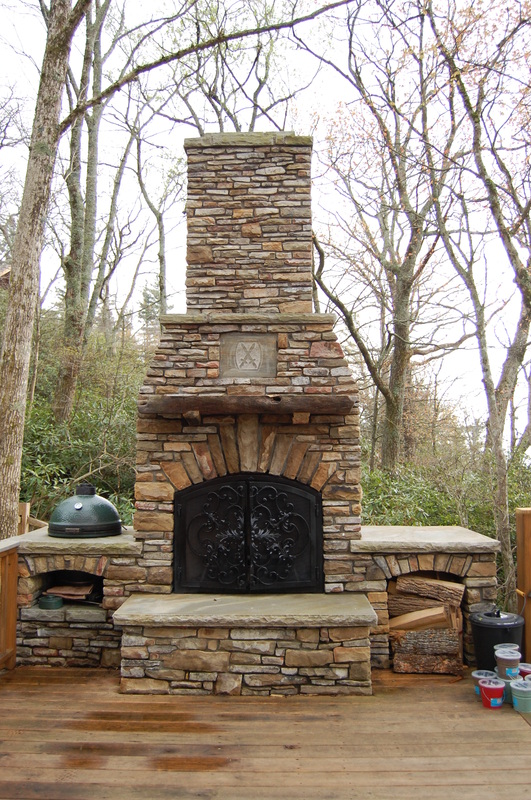 Whimsical Chimenea (Fireplace) From Ferrocement
Your landscape is a reflection of your own personality and some folks have a warm smile to give to everyone. This whimsical chimenea reflects that by giving a big, fiery grin to all who see him. Easy to build with these step-by-step instructions.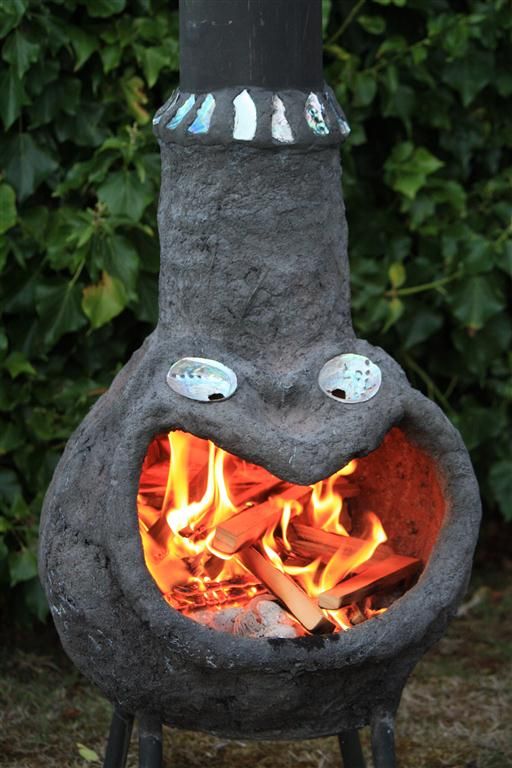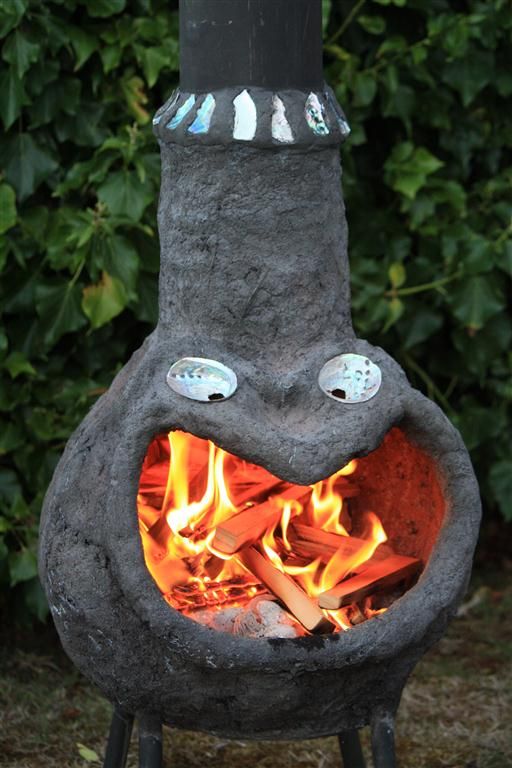 Fireplace and Patio
Use these easy to follow plans to create a unified outdoor living space. Pavers are used to create the space and to build a fireplace in one corner of the patio. Add some patio furniture and you have a cozy outdoor room.