A DIY dining table for outdoor use is the inexpensive item that you can create to enhance and encourage outdoor fun this summer. In warm climates DIY patio furniture can be used year around and those living in cooler climates can build a DIY fire pit so they too can enjoy their great outdoors year around. Start enjoying nature this weekend by using some of the outdoor furniture plants that you build easily and enjoy for years to come.
Herringbone Top
High-end design with a low-end price tag. These DIY patio table plans will show you how to easily build an attractive wooden outdoor table that has 'X' brace legs and a herringbone top design. You may also like to see farmhouse dining table.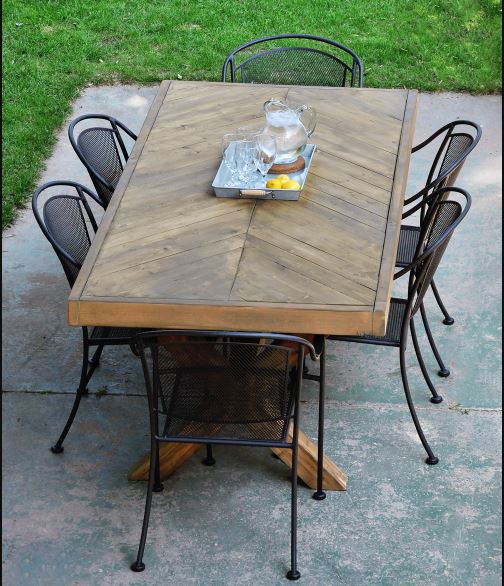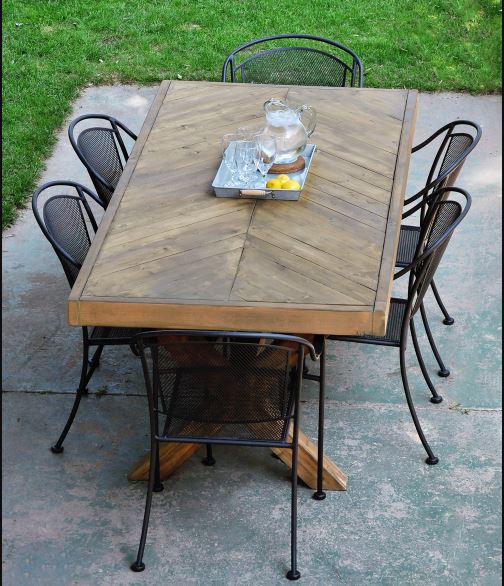 Simple Elegance
This elegant-looking outdoor dining table is very simple to build if you follow these step-by-step plans. Easy to adjust size so you can build this table to fit your outdoor space.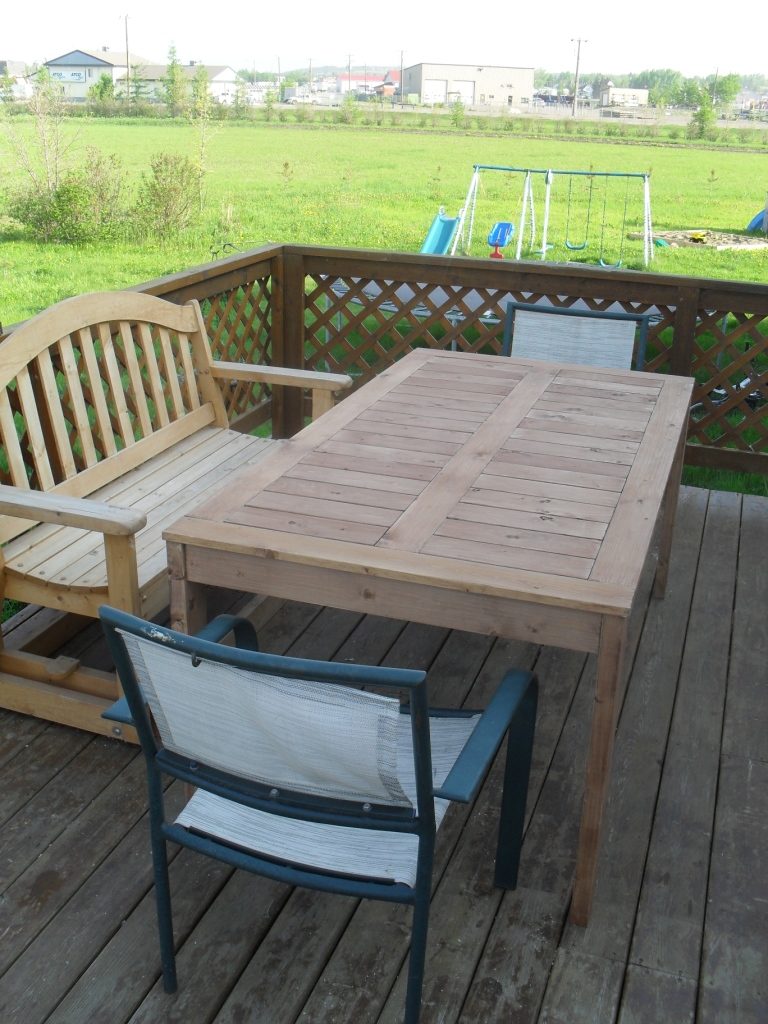 Matching Benches
Use these DIY outdoor table plans to build a table with matching benches. The benches add extra seating even if the table is not being used, and the benches fit under the table when not in use to free up floor space.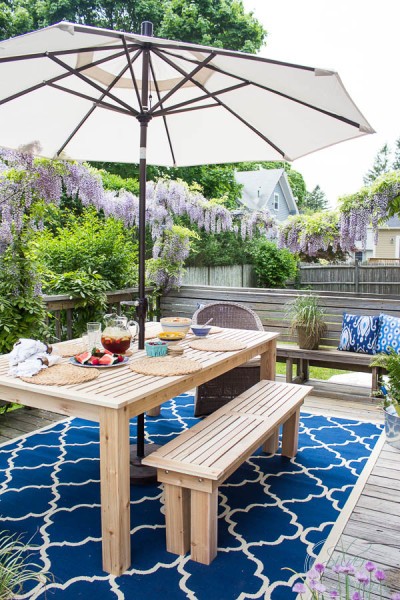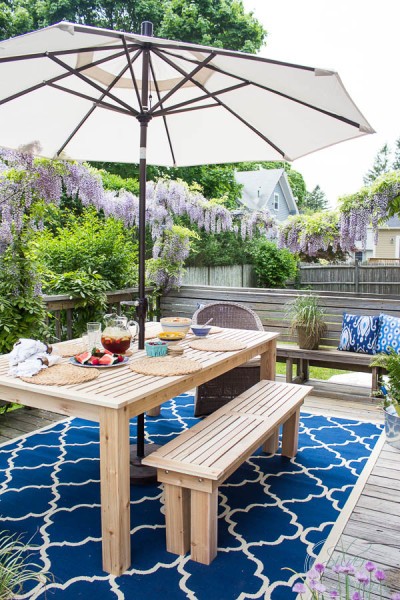 Shanty Chic
Here are free video plans to build a shanty chic outdoor table to compliment any outdoor space. Solid construction is easy to build. Stain wood or paint is to suit your personal chic taste.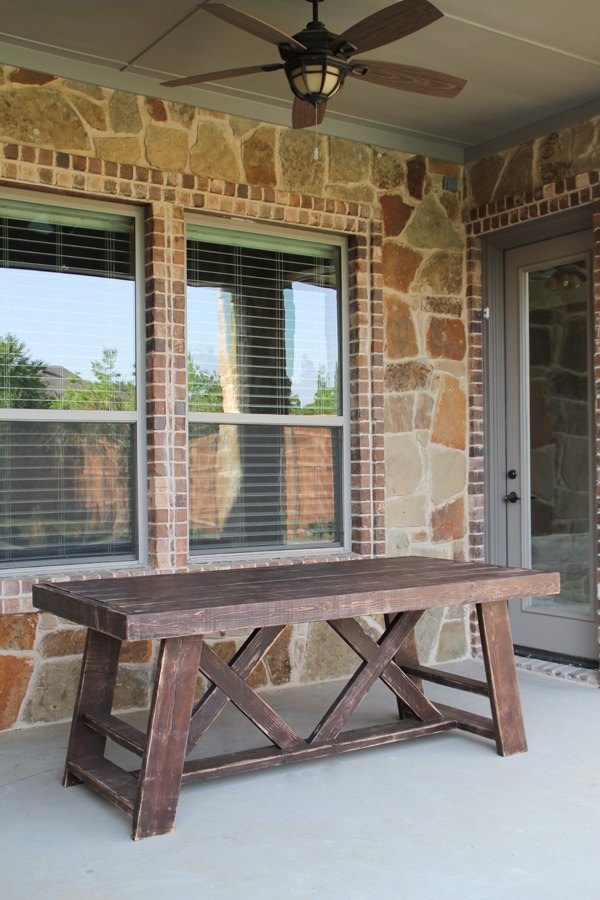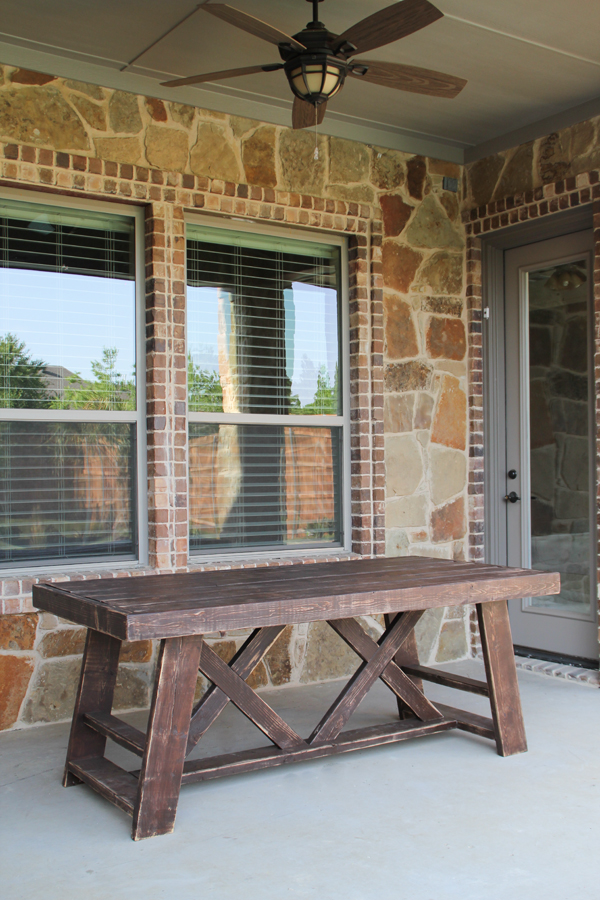 Concrete and Cedar Table
This patio table plans will show you how to build a permanent outdoor table that has cedar legs and a concrete top. Durable, stable, inexpensive and easy to build, this outdoor table will last for years and provides a solid surface for food preparation.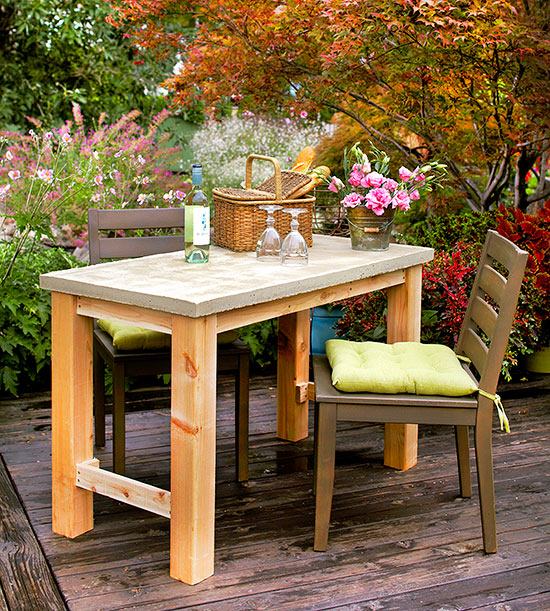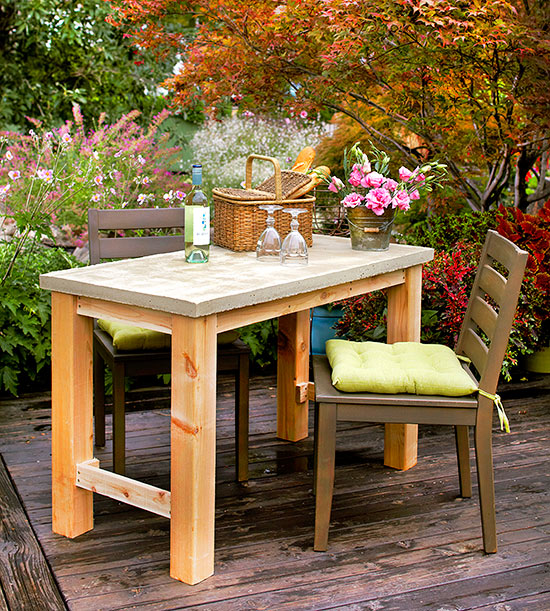 Built-in Cooler
Use these free DIY plans to build a wood outdoor table that has a built-in cooler. Great for times when you just want to sit around the table with friends and enjoy a cold beverage. No lugging out the cooler or having to trot in and out of the house for cold beverages, the built-in cooler will keep the drinks right at your fingertips.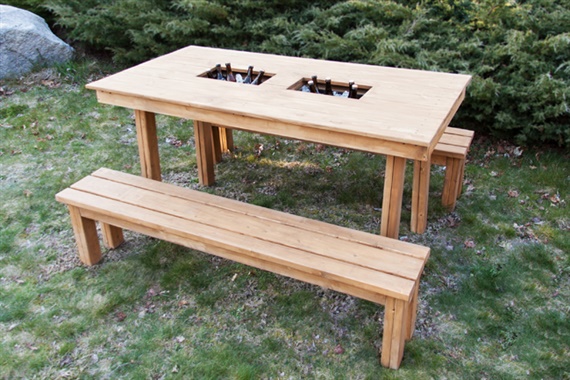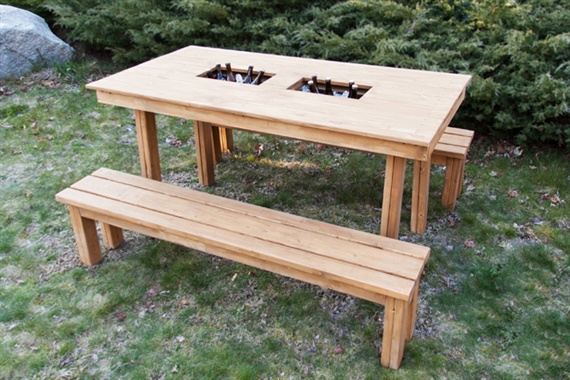 Recycled Patio Table
Use these free plans to discover how to recycle old pieces of furniture into a new outdoor patio table. Create a unique outdoor table for almost free with this idea.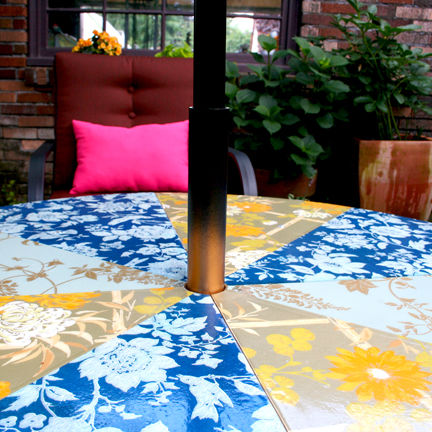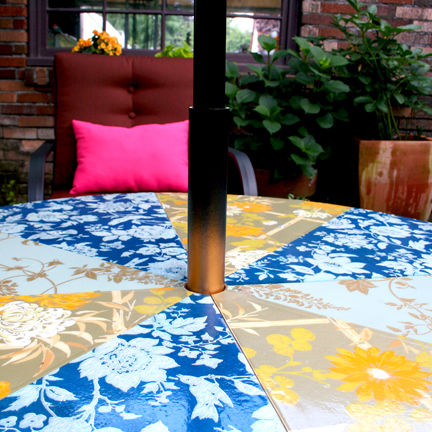 Planter Ice Box
Use these plans and a couple of oblong flower planters to create an attractive outdoor patio table with a built in ice box. If you don't want to use the planters as a place to cool beverages, use them for their original purpose and plant flowers in the center of the table.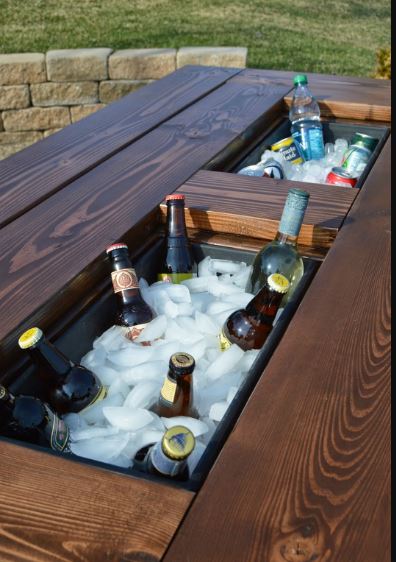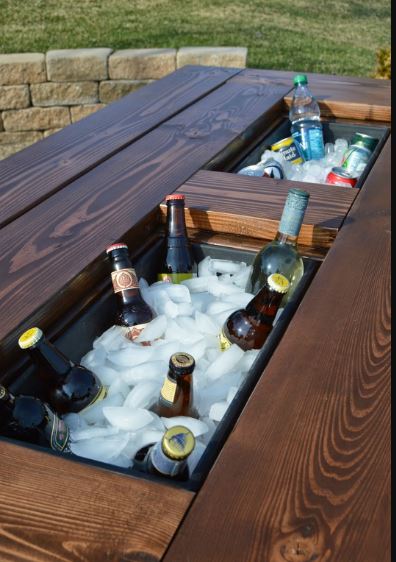 Under $50
Cheap, attractive and durable. Use these plans to build an outdoor dining table for under $50. Wood construction that can be stained or painted and used with or without an umbrella.
Outdoor Table with Chairs
This video tutorial will walk you through building an outdoor table with matching chairs and a bench. This design looks like it came off the showroom floor of your local patio furniture shop, no one will believe you built it yourself!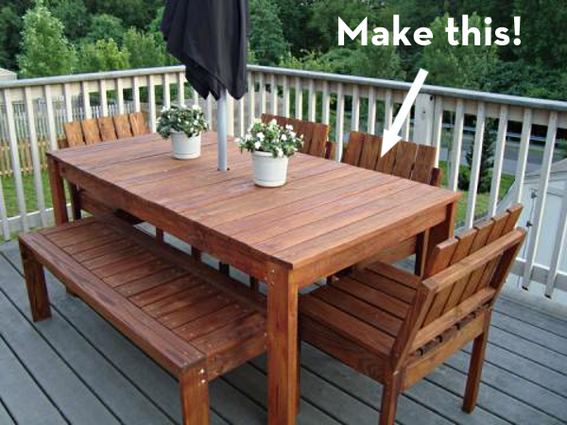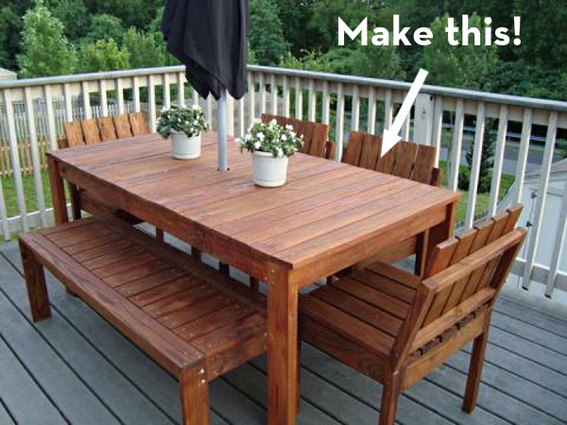 Octagon Table
Free octagon table plans will enable you to build this attractive outdoor table with attached benches. Durable construction that will last for years without breaking the budget.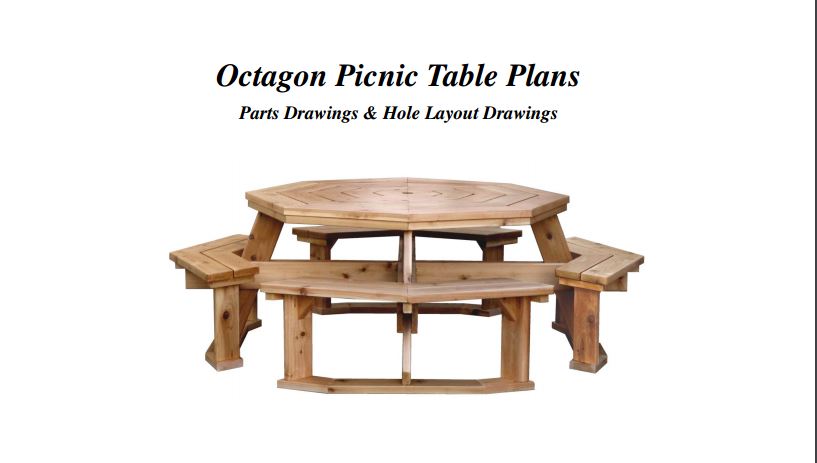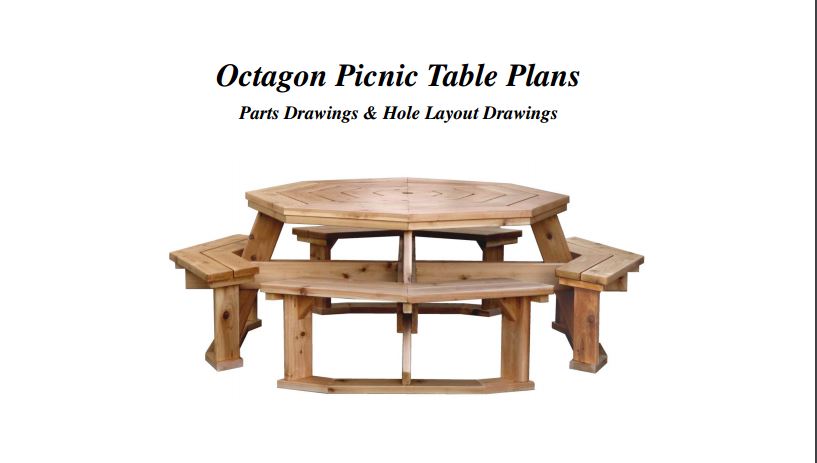 Modern Design
These patio table plans have a modern design featuring clean lines and durable construction. These plans will show you how to build this large outdoor patio table that will seat 8. The modern design will fit in perfectly with new home construction.