Bathroom sinks are no longer just merely functional, they add beauty to the bathroom as well. A lot of design thought goes into high-traffic room, especially if you are remodeling a small bathroom. The smaller the room, the more attention to detail and scale must be paid in order to get everything in the bathroom that you want. Fortunately, there are bathroom sink units and undermount bathroom sinks that come in all shapes and sizes and you will be able to find the perfect bathroom sink vanity for your space whether it's large or small. View these 15 stylish bathroom sink ideas so you can discover just the right look for your space whether it's a luxurious sprawling mansion or a tiny city apartment.
1: New Looks Old
Copper and marble made to look like an old water pump tops this bathroom sink vanity. This new, old-looking bathroom sink will fit in with many different decor styles.

2: Bedroom Sink Idea
If small bathroom sink ideas don't meet your needs, consider this bedroom sink. Stylish, modern and sleek, this unique double sink fulfills the need of counter space and storage space while looking like a piece of built-in bedroom furniture. A great idea for freeing up more space inside the bathroom.

3: Art Deco Sink
Of all small bathroom sinks to choose from, this one provides the room with art work as well as function. Black and white skyline provides the art deco look that fits in well with modern decor.

4: Touch-less Faucet
Unique shape and design of this touch-less faucet bathroom sink allows users to turn water off and on with touching the faucet. Great way to help keep germs from spreading in a busy household while remaining stylish.

5: Fun and Function
This unique bathroom sink idea will have you and your guests staring at it with a smile on your face. Fun and function is combined beautifully in this must-see sink.

6: Modern Sculpture
Is it a sink or a sculpture? Both is the correct answer. This small bathroom sink ideas takes up almost no room and looks like a modern sculpture.

7: Metal and Stone Bathroom Sink Ideas
Small and gorgeous. Metal and stone versatile design will work perfectly in an old world style bathroom or in modern decor. When paired with a stone tile wall and floor, this stylish metal and stone sink blends in with the surroundings and visually adds space to a small bathroom.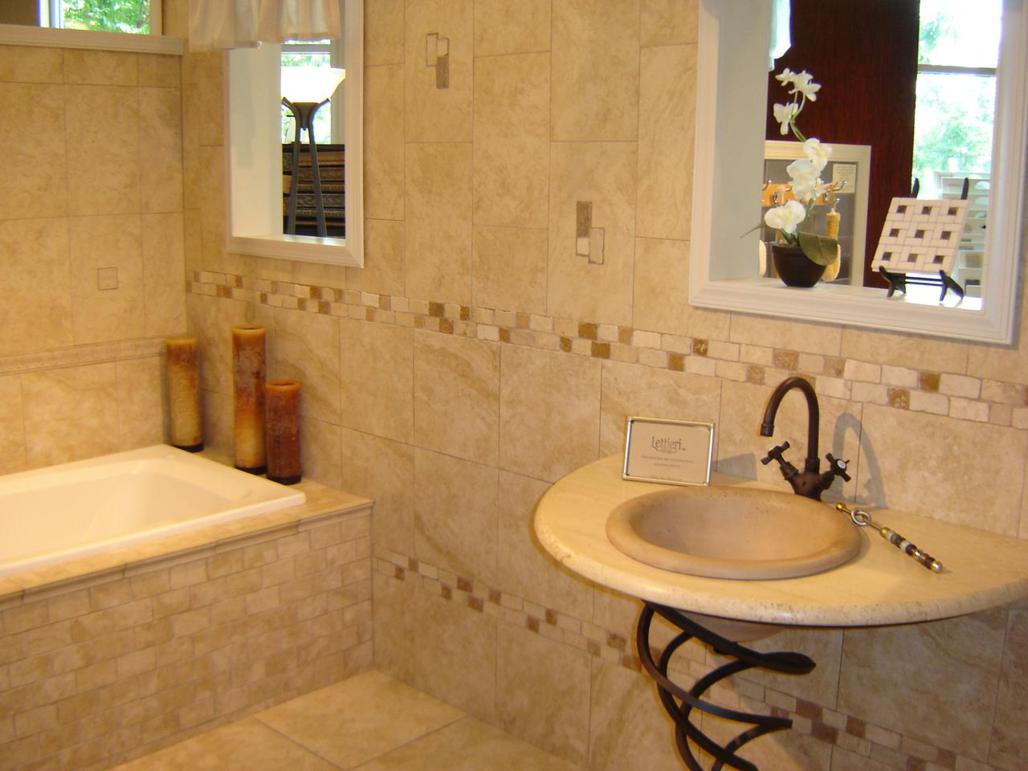 8: Hidden Storage
The biggest complaint about a small bathroom is lack of storage space. This stylish sink solves that problem by providing hidden storage underneath. The round vanity has two doors that open wide to reveal two hidden shelves underneath.

9: Floating S Design
Sleek, modern and functional, the bathroom sink appears to be floating. The drain pipes disappears into the wall underneath while the single-handled water spigot jets out from the wall above the sink. The curve S design of the vanity provides stylish beauty and plenty of storage.

10: Waterfall Bath Room Sink Idea
A large bowl sits atop the small vanity as water streams into the sink like a waterfall. The wide stream of water from the spigot is soothing as well as cleansing.

11: Lighted Bathroom Sink Idea
A lighted sink bowl sits atop the vanity, giving an iridescent glow in the bathroom. The sink and counter top are made from the same material, making it look like one piece of hand carving.

12: Double Space
Two sleek rectangular sinks, counter top space and storage underneath is what you get with this bathroom sink unit. Contrasting colors and textures make this sink an attention-getter.

13: Mix It Up
Granite, stone, wood and glass are combined in perfect harmony to create this look bathroom look. A rustic stone, two-tiered vanity top sits atop wood cabinets with glass panel doors. Top that off with a colorful granite bowl sink and decorative faucet and you'll have a mixed-up look that is in perfect balance.

14: Organic Shape
The organic shape of this sink look like a seashell cut in half. Swirling round and round, this one piece bathroom sink unit is stylish and functional.

15: Art Gallery
Unique white sink seems to rise up out of the bathroom floor. Starting out narrow at floor level, then expanding in size as it increases in height, the sink takes up very little space in a small bathroom. Matching urinal can turn an ordinary small bathroom into an art gallery.