While many consider plastic chairs for outdoor settings, I personally believe that the garden gets 10 times prettier, if Adirondack chairs are used. While suggesting such a thing, I would be interested in sharing some useful, DIY Adirondack chair plans with you.
You might easily get multiple Adirondack chair plans pdf online, but for your ease, here are 12 simple ideas on how to build Adirondack chair that lies within your budget.
1: Lumber Deuce Adirondack
If simplicity with classic appeal and functionality is your preference, you are definitely going to fall for this idea. Low height chairs with small table for decor, you can build these chairs within a week. Color them up with your favorite hues, stuff the table with flower vases, and brace the look of your garden.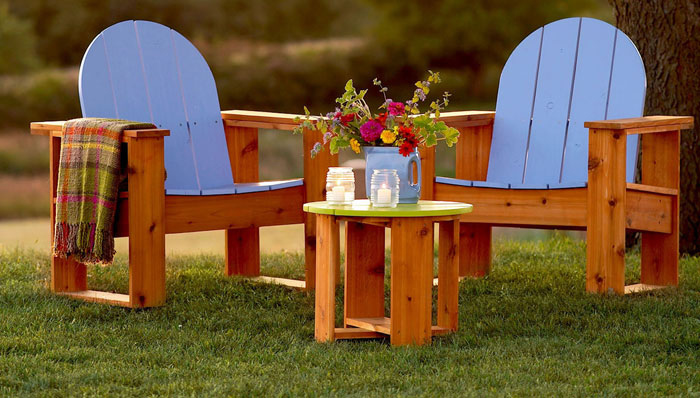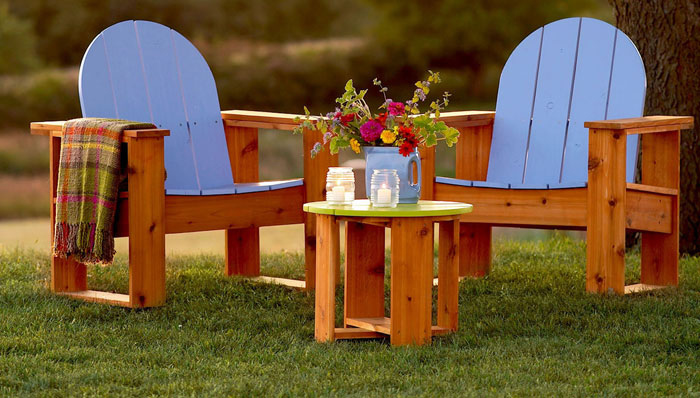 2: Cedar Lawn Furniture
Cedar is finest type of wood to be used for outdoor furniture – this plan can help you learn making gorgeous looking, comfortable, single chair and a bench. Within a few days, knowing the basic carpeting skills, you can get cost effective and the desired lawn furniture.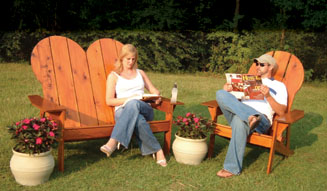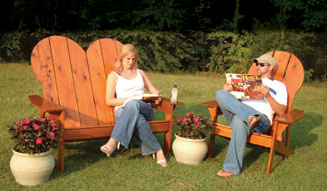 3: Softwood Adirondack Chair
A classic type of Adirondack can be crafted with complex angles and curves, but since we are focusing on simple DIY Adirondack chair plan, so designing and carpeting element is on basic level. The cool thing about this plan is the usage of recycled wooden pallets, which are available for just $10 at garages or recycling centers. Once the chairs are completed, don't forget to stuff them with colored cushions and back pillows.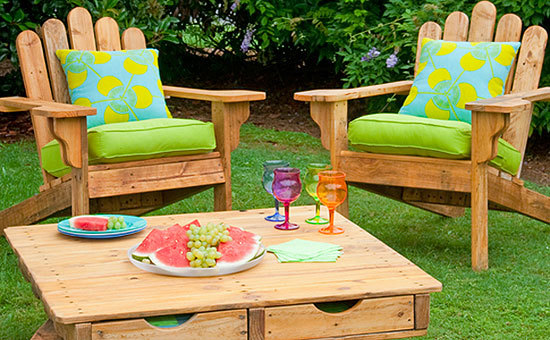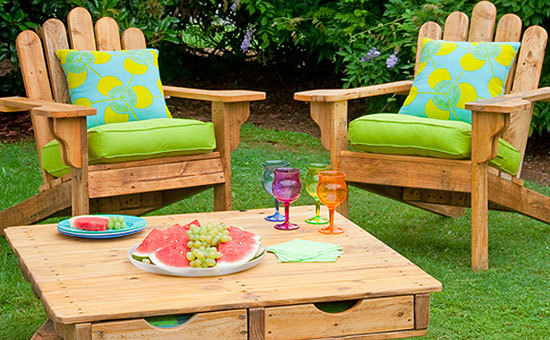 4: Decking Lumber Seat
This gorgeous white decking lumber weather resistant chair is going to enhance the beauty of your garden. Over the weekend if you have extra 5 or 6 hours, consider investing time and energy into this fulfilled activity. You simply don't need anything to make it more comfortable, the design of the chair makes it perfect choice to relax and read during pleasant weather.


5: Reclaimed Lumber Adirondack
You might have wooden slats in your backyard or garage; how about reusing them for crafting these relaxing chairs? Follow the detailed 40 plus step guide on making simplest type of chair for outdoor setting.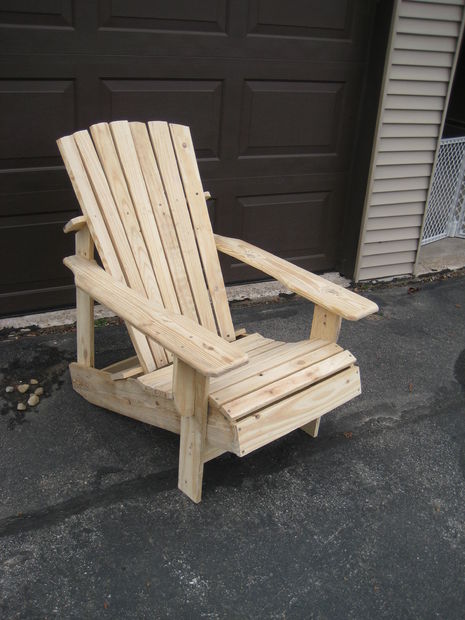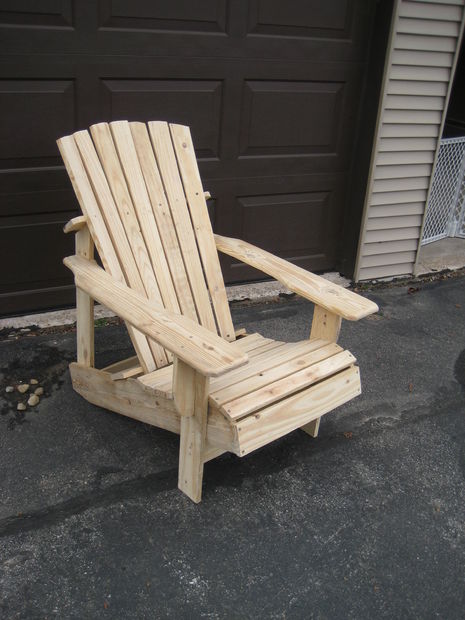 6: Family Setting Adirondack Seating
If you want to make sure that your family members gather each day on dinner together or hi-tea, you must think of having Adirondack chairs for them. Place them in your garden or backyard where you guys can enjoy sunset and enjoy food during pleasant weather hours. Before considering such a change, make sure you download free Adirondack chair plans from the internet so that you have clear idea about construction and materials involved.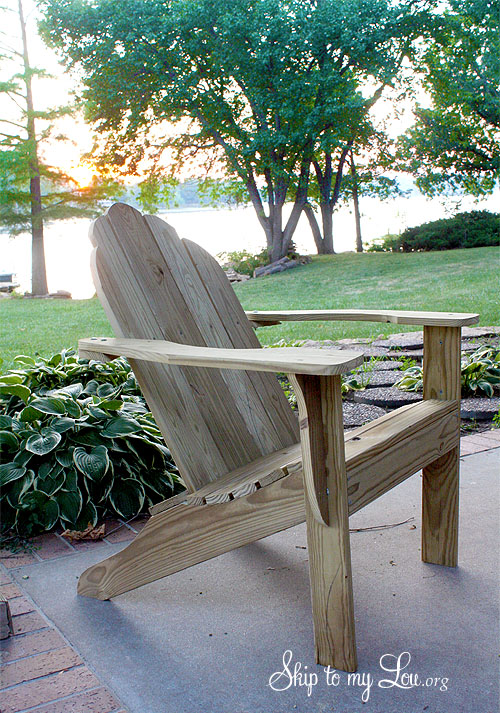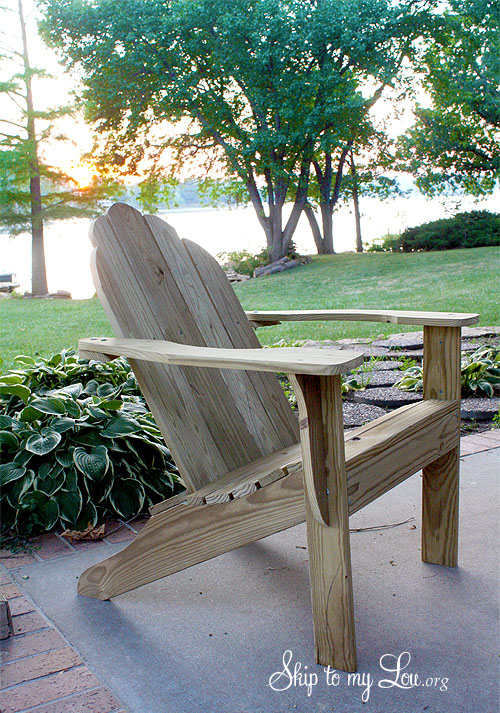 7: Easy To Make Adirondack Chair
Lumber is mostly used for crafting such chairs – although there may be time and energy required to construct such a chair, but it won't be much hassle any way. You just need to be clear on the measurements required to assemble the various parts of the wooden slats joined together to achieve the complete look.
Download andiron chair plans  at Diy Garden Plans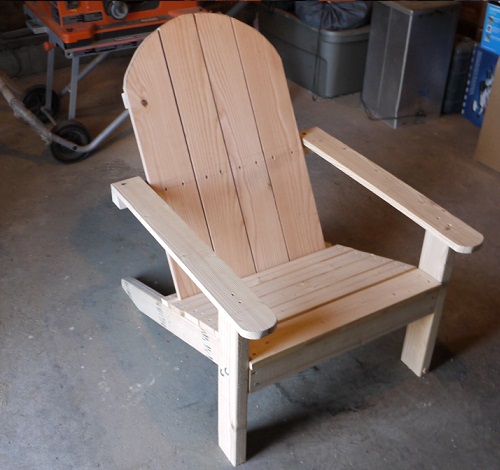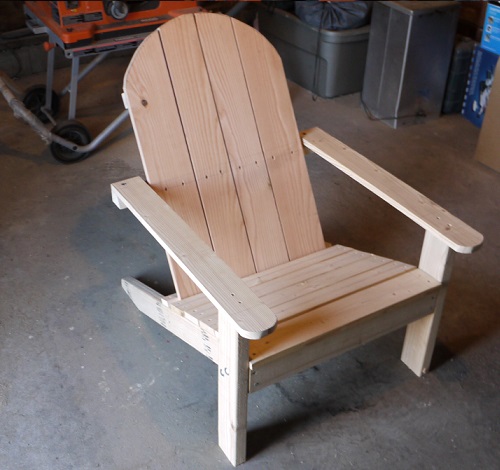 8: Kid's Adirondack Chair
As responsible guardians you should invest time in making your kid's life better. They should have the habit of enjoying the nature, so let them work in the garden space or enjoy their meals. Construct simplest type of wooden chair  with the help of this Adirondack Chair plans which would not cost you more than $50. Any pressure treated wood, cedar or pine would fulfill the purpose.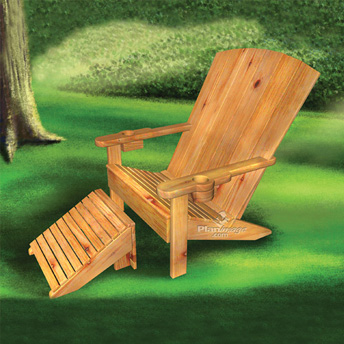 9: Adirondack Chair and Table
Follow this Adirondack chair plan to construct classic looking Adirondack chairs and table for your garden space. Using the cedar wood, you can get flat backed, super comfortable and gorgeous looking chairs, along with a small table where you can place food or books.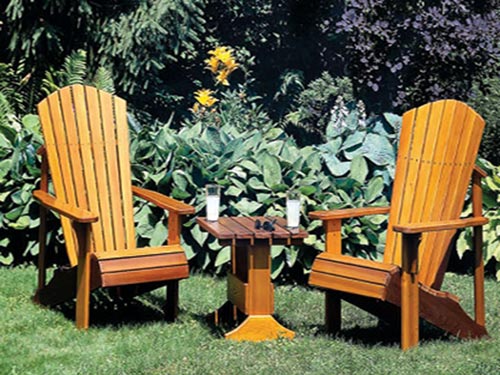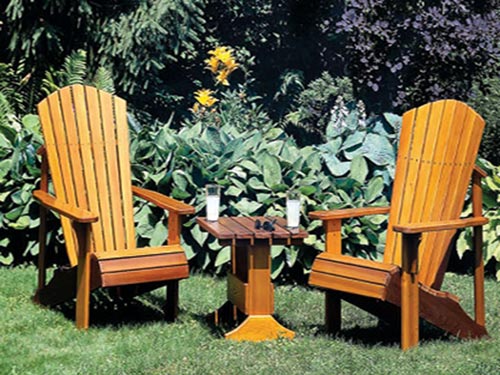 10: Chair Duo
This Duo settee plan contains contoured seats with flat backs so that you can enjoy prolong hours in your garden space. The center point makes it perfect choice for placing fruit bowl, drinks or books. It is perfectly designed to provide you the time of your life in peace.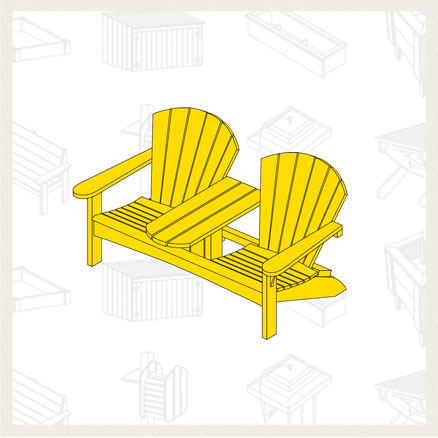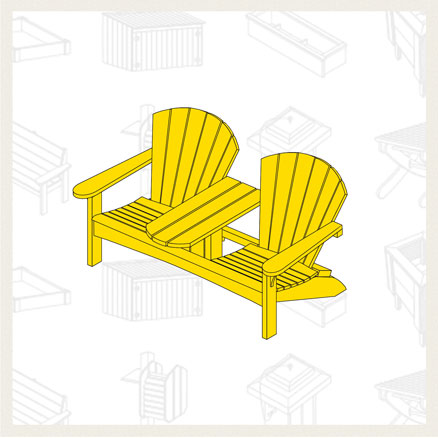 11: Adirondack Chair For Beginner
Follow this plan to understand the nitty-gritty of the project. It starts with explaining the component details of the chair and how it would be constructed to obtain the final look. The materials, expertise, cutting and assembling, everything is explained in detail.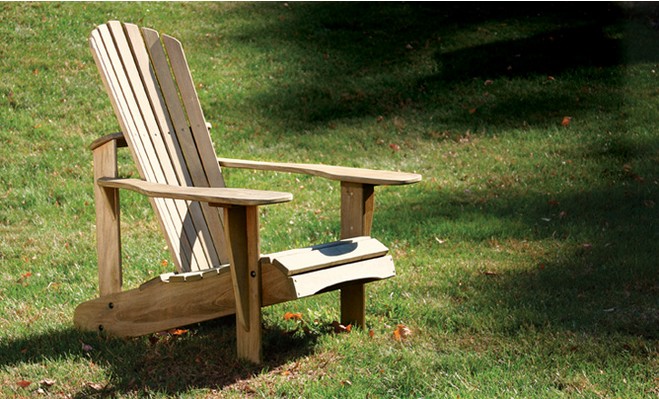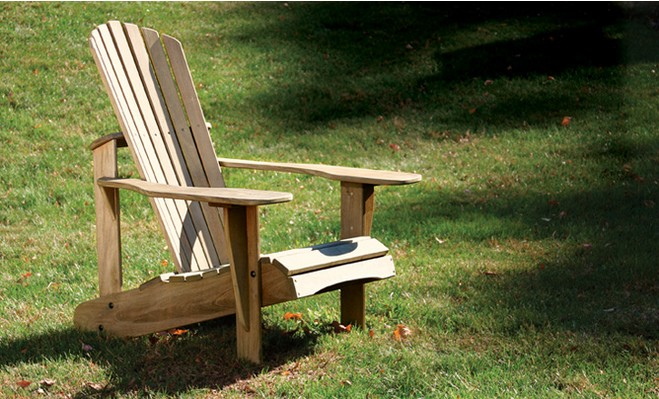 12: Deck Board Chairs
Simple to make, effective and long lasting, this Adirondack plan is going to make your life much easier and overall, it would be a fulfilled experience. The materials used include pine and deck boards; follow this step by step guide to know each single detail about the tools, materials and techniques involved in making these gorgeous looking chairs.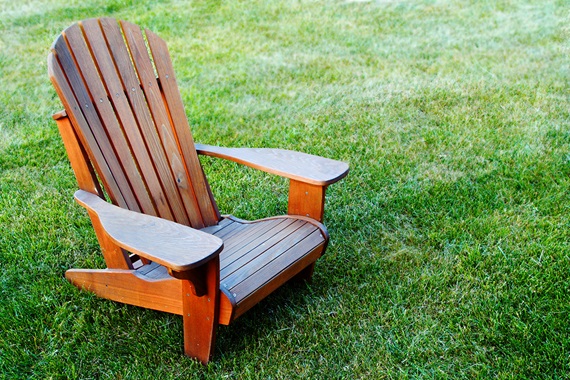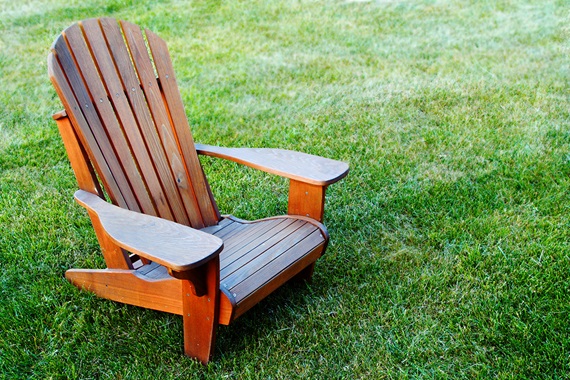 Simple to follow and easy to make DIY plans can bring colors to your boring life. Enjoy doing such activities so that you can save money and surge the appeal of your house.