Living indoor plants placed on a diy plant stand make a room feel more inviting and cozy, plus grouping all your plants together adds a focal point to the room and makes the plants easier to care for. In addition to creating asthetic appeal to your home indoor plant stand also purifies the air you breath. Use these ideas for creating your own DIY plant stand.
DIY Plant Stand Ideas To Make Your Indoor Space More Pleasant And Inviting 
Make a low Level Plant Stand Near Window
This low and long DIY plant stand is perfect for placing in front of a picture window. The indoor plants will receive all the light they need without detracting from your view of the outdoors.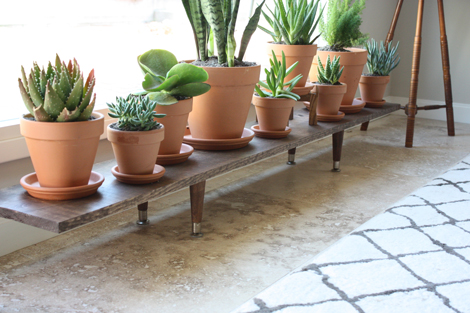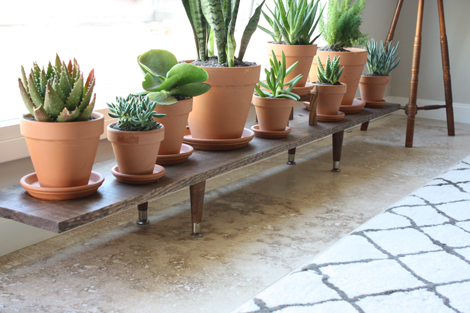 Place Your Plants On a Banglow Plant Stand
This tiered plant stand is a perfect place to house several plants while providing a unique piece of furniture for the room.  The open wood shelves allow for plenty of air circulation and sunlight for each plant.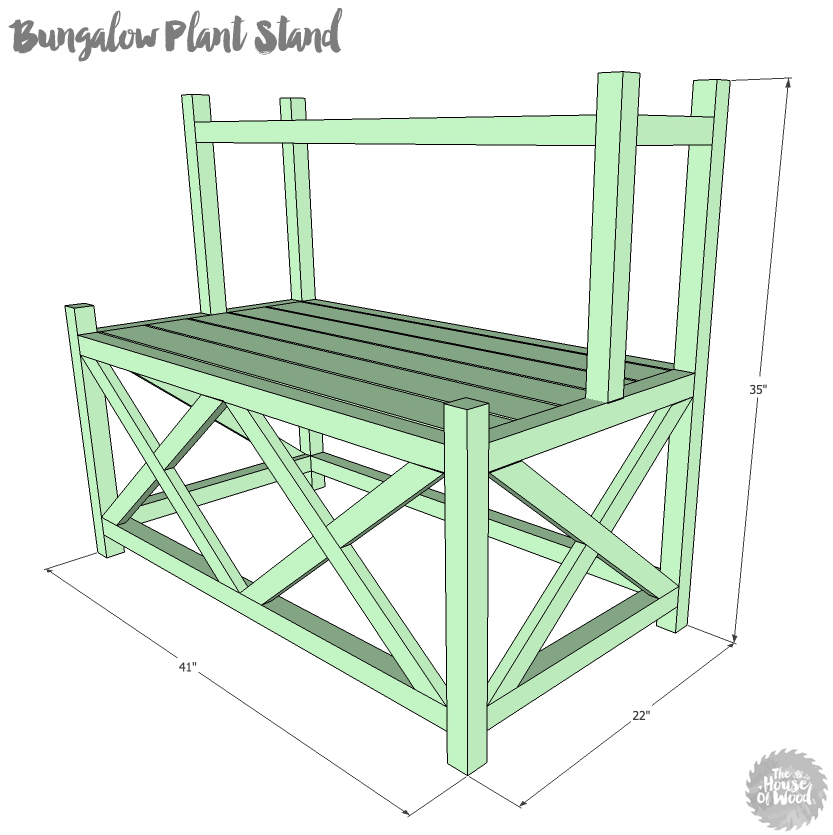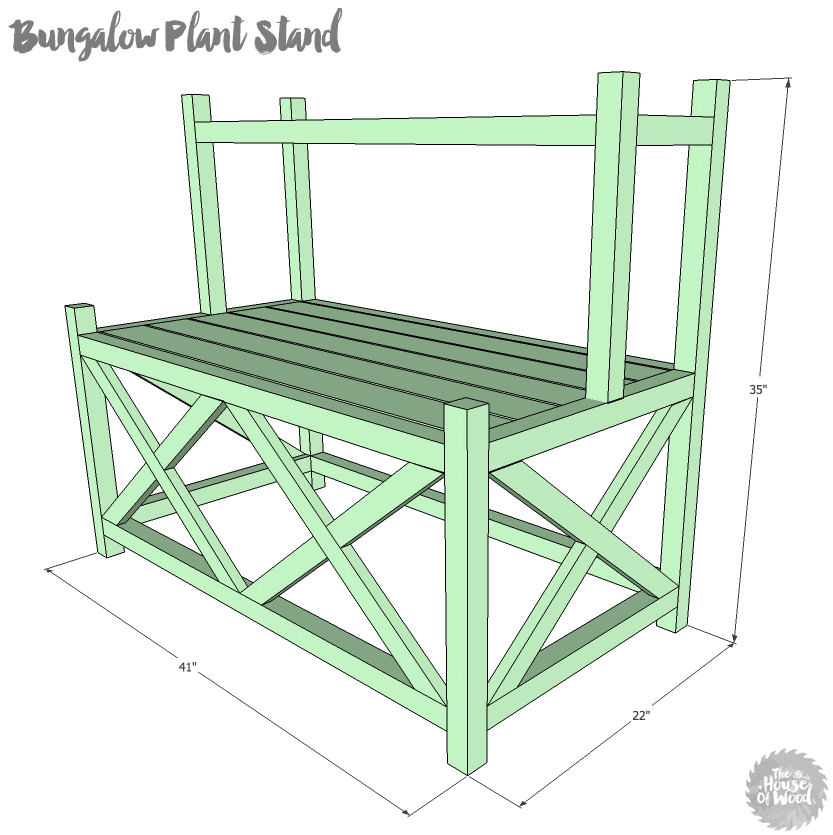 Do It Yourself Multi-Level Plant Stand
A low wooden plant stand with four levels to allow each plant to have its place in the sunlight. Easy to build for 1×1 boards, you can make this DIY plant stand in just one day.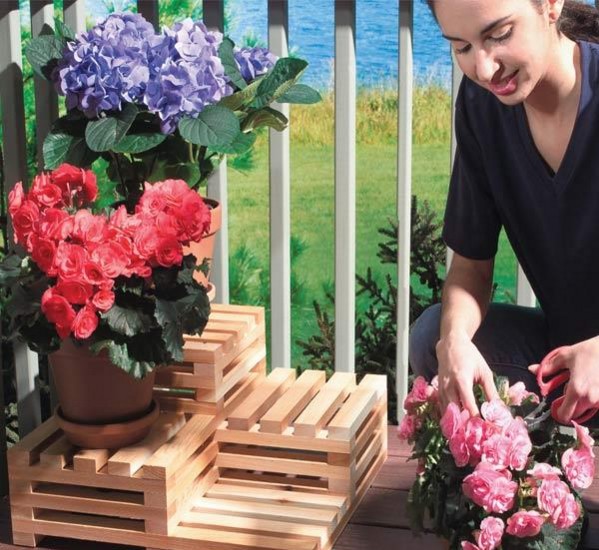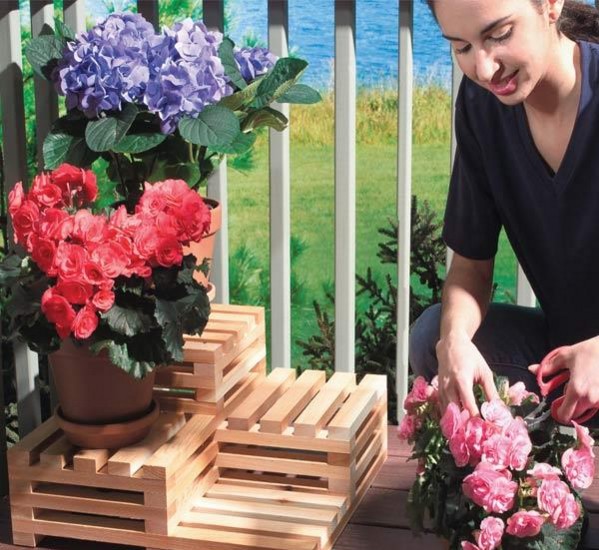 Use Ladder To Prepare A Frame Plant Stand
A perfect design to house multiple plants and great for growing vegetables as well. This A-Frame design uses a step ladder as the frame base, then adds several wood planks to create shelves. This easy to build and affordable tall plant stand will allow you to grow several plants in just one space.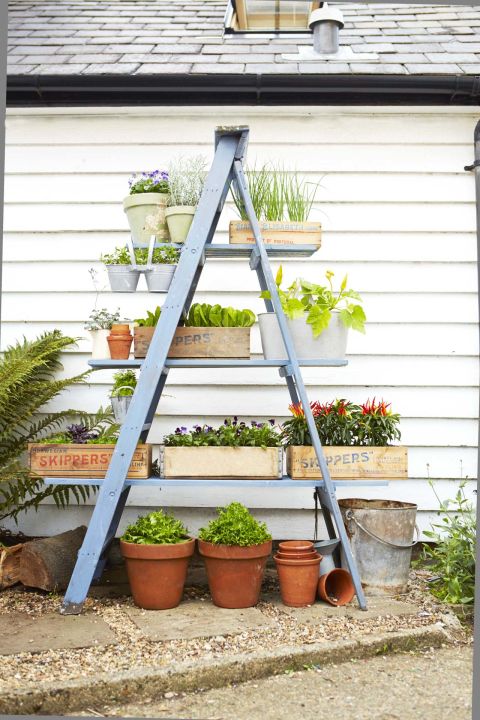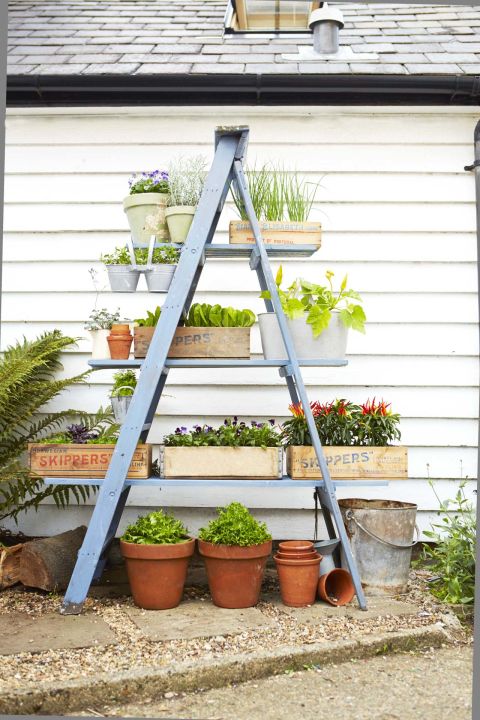 Give Your Plants a Lift With Mid-Century Plant Stand
This little wooden plant stand has the clean lines and modern look which is currently trending in the home fashion industry. A wood frame, four legs and a tube of glue is all you will need to create this decorative plant stand that will fit perfectly on a coffee table or desk top.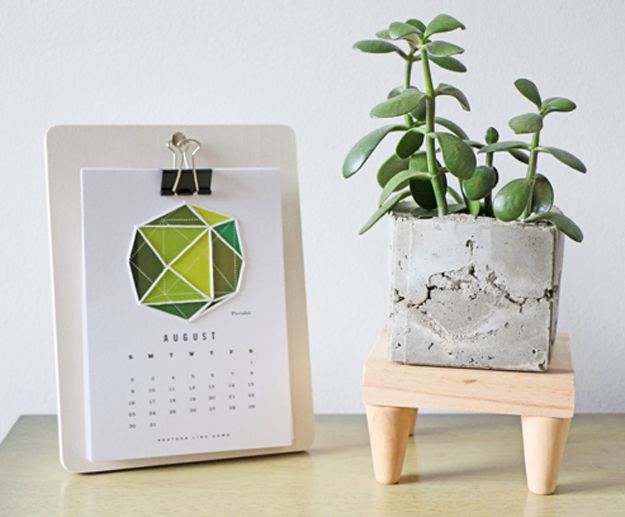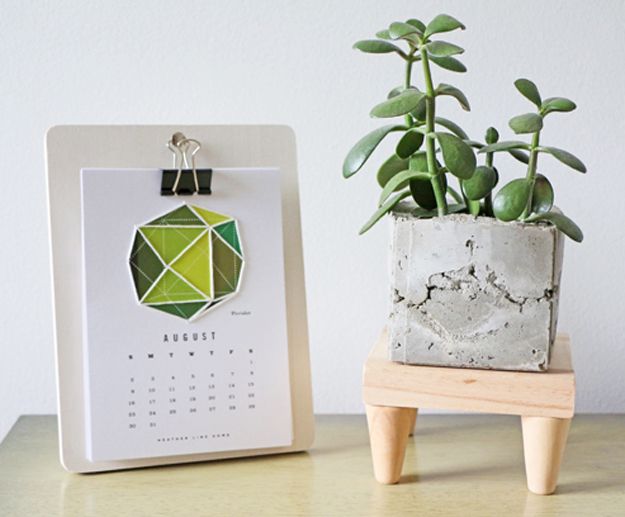 Display Your Pots With Handing Plant Stand
A unique way to display your plants is with this hanging DIY pot rack. With some scrap wood and rope, you can create this hanging pot rack to house four terra cotta pots filled with living greenery.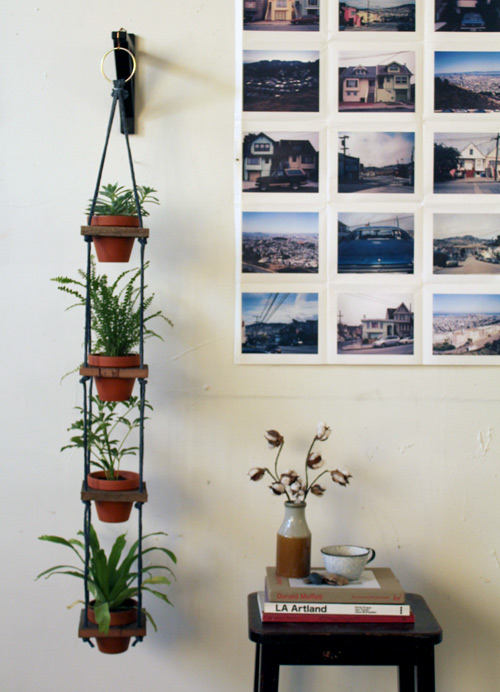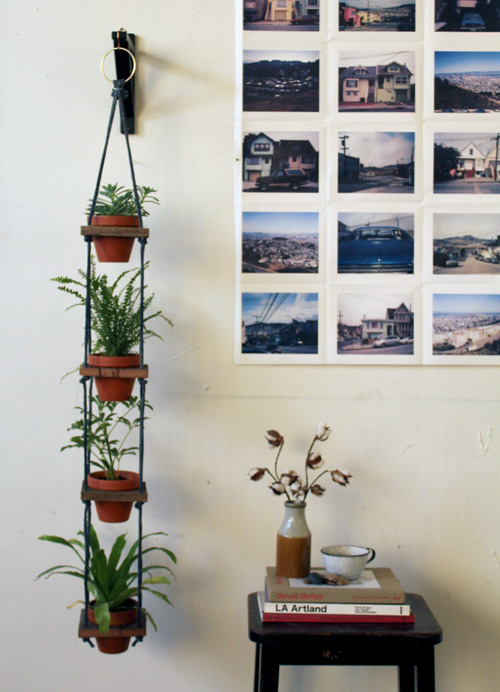 Upcycle Rolling Utility Cart Into DIY Plant Stand
If you need a diy plant stand that has wheels so it can be moved around as needed so the plants can be watered or be exposed to sunlight, this plant cart is your answer.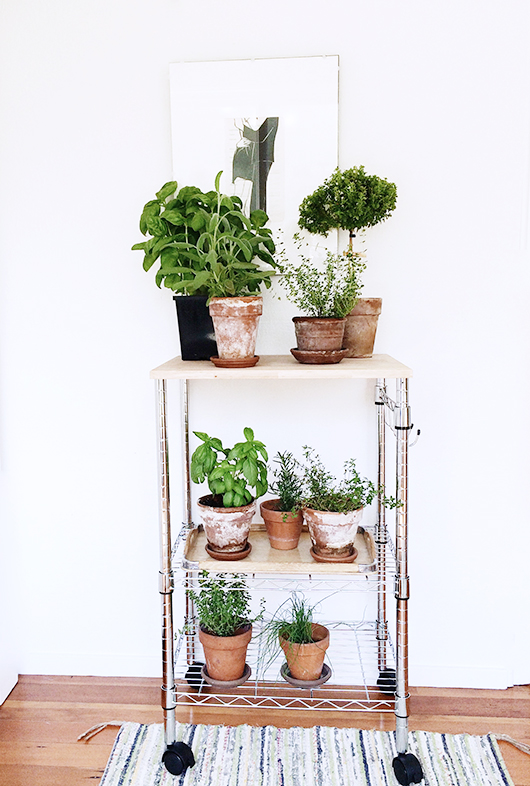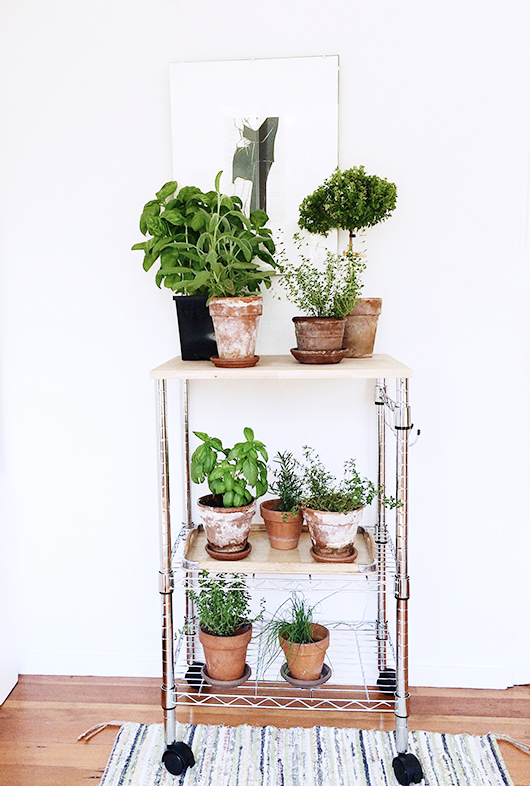 Transform An Old TV Stand Into Plant Stand
A couple of decades ago, TVs were large and bulky and required a separate stand to be laced on, Those TVs have gone the way of the dinosaur, but many of the stands remain. One great way to recycle an old TV stand is to transform it into a garden plant stand with a coat of paint.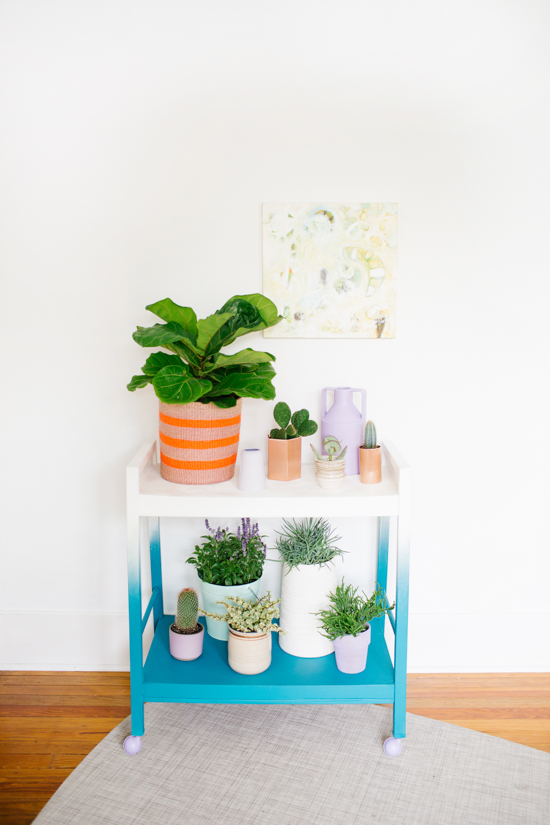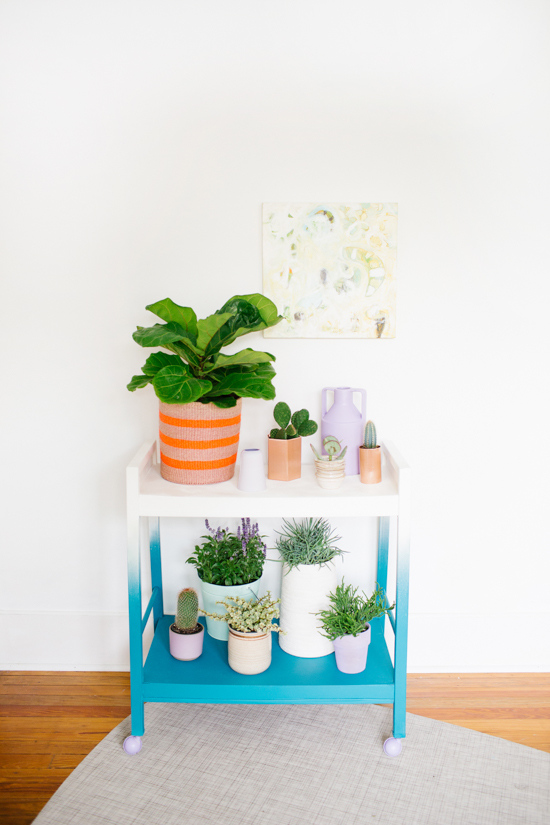 House Your Plant Pot On A Single Plant Stand
If you only have one houseplant instead of a collection of them, this DIY plant stand can provide a decorative and easy to build a home for your one plant.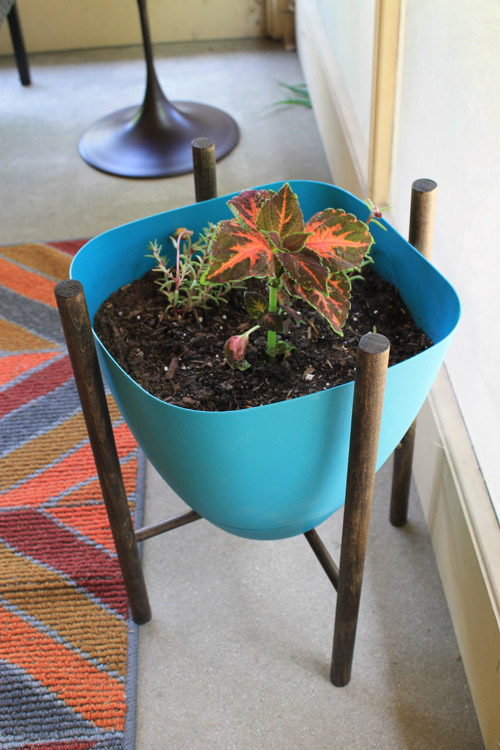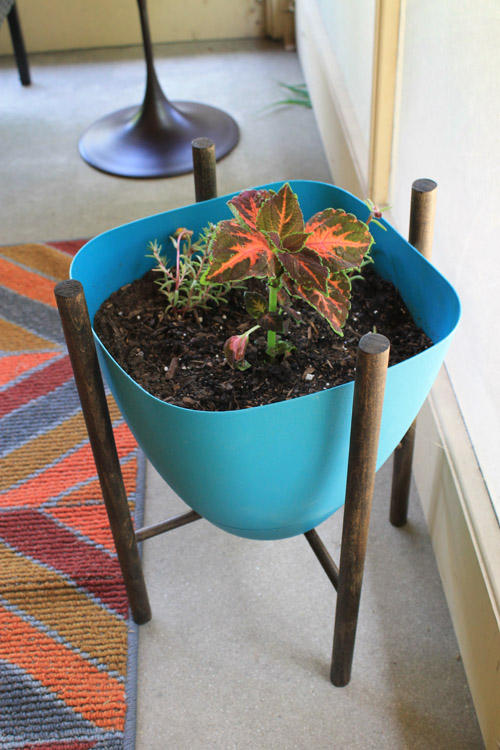 Wood Slice Plant Stand
One slice of wood from a tree is the perfect size round to create a short, decorative stand for one planter. Easy and affordable to create.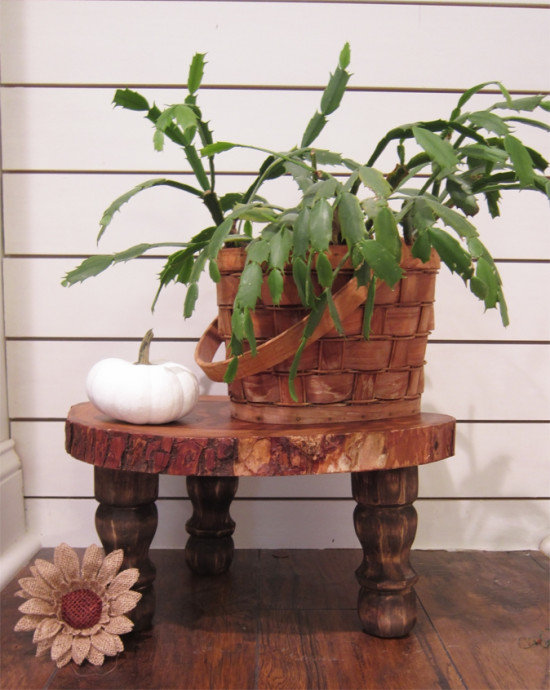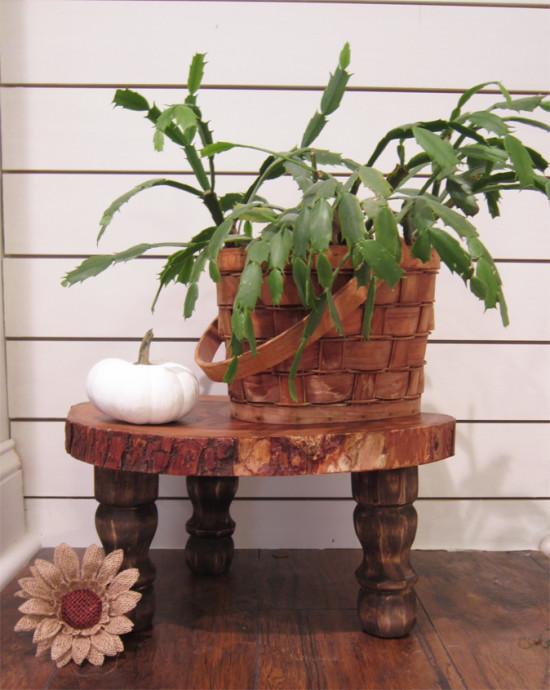 Simple Design
Build a place for your indoor plants in just hours with this simple plant stand idea.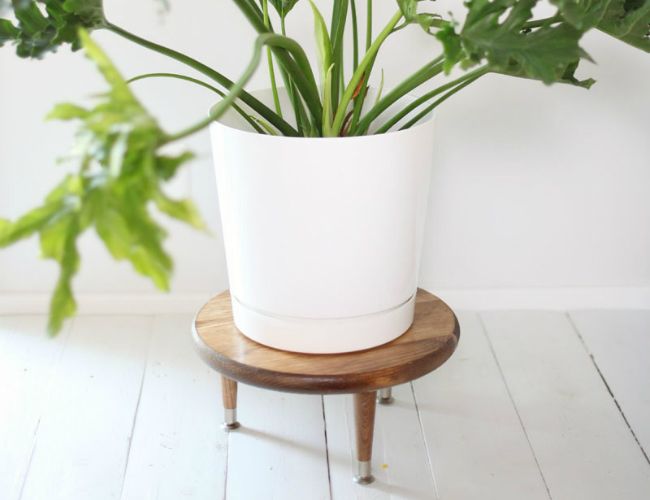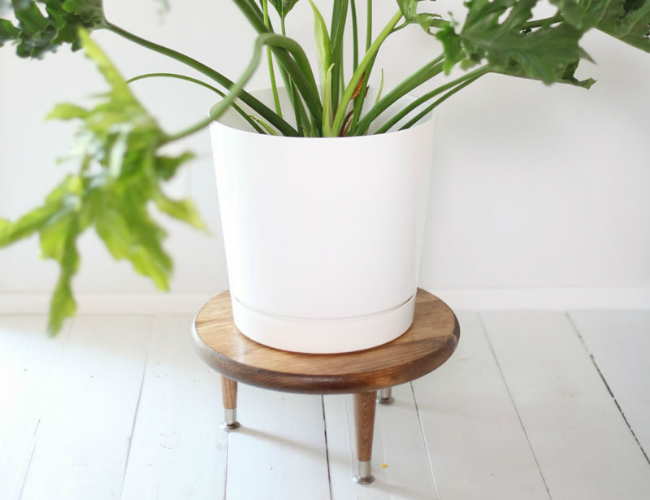 Turn A Window Into A Beautiful Hanging Garden Stand
When floor space is at a premium, build a DIY hanging garden stand for your potted plants.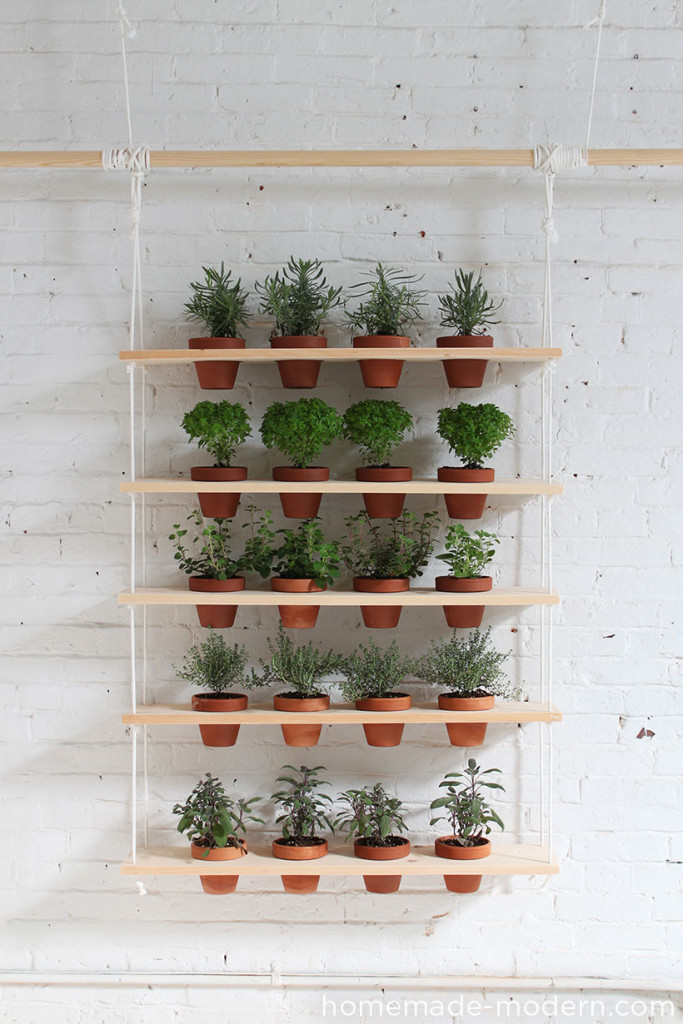 Chic and Modern Plant Stand
Use this idea to create a chic and modern plant stand or two to place at your entrance to greet visitors.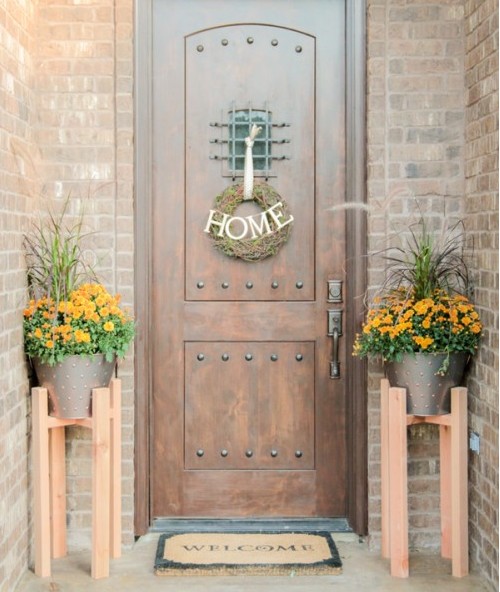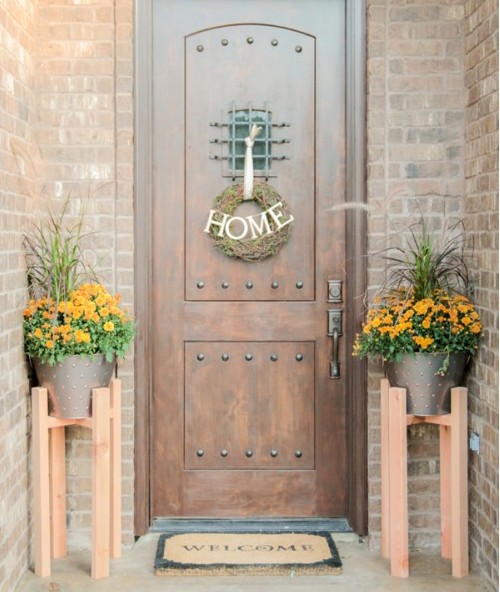 Build Concrete Plant Stand Under 5$
That's right, $5 dollars will allow you to create a unique concrete plant stand that will last for years. Good for indoor or outdoor use.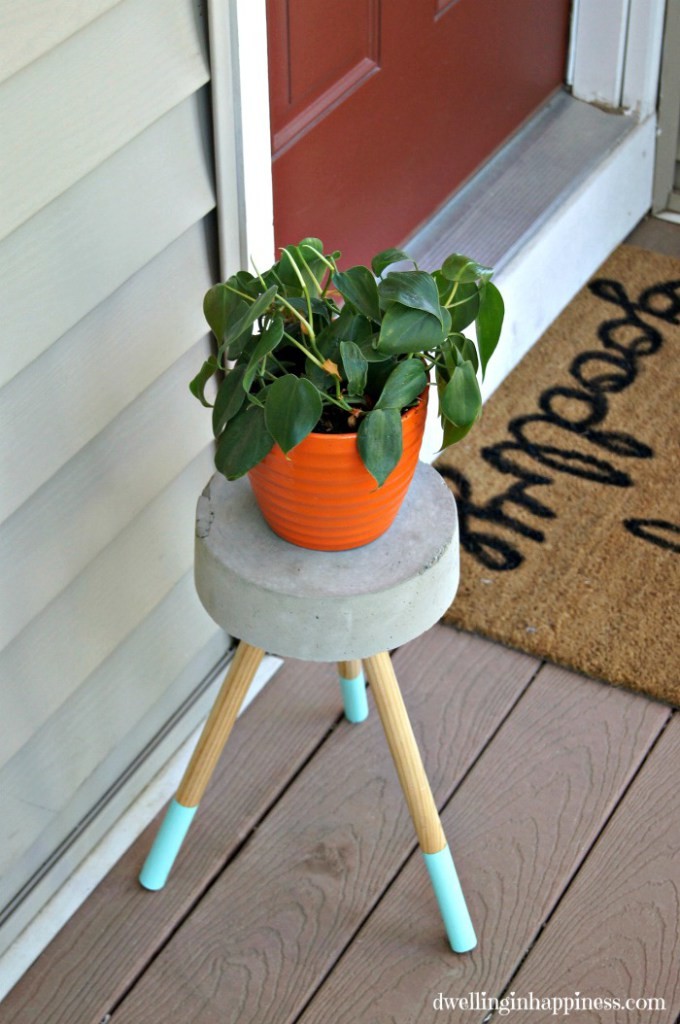 Easy Indoor Wood Plant Stand
Birch wood and galvanized trays can be used to create an attractive wood plant stand by following this step by step video.